News
2 Brilliant 'Do Anywhere' Workout Programs For You To Try!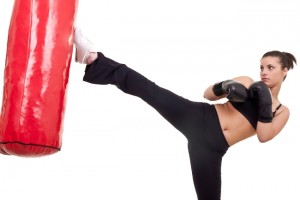 This post is a guest post by Robbin Gray, who writes for the MMA Zone. The initial title of the post was "How To Get Fit With MMA", MMA being Mixed Martial Arts. After reading the post I realised that whether or not you're considering MMA (personally I love kickboxing), Robbin has provided 2 awesome workouts for you to try. Between the 2 you will blast your lower and upper body AND your core.
How's that for effective?!

How To Get Fit With MMA
With the explosion of MMA there have been a huge influx of fans that love to watch the sport.
However, a major contributor to its exponential growth has been the effectiveness of the training in helping people lose weight and staying fit. When the health and fitness benefits of MMA training was discovered there were many gyms and programs that jumped in with their own MMA training style workout. Since MMA training can be found in just about any local gym a lot of people were exposed to it as a way to stay fit and healthy. Many people that get started in MMA training have no intention of every stepping foot inside a cage. They are training in MMA simply for the health and fitness benefits. Since MMA and the training is focused on the body as a whole it is a fantastic workout for your cardiovascular system as well as your overall health.
One of the best training techniques that MMA athletes use to improve their cardio, strength, and power is through the use of plyometrics. Plyometric drills used to be considered off the wall, cutting edge drills that many martial artists and fighters occasionally used as a part of their workout. In the past you would only find the crazy, hard core guys doing box jumps or lifting awkward pieces of equipment to get strength gains.
Today, these drills are pretty much common place in the MMA world and you won't find a professional fighter out there that doesn't use them in some form or another during their workouts.
The general consensus is that plyometric drills are extremely efficient and help to develop speed, power, and explosive strength. If you are serious about being an amazing fighter or jiu-jitsu guy or girl then plyometric exercises need to be a part of your daily training.
These drills can be broken down into three main classifications: upper body, lower body, and core.
All three areas are critical factors in staying fit as well as if your objective is to become an MMA fighter. If you want to be well rounded and balanced then you need to incorporate exercises within each of these areas.
Core & Upper Body Drills
Core training is key in MMA because it has a tremendous impact on kicks and punches. Everything you do can be linked back to your core so it is imperative that you train it hard.
Clap Push up – This drill works both your upper body as well as your core. It takes some arm strength to be able to push up and perform that clap, however if you have weak abdominal muscles then the exercise will be more difficult since the core muscles hold everything in place keeping you in the proper position for optimal kicks and punches.
Kneeling Med Ball Toss – To perform this drill you will need to begin on your knees with a medicine ball in hand. Face your right and have your partner face his right too. You should be standing across from each other but not facing each other (your shoulders should be facing each other). Now take the medicine ball and toss it in a lateral fashion using your core muscles to twist and generate power. Continue to pass the ball back and forth with your partner and when you have reached your desired reps face the other direction and go again.
Lower Body Drills
Leg strength is key in kicking as well as being able to take kicks in mixed martial arts matches.
The more you work your legs, the more developed they become, and the stronger your kicks will be. It pretty simple to see why plyometrics for you lower body are so important.
Box Jumps – This is the most basic plyometric exercise for developing leg strength and stamina. All you need are some different sized boxes, depending upon your level of jumping, and you should know the proper fundamentals as well.
Lateral Hops – Lateral hops are a beneficial drill to do because the work on the stabilizer muscles that are going to have you landing devastating leg kicks in no time.
So, whether you are just training in MMA to get and stay fit or your goal is to one day step inside the cage you can take it to the next level by including these plyometric drills within your next training session.
Robbin Gray is a writer for the MMA Zone. She has studied and written about various martial art styles such as; Taekwondo, Karate, Judo, and Brazilian Jiu Jitsu. The MMA Zone is an online martial arts supplies store where you can get the high quality gear at the lowest prices.
Don't forget –
Life is Now. Press Play.
Kat x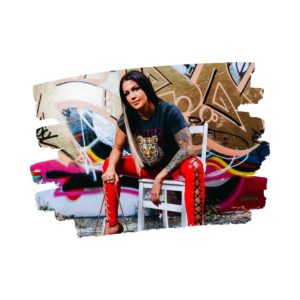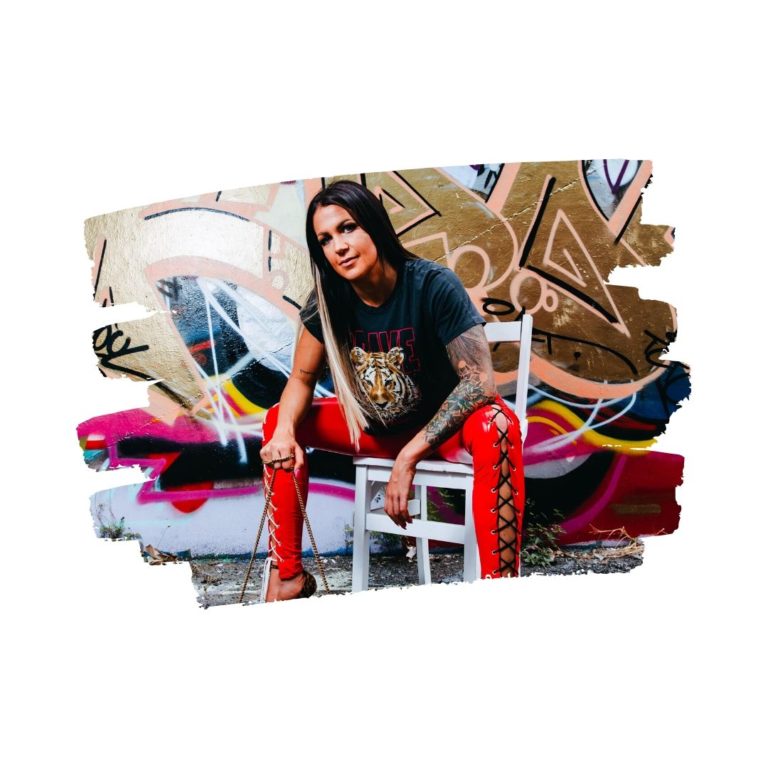 P.S.
Exclusive. Unseen. Unfiltered. Never Before Available for Sale.
You are hellfire magic! 🌟🌟
You have access to a level of power and superflow and truth and knowledge beyond what most peeps even know exist, you can literally look at something, decide it's yours and it happens, fuck, you don't even need to look at it, you can just SEE it and decide it and it's done.
You can click your fingers anytime you want and the world shape shifts around you.
Click your ruby red heels together 'cause hold up, you just changed your mind, and woot, there it goes again.
Being supernatural is part of being you.
But the thing IS –
You still gotta choose it.
Practice it.
Understand it.
And then ACTION it.
Now, finally, for the first time ever, I've created the worlds first comprehensive course for entrepreneurs,
leaders,
the GAME-CHANGING ELITE, who know they were born for MORE than the more they've already created and are ready to live into it,
to do
and access
and activate
exactly.
fucking.
that.
Introducing The Quantum Files babbyyyyyy!
Exclusive. Unseen. Unfiltered. Never Before Available for Sale.
18 days.
Daily video / audio content.
EVERYTHING you need to know to activate the supernatural badass you've been pretending not to be.
My BEST work.
Largely NEVER before taught publicly!
The ONLY place on the internet where you can receive a complete (supernatural level!) education on the 'how' AND the implementation / all encompassing accessing of all that is there for you when you 'go quantum' … and exactly what that means!
This is Not Your Social Media Guru's Quantum 
If you've been wanting to understand what it really means to utilise your God-given supernatural abilities, the unseen parts of you which are part and parcel of being HUMAN, but which most humans for their entire LIFE make 'mystical', 'woo woo', taboo, or simply don't believe in –
and if, like me, you're fascinated with playing with time and space and KNOW there is a way to create, shift, receive, BE, which transcends the physical world –
and if you love learning shit that lights your SOUL on fire with how real and true and WOW you know it is, and which allows you to INSTANTLY shift paradigms to where you're finally flowing with life the way you've your entire life known you could and SHOULD –
and if you love kickass deals in which you receive access to hours and hours and hours and hours and HOURS of exclusive, unseen, unfiltered, and NEVER BEFORE AVAILABLE FOR SALE content on stuff that 99.99%+++++++ of the world doesn't even dare to imagine EXISTS –
and if you're ready to start claiming reality shifts faster than even YOU dreamed possible –
Well!!
CLEARLY THE QUANTUM FILES ARE FOR YOU!
But hurry! This offer is open ONLY for the 5 days!
It's a one time sort of a thang I'm putting together for you.
The Quantum Files.
Exclusive.
Unseen.
Unfiltered.
Previously Unavailable for Sale.
5 days to claim your access.
When the clock hits zero it goes.
It's time to stop pretending not to be the supernatural badass you are baby.
And to blow shit up by pulling it TF down from the other place.
Let's demystify being who and what you've been waiting to be.
And let's do it now.