News
4 Guilt-Free Sweet Treats That Actually Improve Your Health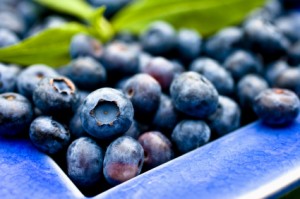 How often do you experience that pressing desire for something deliciously, naughtily sweet? That urgent want need at the end of a good meal or mid-afternoon telling you absolutely must indulge?
For me it's less about a craving and more about the habit of having a treat after dinner. I guess it comes down to an extremely strict nutritional upbringing where the occasional dessert was the only time we ever strayed from the path of whole food righteousness. As an adult I still can't seem to escape my guilty love for desserts and treats, especially the chocolate based ones. There's only two problems with habit:
1. Staying in shape is important to me and daily desserts do not really fit into that picture
2. The more I learn about nutrition and the effects of sugar and trans fats on everything from my hormones to my brain function to likelihood of problems later in life to how and where I store body fat, well, funnily enough, the less inclined I am to gobble up the goodies after dinner.
Wouldn't it be great if there were guilt free sweet treats that actually contributed to improved health and even weight loss? Here are my favorites:
1. Stevia – a lifesaver for those who love to bake or (admit it!) sprinkle sugar on their food from time to time, this South American herb is actually 30 times sweeter than sugar, and, in it's liquid format, can be up to 300 times sweeter than sugar. The really great news here is that not only is Stevia calorie free, but unlike most artificial sweeteners – which are so effective at tricking your body that they cause insulin to be released and fat to be stored – Stevia actually has no effect on your blood sugar. You can purchase Stevia at any organic store or most health food stores.
2. 70% Dark Organic Chocolate. Okay so dark chocolate sure isn't as sweet as milk, but hey, it's still chocolate. According to olympic-level Strength and Conditioning Coach and creator of Biosignature Modulation Charles Poliquin, eating up to 90grams of lead-free organic dark chocolate each day can actually assist in weight loss! Not to mention a helluva lot of 'feel-good' factor I might add! Cocoa is rich in polyphonol antioxidants – particularly important for females to support a healthy uterus. Remember – no more than 90grams, and it should be at least 70% dark. To release flavor and reduce pigging out, shave the chocolate with a grater before eating it.
3. Organic white wine or champagne. Those who love their sweet white wine will be thrilled to find out that white wine and even champagne is just as beneficial for its antioxidant properties as what red wine is. Wine contains the before-mentioned polyphonol antioxidant but also has the antioxidant resveratrol – not only does it have stress-building properties, but it improves immune and heart health, and even aids in the release of certain stored body fats.
4. Berries. Regular readers will know I'm not a huge advocate of daily fruit intake. Not if you want to be lean and living in great health, anyway. After all – fruit's not available all year round in nature so why should we imagine we know better? There is one exception to this rule though, and that's berries. Blueberries, raspberries, blackberries, any old berries, just eat 'em. There's something ever so luxurious about a bowl of berries with your post meal, isn't there? One word of warning on berries – conventionally they are quite toxic, so always choose organic. If toxins don't bother you just compare the taste – it's like eating water compared to incredible sweetness and flavour.
Do you have any other foods that you consider guilt-free sweet treats? I'd love to know if I've missed anything!
Life is Now. Press Play.
Kat
Life is Now. Press Play.
Kat x

PS
I want to help you to build a business you LOVE, and that meets your every want and desire, in a real and true way, whilst also resulting in you making a LOT of money, fast, and impacting a lot of people, also fast, in the way you know you were born for!
My most transformative 1:1 intensive EVER … shifting people into EPIC income and success since 2016 is back, for the first time in 2019! I'm so excited to bring this signature transformative work back!
Rich Hot Empire!
Work With Me for 6-Weeks Personally to Grow Your Perfect Cult Tribe, Create and Launch Your Low-High End EMPIRE, and Set Up Multiple Recurring Income Streams to Take You to Multiple 7-Figures and Beyond, Doing What You Love!
This round is even more special as I will be re-recording all original content, with you there live with me and alongside me AND you will also receive all original content; the exact trainings which has made this program my most successful ever, with clients repeatedly saying they achieved more in 6 weeks with me than they had in 2 YEARS beforehand! This work is for entrepreneurs at ANY starting point, as it's about who you are as a person not where you're at. I've had clients anywhere from total start-up, to already doing 500k+ / year go through Rich Hot Empire and all who have done this work have gone to a level of income as well as alignment and FLOW which they couldn't previously even imagine!
6-week personalised intensive high level mastermind
Weekly group training and support; multi-media training: visual + audio
'Done for You' Templates and Step-by-Step Worksheets
Personalised 1:1 coaching included, plus DAILY unlimited 1:1 access
My personal hand on your business success
Weekly group coaching call and hotseat with my other private clients
24/7 mastermind forum, networking and support
Very limited spaces
Results guaranteed
Not for everyone
STARTS THIS MONTH!
I'm so excited to do this work with a small group of badasses who are willing to SHOW UP FOR THEIR SOUL no matter what. To walk away from all that is not serving, not actually working, not FILLING you. And to all yourself to bring your truest desires to life. If that's you, or you've felt the call to work with me at this level, PM me now. Bonuses and fast action-taker investments apply to all successful applicants, but for the first 5 to say yes there is a very special $2000+ bonus specific around Soul Shifts & Money Makin', and which, in and of itself even before we begin RHE will have shit changing for you FAST.
Apply via PM only. I can't wait to speak with you!
PPS
HAVE YOU JOINED PURPOSE PASSION FLOW ACADEMY?
My 'Going Fully Quantum' training will break down ALL of what we've discussed today, and teach you the finer details and finesse of it, as well as exactly what needs to be true for you to APPLY it, not only into the practical actions you need to create THAT money flow and THOSE results, but also in terms of ALL the energetics of it, especially the 'being and non-being' around dropping in to superflow so you can be shown, create, receive, AND of course the being around not being one of those people who just can't seem to choose faith and are ruled by fear. We'll also talk about creating and integrating the exact wording, beliefs, emotions, energies YOU need for all of this to switch effortlessly for you, as you've always known it would.
In other words: EVERYTHING you need to know to go fully quantum, and double your income in 30 days or less, or whatever else you choose!
Where will you find this training?
Why, it's one of the very first training in 'Remembering Who You Always Were', which. is our June intensive for Purpose Passion Flow Academy, my SUPER low-cost monthly membership mastermind!
And this training?
Will change your freaking reality. Well – it will REMEMBER it.
It's all available to you gorgeous.
You know this already.,In the quantum it is DONE. And in Purpose Passion Flow Academy, and especially our June intensive 'Remembering Who You Always Were'? We gon' done do it.