News
A FORCEFIELD OF COSMIC FUCKING ENERGY
Let's just remember that on a core level, you don't actually DO 'strategy'.
On a core level, you don't actually DO, well – anything.
On a core level, if you were OPERATING from that place and being true to all of you, the truth of the matter is you would DO –
fuck all.
You would not speak to the peoples.
You would not organise the things (except for brain-dumping all your own crazy from time to time so that you could then happily sort it all out and GET it all out, after which you'd obviously ignore it all).
You would not check SHIT off.
And you DEFINITELY would not take actions for outcomes.
What you would do?
WELL THAT'S FUCKING OBVIOUS AND FRANKLY I'M OFFENDED YOU ASKED.
Duh, you would dance and twirl and breathe and spin and unleash and drop IN, and then OH, in some more, and then OH oh, in even deeper, and basically –
be continually elevated through a forcefield of cosmic fucking energy, the type which can ONLY be accessed or gained?
By being fully you.
And NO bitch, no. I don't mean the socially presentable, climb the entrepreneurial success ladder just right, pretty and PROPER and 'look, she's such a badass!' fully you.
I mean the ACTUAL.
The RAW.
The REAL.
The GRITTY.
The deep and dark and murky and what in the actual FUCK,
fully you.
The one who you look in the mirror each day and see,
and yet never choose to allow yourself to actually be.
The one who you've made not okay,
for not yet,
and maybe not at all.
The one who DOES NOT GIVE A FLYING FUCK ABOUT THE COACH-Y THINGS,
or really about ANYTHING.
Because when she is IN it, in the dance she's meant to BE in, there simply is –
no do.
No outcomes.
No care.
No way!
There is only –
THIS IS WHO AND WHAT I AM AND WHAT MUST COME OUT RIGHT NOW AND I DON'T CARE I DON'T CARE I DON'T FUCKING CARE –
where it takes me or what it's for or how it makes sense I just KNOW –
this is today's work.
The ACTUAL
fucking
work
of my DEEPEST core self
So when you sit there,
and you look at your pretty little proper little BULLSHIT little lists,
and you tell yourself,
make a bargain with soul,
SELL your self once more to the devil within, you know, the one who tells you you can't do THAT, and besides which you're NOT, so therefore you should … just keep on keepin' on towards what you ARE doing,
and then you wearily turn yourself to tasks of biz-niz and growth and ALL sorts of what-not again,
you're selling out.
You're a liar.
A fraud.
A fool.
And day after day after ever-lovin' day like this, you have to go to bed at night KNOWING,
once again the world thinks you're fucking spesh as all get out and YOU,
know you're so damn full of shit it's practically oozing out of your ears.
No wonder you get so bitchy sometimes.
So hard sometimes.
So mean sometimes.
So damn SAD sometimes.
And the crazy thing is …
you don't have to sit there each day and buy in once again to your own bullshit.
YOU DON'T HAVE TO DO THAT.
Yet there you go again,
choosing once again,
to be a shadow version of you once again,
so I guess … there's nothing more to say about that.
Except for this:
ON A CORE LEVEL MOST OF THE SHIT YOU ARE GIVING YOUR LIFE FOR RIGHT NOW IS SHIT YOU HATE, CAN'T STAND, AND WOULD NOT DO.
But,
you can tell yourself that story.
you can mock and deride it all.
In the end though,
you either gave your life for your actual fucking dream,
or for the story you secretly looked down on slightly the whole time.
and people will say –
she was SUCH a badass.
little strange at times though.
little removed on occasion.
and they have no fucking idea,
what your ACTUAL weird was,
because you never showed them,
so they believe you were just this amazing 'whatever' (shadow life) who had a hard brittle edge from time to time.
When the whole entire time the hard brittle bit was you fighting not to cry and DIE from the pain of not being everything you actually are,
and the amazing 'whatever'
was exactly that.
WHATEVER.
But sure, by all means, why not –
keep giving your life right now for what's 'working'.
Makes sense…
Remember –
Life is Now. Press Play! 
Kat x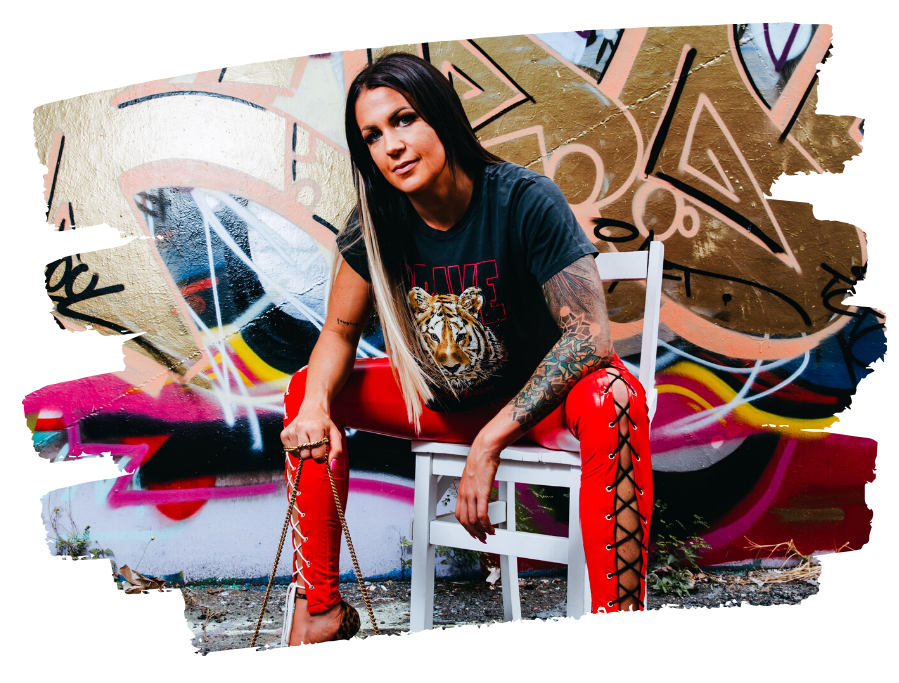 PS.
– dreamer. wanderer. soul led creator. One who was born for MORE.
I'm creating my new course, Big $ollar Energy, for the one who always knew she is here for millions,
to make it. To impact them. To create. And to LEAD.
Big $ollar Energy
The Money & Expansion Course for the Soul-Led Wanderer Who KNOWS It's Time to Go All in on HER,
and Let the Damn Receiving Take Care of Itself. The Way it Was Always Meant to Be.
Which means?
Identifying and releasing everything that gets to go, from the way you're thinking you need to do shit now, to the purposeless bits of the push or biz that it just don't need to be about, to the hidden junk in your psyche that gets to go.
>>> It's not about the do. The push. The win. When who you are when you only go within naturally PLACES you at the top,
but of the right fucking mountain.
The one that was always YOURS.
And then you finally WENT there.
Here's the thing, for us, about allowing an expanse of RECEIVING.
IT HAPPENS WHEN WE GO TO THE PLACE WHERE IT JUST IS.
And always was.
Class starts LIVE on Monday May 24, however early access + Big $ Energy vibes will open from Monday May 17 in our Telegram chat + join now bonuses are open already!
www.thekatrinaruthshow.com/bigdollarenergy
> it's time.