News
are you ok with missing out on your own life?
Do you want to let your life fly by?
I was listening to the radio on the way to the airport yesterday and the announcer made a comment I've probably heard a thousand times, yet never really thought about.
– 'music to help your day fly by', that was the comment.
Think about that for a moment. A major broadcasting network has figured out that a positive advertising tactic is to convince their audience that their music will help the day fly by. Is it just me, or is that a little sad somehow? The idea that most people out there are having to spend 8+ hours a day doing stuff they don't truly want to be doing. Doing stuff that they want to pass them by. As quickly as possible, no less. And all to some good old Aussie rock.
The truth of course is that it's not just an idea. The vast majority of people – possibly you included – are whiling away the time; whiling away their life. But if that's you, don't worry. Put on some of the tunes of your youth, smile and joke with your co-workers, maybe even come into work with a smile on your face just to confuse people every now and then. Just to confuse yourself, perhaps? Oh sure, it's not that bad. Of course not. After all, you get to do whatever you darn well WANT when you're not at work, don't you? After the washing and errands and folding and cooking and gym and obligatory social and me time of course. 
It's not as though there could be any other way though, is it? Not as though pushing the norm, deciding not to be someone who wants their day to fly by is out of the question for you. Deciding, perhaps, to find a way of living that actually includes mostly the things you're passionate about.
it's only your life
Maybe it isn't so bad. I mean, everyone around you is unsatisfied in one way or another. And living according to passion, living your 'dream life'. That's the stuff fantasies are made of. Surely even the people who seem to have a dream life have their own issues that no one can see. Right?
Well – yes. They most likely do. But it sure makes many of life's little and even big issues seem a heck of a lot easier to deal with when the stuff surrounding them is the stuff you love.
it's too hard
This is what I hear people saying to me when I verbalise these sort of thoughts to them. It's what my sub-conscious hears most women reading this article saying inside their heads to me. To themselves.
It's too hard.
I don't know where to start.
I'm not even sure what I would really want to do.
I can't afford it.
Listen up – here is what it comes down to. Either you're too scared, or you're too darn comfortable where you're at. That's it. That is IT. Don't tell me I don't understand your situation. Don't tell yourself that BS, because you and I both know there are hundreds and thousands of success/happiness stories born out of nothing or worse than nothing.
Here is what it really comes down to – either you want what you have, because the supposed security and other perceived benefits of it outweigh the risk of something different, or you want something different.
So tell me. Do you want your life to fly by as you pop your head to the beat and count off the minutes of your life as you wait for the next fun/interesting/exciting moment? Or do you want to step off the edge and into possibility?
If it's the latter, know this. It's not about knowing it all, knowing where to start, even about knowing what you would truly love to be spending your time on. It's just about making the decision that you want more. That's enough for now.
So decide. Or don't. Hey, what do I care? It's only your life.
And there's always good ol' Aussie rock to help you pass the time.
Remember –
Life is Now. Press Play! 
Kat x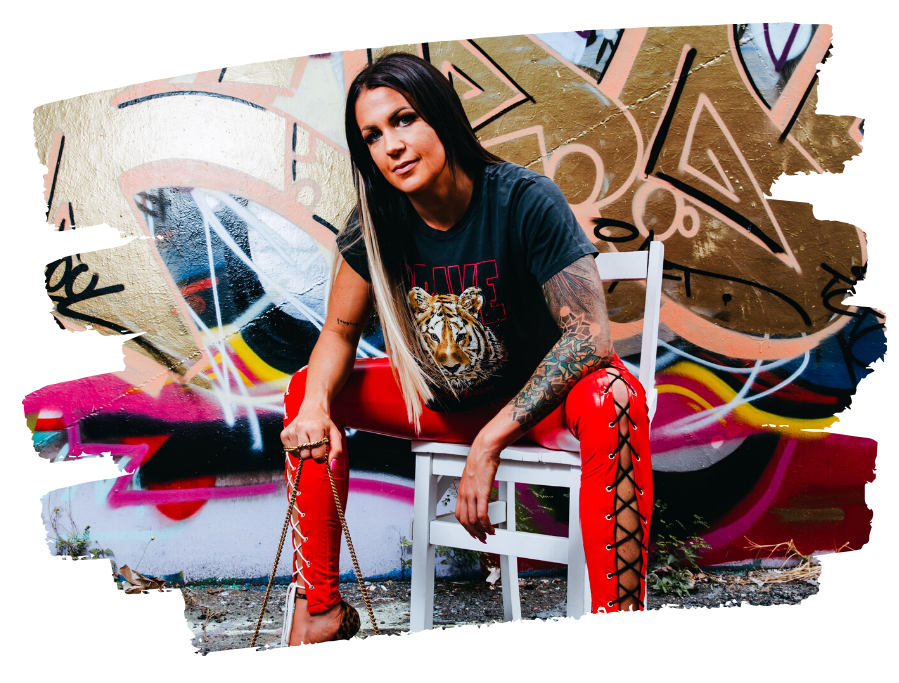 PS.
– dreamer. wanderer. soul led creator. One who was born for MORE.
I'm creating my new course, Big $ollar Energy, for the one who always knew she is here for millions,
to make it. To impact them. To create. And to LEAD.
Big $ollar Energy
The Money & Expansion Course for the Soul-Led Wanderer Who KNOWS It's Time to Go All in on HER,
and Let the Damn Receiving Take Care of Itself. The Way it Was Always Meant to Be.
Which means?
Identifying and releasing everything that gets to go, from the way you're thinking you need to do shit now, to the purposeless bits of the push or biz that it just don't need to be about, to the hidden junk in your psyche that gets to go.
>>> It's not about the do. The push. The win. When who you are when you only go within naturally PLACES you at the top,
but of the right fucking mountain.
The one that was always YOURS.
And then you finally WENT there.
Here's the thing, for us, about allowing an expanse of RECEIVING.
IT HAPPENS WHEN WE GO TO THE PLACE WHERE IT JUST IS.
And always was.
Class starts LIVE on Monday May 24, however early access + Big $ Energy vibes will open from Monday May 17 in our Telegram chat + join now bonuses are open already!
www.thekatrinaruthshow.com/bigdollarenergy
> it's time.