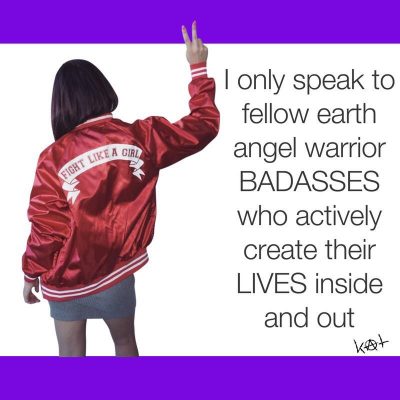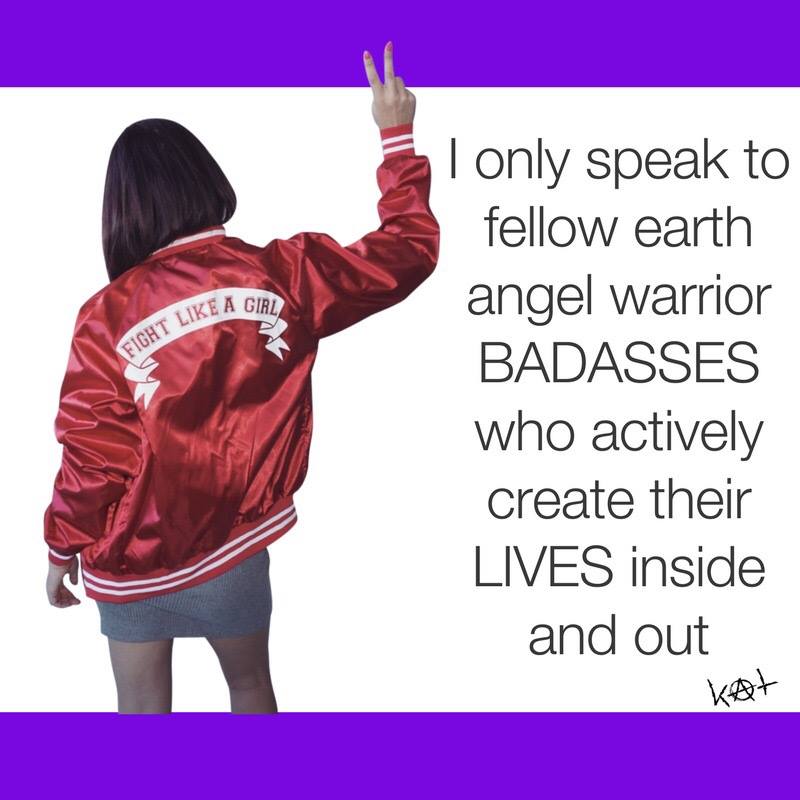 If you knew you were safe enough, good enough, didn't have to wait, and there WAS no how, is it or is it not true that right now you'd be ASSUMING THE ROLE of the next level you, and getting tf on with it?
Leader.
Messenger.
Artist.
Creator.
Performer.
Healer.
Transformational fucking YOU.
Whatever it is – !
If you knew it was actually and literally available to you right now and that it was also ALLOWED, then what on earth would you be doing sittin' around and doing … well … whatever it is you're sitting around doing?!
Answer:
You would not.
You would be ASSUMING THE ROLE, and like a general marching out to war, getting ON with it.
Except maybe with more fun and flow and high vibery than a general; I don't know. Then again, maybe generals OWN that shit and are high vibe as fuck!
Anyway –
Let me tell you something about getting to the ranks of the leaders | artists | creators | performers | etc who are KNOWN, and who are (be honest now!) WHERE YOU DAMN STRAIGHT KNOW YOU SHOULD BE –
They didn't hand over FIST their way to that shit.
They did not 'work their way' to that status or level of their work and art being imbibed.
They didn't go through an APPLICATION process where the other leaders or whatever voted them in or out of the cool or badass peeps circle. Maybe an initiation once in! Haha. Well, that's just normal fun and games anyway, with friends! 
🙂
They did not ASK if they were good enough.
They did not HOPE to be good enough.
They did not make sure they conformed or fitted IN enough to be good enough.
They assumed the fucking role.
And boom – !
As if by magic, and out of nowhere, and where did you even COME from, there they were.
Many of my clients and friends have appeared into the leader space alongside me like this. One day you never heard of them. The next, there they are, here and there and everywhere, OWNING it, and rightly so!
Wanna know a secret …?
This is exactly what I did too!
Sometimes I wonder if people realise I just make all of this up … who decided I'm a leader, anyway? Who appointed me? Who is letting me get away with all these shenanigans, and act like I run the place and also EXPECT to make the money I make and have the following, etc, with ease, AND be friends with all the other badass leaders too?!
Me!
That's who!
Nobody SAID I could. I didn't ask for PERMISSION, either.

I just.
Fucking.
Decided.
And then I assumed the role and boom, and poof – !
Like a genie from a bottle, there I was.
EVERYWHERE, all of a sudden, and UNDISPUTABLY one of the leader ones.
Now.
When I say that we didn't 'hand over first' our way to get here, aka 'do enough / work our way in', etc, I don't mean that I or my leader friends and clients didn't and don't do the work.
OF COURSE WE DID AND DO THE FUCKING WORK.
Whatever the work IS, which is of course different for each of us, and certainly doesn't mean sit on a LAPTOP all day long.
It means whatever it means!
But no, I'm not implying that if you're NOT stepping up in your life and being who you meant to be that you can just teleport yourself to the top.
What I AM saying, is actually, quite simply, this –
Whatever you see inside of you is real, available, available specifically to YOU (or you wouldn't see it!), and it's also available NOW.
So, if you look at me and my friends and badass AF clients (for example) and you strongly feel you should be ONE of us, FRIENDS with us, hanging OUT with us, not hanging on our coattails (I know … sounds like I'm full of myself, but you get what I mean …) … then I gotta tell you:
YOU ARE RIGHT.
BUT – !
It is very unlikely – VERY! – we are gonna see you and say "come on up".
You have to PUT yourself there.
You have to put yourself in the damn room.
I have had dozens of people go through Rich Hot Empire, my 6-week 1:1, for example.
Dozens and dozens!
With the exception of a handful who freaked the fuck out and hid from me and didn't do the work, ALL have had epic results.
* Money, of course
* Purpose and clarity and alignment 
* Soul tribe
* Energy and joy and body results, too – I don't teach this, it happens 'cause I show you how to make business fun again!
* Waking up and KNOWING they're doing what they're meant to be doing
Etc!
But here is what I notice, in terms of 'two different types of people' who work with me and get EPIC results.
Some people take their big wins and breakthroughs and continue to play in the energetic space or let's say 'level' they were already at.
Meaning, their energy in their messaging and presence (on and offline) is one of the masses.
Sorry.
That's just how it is.
And it can be felt.
It does NOT especially bode well, for CONTINUED money + other results with ease.
It means you will TEND to have to really fucking grind for your results, and put in massive EFFORT.

This is because you're trying to earn or RECEIVE like a leader and a badass who 'of course' everybody wants to follow and learn from and be around, but you're not acting like one.
Internally, y'know?
The other type of person is the person who ALSO gets the money, following, flow results and in doing so, and usually even before they start with me … like even in our initial PM conversations when they're saying yes … they RISE INTO THEIR LEADER ENERGY.
I can feel it.
They can feel it.
And pretty soon the whole of the internet can feel it!
When I talk to a person like this, even in our initial conversations where I maybe hadn't heard of them before, they do NOT 'kowtow' before me.
They admire and respect and honour and love me.
They don't look UP to me like I'm on an unattainable PEDESTAL though.
'Cause they know that THEY ARE THE SAME PERSON AS ME.
Their VIBE is one of certainty of being a leader.
They want to work with me to EMBODY that faster, not to learn 'how' … how can there be a how of owning what's IN you? You're either doing so –
And you KNOW who you fucking are, and you EXPECT for results + respect, etc, to flow accordingly –
Or you don't.
Suffice to say, these types of women or men are the ones who usually in VERY short time are KNOWN as 'one of the leaders' online, or off, or whatever it might be.
And usually end up at the table with me and my friends as well.
Espresso martinis for everybody!
The thing with looking 'up' to people, and wishing you were there, or wondering how on earth you can GET there, or be accepted as good enough and 'one of them', is it automatically puts you in a position energetically of NOT being there.
You're literally wondering how you can be there, whilst 'owning' that you're not!
So how do you fucking get there, then?
You ask yourself what would be true if you felt safe –
If you knew there was no 'how' –
If you admitted and owned what you feel inside of you –
And if you knew there IS no such thing as 'good enough' –
And then you just decide to BE there.
That's who you are.
That's how it is.
Done as of NOW.
The end.
Let me tell you something:
The 'practical' side of things will catch up to the internal and energetic side of things. It has to. Who cares when?! It will. Quit worrying about it.
And decide who you fucking are.
Then?
Act like you mean it.
On the INSIDE.
That's all –
Don't forget –
Life is Now. Press Play.
Kat x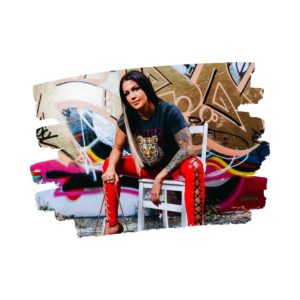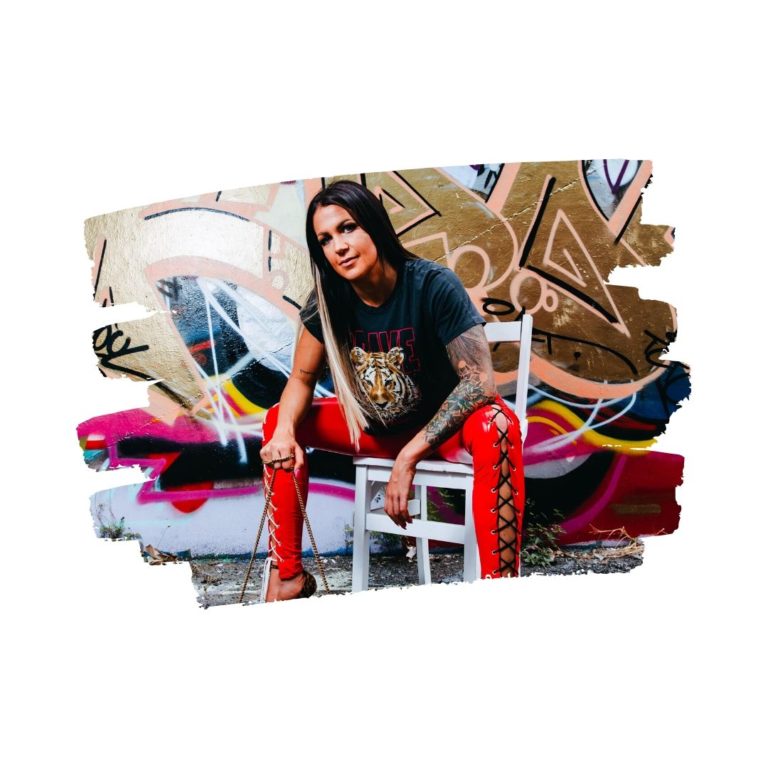 P.S.
Exclusive. Unseen. Unfiltered. Never Before Available for Sale.
You are hellfire magic! 🌟🌟
You have access to a level of power and superflow and truth and knowledge beyond what most peeps even know exist, you can literally look at something, decide it's yours and it happens, fuck, you don't even need to look at it, you can just SEE it and decide it and it's done.
You can click your fingers anytime you want and the world shape shifts around you.
Click your ruby red heels together 'cause hold up, you just changed your mind, and woot, there it goes again.
Being supernatural is part of being you.
But the thing IS –
You still gotta choose it.
Practice it.
Understand it.
And then ACTION it.
Now, finally, for the first time ever, I've created the worlds first comprehensive course for entrepreneurs,
leaders,
the GAME-CHANGING ELITE, who know they were born for MORE than the more they've already created and are ready to live into it,
to do
and access
and activate
exactly.
fucking.
that.
Introducing The Quantum Files babbyyyyyy!
Exclusive. Unseen. Unfiltered. Never Before Available for Sale.
18 days.
Daily video / audio content.
EVERYTHING you need to know to activate the supernatural badass you've been pretending not to be.
My BEST work.
Largely NEVER before taught publicly!
The ONLY place on the internet where you can receive a complete (supernatural level!) education on the 'how' AND the implementation / all encompassing accessing of all that is there for you when you 'go quantum' … and exactly what that means!
This is Not Your Social Media Guru's Quantum 
If you've been wanting to understand what it really means to utilise your God-given supernatural abilities, the unseen parts of you which are part and parcel of being HUMAN, but which most humans for their entire LIFE make 'mystical', 'woo woo', taboo, or simply don't believe in –
and if, like me, you're fascinated with playing with time and space and KNOW there is a way to create, shift, receive, BE, which transcends the physical world –
and if you love learning shit that lights your SOUL on fire with how real and true and WOW you know it is, and which allows you to INSTANTLY shift paradigms to where you're finally flowing with life the way you've your entire life known you could and SHOULD –
and if you love kickass deals in which you receive access to hours and hours and hours and hours and HOURS of exclusive, unseen, unfiltered, and NEVER BEFORE AVAILABLE FOR SALE content on stuff that 99.99%+++++++ of the world doesn't even dare to imagine EXISTS –
and if you're ready to start claiming reality shifts faster than even YOU dreamed possible –
Well!!
CLEARLY THE QUANTUM FILES ARE FOR YOU!
But hurry! This offer is open ONLY for the 5 days!
It's a one time sort of a thang I'm putting together for you.
The Quantum Files.
Exclusive.
Unseen.
Unfiltered.
Previously Unavailable for Sale.
5 days to claim your access.
When the clock hits zero it goes.
It's time to stop pretending not to be the supernatural badass you are baby.
And to blow shit up by pulling it TF down from the other place.
Let's demystify being who and what you've been waiting to be.
And let's do it now.