Purpose
BEING BRAVE ENOUGH TO LOOK YOUR VISION IN THE EYE
The thing is, it's always been available to you to have God speak to you, through you, and all the way into you, any time you choose.
Do you actually think you could EVER be cut off from the supernatural, from Him, from the parts of life, and living, and YOU, which go beyond the physical?
It's not possible.
It's actually ridiculous to think anything otherwise.
And the fact that you continue to try and do life, creation, alignment, success, without surrendering to ALL of that is really just –
bizarre.
The thing is, it's always been available to you to KNOW things, be SHOWN things, and to operate from a place of being that transcends time and space.
This is not just about the big huge spiritual work you know you came here to do!
This is about everything.
From the way you make your money.
To how you deliver and create.
To the way you interact with your customers, or indeed even 'find' them in the first place.
To how you structure your day.
To the way you parent.
Love.
Relate.
And allow every last bit of your deepest and most desired and yearned for visions, dreams, longings to come to life,
or no.
Wanna know the reason so few people ever end up living their dream, having 'it all', bit by bit creating and indeed BECOMING the everything they saw inside of them??
They don't.
fucking.
dare.
Which means, really –
They don't dare to stop, press pause, go within enough to actually be SHOWN the fullness of all they desire and all that God has for them,
they would rather have a 'bit of a vibe' of the vision, a somewhat idea, a few 'one day' hopes and fantasies that they never even fully allow themselves to LOOK at, stare straight in the eye, or feel, because, this:
"If I were to acknowledge, own and get clear on the ENTIRETY of what I want, dream of, and AM BEING SHOWN, and then it didn't happen, that would mean things".
Put simply –
They are not brave enough to look their vision in the eye.
And so they busy themselves, day after day, doing anything but,
glancing sideways from time to time at small bits of it,
but never ever fully just stopping,
taking stock,
standing still,
and CLAIMING every last bit of what is there for them.
Inhale.
Exhale.
YES.
I CHOOSE THIS.
THIS IS MINE.
I CLAIM THIS.
THANK YOU GOD.
Can you think of something, right now, where you are refusing to even dare LOOK at the damn thing?
Can you think of something, right now, where if you do NOT look you may continue to NEVER EVER receive it?
Just because you have a destiny …
and it is yours …
was God given to you before time began …
does not mean you will ever live or create it.
That's not how it works.
You have to choose it.
You have to go beyond ANY of the thinking, the how, the 'really', 'could I?', and just,
DECIDE.
If you are being SHOWN it, then it's there, available, for you, but to be SHOWN it you gotta be willing to freaking LOOK at it!
The thing is,
you can spend your entire life having whispers,
little downloads,
time to time insights,
and day dreams,
about what one day could be.
KNOWING that eventually you're gonna be ready, brave enough, adult enough, you enough, to go get it.
The thing is,
it was never something you had to 'go get' anyway.
The thing is,
it was always right there for the taking.
Yours.
Given.
Granted.
Signed off on.
Before YOU even began.
The thing is,
if you never actually stop and face it,
feel into every BIT of it,
and start to move forward day by day, one certain step at a time, saying yes to this being yours,
you will die
and you will know
it was there for me the whole time
I just never had the damn balls to look it head on and say yes
I CHOOSE THIS
I AM WORTHY BECAUSE I AM
THANK YOU
LET'S GO
AMEN
The thing is,
that final bell could toll anytime.
But the thing is,
any time TODAY could be the day you decide to claim everything you've been gearing up to be brave enough to look at.
The thing is,
you have the God given ability to do that right now,
yes.
But sure –
continue to go work to one day be the person you wanna be, and have what she gets to have.
I'm sure that'll be a fun ride too.
Remember –
Life is Now. Press Play! 
Kat x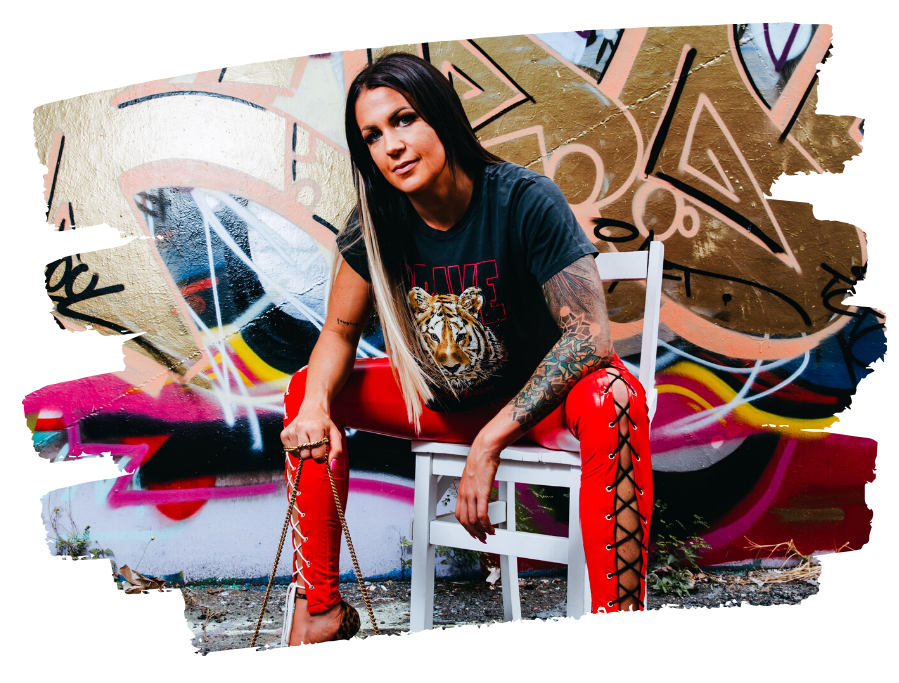 PS.
– dreamer. wanderer. soul led creator. One who was born for MORE.
I'm creating my new course, Big $ollar Energy, for the one who always knew she is here for millions,
to make it. To impact them. To create. And to LEAD.
Big $ollar Energy
The Money & Expansion Course for the Soul-Led Wanderer Who KNOWS It's Time to Go All in on HER,
and Let the Damn Receiving Take Care of Itself. The Way it Was Always Meant to Be.
Which means?
Identifying and releasing everything that gets to go, from the way you're thinking you need to do shit now, to the purposeless bits of the push or biz that it just don't need to be about, to the hidden junk in your psyche that gets to go.
>>> It's not about the do. The push. The win. When who you are when you only go within naturally PLACES you at the top,
but of the right fucking mountain.
The one that was always YOURS.
And then you finally WENT there.
Here's the thing, for us, about allowing an expanse of RECEIVING.
IT HAPPENS WHEN WE GO TO THE PLACE WHERE IT JUST IS.
And always was.
Class starts LIVE on Monday May 24, however early access + Big $ Energy vibes will open from Monday May 17 in our Telegram chat + join now bonuses are open already!
www.thekatrinaruthshow.com/bigdollarenergy
> it's time.