Thekatrinaruthshow.com
HOTTER, RICHER, HAPPIER: THE ONE SECRET TO GETTING EVERYTHING YOU WANT, AND LIVING YOUR DREAMS
In September 2006 my entire life came crashing down around me.
I'd been on what I was certain was the fast-track to success for several years already. I had a great inner-city apartment, a fantastic high-paying job with the mostly-met opportunity to earn almost my entire salary again in sales commissions each month, a close inner circle of similarly successful friends, was married to my equally rock-star husband and together we enjoyed all the perks of the good life as we continued the climb to the top.
I had everything I'd ever wanted, everything I'd ever asked for, indeed everything I'd ever set my intent on as a marker of success. I'd learned that the world was mine for the taking, and you can bet I was going to go on out there and take it.
The great thing was – it was all so DOABLE.
Set a goal, work hard towards it, and see it happen.
A foolproof system.
And yet at the same time, one that only a fool would follow without realising that chasing success for success terms alone is in fact no success at all.
Because it seemed that no matter how hard I pushed myself to ENJOY this supposedly successful life I'd created and worked so damn hard to deliberately make mine, all I felt really, was trapped.
Well, trapped and scared.
Was this really all there is?
Was it as good as it gets?
I'd grown up reading the greats of personal development from my early teens, and they'd TOLD me that I could have it all, be it all, and do it all. I'd believed them too! But at this point in my life, feeling like I was on a speeding train going in the wrong direction and with no stops ahead, all I could think was what a goddamn SCAM the whole thing was. This wasn't the life I was supposed to have! I was supposed to be a wildly successful entrepreneur, a leader, a revolutionary. I was supposed to change the world! And bring a ton of people along for the ride. I was supposed to have SERIOUS wealth, but more than that –
I was supposed to be happy.
Aligned.
And in flow.
Right?
I won't say it was easier or that I didn't mess up a lot along the way. But I will say this – when you've built up a life that most would envy and that you yourself 'should' completely love, but yet you DON'T love it and so you walk AWAY from it? You better believe your commitment to making those tough decisions WORTH it is pretty damn strong.
I KNEW I was meant for something more.
In Hotter, Richer, Happier we will cover:-
– Playing "What If"
– Tell That Bitch to Shut Up
– Can't Seem to Get Motivated, and Nothing is Working Right? This is Why.
– You MUST Know Your "Why" For Success to Be Natural
– The Secret to Extraordinary Wealth
– Resistance
– Plug In to True and Lasting Energy
– What Would Freedom Really Look Like?
– Will You Bleed For Your Dreams?
– Becoming the Future You NOW
You can have it.
And you can start now.
You can be HOTTER, and on fire with passion.
You can be RICHER, and create TRUE wealth on your terms – not just financial wealth you understand, but wealth in every sense of the word.
And you can be HAPPY, and whole.
The only thing you have to do? Believe, and then act on that belief.
Remember –
Life is Now. Press Play! 
Kat x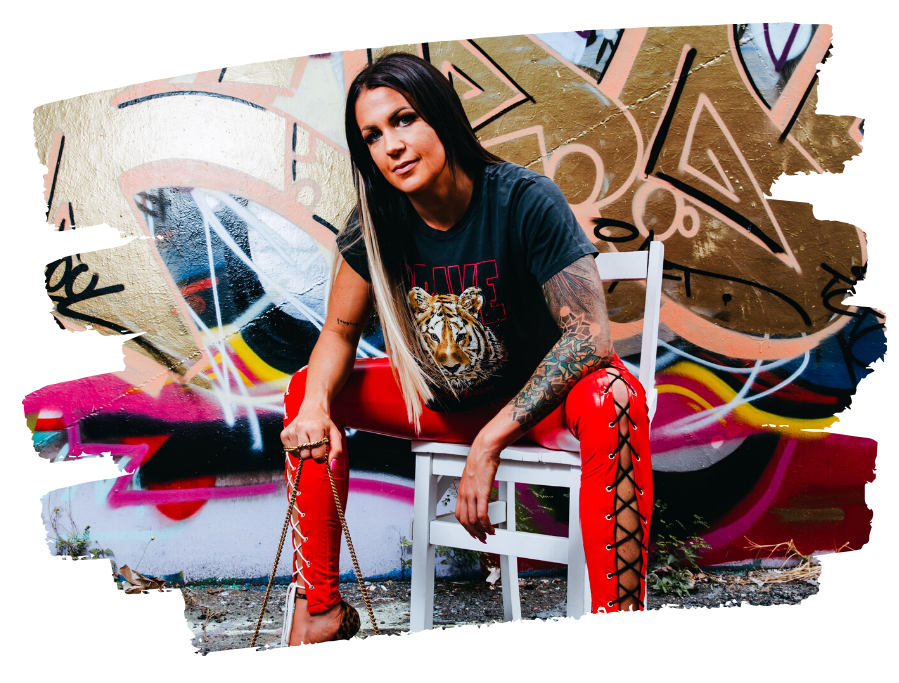 PS.
– dreamer. wanderer. soul led creator. One who was born for MORE.
I'm creating my new course, Big $ollar Energy, for the one who always knew she is here for millions,
to make it. To impact them. To create. And to LEAD.
Big $ollar Energy
The Money & Expansion Course for the Soul-Led Wanderer Who KNOWS It's Time to Go All in on HER,
and Let the Damn Receiving Take Care of Itself. The Way it Was Always Meant to Be.
Which means?
Identifying and releasing everything that gets to go, from the way you're thinking you need to do shit now, to the purposeless bits of the push or biz that it just don't need to be about, to the hidden junk in your psyche that gets to go.
>>> It's not about the do. The push. The win. When who you are when you only go within naturally PLACES you at the top,
but of the right fucking mountain.
The one that was always YOURS.
And then you finally WENT there.
Here's the thing, for us, about allowing an expanse of RECEIVING.
IT HAPPENS WHEN WE GO TO THE PLACE WHERE IT JUST IS.
And always was.
Class starts LIVE on Monday May 24, however early access + Big $ Energy vibes will open from Monday May 17 in our Telegram chat + join now bonuses are open already!
www.thekatrinaruthshow.com/bigdollarenergy
> it's time.