Thekatrinaruthshow.com
POWERFUL F*CKING CREATOR WOMAN: FOR THE CRAZY BITCHES WHO WANT TO CHANGE THE WORLD WITH THEIR TRUE ART (ARTIST UNLEASHED BOOK 1)
It Begins Here
I'm tired. Aren't you tired?
I'm fucking TIRED of my own bullshit sister.
And just quietly … I'm not super impressed with yours either.
I know, right? The arrogance, the impertinence; how dare I?! We just met!
But really:
Can't we just start as we mean to go on?
Can't I just HIT you with the core message of this book NOW? At least it will save you the time, if it's not for you!
So, truth:
I'm tired of seeing incredible fucking creator women; the TRUE crazy bitches born to change the world, hide. their. awesome.
I'm tired of feeling as though I've put a lid on my OWN creativity when I KNOW it's just a choice to blow that shit off (a choice I'm making, again, right now; writing this for you!)
And I'm tired of seeing women with a true message to share and some SERIOUSLY full on, slightly scary, mad, crazy awesomeness to get out, turn up every day and be so freaking SAFE.
And by safe?
I mean YOUR NORMAL IS SHOWING honey and it does NOT look good on you.
Let's be frank with each other, since we're here and all and about to undertake a fairly INTENSE journey of self-discovery and madness unveiling.
You KNOW you were born to change the world.
You KNOW you have stuff inside of you that people need to EXPERIENCE.
You KNOW you were born with a message … as an artist … with TRUTH and POWER and freaking WEIRDNESS within that you can't fully explain but yet can't NOT GET OUT.
So –
Why aren't you?
Why aren't you GOING ALL IN?
Why aren't you doing what you CAME here to do?
And when is enough going to be enough?
When are you going to stand up, wake up, and get fed the FUCK up enough to actually let the crazy mad AWESOME creator bitch inside of you out?
Let's try today, huh?
In Powerful Fucking Creator Woman I will cover:-
– Calling All My Crazy Bitches: Fuck the Ties that Bind You
– What's Your Brand of Crazy and Who ARE You, Anyway?
– Create Without Purpose
– Screw Realistic. You Want This, Or Not?
– Change the Fucking World
– When Are You Going to Actually Do What It Takes?
– How to Not Meltdown as a Creator
– Honour Your Awesome
– You CAN't Make Money From Your Art!
– Make Today the Day You Create Something Amazing
– Shut Up and Press Play
After all –
Life is Now. Press Play.
Kat
Remember –
Life is Now. Press Play! 
Kat x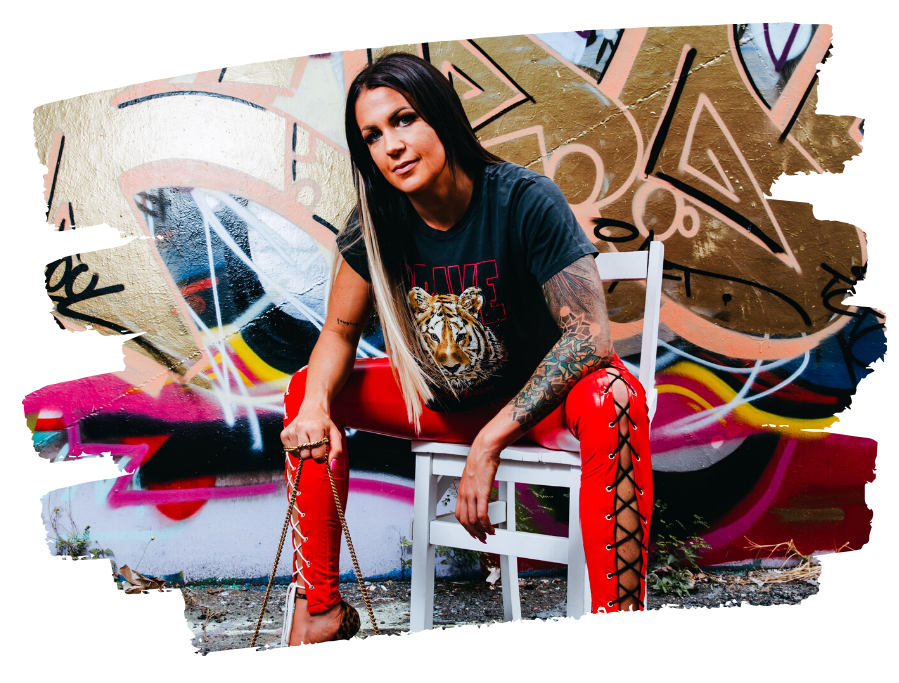 PS.
– dreamer. wanderer. soul led creator. One who was born for MORE.
I'm creating my new course, Big $ollar Energy, for the one who always knew she is here for millions,
to make it. To impact them. To create. And to LEAD.
Big $ollar Energy
The Money & Expansion Course for the Soul-Led Wanderer Who KNOWS It's Time to Go All in on HER,
and Let the Damn Receiving Take Care of Itself. The Way it Was Always Meant to Be.
Which means?
Identifying and releasing everything that gets to go, from the way you're thinking you need to do shit now, to the purposeless bits of the push or biz that it just don't need to be about, to the hidden junk in your psyche that gets to go.
>>> It's not about the do. The push. The win. When who you are when you only go within naturally PLACES you at the top,
but of the right fucking mountain.
The one that was always YOURS.
And then you finally WENT there.
Here's the thing, for us, about allowing an expanse of RECEIVING.
IT HAPPENS WHEN WE GO TO THE PLACE WHERE IT JUST IS.
And always was.
Class starts LIVE on Monday May 24, however early access + Big $ Energy vibes will open from Monday May 17 in our Telegram chat + join now bonuses are open already!
www.thekatrinaruthshow.com/bigdollarenergy
> it's time.