Breaking All the Rules — Live from Bali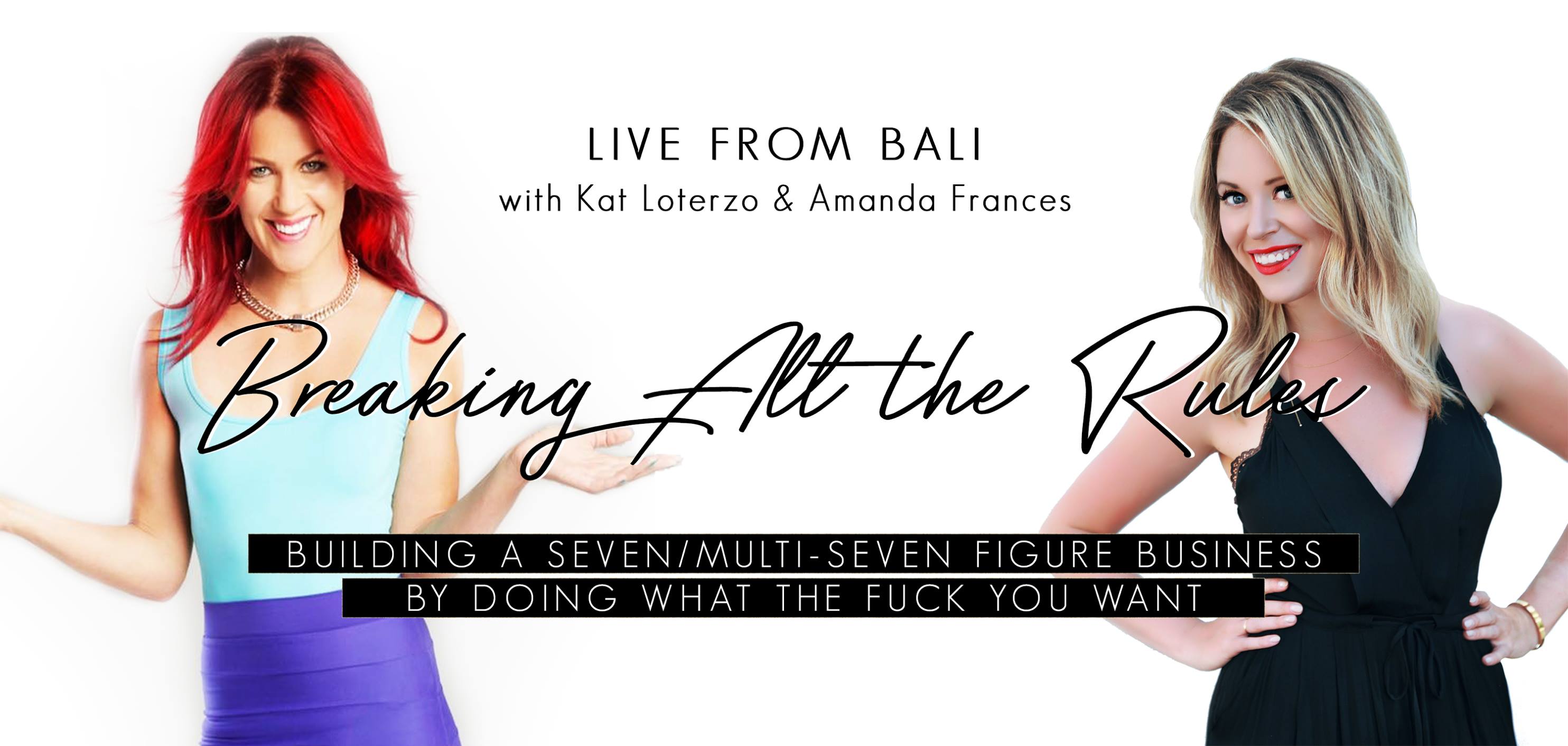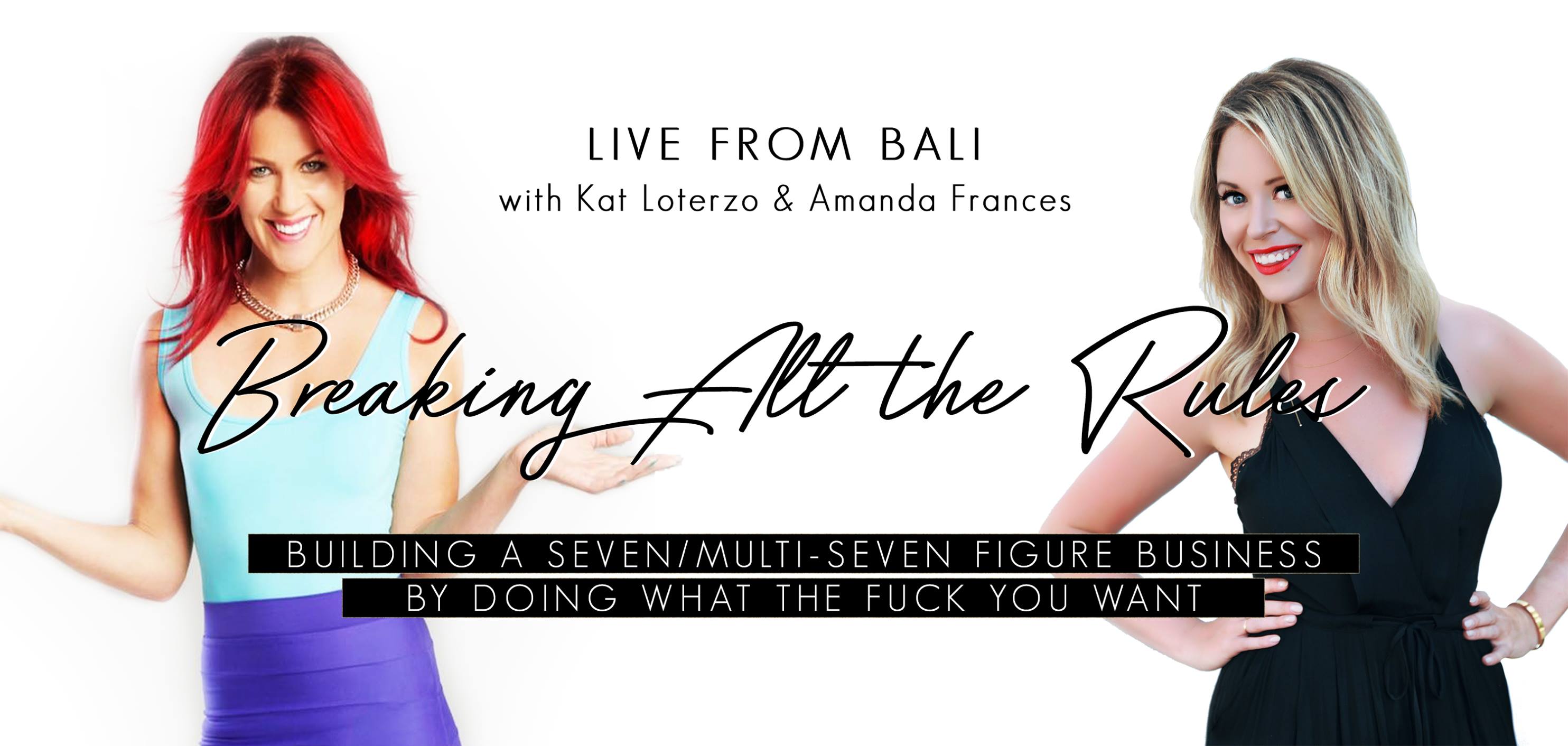 Listen love,
… the rules are all made up.
You can have/do/be whatever the fuck you want.
It's not that you can ignore the rules — it's that you HAVE to.
It doesn't matter how it's been done before.
It doesn't matter what "experts" say.
It doesn't matter that your next level dreams look crazy as hell.
(That part is actually a good thing.)
The only thing that matters is what you want.
If you want it… you can have it.
And we are here to give you the tips to get you there.
Join Amanda Frances and Kat Loterzo for an epic, life-changing, next level, ridic high vibe training LIVE from Bali.
Together we will share:
[vertical_spacing]

[bullet_block upload_icon="https://thekatrinaruthshow.com/wp-content/uploads/2019/08/Screenshot-2019-08-14-12.12.42.png?auto=compress%2Cformat&fit=crop&h=150&ixlib=php-1.2.1&q=90&w=150&wpsize=thumbnail" large_icon="12.png" width="" alignment="center" font_size="18″ font_font="Georgia"]
Why the rules are bullshit. How to disregard everything besides what's on your heart.
Which rules/standards/expectations we completely disregarded, wrote for ourselves, and gave the middle finger to.
What it means/how it feels/why it's required to make your own way in business.
What steps/tips/tricks we each believe got us to 7 figures and multi-7 figures in our business.
The non-negotiable mindset/way of seeing things required to make money online.
Q+A! Ask us anything about life, business, and building empires.
[/bullet_block]
Get access instantly when you sign up below!