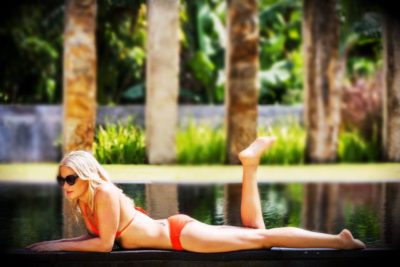 The answer is ALWAYS to simply call it in, and let the results take care of themselves.
You want to know how to bring your big things to life, the massive big AWESOME shit you promise yourself that one day you'll get to, make time for, be ready for, know HOW to do?
Start bringing your small things to life. 
Start living every part of your life with intention.
Start to actively CALL in the life you want from the smallest piece – 
To the greatest.
The answer is ALWAYS what is alignment, what is purpose based, what is RIGHT, and THEN YOU CALL IT IN.
NO you don't worry about how…
NO you don't try to FORCE it…
NO you don't make if this then that bargains with God or yourself…
And no you don't EVER EVER EVER go against what you feel inside and know to be true!
If you think about it –
It's kind of ridiculous – !
That you'd go seeking answers outside of yourself when you have so much power within.
If you THINK about it –
It's kind of CRAZY –
That you'd spend so much time and energy asking others, checking a list, checking it twice, making PLANS and trying to in some way prove you're worthy – !
When you could just ask.
Of course it's never QUITE that simple, is it?
Because before you can ask –
You have to choose.
You have to ADMIT to yourself:
I'm not happy.
I want more.
THIS IS NOT HOW IT'S MEANT TO BE.
I LONG for a different way!
This is true in business.
And it's true in life.
EVERY part of it.
So you can spend a WHOLE bunch of time,
If you like!
Trying to find the answers.
Looking for a better way.
Weighing up the pros and cons!
Finding a logical REASON to take action – or not! – one way or the other.
I'm sure you'll learn SOMETHING …!
But probably the biggest thing of all, which you can learn?
Is that you had the answers all along.
And all you had to do was admit what you want.
And then listen.
To that still small voice.
The one which you so easily TRY to ignore.
But yet can never truly drown out.
It really IS all knowing you know!
So –
What is it telling you?
Where are you feeling CALLED?
What are you LEANING towards?
And what do you know it's time to lean away from, run away from, leave and never go back to?
You can have anything you want in this life, anything at all.
You can be rich, famous, hot as fuck, change the world, do it with a badass soulmate by your side, do it on your terms!
But if you want it?
Well baby YES you gotta work for it, sure.
But first?
Fucking admit it.
And bloody well ask!
Honestly –
You DO get a lot more given to you –
When you actually ask.
Stop telling yourself that one day you'll have done enough to earn the right to live the life you want.
When the whole time all you had to do was reach out your hand –
And damn well take it.
CALL IT IN GORGEOUS.
Life is NOW! Press Play.
Kat
Don't forget –
Life is Now. Press Play.
Kat x

PS
Ready to lock in the actual freakin' target of being that next level you with your MONEY??
This is the most powerful thing I have EVER created for you on this topic. One time only all new live, 6 weeks with me. There are literally only a handful of people on the face of the planet who have created the financial reality that I have from SOUL, and by saying a big 'fuck you' to all the rules. Not only that, but also consistently HELD it, for years. And NOBODY who also understands the energetics and quantum side of it in the way that I do, and can teach it in a way that IMMEDIATELY makes sense, and is absorbed into your being.
Work with me and the switch WILL flick for you, that's just how it is.
And now, for the first time ever, and ONE time live only, I'm gonna teach you all of it.
The practical.
The mindset.
The recoding of beliefs, patterns, conditioning.
AND the energetics.
This changes everything.
ALIGNING TO YOUR NEW MONEY NORMAL!
6 Weeks with Self-Made Multi-Millionaire Katrina Ruth to Completely Rewire Your Money Beliefs, and Uplevel Your Financial Reality, Now!