Purpose
Coming Back To Clarity, and Standing in Your Truth, in Order to Receive
One of the hardest things you'll need to understand, if you truly desire to let go of patterns which have ensnared you, and stopped you, from being all you are, is that you ARE going to need to be clear on your boundaries and also live in accordance with that.
This means:
The people who trigger you, and you react, lash out, become (let's call it what it is) a lower vibe version of yourself because it feels you can't NOT in that moment and it just kind of happens, you ARE going to need to learn how to respond with calm.
Clarity.
Removal of emotion, and reference only to the facts, or indeed with no response at all.
You can't continue to engage with toxic behaviours (your own or other people's!) and also try to walk around saying "I'm free, I'm living in alignment, I'm being all of me!"
(And you know this)
You're going to have to do the damn work of conditioning yourself out of these programmed and fear or hurt-based reactions and into instead being the evolved version of you who is currently waiting, feeling more than a little bit handcuffed and miffed about it, in the wings.
People and their pesky ways, that's just one part of it of course!
How about your own day to day patterns of giving in, or flaking out, being less than who you know you MUST?
We're certainly never here to work for the sake of it, to concern ourselves with the do do do approach to success as we know that to live that way is no form of success at all (regardless of outcomes) and that indeed if we are to receive them we must first BE, however –
At the same time –
And again, let's not play coy here, we BOTH know you already know this – !
There is gonna need to be shit done.
In order to be the person.
Live the life.
Have the things, sure.
But most of all, and THIS is really why we must do whatever it is that that next level version of us WOULD be doing each day, in order to feel we are actually LIVING.
You know… fulfilment. Connectedness to purpose. Access to our divine magic, and power and all that!!
This is the stuff where, if we are not allowing it to live and breathe then it doesn't matter WHAT we supposedly 'have' or any or all reasons why we SHOULD be happy, we just won't be.
Can't.
Not ever!
The only thing for it has always been:
Become who you're meant to be, in all areas and ways.
So when you allow resistance, or fear, or "I didn't feel like it!", or "the muse wasn't upon me!" and other such thoughts (for they are just passing thoughts, and you can opt in or out of them) like this to dictate your behaviour, you put a massive STOP sign up to life itself, and to your higher self, saying:
"Nope! I don't want any of it! I'm not ready! Block me at all possible turns, puh-lease!"
I mean REALLY…
WHY IN THE NAME OF ALL THAT IS GOOD AND HOLY WOULD YOU DO THAT?
It's just WEIRD!!
Look, I get how hard and never-ending it can be…
I get that your excuses feel real, and valid…
I get that you really did meant it, when you say you'll be different this time, you're going to change, you're doing the work, just watch!
But when you then don't?
AGAIN.
When you then fail to press play on what's aligned AGAIN?
When you repeatedly 'Boy Who Cried Wolf' your own life?
Well at some point one really does have to wonder, do you actually believe –
That you were born for it…
That you can have it all, the 'all' which is in you…
Or, quite simply, this:
Do you actually believe you will ever just do the work?
Of turning away, however many times it takes, from people or patterns or behaviours or choices that stop you from being all of you.
The work of aligning daily, all day, every day, to being the higher self version of you who is damn TIRED of waiting for her time.
The time is now, that's when it's always been.
You can journal over and over again on being free, ready, and "it's my time!".
But if you don't CHOOSE that reality through your actions, the things you say yes to no matter WHAT your surface based emotion or fear has to say about it, and also of course the things you must walk away from, and all of this daily and IN ALL AREAS, then guess what?
It ain't your time and it may never be.
Not because it's not available, or because you're not worth it; we know you are.
But because you just never did.
I guess at the end you'll just say "oh well, I was busy. It was too hard. I wasn't sure. And besides, I just kinda forgot that of course …"
Remember –
Life is Now. Press Play! 
Kat x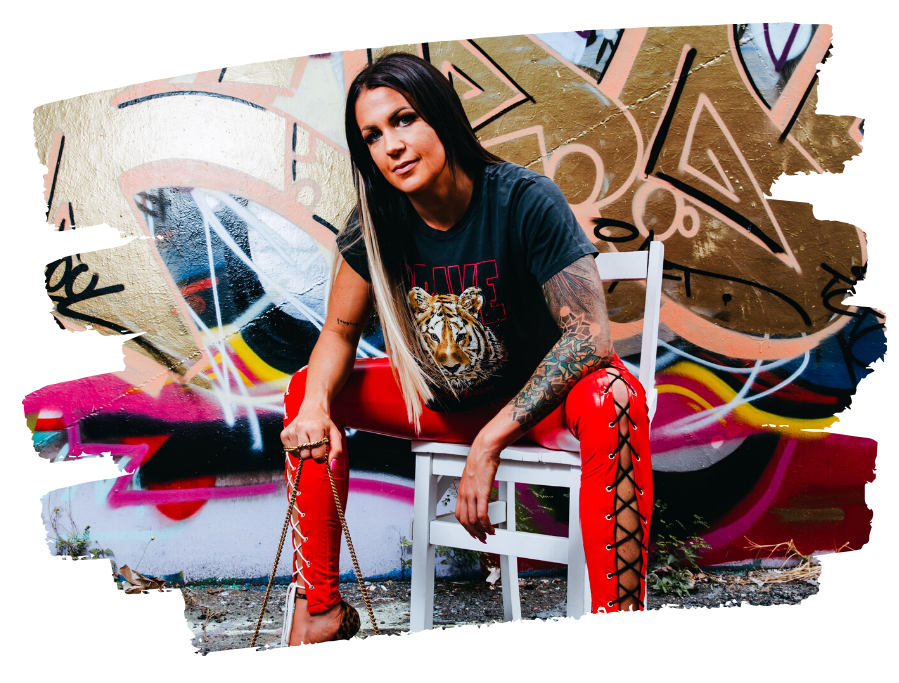 PS.
– dreamer. wanderer. soul led creator. One who was born for MORE.
I'm creating my new course, Big $ollar Energy, for the one who always knew she is here for millions,
to make it. To impact them. To create. And to LEAD.
Big $ollar Energy
The Money & Expansion Course for the Soul-Led Wanderer Who KNOWS It's Time to Go All in on HER,
and Let the Damn Receiving Take Care of Itself. The Way it Was Always Meant to Be.
Which means?
Identifying and releasing everything that gets to go, from the way you're thinking you need to do shit now, to the purposeless bits of the push or biz that it just don't need to be about, to the hidden junk in your psyche that gets to go.
>>> It's not about the do. The push. The win. When who you are when you only go within naturally PLACES you at the top,
but of the right fucking mountain.
The one that was always YOURS.
And then you finally WENT there.
Here's the thing, for us, about allowing an expanse of RECEIVING.
IT HAPPENS WHEN WE GO TO THE PLACE WHERE IT JUST IS.
And always was.
Class starts LIVE on Monday May 24, however early access + Big $ Energy vibes will open from Monday May 17 in our Telegram chat + join now bonuses are open already!
www.thekatrinaruthshow.com/bigdollarenergy
> it's time.