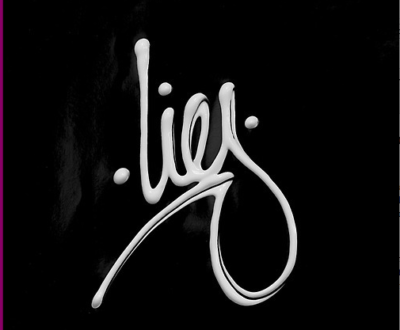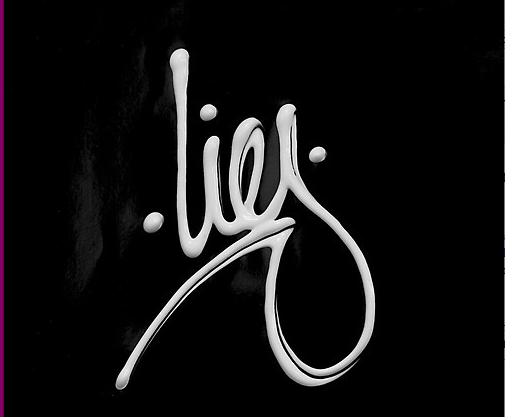 What They Don't Tell You About Happiness and Success
Stop pretending.
Stop pretending that you're okay with half baked success. With 'achieving' according to the standards of others. Standards that, when you're alone in the dark and thinking about what really matters, mean less than nothing to you.
Not really. Not deep down.
Stop pretending that it's okay to play life the safe way. To take the road well traveled, the one whose path leads to a predictable outcome, predictable success, predictable fulfilment and in which you will be surrounded by predictable people who raise their eyebrows at the idea of … well. Just the idea.
Of being more.
Different.
Somehow.
It's time to cut the crap and shout what you want and believe in from the rooftops.
You want to live life on your terms? Work and play from anywhere in the world? You can.
8 years ago, I was on the fast track to success as a Cluster Personal Training Manager for Fitness First. I was 25, married, making over 100k a year. Driving a BMW. Attending fat cat dinners and traveling often for both business and pleasure. I had the inner-city apartment. The busy social life. The dream.
Only problem was, it was somebody else's dream.
Fast forward just over a year and I was in the process of a divorce. Had quit my job and was back working for myself as a personal trainer. Was living out of a friend's spare room. Had no car. No fancy surround system. Not even a single piece of furniture. I was broken, a mess, ashamed. Wondered if I'd ever get back on top of life. Didn't yet realise that it's not about being on top, about checking the boxes.
Didn't yet realise how lucky I'd been to get out at 26, rather than 36, 46, or never, perhaps.
But still I found myself sucked in to a life that wasn't quite right for me.
'I'll be the most successful personal trainer in Melbourne!', I thought.
'I won't stop until I'm insanely lean, insanely fit, insanely perky and insanely happy'
'I'll push myself to do more, make more, achieve more'. Always always to achieve.
I did it all. It wasn't hard. I was driven by a need to be the best.
Only problem was, I was following rules set by the world and not by me.
Fast forward.
Another 3 years perhaps.
Again, I'd walked away. Again, I'd quit my job (my business in this case). Again, I'd left my entire life and all that I was known for behind. Again, I'd done it almost overnight.
Fast forward.
A year later. Time to walk away again. I'd jumped from personal training to nutrition consulting. A better fit, as I got to sit down and talk to people about their lives; help them see things differently. But really – different fishbowl, same fish.
So, I left.
This time, to nothing. I had a blog. A decent following. Was making a few hundred per month online, after 3 years of trying my hand at it.
It was madness. Ridiculous. Irresponsible. It was the best thing I ever did.
To jump off that cliff. To FINALLY be honest about how I wanted to live my life. To put myself in a situation where I was going to have to learn to swim suddenly. Or – nothing.
There was no or.
Fast forward.
A year or so later. End 2012.
Making well over 30k per month online. As a writer. A speaker. A leader. Working less than 20 hours per week. Completely location independent. Knowing I was impacting thousands of lives every month.
Time to walk away?
Yes.
I was living the dream, again. My dream of independence, of living life on my terms, of making it as an entrepreneur, a writer, a leader.
But my dream was never to make it as a fat loss queen.
I was the nerdy kid, the school square. I hated sports. I was clumsy – still am. Wore hand me downs, ate alfala sandwiches. And dreamt, always, of a better life. Of one in which I could be, do and have anything I chose.
The image of Katrina Ruth, the blonde perky fitness guru? Crafted, completely. To be what I thought I needed to be to be successful, to fit in. To finally be cool, enough.
But what I wanted to be, really, was a leader. On LIFE not body fat. An inspiration. What I wanted to do, was empower people to stop pretending. To see that most of what the world had told them was a lie. What I wanted to have, was a business and life in which I fought for the truth. Debunked the lies. Revealed success and entrepreneurship and having it all for what it really was.
Experienced that for myself first and foremost.
Time to remodel myself again. Time to strip the layers, to drop the mask, to let go of the need to keep up.
This time, finally, 8 years or perhaps 33 years after it all began, time to cut the crap for good and live life on my terms.
Fast forward 6 months. To now.
I'm rebranding. Remodeling. Casting the die again. Fighting for truth. Fighting for what I believe in.
Fighting, mostly, to be me. And to have a damn good time doing it. Make a lot of money. Help thousands of people in the way I am meant to. To live with passion. And change my world, first.
You –
You think that by pushing yourself to meet the standards you've set, based on standards set by the world, that you're going to be happy?
You're not.
You think that by being driven to be the best, hit the highest targets, accumulate riches based on a life not quite true that all the money in the world will be enough?
It won't.
You think that if you just pay your dues you will one day get to do what you want to do?
Not with that attitude.
Let's get real here. It's time to stop pretending. It's time to stop living a lie, living the life they told you you had to live.
It's time to cut the crap. Jump off that cliff. Fight for what you believe in.
Life is Now. Press Play.
Don't forget –
Life is Now. Press Play.
Kat x

PS
1:1 INTAKE IS OFFICIALLY OPEN!

🔥
Next Level Empire is officially open for late November intake! 💜
I'm calling in my next intake of driven badass LEADER women who want to work with me 1:1 to FOLLOW SOUL and achieve ALIGNED AF fame, income growth, more.
Yeahhhhhh … this is about unapologetically claiming your place as one who is MEANT to be seen and heard by everyone!!
Next Level Empire baby!
Multi 7-Figure Empire Expansion For Unapologetically Badass & Driven Women Who Are Ready to Be Seen By the WHOLE Damn World
6 weeks.
1:1
You and me
This is for the women who already have a message, an audience, and are making money online and who are now ready to put some damn WHEELS on the thing.
We will be going deeper into message clarity
We WILL be nailing down what you're selling, and how you're selling it, for maximum conversion and flow
We WILL be getting you fully connected to the badass leader within who KNOWS she is meant to run the damn thing
But these things are just the warm-up, because let's face it –
You already message
You already show up
You already sell
You're already ROCKING what you're doing right now
So what you're here for, and what I'm here for with you?
Is to blow the damn thing up.
MAXIMUM reach.
RAPID growth of audience
MASS visibility
MEDIA TAKEOVER
NEXT level leadership status, and being the one who is KNOWN as the Queen
And sales EXPLOSION
I'm taking what I'm doing in my business to CONTINUALLY claim my place at the top, and to take my message to the masses whilst also RAPIDLY growing following and income,
And showing it all to you
Exactly how we do it
What precisely is in place
What we had to have in place for it to work
What we do day to day to elevate fame, income, purpose, ALL of it
And then I'm going to work with you personally to roll it out
Next Level Empire baby:
For the women who were born for more,
And who are done with circling repeatedly around the same damn pond and kidding themselves they're gonna find it there.
Ready, and know it's time? It just might be 

😉

💜
PM me now

for the full overview, and to know if it's for you. x