Failing to NATURALLY and daily utilise your spiritual and supernatural gifts, as well your divine ability to let space and time and all forms of wonderful receiving work for you and alongside of you is as ludicrous as failing to utilise your arms and legs. Thinking it is witchcraft or in any way 'not right' to access the supernatural, and play life from that place, is as STUPID (and also irresponsible) as refusing to use your eyes or ears, because, well, that shit is a bit voodoo! Can't be right! Probably not real anyway! After all, how could THAT actually be a thing?!
If that sounds funny, or silly, imagining thinking about using your physical capabilities as something that's maybe not real or maybe not okay, just know that it's equally silly to do the same relevant to ANY part of being human.
Physical.
Mental.
Emotional.
Energetic.
Esoteric.
Spiritual.
Quantum.
Whatever else comes to mind.
It all gets to come to the party!
Cutting out any part of it is simply denying a part of you. Which, if you think about it, is quite sacrilegious, because denying the experience of being fully human is equivalent to denying the reality of God. Since we are created in His likeness and all. How dare you!
Do you see my point yet? Are you willing to acknowledge that there are natural principles, realities, support systems, which have been available to you the entire time and it's just that YOU have chosen to not use them, or not fully use them?
Are you willing to accept the REALNESS of this stuff? The straight up matter of fact-ness around being able to dance with time and space and the quantum and pulling in money or soulmate anything or ANYTHING anything?
Are you willing to trust that you are grounded in God, in soul, in truth, that you have your footing where it is MEANT to be, and that therefore you can give yourself permission to let go and trust what's coming through you?
I hope so!
What a sad and limited life you are remaining on path with if no.
You can and likely will (being the badass you are!) nonetheless achieve many impressive and exciting things. After all, your physical exertion and '1+1=2' DO is still gonna get you places!
How can it not? Momentum always creates an outcome.
But gosh. JUST IMAGINE HAVING THE VERY FABRIC OF THE UNIVERSE TO PLAY WITH AND NOT DOING SO.
What a WEIRDO. And not in the good way!
All of which is to say, and REMIND you, of what your soul already knows –
YOU WERE MADE FOR MAGIC, THAT IS PART OF WHO YOU ARE, THERE IS A NATURAL FLOW ON EFFECT TO YOU BEING YOU, AND JUST A FEW PARTS OF THAT INCLUDE DOORS OPENING IN TIME AND SPACE, MONEY AND OTHER (ALL!) FORMS OF POSITIVE ABUNDANCE BEING AVAILABLE TO YOU ON COMMAND, MIRACLES BEING THE NORM, AND INDEED –
if you wanna get Biblical about it – !
Performing works in the PHYSICAL even greater than what Jesus himself did! Hey hey – he GAVE us that power in His name.
Wanna take him out of it? Well … good luck with that, and it's certainly your choice, but regardless – I bet you don't hate the idea of it being FACT that you have already been given the right to perform works in the supernatural beyond what most people wouldn't even dare CONSIDERING. And would be frightened to do so.
The question is … why in the name of all things good and holy would you be trying to do business or life in some sort of handcuffed bizarre 2D way when you can simply say yes to the way you know you are MEANT to live, and let life step up alongside you.
You're push push pushing down a pathway of accomplishment, when the entire time there are worlds within worlds within worlds available for you to play with, be supported by, receive from, if only you'd realise that the magic access pass is simply and ONLY:
DO WHAT YOU KNOW YOU'RE MEANT TO DO, DO IT NO MATTER WHAT, DO IT FIRST, DO IT ALWAYS.
And if you think about THAT, and really feel in to what that means as a principle or way of doing life, actually there's no fear at all of things not getting done, ticked off, accomplished, because really we are talking about a simple no-fail guide to living your entire LIFE.
Could there actually be a moment in time where it ever makes sense NOT to use that moment for whatever it's meant to be for?
I think not.
So that brings us to this:
Do you know yourself well enough to make these choices, breath by breath? Do you (choose to) trust yourself enough to feel secure and non-hesitant in saying yes to soul, intuition, internal flow?
And are you willing to push the world aside, again and again and again, because there is SOMETHING WHICH MATTERS MORE RIGHT NOW, knowing and trusting and choosing that when you do so, maybe not at first, maybe not FAST, but sooner than you think, and then ever faster EVER faster afterwards,
worlds will open
time will slow down, expand, stand still for you, whatever you need
things which felt problematic, endless, exhausting, scary will just sort themselves out
answers will be revealed
support and magic beyond what you could ever have conceived of will show up
and you will start to live every DAY in a wondrous awareness that somehow, yes –
you're dancing with God and soul and life, every day a brand new dance which is created by being IN it.
Nothing you need to do,
ever,
except say yes to what you better freakin' not.
Remember –
Life is Now. Press Play! 
Kat x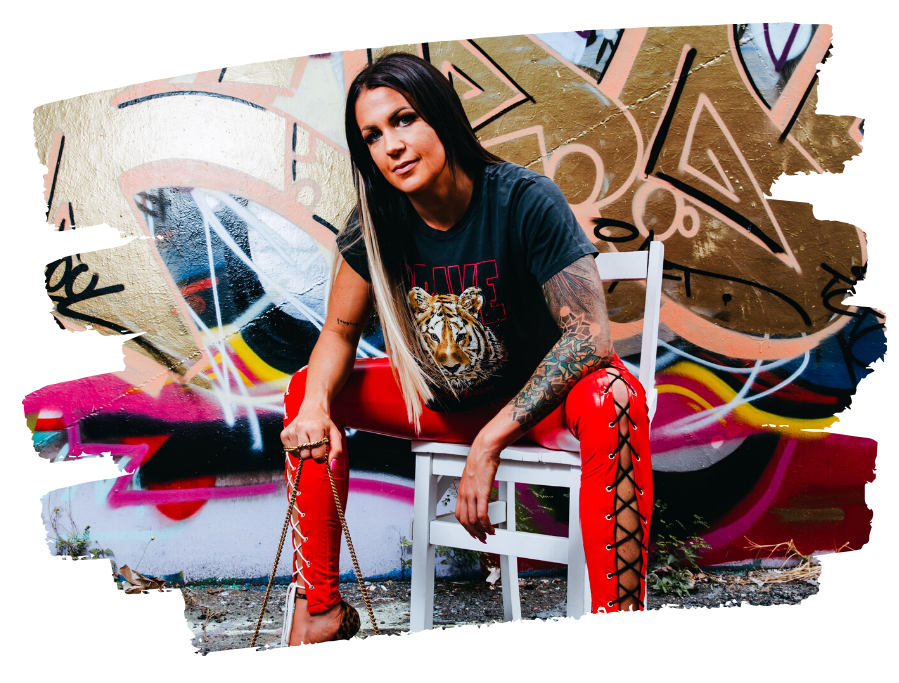 PS.
– dreamer. wanderer. soul led creator. One who was born for MORE.
I'm creating my new course, Big $ollar Energy, for the one who always knew she is here for millions,
to make it. To impact them. To create. And to LEAD.
Big $ollar Energy
The Money & Expansion Course for the Soul-Led Wanderer Who KNOWS It's Time to Go All in on HER,
and Let the Damn Receiving Take Care of Itself. The Way it Was Always Meant to Be.
Which means?
Identifying and releasing everything that gets to go, from the way you're thinking you need to do shit now, to the purposeless bits of the push or biz that it just don't need to be about, to the hidden junk in your psyche that gets to go.
>>> It's not about the do. The push. The win. When who you are when you only go within naturally PLACES you at the top,
but of the right fucking mountain.
The one that was always YOURS.
And then you finally WENT there.
Here's the thing, for us, about allowing an expanse of RECEIVING.
IT HAPPENS WHEN WE GO TO THE PLACE WHERE IT JUST IS.
And always was.
Class starts LIVE on Monday May 24, however early access + Big $ Energy vibes will open from Monday May 17 in our Telegram chat + join now bonuses are open already!
www.thekatrinaruthshow.com/bigdollarenergy
> it's time.