News
Do You Struggle With Cravings And Persistent Hunger? You Could Be Lacking This Important Nutrient!
This week we have a fantastic guest post from Liz Codrington. Liz works with me as a personal trainer at Melbourne Central, and is also an Advanced Metabolic Typing Practitioner and holistic health coach.

Read time: 4-5 minutes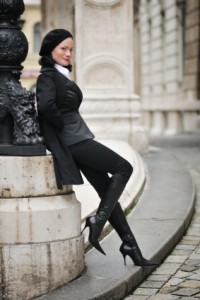 You've heard that saturated fats are "bad" fats that raise your blood cholesterol level increasing your risk of heart disease, right?  But what if I were to shake things up a bit and tell you that these so called bad fats were actually good fats? In fact, not only are they 'good' but they may even be necessary for optimal health! Saturated fats really are your friend rather than your enemy. Am I starting to provide you with a little food for thought?
So What Are Saturated Fats?
Saturated fats are found mainly in animal fats such as red meat, poultry, full-fat dairy products (e.g. butter, cream, full-fat milk and cheese) and tropical oils such as coconut oil.
But let's cut to the chase – why are they good for you?
The Palaeolithic Diet
If we look at it from an evolutionary perspective, humans are hunter-gatherers who eat animal protein and its fat. For millions of years, hunter-gatherers lived off animal meat (including the animal's organs and fat) as their main energy source and consumed edible vegetables, fruits, nuts and seeds depending on the season. Interestingly, during this time, ailments such as heart disease, obesity, diabetes, cancer and autoimmune diseases were non-existent.
In terms of our physiology, the human genome can only evolve around 0.2 per cent every 10,000 years.
It wasn't until the Neolithic Revolution that the shift from nomadic hunting and gathering communities to the farming of plants and animals began, and this was when our diets started to change.  Since the Industrial Revolution, substances such as sugar, salt, colourings, additives, preservatives, pesticides, herbicides etc, have entered the Western diet and the diseases mentioned above have become of serious concern.
Trans Fatty Acids
Saturated fats are digested and metabolised far better than polyunsaturated fats.  But it's polyunsaturated fats such as corn, soy, safflower and sunflower oils that have found prominence in our foods.
However, the fats you really need to be scared of are trans fatty acids (TFAs). These are found in manufactured foods such as popcorn, fast foods, margarine and chips.  They are the result of a process called partial hydrogenation, a process that occurs artificially by bombarding polyunsaturated oils with hydrogen in order to rearrange the fatty acids into TFAs in a bid to create a longer shelf life.
Saturated fats, particularly coconut oil, provide our bodies with a slow burning, longer lasting energy and leave us feeling full and satisfied for longer.  This is in comparison to diets loaded in commercially processed grains and starchy vegetables, which quickly convert into glucose in our blood causing an increase in insulin known as an 'insulin-spike'.
In Eat Fat Lose Fat (Enig and Fallon 2006:7) the authors describe how when we eat saturated fats – particularly coconut oil – we are providing nourishment to every cell in our bodies that  supports optimal function of your nerves, brain, hormones, immune system and metabolism. And if that's not good news enough, Enig and Fallon (2006:7) go on to explain how eating these healthy fats will
'… trigger a powerful mechanism that is key to success in permanent weight loss: satiation. When you eat coconut oil (and other healthy fats like those found in butter, cream, nuts, meats and eggs), your body produces a hormone in the stomach and small intestine that signals that you've eaten enough. When you feel satiated, cravings, and the persistent hunger you experience on most diets, are banished.'
And they describe an added bonus too; namely, that eating these healthy fats will give us more energy and a far more optimistic attitude towards life! So, do you need more reasons to add coconut oil to your next shopping list?
The Catch
Okay, there's always one, isn't there! But trust me, once you start with this lifestyle modification you won't look back.
The catch is these saturated fats must come from organic produce. They must come from certified organic and grass-fed (rather than grain-fed) animals that are free of harmful chemicals such as fertilisers, pesticides, herbicides, and fungicides that are typically found in conventional farming. Because when we eat these meats and dairy from conventional farming, we are ingesting these extremely toxic chemicals.
Dairy
Dairy from an organic source definitely has added health benefits due to its 'healthy' saturated fat content. And wherever possible buy raw dairy, which you can usually find at your local farmer's or organic market. Of course, if you suffer from dairy intolerance then keep away from it!
In The Metabolic Typing Diet, the authors (Wolcott and Fahey 2002) explain that we all have our own unique metabolism and as a result require different diets. Discovering your metabolic type will determine which diet is best for you. For example, you may require a diet high in protein and fat and low in carbohydrate.  Alternatively, you may require a diet high in carbohydrate and low in protein and fat; or perhaps somewhere between the two.
Important!
Although you now understand that saturated fats are 'healthy fats', this does not necessarily mean that everyone can indulge in the same ratios.  Sorry! This is because for someone who is more of a 'carb type', eating lots of cream, cheese, butter and animal fat, will most likely cause weight gain and digestive and/or emotional imbalances.  However, a 'protein type' functions better on higher amounts. It really does come down to learning about your body and listening to it!
So now you know how the French remain relatively trim and have the second lowest incidence of heart disease in the world, even though their diets are rich in butter, cream and cheese!
A note from Kat
Until the end of October, whilst I'm living it up on my holiday, I'll be introducing a series of posts from fellow Personal Trainers, BioSignature coaches, and wellness gurus. These are some of the most inspiring and useful people I know both on and offline, and I trust you'll enjoy what they have to say. I'll still be dropping by once a week with my own post and will be in touch via comments and email, so don't be shy! Get in touch with Liz at liz4betterhealth@gmail.com
DON'T FORGET –
Life is Now. Press Play.
Kat
PS.
My Success Incubator is back for 2023, and intake has JUST kicked off.
This is high level performance coaching for the TRUE 1% within the 1% entrepreneur who is already creating SUCH epic flow, and now?
Ready to blow shit up. TO WHAT IT ALWAYS WAS GONNA BE.
> Full private mentoring / unlimited 1:1
> Curated Success Incubator only video activations + deep dives
> Live mastermind style zooms with my other 'playing all the way big' private clients
> 3 month container
Details,
+ how to apply,
at www.thekatrinaruthshow.com/successincubator
For the woman who is ALREADY the woman,
and knows it's time to go deeper!