Rich Chick Coaching Certification

Rich Chick Coaching Certification Open NOW!
Become a Certified Rich Chick Coach with the Rich Chick Coaching Institute and Build Your Own Thriving Coaching Practice, Helping Others Just Like You to Create Their Dream Business and/or Life As You Also Create the Business, Life, Wealth and Lifestyle You Desire!

For Coaches From All Niches!



Hi gorgeous! It's Kat here and I am SO excited to welcome you to the RICH CHICK Coaching Certification program! I've opened the doors and I know we're going to fill up FAST, so keep on reading to see how I can help you create your own multiple 6- or 7-figure
and beyond
coaching biz, doing what you love!
The Rich Chick Coaching Institute is here! If you believe in dreaming big and working hard to create a business and life entirely on your terms, and you'd love to build a highly profitable and fulfilling business as a Certified Coach helping others to do the same, you won't find a more value-filled, rewarding and high-quality program out there.
The Rich Chick Coaching Certification Program is the premier business coaching qualification in the world for entrepreneurs and coaches who believe we really can have it all and want a systematic and proven framework to do so, as well as to help their clients to do the same.
As a Certified Coach with The Rich Chick Coaching Institute, you will:
Complete an

8-week online home study Coaching Certification

under the tutelage of Internationally Recognised Author, Speaker, Entrepreneur and Coach Katrina Ruth – live support all the way through from Kat!
Work through

8 in-depth Modules

(outlined below) teaching you the

strategy, how-to and application of running a profitable, successful and highly acclaimed coaching business



Learn how to coach others on how they too can create their dream successful business, wealth life and lifestyle (The Rich Chick Coaching Certification is for coaches across all industries!) as you at the same time further your own success in these areas
Learn the secrets to mastering an

abundance mindset and attracting money and success

to yourself and your clients
Receive full outlines for running a variety of coaching sessions and packages on the topics of

internet marketing, online business development and success, productivity and action-taking, dream life creation, and money and profitability
Upon successful completion of the program, be certified and fully accredited internationally as a Rich Chick Certified Coach, and able to use our company name to promote and enhance your current business credibility!
The opportunity to have your business promoted

via The Rich Chick Coaching Institute as a recommended coach and be eligible to receive referred business via our websites
The opportunity to have our help in finding you

initial clients

to work with as part of your certification program, as well as the opportunity to continue coaching those clients for as long as you and they decide!
Receive downloadable tools to track and plan the administrative and financial side of your business
Receive blog and newsletter editorials with a

step-by-step plans you can 'plugin and use' in your business to rapidly build your own email database and maximise profit and growth
Create your Business Funnel and a plan to move potential clients from being 'just another subscriber' to being

paying customers who work their way through your offerings in order to maximise the value they receive and the profit you and your business receive
Learn tools for self-belief, confidence, motivation and accountability so that you understand how to keep yourself on track and avoid procrastination, self-sabotage and fear as you create your dream business – and so that you can help your clients to do the same
Learn how to

effectively prioritise and be a powerhouse of productivity and a 'content creation machine', so that you can become recognised as THE expert and take your industry by storm

whilst building your own multi-6-figure business, and all without having to sell your soul or give up having a life.
Learn tools for maximising your physical and mental energy so that you can be the best you possible for your business as well as yourself
Create an in-depth plan for your ideal business, life and lifestyle,

as well as both a personal and business Mission Statement and learn how to set long-term, yearly, monthly, weekly and daily goals to support making your Mission and your Ideal Life a reality
Receive weekly video, audio and/or written training in keeping with each month's training module and with clearly outlined learning material and action tasks to ensure you are both keeping up with course material and confidently able to apply what you're learning week-by-week so that you can watch your business grow
Craft your own unique coaching offers, and receive full templates and outlines to

create your own ebooks, online programs, membership programs, on and offline workshops and events, 1:1 sessions and group coaching,

so that you can simply 'fill in the gaps' and add your own flavour and know that you are using a proven creation system to maximise speed of completion as well as sales ON completion
Receive complete 'swipe' files for pre-launch, launch and post-launch sales emails, as well as social media promotional templates
Receive step-by-step templates for 3 different sales page outlines that you can use to

best promote your products
Understand what makes a great coach, how to coach for results, and developing the life-long coaching relationship
Learn how to increase your sales conversions using soul-based selling and a proven objections formula
Receive 'swipe files' of a 90-day email auto-responder series you can use to take new subscribers through a journey about you, your business, and your offerings, so that you are increasing your sales and income with every new email subscriber to your community
Receive a full outline of the 5 essential pages your website must have in order to

best position and promote you as the expert of your industry
Receive additional motivational videos or podcasts to support you and help you move smoothly through your own blockages and stumbling points, so that you can remain

positively focused

on completing your coaching modules and building your business
Complete assessments based on each month's training, designed to give you valuable feedback and strategy, the completion of all of which will allow you to graduate as a fully Certified Rich Chick Coach
Build up a

complete Rich Chick Coaches Manual

that you can refer to time and again for everything you need in your successful coaching business
The Rich Chick Coaching Certification Program is the premier Coaching Program for Coaches, Entrepreneurs, Leaders who believe that a successful business and life begins with a belief that anything is possible and a desire to live a life most don't dare dream about.
This is not your 'run of the mill' 'think positive thoughts' program. This is for driven, determined, creative and fast-thinking coaches who want to have the credibility, strategy, how-to and tools to create their own thriving coaching practice centering around helping others to 'press play' and create their own dream business and/or life.
Is The Rich Chick Coaching Certification Program For You?
I've designed The Rich Chick Coaching Institute, and everything it stands for including the Rich Chick Coaching Certification Program, to be the best of its kind in the world. Like anything though, it's not for everyone. Here's how to know if this is right for you and your business, now, and if this is your 'tribe'.
The Rich Chick Coaching Certification Program is for you if you know that you have a powerful message and gift to share, and would like to have a proven system you can use to build and grow your business and bottom line around that message.
The Rich Chick Coaching Certification Program is for you if you believe that you – and your clients – can achieve anything you set your mind to, and you are determined and ready to help others reach their dreams but know that you need support and structure to create a successful online business with coaching products and programs that sell.
The Rich Chick Coaching Certification Program is for you if you are already coaching in some way or form, or planning to do so soon, and you would like to have

added credibility as a Certified Coach.
The Rich Chick Coaching Certification Program is for

you if you have so many ideas

of ways that you could increase your income through your business, but you know that you will achieve your goals and get results faster if you can have access to templates and resources that allow you to simply 'plug your ideas in' and create a rapidly completed stable of information products, ecourses, coaching packages and more.
The Rich Chick Coaching Certification Program is for you if you dream BIG and are willing to work hard to achieve your goals, but find yourself often hesitating through fear or self-doubt and not sure how to break through – as a Rich Chick Coach you will receive tools for yourself and your clients to blast through your success blocks and be someone who doesn't just dream – who DOES.
The Rich Chick Coaching Certification Program is for you if you are

ready to say yes NOW to becoming wildly successful

as a soul-centered and result-based entrepreneur and coach.
What Kind of Coaches, Entrepreneurs, Leaders Become Rich Chick Coaches?
There are a ton of coaching courses and even certifications out there, and even more programs you could join to learn how to make great money online as a soul-based entrepreneur.
Here's what being a Rich Chick Coach really means:
You are a leader among leaders. You're already successful, and used to being the high-achiever who everybody looks to for inspiration and advice. You are a fast-talker, fast-thinker, you get sh*t done … and you don't mind me using that expression on a formal coaching sales page OR in the course material.
You are the kind of woman others look to and marvel at just how damn BUSY and PRODUCTIVE you are, but you love it and wouldn't change a thing, except if that thing were getting even more done and in a more powerful way.
You know that you were born for great things, and you're not going to stop until you get there. You truly believe you will be wildly wealthy beyond the wildest dreams of most people, and you know that as big as you CAN dream for your business and your life it's never going to be big enough.
You want to be THE expert in your industry, and known around the world.
You are willing to work hard, push past your limits, do what most won't to live a life that they can't. You are willing to do all of this because you understand that this is how you will create the freedom and the choice that most never do.
You are wildly passionate about leaving your mark on the world, and you have a burning desire to do so.
You work because you MUST for YOU, not because you have to for money. You love money and plan to make a lot of it, but the point is you'd still work anyway. It's like breathing to you.
At heart, you are a creator.
Arrogant or not, you truly believe you are here to change the world. You find yourself getting so damn emotional, even teary, at the idea of people not living up to their potential. You want to help them all, show them the way.
You get easily frustrated at how slow and inefficient, even boring, other people are. You know you're a harsh critic, but the person you judge the most is of course you.
You expect nothing but the best for yourself, and you plan to get it.
You juggle a LOT of stuff in your personal and business life – at times this overwhelms you and sometimes you even crash and burn, but the truth is you wouldn't change it.
You know that you can be more effective, more productive, that you do need support and leverage in this area.
You know that right now you are nowhere near your income potential and you worry you're leaving a lot of money on the table because you don't know what you don't know about business and profitability.
You know that you're not getting your message out to anywhere near the amount of people you should be. You know you have what it takes to be a best-seller, a world leader, renowned internationally, heck maybe even on Oprah or Tim Ferriss or Fallon!
You are here to be the best.
You are here to fly where others dawdle.
And you are ready to do all of this now.
If you are NOT saying yes to at least 80% of the above stuff, particularly if you're not someone who likes to dream bigger than big and then do what it takes to make that sh*t happen then this is not the coaching program for you and I ask you not to join.
Rich Chick Coaches are fast-thinking, wildly creative, exceptionally driven entrepreneurial leaders who dream big and make sh*t happen NOW.
It doesn't matter what you're doing right now for money or in your life, but if you fit the above mold and you have a burning desire to create incredible business and life success and to help others do the same from a place of mega-productivity, passion, purpose and flow, then congratulations –
You're a Rich Chick Coach.
Rich Chick Coaching Certification Training Outline
There are 8 training modules in your Rich Chick Coaching Certification, and each is designed to layer on the previous. We've touched on much of what is covered in these modules already – the following overview shows you how it all comes together so that by the time you graduate from the Rich Chick Coaching Institute you are not only fully certified as a coach but you can already have a thriving coaching practice allowing you to help your clients all around the world to successfully build their dream business and life as you do the same!
 spacing
MODULE 1: The Foundation of Your Coaching Success
To build a thriving coaching practice you must start with the end in mind. Enthusiasm and 'diving in headfirst' can take you so far, but if you're committed to your long-term success you will need strategy and a plan based on the end goals for yourself and your business. If you want to end up somewhere amazing it's worth taking the time to pre-define what amazing is, and how to get there! In this module we will create the foundation of your coaching success. Some of the work we will cover includes:
Understanding coaching and

what it means to be a great coach

Why YOU want to build a wildly successful coaching practice – finding

your underlying motivation

Creating a plan for your ideal "dream" business and life and how to get there

Coaching strategies

and how to decide what's right for you
What sort of coach you want to be – different coaching models and how to choose what's right for you
Building your coaching practice around your ideal lifestyle not the other way around
Setting goals for this program and for your coaching business
How to choose and define

your perfect client

Coaching communication skills and how to build close trust and rapport with your clients
The distinctions between a world class and 'run of the mill' class, how to become the former and how to charge world-class prices
 spacing
MODULE 2: Crafting Your Business Model
There are numerous business models you can follow a coach, and one of the greatest reasons coaches do not create the business and lifestyle success they desire is because they don't know which approach is best for them, and find themselves repeatedly overwhelmed by all that's possible for them. As a Rich Chick Coach you'll receive clarity around who you are as a successful coach and also how you want your business to grow! The Rich Chick Coaching Certification is one of the only coaching certification programs designed to allow you to craft your dream business model based around your ideal life, rather than tell you how it "has to be". We believe our coaches are fully able to create success on their terms, and we'll show you exactly how!
This module includes:
Analysis of the 2 key business models and how to decide which path you will take
Step-by-step business strategy plan to become a highly-paid advisor

Choosing your modes of delivery

– author/speaker/information product creator/1:1 or group coach – or all  of the above!
Creating your business funnel – you'll work out an exact plan for what sort of products and services you're going to be offering as a coach, how to price them, and where to start when it comes to creating and selling them
Website essentials – learn what you must have on your website in order to stand out as the expert in your industry, and – just as importantly! – what to leave off
Traffic and lead conversion –

create and implement a personalised strategy for growing your online community with quality and targeted clients

who want what you have to offer, so that you can start selling your coaching services and offerings right away
Create your

marketing calendar to meet your desired income

and lifestyle targets, and see your success laid out before you
 spacing
MODULE 3: The Rich Chick Coaching System: Real Results, Real Fast
As a Rich Chick Coach you'll have access to the most in-depth and effective coaching systems in the world, designed to help you achieve real results with your ideal clients, real fast. The Rich Chick system is designed for coaches and clients who want to create their dream business and dream life, and are willing to do the hard work to get there.
Here is what you'll learn in this module:
How to attract your ideal perfect clients using deliberate languaging and wording
Coaching forms and procedures to get the most out of your sessions for yourself and your clients
Pre-coaching questionnaires and

exercises for new clients

Over 30 templated exercises and tools you can use in coaching sessions either 1:1 or group-based, or even incorporate into an online book or program

Fully outlined and templated

coaching plan for a single session
Fully outlined and templated coaching plan for a one month coaching package
Fully outlined and templated coaching plan for a 3-month coaching package
Fully outlined and templated coaching plan for a 6-month coaching package
Fully outlined and templated 'fill in the gaps' plan to

create an ebook

Fully outlined and templated 'fill in the gaps' plan to create an online course

Fully outlined and templated 'fill in the gaps' plan

to create a workshop or event
How to develop your own signature system for your coaching services and results your clients will rave about

How to get raving testimonials

from your clients
How to effectively 'upsell' or 'cross-sell' clients into the next best program or offering for them
spacing
MODULE 4: Packaging Your Message
Systems, tools, step-by-step strategies, templates – these are just some of the incredibly value-packed offerings you'll receive as a Rich Chick Coach. The idea is to make building your coaching business simple and absolutely doable based on a proven approach. But in order for you to stand out and dominate your industry as THE go-to expert, you need to bring YOU to it. Your unique flavour and personality is what people will pay you (well!) for, over and over again. If you think about it, part of the reason that YOU sign up to learn anything is because you relate to the person or persons running it, what they represent but also who they are. Let's face it, you wouldn't even consider Rich Chick Coaching Certification if you didn't like me and what I stand for. It's the same for your clients, and in order to truly catapult your success we need to package and sell YOU.
Here's how we'll do that:
Discover the personality traits and characteristics that make you stand out from the crowd – the good, the bad, the crazy and the downright insane
Decide on what sort of tribe you want to create, and how to do that!
Polarisation:

learn how to be just controversial enough that it's clear to the world and most of all to your ideal clients that they are "your people", or not.

Learn how to do this in an authentic way that builds respect and admiration rather than in an aggressive way that simply scares people off and attracts negative energy
Get crystal clear on what you stand for and also what you don't, including what you will and will not stand for with clients
Start

mapping out your first or next 3 products, services or offerings,

using the templates and plans you've received and made up until now and then bringing 'brand you' to the mix to make them truly unique
Learn how to write truly compelling newsletters, emails and blog posts that your audience will lap up and that will position you and your message in a way that makes people want to invest in working with you
Develop a personalised social media plan to inflict brand you on the world in a big way!
Set dates and deadlines for your offerings, and

learn how to build anticipation so that your community is already ready to buy

before you have anything to offer!
spacing
MODULE 5: Soul-Based Marketing and Sales
It's a fact: if you want to be in business, you gotta be able to market and sell and what's more you need to be doing so repeatedly. But it's not enough to go and learn some canned approach to sales and marketing. People can smell it from a mile off when it's not real. You want your ideal clients to invest in what you have because it is RIGHT for them and because they align themselves with what you have to offer.
In this module we will cover:
Write your mission statement and show the world what you represent
Create a compelling call to action for your clients – a battle cry that speaks directly to the soul of your ideal client and shows them that you GET them inside out
Learn how to

create marketing offers that are irresistible to your ideal client,

and that grow your community fast
Get your message out there faster using proven marketing channels and low-cost advertising strategies
Receive fully templated

sales page swipe files

to base your sales pages on
Receive fully templated sales email swipe files to base your sales emails on
Social media sales plan you can plugin and use right away
Full

launch breakdown

and how to plan your launch for maximum results
Using time, scarcity, bonuses and special offerings to the best effect
The "no sell" selling system that means

you can sell via nearly every email, newsletter, even blog post you put out there,

without people feeling at all like you're selling, and by providing incredible value to make your clients fall in love with you further

Different sales models and methods and how to implement them in your business

– spanning phone sales, webinar or teleseminars, email or blog post based, social media and more
spacing
MODULE 6: Business Management and Productivity (aka "the getting sh*t done module")
We all know that there's no point having all the tools, strategies, systems and support in the world if you're not also able to implement it! And implementation comes down to so much more than just knowing what to do and even how to do it, doesn't it?! If you're not able to effectively prioritise and manage your time based on what YOU want to achieve and what truly matters, then your knowledge is pointless and the truth is that the vast majority of productivity systems out there have their roots in the corporate world – completely different to what it's like being a busy entrepreneur or leader with ideas coming out of their ears and the desire to run a wildly successful coaching practice and create lifestyle success and PROFIT whilst still having a life!
In this module you will learn:
The 5-step productivity process to get what matters MOST done, daily, weekly, monthly and in the 'big picture'
How to set down to the minute tasks based on the long-term vision for your business and life, so that you know you are moving forward on what counts
10-minute process to

get out of overwhelm and back on track

How to take action even when you're not motivated or inspired

What to do when it's all banking up and you are drowning in admin and to-dos

How to set goals and tasks based on your real dream business and life rather than what you think you should be doing
The

vital first hour and how to make the most of it

each and every day
How to work 10x as fast in half the time (for real – getting sh*t done fast is my specialty, and totally teachable
How to outsource, what to outsource, and

where to look for great team members

and VAs
When to

let go

of a project or task
How to become a naturally early riser
Making sure you do what is important to you each and every day, not just for your business but also for your life – your family, your self, for fun and adventure and for everything that truly matters to you
How to

highlight and take immediate action

on the money making tasks in your business as a first priority
 spacing
MODULE  7: Coaching Strategies and Tools to Become "The" Expert in Your Industry
If you want to stand out and become known around the world – or at least around the world within your industry – it's going to take something more than just delivering great coaching results to your immediate community. It's going to take, quite frankly, understanding the fame game and how to work it.
Here's what we'll cover in this module:
How to

separate yourself from the rest

and become known for doing things differently
Why breaking the rules is one of the smartest things you can do IF you're smart about it

Positioning yourself as "the" expert with a book,

and how to publish to Amazon as well as how to write one
Using blogging to go viral
How to be featured on big-name websites, blogs and media outlets

Getting "in" with the leaders

both in and out of your field
How to be an early adopter of new trends for traffic growth and internet marketing
How to come up with concepts, titles and ideas that

spread like wildfire
 spacing
MODULE 8: Success Mindset: Creating the Life You Want NOW and Going Big
The true key to success in any area of life is never about the 'what to do' or even the 'how to do it', but instead it is about mindset and the ability to keep moving forward "even when". As the saying goes – if your head isn't in the right place, nor will the rest of you be. As a Rich Chick Coach you'll be learning strategies proven both scientifically and otherwise to create a mind focused on aligned action.
Here is what we'll cover in this eighth and final module:
The importance of

self-belief and confidence in your dreams,

and how to harness both
Over 30 exercises to change your state and get you back into flow
How to

get clear on your purpose, your passion,

and what your dream life would entail
Pushing past your upper limit success blocks and moving through fear and resistance
How to distinguish between something being out of alignment and you just being scared
Creating

instant energy

from within when you need it
Simple tools to escape overwhelm and get you out of a funk
How to

truly understand you, what drives and motivates you,

and how to tune in to both
Working and living from a place of flow
How to deal with the naysayers

Knowing when to stop and when to go

Creating a mindset of abundance, positivity and success even when things don't feel like they're working

Dealing with stress and anxiety

related to your business dreams and goals
How to create a simple daily routine for a success and wealth mindset
Learn how to

focus your mind

and your energy in a moment

Templates and 'how-tos'

so you can use all of the above with your clients
Rich Chick Coaching Certification Open NOW
Investment is only $8999 $4999 or 3 x $1899!

Extended payment plan now added, get started for just $999!




Why Coach With The Rich Chick Coaching Institute and Katrina Ruth?
The Rich Chick Coaching Certification Program is the premier business coaching qualification in the world for women entrepreneurs and coaches who believe women really can have it all and want a systematic and proven framework to do so, as well as to help their clients to do the same, across all industries.
Our training is based on over 17 years of Katrina Ruth's personal and professional, proven and extensively tested coaching in the health and fitness and business coaching industries. Kat has personally coached over 10,000 clients via group coaching and 1:1 coaching as well as many tens of thousands more through her books and online products and programs. Kat has also directly impacted thousands of coaches throughout Australia and the world via her 1:1 coaching for coaches, events for coaches as well as via curriculum she developed for Fitness First Australia in the mid-2000's, and which is still used to this day as an essential part of the business training received by coaches all around Australia.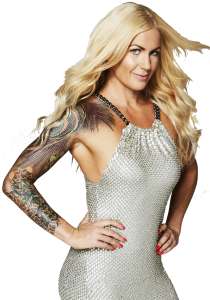 Katrina Ruth is a best-selling author and an internationally renowned speaker, entrepreneur and coach, as well as the founder of The Rich Chick Coaching Institute, Rich Chick Certification Program and over 200 different online products and programs.
Kat built a half million dollar a year business teaching female fat loss, fitness and nutrition before moving 'officially' into her current role as a business and life success coach, working with other equally determined women to help them make their business and life dreams reality. Kat is also a busy Mum to 2 children under 7 and understands what it's like to have big dreams and a burning desire to leave her mark on the world while also enjoying precious time with her family and looking after her own health, sanity and well being.
Kat currently has over 38 active income sources and is an expert at the fast creation and sales of online products, programs and courses as well as 1:1 and group coaching and live events.
Since the early 2000's Kat has been a sought-after speaker and coach to women looking to achieve business success themselves as a coach, writer and/or speaker and Kat has personally one-to-one mentored over 100 coaches to create a successful business both on and offline, as well as the additional thousands of coaches she has impacted through her group work and programs.
Kat has a deep passion to continue to personally impact, inspire, educate and empower women entrepreneurs and coaches who are fast-thinking, creative, driven, and who dream big and are willing to make sh*t happen. Kat herself dreams bigger than big, and plans to develop the Rich Chick Coaching Institute into the world's foremost coaching academy for the "A-type" woman entrepreneur who wants to stand out and make a difference as THE expert in her industry.
As a Rich Chick Coach you will work to develop your business and dream life success and you'll have access to every single tool, technique, system, template and strategy Kat uses to run and further grow her multiple 7-figure business. You will learn up-to-the minute and proven systems to become a truly successful coach in the modern world of internet marketing and to ensure that you stand out as THE expert in your industry and meet as well as exceed your wildest income and lifestyle goals.
Upon graduation you will be certified as a Rich Chick Coach, featured on our coaches resources page with a full profile and links to your services, receive Rich Chick Coaches only special offers and discounts on future Rich Chick Coaching Institute offerings, and have a complete manual for your coaching success. You will, quite simple, be not only dreaming big but actually watching your business and life dreams come to fruition!
I'm a 40-times PLUS Amazon best-selling author, an internationally in-demand speaker, and a private mentor to incredibly successful entrepreneurs, leaders, artists, revolutionaries, celebrities and performers.
I kick the ass of the 1% within the 1%.

I'm also a Mum to 2 amazing kids (Alyssa is 8 and Nathan is 4) and have spent the last few years living permanently location-free and traveling in FINE style all around the world.
I have a multiple 7-figure (on its way to 8-figures!) all online business which has evolved gradually since 2007 when I first started blogging. I always knew I was born to be famous and rich and the truth is I always knew what FOR as well, and what my purpose is, even though it took me a long time to learn how to express it and then longer still to stop sabotaging myself! At one point I was over 100k in debt and nearly went bankrupt, but honestly? I didn't give a fuck because I knew my higher purpose.
I want to help you tap in and act from yours too. It is EVERYTHING.
I cannot (okay will not!) function without AMAZING coffee (this is the one downside of travel, Aussie coffee ROCKS, Italy is not bad also ;)), red wine, my Gold mac and of course wifi.
I pretty much live in my gym gear, and carry my backpack around all day as I like to work from cafes by the beach, in whichever city I'm in, or even on top of a castle in one case! I've also been known to run the odd webinar or two from a toilet (don't ask) and basically I will do what it takes no matter what it takes until it takes to reach MY goals and to also help YOU to step into your fame and wealth as kicking your ass to do that is exactly what I was born to do!
My values are alignment, transparency, a no BS approach to business and life (you won't see me beating around the bush, I'll barrel straight through it!), creativity, and doing what it takes. I live and breathe the philosophy of doing what others won't so you can live like they can't! If you don't wanna hustle we're not going to get along! But I believe in HUSTLE ON PURPOSE and in having it all on your terms and in finding a way to do what you LOVE and (coincidentally!) to get famous and rich for it!
Logistical details of the Rich Chick Coaching Certification Program
Duration: 8 weeks + ongoing support and #RichChickCoach family for life!
Content delivery mode: 100% online home study, with content being made available to you via a secure membership site.
Investment to Become a Certified Rich Chick Coach

As a Rich Chick Certified Coach you'll receive access to over $500,000 worth of private and group coaching knowledge that Kat has paid for, as well as over 15 years of extensive experience building a multiple 7-figure business. You'll also receive comprehensive and lifetime access to all the training you need to grow your own thriving coaching practice and help other women just like you to create their dream business and life.
The value of what you'll learn and receive runs at an absolute minimum of $20,000. This includes the trainings, strategies, tools, templates, resources and systems, and does NOT even account for time with Kat, which is in the tens of thousands of dollars over the 8 weeks!

The cost of the Rich Chick Coaching program has been set at just $8999 $4999 or 3 x monthly payments of just $1899 – extended payment plan starting at just $999 now added also! This is a truly fantastic offer – if (when!) you implement everything you learn there truly is no limit on your possible return on investment. Kat uses these exact strategies in her own business on a daily basis and is as a result doubling her gross income and 10xing her profit on an annual basis. As a Rich Chick Coach you too can create your own 6, 7 or even 8-figure+ coaching practice and beyond, and do so completely on your terms!
If you know that being a Rich Chick Coach is for you then say yes now, and click the button!
Rich Chick Coaching Certification Open NOW!
Investment is only $8999 $4999 or 3 x $1899!
Extended payment plan now added, get started for just $999!

Frequently Asked Questions
What if I don't pass your assessments? How many chances do I get?
You will receive full coaching and all the trainings required to be able to pass the assessments. You have until 60 days after the program end to complete all assessments. You receive 3 chances to pass, however it's expected that you will pass in one chance.
What other assessment is required?
You are also required to complete a minimum of 40 hours of coaching, which can be performed via a mixture of 1:1 (at least 15 hours) as well as group coaching and even the delivery of online programs. You'll be trained on how to do all of these, how to fill them, and even have the chance to be assigned clients via the Rich Chick Coaching Institute.
Why is it such great value when it could be so much more?

I believe in making quality coaching affordable to any driven entrepreneur, coach or leader who has the innate qualities and desire to build a thriving coaching practice – it's my mission to impact the world.
This sounds like it would be a great benefit to me in my online business even if I don't want to be a coach?
Absolutely. Don't get me wrong – it's designed as a coaching certification, however a high percentage of what you'll learn is advanced internet marketing, and how to make money online doing what you love by positioning yourself as "the" expert in your industry. Bear in mind that coaching can take many forms – it doesn't have to mean 1:1 coaching! You might choose to share your message just via information products, or group work for example.
Is this program just for 1:1 coaches?
No, not at all. What you will learn in The Rich Chick Coaching Certification Program will set you up with the framework and tools you need to coach clients via a range of modalities, including 1:1, group work, ebooks and ecourses, workshops, signature programs, events both on and offline, books, and more.
Is this program just for business coaches?
All content is grounded in successful coaching and online business regardless of the industry. Obviously if you are a wellness coach you won't be learning nutrition techniques or anything like that in this program! However you will be learning about how to build a thriving coaching practice and a life-long result-based relationship with your clients while positioning yourself as the expert in YOUR niche.
I'm already doing a coaching program but feel very drawn to this.
Go with your gut. I firmly believe that if something is right for you then you find a way to make it work. The question is – do you want this more than you don't want it?!
Will I receive proof of certification?

Yes! Once graduated you will receive a certificate of certification as well as a logo and banners you may use on your website and in materials.
I have a question or something I'm not sure about.
No problem – please email me at [email protected] anytime with Rich Chick Coaching Certification in the subject, or message me on Facebook x
Rich Chick Coaching Certification Open NOW!
Extended payment plan now added, get started for just $999!