Rich Chick Dream Life Academy

You want to have it all and you know in your heart that it's possible.
You just have no clue HOW to actually get there…
Or where the hell even to start!
In the Rich Chick Dream Life Academy Bootcamp I'll teach you all the practical how-to's and step-by-step action guides that YOU need to get you from where you are now to where you truly want to be – so that YOU can finally press play on YOUR Dream Life.
We're talking 6 weeks to quit the BS, get over your sh* and finally start living the life you damn well know you deserve!
(Isn't it time?!)
Let's face facts: we can all live a life entirely by design. Here's what this means for you: A life in which you…
Overcome fear and never let it stop you

Kick self-doubt in the butt

Get clear on your purpose and live it everyday

Find your passion and zing and do what you love

Create incredible confidence in YOU to become unstoppable
And get organised, strategic and ready to do what you need to do (like, now!) to make those 'one day' hopes and dreams of yours? Your everyday reality.
When are you going to make THIS day your 'one day'?



If YOU are a driven woman and know that there has to be more …

If YOU refuse to accept the idea that life has to be anything short of freaking exceptional …

And if YOU want the push, motivation, inspiration, practical how-to and of course my personal support to get out there and 'press play' on your dream life …

Then you're not here by accident or coincidence! You're here because you're ready for RESULTS!
But I get it. Right now you're far from living your dream life. And creating it? Just seems like one of those things you only see on TV, because in real life nobody ever has the time or money to just go after their dreams and do what they love everyday, right?
WRONG!
You're asking yourself: How do I even know if I've got there? How can I tell?
Well, you can sure as heck tell if you're NOT there, that's for certain!
And the truth is: you're probably not quite there yet. Sometimes you feel like your dreams are so far out of reach that coming up with just a first step is damn near impossible. And the last thing you need is other people to watch you fail.
But guess what? Good news! You CAN create these tangible results and live your personal dream life – regardless of what everybody else is saying. (Plus: I bet you $1000 that the people who judge you have NOT made their own dreams come true. So they have no idea what they're talking about.)
Not to put too fine a point on it, but I'm living proof of the fact that anything is possible! No matter your circumstances. (I'm sitting here in my beach-side full ocean view apartment, where I now work less than 5 hours a day, 5 days a week and make an awesome living doing exactly what I love. In a few months we're hitting the road for 2 years of endless travel.) I'm living my dream life!
But God knows, I sat my butt down and DID THE WORK to get there!

Fact is? My dreams didn't just come true "one sweet day". I actively MADE them my everyday reality.

Let's get real: You know you want life to be MORE than what it is right now. You know that life – YOUR life – has to be about something greater and more meaningful, more soul-satisfying and fulfilling. This can't be all there is, right?
You look at your own life and sure – it could be worse – but it could also be exactly what you want it to be! You just see all the missed opportunities, the missed potential and the wasted time. And it's so damn frustrating! You know it in your heart that you're not quite giving it your all and you SHOULD do something about it.
But you don't know WHAT to do or HOW to do it or where the hell even to start! So you're not taking action.
You know you're holding yourself back from fully achieving the body you want, the business or career you dream of, the depths of intimacy you deserve in your relationships and the freedom-lifestyle you crave… but MOST of all? You know you're holding yourself back from being the kick-ass version of YOU! The one you could be if you took action on it.
You LOVE personal development. You LOVE dreaming big. You have constant visions, ideas, excited jumps of your mind as you think about everything that's possible. Your moods swing high, and they swing low.
Your ideas are great! But the problem is? Absolutely no one (including you) will ever benefit from these ideas if you don't take action on them to make them real. And I created the Rich Chick Dream Life Academy Bootcamp to change that. So that you can and will take action everyday and walk towards your dreams – taking one step at a time.
Let's admit it: Right now, you're stuck. Maybe a little, maybe a lot. You don't know what it's going to take to forge ahead but you know that you're going to have to deal with a LOT of sh*t (mostly your own!) in order to breakthrough and truly live life on your terms.
But it's SO freaking worth it!
Because you know that when all is said and done?
You ARE going to be the woman creating, no LIVING a life that most people would never even dream to be possible.
What if I told you, you could…
feel 100% comfortable in your body and let that beauty shine from the inside out everyday?

enjoy financial freedom and stability

so that money is not always a drain to your life?
use your gifts and talents to create something greater than yourself?
be in control of your life and not feel like sh*t is just happening to you, no matter what you do?
get up every morning, feeling

excited and motivated

to start your day?
make a real difference in the world, knowing that you matter and are doing what you were born for
have the freedom to spend time with your family and taking care of yourself without feeling guilty or being constantly distracted by work?
What if I told you that you can have it all and it's already out there waiting for you? You just need to say yes and press play!
And you know it's time to take that leap of faith!
Get the Home Study Rich Chick Dream Life Academy Bootcamp for 50% off!
Was $2000, Now Only $997


Here's the thing, gorgeous –
YOU were born to live an incredible life. YOU deserve to wake up daily filled with energy, motivation, and the absolute bliss of knowing you are on purpose. Living your passions. Living your dreams, baby!
And you deserve to be able to push past those blocks, those sabotages and limiting beliefs that keep you mired in fear, self-doubt and paralyzing uncertainty. You deserve to feel so damn confident and sure of everything you want. Of how to get it. Of how to deal with any internal or external challenges that try and STOP you from getting it. And of how to live a life you've up until now kept wondering – 'is it just too good to ever be true?'
I'm here to tell you that those one day hopes, dreams, goals and fantasies? They CAN become real for you! Let me show you how.
First of all, I gotta tell you:
Where you are now? I totally feel you. I know what it's like to fight a battle with your own soul, have one part of you throwing up fear and doubt and uncertainty and 'what ifs' and the other part just screaming at you to chase after every opportunity that comes your way.
I know what it's like to dream big – just like you.
Bigger than anybody around you seems to do, or even to consider! I know what it's like to wonder where this fire inside of you came from but to know – just know – that it's there for a reason. And that you CAN create your dream life, that you're damn well GOING TO!
I know what it's like to feel as though nobody GETS you and your visions for what's possible. To wonder if you ARE too crazy of a dreamer and if you shouldn't just make the best of what you have. And then ultimately to decide that NO, you will NOT settle, you cannot settle and you are absolutely going to make your vision for success come to life — starting right now!
The Rich Chick Dream Life Academy Online Bootcamp is about immersing yourself into who YOU are and who you long to be.
In 6 weeks we're taking the reigns off and go NUTS at turning your 'one day' dreams and fantasies into your everyday reality. But it's about more than just dreaming. It's about strategy. A step-by-step plan. Dealing with what needs to be dealt with and taking massive action. And most of all – it's about creating big-ass change and big-ass results for you!
If you believe that anything is possible …
If you KNOW you're not fulfilling your potential or living a life of purpose, passion and flow and you also know that you COULD do that? You just don't know how …
If you dream bigger than just about anybody around you and often feel as though your ideas are crazy and fantastical …
If you seem to fall into a pattern of self-sabotage and giving in to fear and doubt every-time you're on the verge of something massive but yet you still refuse to quit …
If you FEEL like you ARE on the verge of something massive, something truly incredible, something that would probably be better than even your wildest fantasies but yet you just can't seem to work out the next step …
If you are any or all of those things, then I gotta tell you –
The Rich Chick Dream Life Academy Bootcamp is EXACTLY what you need!
Get the Home Study Rich Chick Dream Life Academy Bootcamp Now and save 50%!
Was $2000, Now Only $997


So what is the Rich Chick Dream Life Academy Bootcamp, really?
This is a 6-week online, full immersion transformation program designed to do 3 very specific and highly important things:
Help you get crystal clear on what you want and what your dream life looks like. What your purpose is and how to live with passion! We're talking the business or career, the body, relationships, fun and adventure, the lifestyle, the crazy fantasies you don't quite dare to speak aloud – all of it.
Give you the butt-kick, tools, strategies and support you need to quit the BS and finally make stuff happen. This is achieving dreams — not just dreaming 'em!
Guide, teach and enable you to create and then carry out a strategic plan for your personal success. So you can start living the life you damn well know you deserve.
Oh, and did I mention?
This is going to be the single most powerful and important investment you ever make into your personal development. Cross my heart and hope to die.
I honestly believe, no I KNOW that if you work through this program and implement even HALF of it you're going to be BLOWN AWAY by your results. And you'll start to live a life you barely even dared to dream of… and that most people would never even TRY to dream of.
In The Rich Chick Dream Life Academy Bootcamp we dive DEEP into creating your dream body, from the inside out, finding your purpose and passion, building your dream business and your kick-ass lifestyle, creating a mindset and reality of abundance and uncovering the truth about YOU and what you need to truly be happy, whole and aligned.
In this 6 week program you'll revolutionise who you are and how you live. So that you can finally wake up each day and know you are living your dream life and are on track to creating everything your heart desires. (And then some!)
It's time to stop dreaming about your dreams. And start LIVING them!
I'm totally serious, beautiful! Your dream life – every damn part of it – really is possible, and you can start creating it now when you join The Rich Chick Dream Life Academy Bootcamp!
Let's take a look at how it works –
You'll receive short, snappy video overviews of each module we do (keep reading for the modules!) …
Gorgeous workbooks to guide you through …
Transformation and journalling worksheets …
Get sh*t done strategy sheets and exercises
Bonus podcasts for on the go ..
Lifetime access to all content (yeah baby!)
And access to 6 previously recorded coaching calls covering the ins and outs of your questions on each module!

Quite simply, it's going to kick ass!
But let's talk about what all this really means for YOU!

You will uncover your purpose and true calling.
We'll get you in alignment, following the right path, and finally living the life you are meant to live! (Psst … I'll also teach you how to redefine your purpose as it evolves!)
You will create a life full of passion!
So that you're filled with the kind of love for your life that every morning you literally want to project yourself out of bed and jump into your day. (Yep … you're gonna be one of those people! So you better get used to it!)
You'll set and achieve goals that make your heart sing and you'll craft a strategic plan for their creation.
Everyone can live their dream life but few do. This has nothing to do with know-how or potential and everything to do with having and actually following a plan for your success. We work together to create a strategic plan that feels awesome for you and that allows you to take consistent and transformational action to achieve your dreams.
You're going to see results and changes within a matter of days and weeks rather than months or years (if you're lucky!) and I'm talking about results and changes on your big dreams not just on the occasional small thing
You'll be organised and mega-productive!
We'll get you feeling GREAT about how your day plays out, no matter how busy you are — so that you can actually implement the awesome stuff I teach you to help you reach your dreams.
I'll be sharing my personal productivity processes with you – all of 'em. The truth is that NO. It's not easy to create an exceptional life, not if you try to jam it in to the cracks and crevices of your already busy life. If you want to live differently to others you need to be seriously in control of your time and you need to know how to create time. I'm going to show you how!
You'll be super-charged with oodles of confidence and self-belief.
I am going to get you so full of yourself! Ha! 🙂 in a good way.
Seriously though – the #1 thing that women tell me holds them back from living their dream life is confidence and self-belief. Did you know this can be taught? And you can learn it? And you can create those feelings even from where you are now, even before you do or 'achieve' anything? In fact you have to in order to achieve your goals!
You'll eliminate fear and self-doubt and blast past your success-blocks!
I said before that the #1 thing that stops women living their dream life is confidence and self-belief.
Do you know what the flipside of that is, and where a lack of it stems from? It's from fear, gorgeous. From self-doubt. From not being able to believe in your ability or right to live your dream life. I am here to tell you that all of that is BULLSHIT. But it's very real and scary bullshit. Which is why I'm going to teach you how exactly you can overcome it. Kick it to the curb. And blast past it to create the sort of success you've been craving for so long.
You'll be aligned to success and to living your life on your terms!
The truth is that winning, success, living your dreams, being exceptional – all of that begins (and ends) in your mind. Make up your mind that you've won, that your goal is as good as yours and it is.
But it can be so easy to lose track of that, or not let yourself really believe it.
The greatest thing I'm going to teach you and empower you with during The Rich Chick Dream Life Academy Online Bootcamp is the knowledge of what you need to do physically but also emotionally, mentally and even spiritually in order to succeed at your dreams.
There is no reason why you shouldn't be able to live life exactly the way you want to, why you shouldn't be able to have the business, the body, the life, the lifestyle, yes ALL OF IT. And there is no reason at all why you shouldn't start making that sh*t happen NOW!
So what are you waiting for gorgeous?
Stop procrastinating your own happiness and join The Dream Life Academy NOW. You can thank yourself later!
Get the Home Study Rich Chick Dream Life Academy Bootcamp Now!


The 6 Rich Chick Dream Life Modules – 6 Steps to Loving Life and You!

Module 1 – Create Your Dream Body
When you let your health slip? Not only do you start to feel crappy about how you look and feel, but it impacts your ability to believe in yourself and get things done as well! I want to show you how simple but powerful it can be to take charge of how you look and feel both inside and out — and in The Dream Life Academy Bootcamp that's exactly what we're going to do!
Here's what you'll learn in Module 1 – Create Your Dream Body
The Must-Have Mindset Of Shaping Up For Life. I'll teach you how to 'flick the switch' internally, so that you never again have to struggle or wait for for motivation; and never again have to start another diet!
My Powerful "Replace-Don't-Erase" Technique So That You Won't Need Comfort Food Anymore. Learn how to replace your comfort foods and sabotaging habits with smart indulgences and behaviours – deprivation and sacrifice has NO place in creating the body of your dreams! We will be dealing with emotional attachments to food and eating as well, something I will cover in detail and help you to break free of for life.
The Truth About Your Carb, Fat and Protein Needs. Learn how to vary the way you eat and avoid dietary disaster by shocking your body. This is also the perfect recipe for avoiding nutrition boredom and covers the best ways to time treat foods so that they give you a metabolic advantage!
How My Hassle Free Weekly Menu Plan System Will Make You Follow Through. No more getting stuck for healthy food at home on the go, and definitely no fear of spending hours in the kitchen just to eat well. I don't and nor should you! We'll create peace of mind and a smart routine to guarantee you results as well as maximum enjoyment.
The Secret Of Staying On Track For Life. I'll teach you the secrets of creating a lifestyle of great eating habits. This is about easy maintenance, staying on track, and about being practical, i.e. knowing how to quickly get back on track and back in shape if life happens!
You will also get my 'dream body' resources to get the maximum of results!
Meal Plans

Basic Daily Workout to use plus Bonus Metabolic Blast Worksheet

Shopping List Template

Body of My Dreams Transformation Worksheet

Overcome Binge and Emotional Eating Transformation Worksheet

Replace Don't Erase Habits Worksheet
Using my body and health systems I have helped clients to lose anywhere from 2 or 3 extra kg to in excess of over 25kg, and this is all without giving up your favourite foods or having to become a gym nazi! Now I'd love to help you create YOUR dream body — from the inside out!
Module 2 – Find Your Burning Purpose And Passion For Life
Whether it's by accident or design, you are on track right now toward a certain destination.
You want to know what your future will be, where you'll be 3 months or 6 months or a year from now?
Just look at the past 30-90 days. It's an excellent predictor. Seriously, look back at the past few months right now and then ask yourself –
"Am I headed to the place I want to go?"
You're going to find all the answers to your questions in Module 2!
Here's what You'll learn in Module 2 – Find Your Purpose and Passion
The Secret Truth About Finding Your Purpose. The truth is that you were born for more than one purpose, and it will change over time. But how do you know where to start? How do you know what is right for you NOW and more importantly, how do you start to live it? I will show you exactly what to do in this Module.
How To Get Clear On Living Your Passionate Life. When you're actively following your dreams, you get to include in your life all of the things that you most want to be, do, and have. We're going to get clear on what those things ARE and we're going to get clear on how to make them happen, stat!
How To Make Each Day Of Your Life A '10′. Every single day is a day that counts, every single moment is one that can be part of your dream. The key is to learn how to be on track with living your dream each day. I'm passionate about you getting to live with purpose and true passion, and I'm going to help you make sure that those things actually happen!
My Life-Saving Course Correction Strategy. Sometimes, life happens. Things come up. You get distracted, or lose focus or confidence. With the right support and some simple daily strategies you can keep your life pointing in the right direction. In this Module I share with you exactly how I get myself back on track when I find myself a little derailed. Derailment is normal, and it will happen – just don't let it become your reality.
How To Craft Your Automatic Joyful Life Plan. Learn how to make everything you learn in The Dream Life Academy Bootcamp work for you, for life. Learn exactly how to just 'be' that woman living her dream, and how to automatically make every day count
You'll also get my Purpose and Passion resources to get the maximum of results!
My 20-Minute Find your Purpose Exercise

Find Your Dreams Strategy Sheet and Podcast

Goals That Work Cheat Sheet – a template you can use to set inspiring goals that actually work, including affirmations and how to frame your goals for success

Your Be, Do, Have Transformation Worksheet

Find Your Values Transformation Worksheet

Find Your Why Transformation Worksheet
I'm living my purpose and everyday of my life is filled with fiery passion. I've helped hundreds of women to walk away from so-called success and start taking life by the horns so that each and every day is one of purpose, passion and flow! And now I want to help YOU!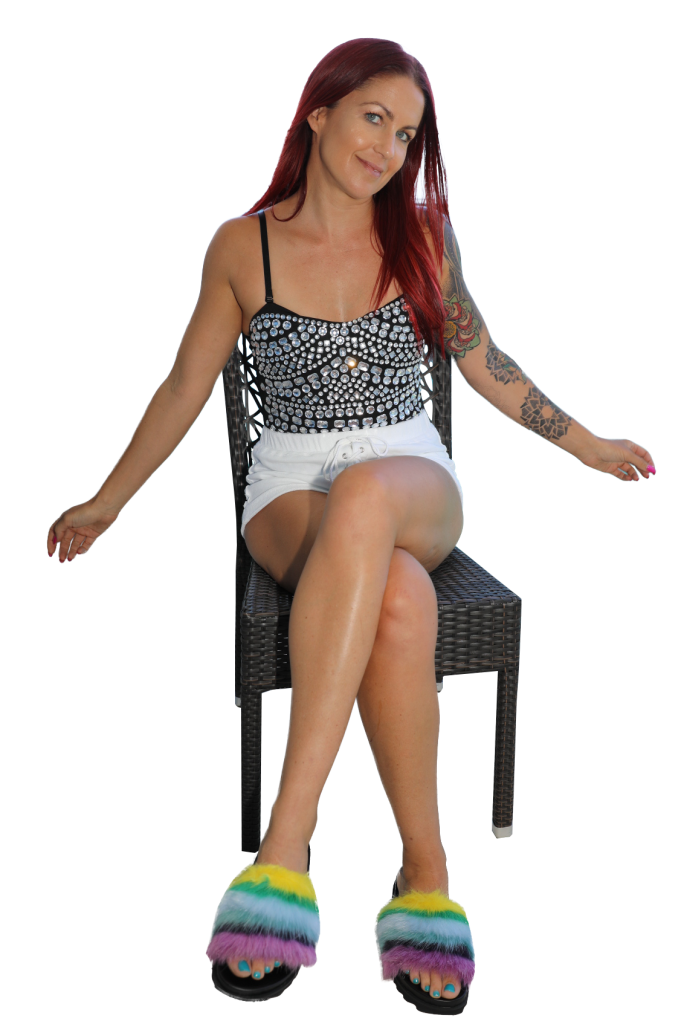 Module 3 – Craft Your Dream Business
How would you feel about making a full-time (and then some!) living, doing what you love and without having to work 40+ hours a week?
Over the past 7 years I've created my dream business, where I make high 5-figures a month, doing what I love, and with less than 20 hours each week input. In The Rich Chick Dream Life Academy Bootcamp I'm going to teach you the exact principles and strategies I've used to create my dream business so that you can create the same success in your life!
Here's what You'll learn in Module 3 – Craft Your Dream Business!
My Ultimate Business Brainstorm. I'll teach you the process to go through to match your passions and talents with creating a business that makes a difference AND makes money. Not sure what your passions or talents are? I'll show you exactly how to figure 'em out. I spent 3 years not making money in my biz so that you can learn from my mistakes and never have to do that – and one of the biggest mistakes I made was not getting clear on how I really want my business to look.
How To Create Your Passion Based Product or Service. I'll take you by the hand and show you how to create something that works, that is fun for you, and that helps your new customers. And how to do it fast! You seriously don't have to spend months in planning to get a business started. You just have to start! And then fine-tune along the way.
Why Authentic Marketing Is The Key To Your Success. Learn how to get the word on what you do out there effectively, and without ever having to resort to sleazy marketing tactics. Learn how to truly make a connection with your customers or readers, how to build relationships that last and will help your business to grow like a rolling ball gathering speed, faster each week.
How To Create A Business Mindset That Sets You Up For Success. I'll work with you to create a mindset for consistent action and daily success, where you believe in your abilities to have your dream biz and are therefore motivated to do the work to create it!
You'll also get my Dream Biz resources to get the maximum of results!
Business Brainstorming Strategy Worksheet

I Am Successful in Business Transformation Worksheet

Get Ravings Fans for Your Biz Strategy Worksheet

Product Brainstorm Strategy Worksheet

Template for doing a 'Shout Out' About Your Awesome New Product

101 simple ways to market yourself authentically online

Template for your 3 month business plan
I've helped clients to get clear on what their dream business or career would really look like and have the courage to start making it happen. My clients have achieved results as high as in excess of 3k a day income using my strategies! Now it's your time to step up and say YES to creating your dream business, doing what you love – and when you join The Rich Chick Dream Life Academy Bootcamp that's exactly what will happen!
Module 4 – Release Your Incredible Wealth And Lifelong Prosperity
I don't think I've ever met a successful woman who hasn't had to overcome limiting beliefs and blockages around money. If you truly want to create financial freedom and real WEALTH then knowing how to make money is not enough, and nor is having a budget or following practical steps to prosperity. Of course those things are important! But understanding the metaphysical world and age-old laws to do with abundance is critical.
Here's what you'll learn in Module 4 – Money and Wealth
Why You Might Be Repelling Money And How To Attract It Instead. Where's your money compass pointing right now? Either you are attracting wealth to you, or you're repelling it. The latter can happen despite having an impressive amount of money flowing IN. If you find you're battling repeatedly to stay afloat and for every step forward you take financially you seem to get pulled back down, it's probably because your money compass is pointing in the wrong direction. Let's fix that!
The Metaphysical Steps That Lead To Your Life-Long Wealth. I'll show you how you can follow a simple process to create a healthy and happy relationship with money. One that will last your entire life.
Why Daily Wealth Building Habits Are A Must If You Want To Make More Money. There are simple activities you can do daily that take no more than 5-10 minutes and will have a direct impact on both your income and your beliefs and feelings around wealth. Implement these as part of your daily routine and watch your money mindset change – for the better!
How To Quit Self-Sabotage And Break Through Your Income Plateaus. We'll look at some of the common acts of sabotage and 'upper limiting' that you personally seem to fall back into time and time again, and implement a strategy for dealing with them so that you stop halting the flow of wealth!
You'll also get my Wealth and Prosperity resources to get the maximum of results:
Money Affirmations Desktop Poster

Mastering the Abundance Mindset 3-Part Audio Series including:

7 Steps to Building a Healthy, Happy Relationship with Money

Daily Money Success Builder

Quit Sabotaging Your Wealth Potential and Create True Abundance Podcast!
I've escaped years of 'binge' spending and a deep-set scarcity mentality and been able to start truly believing in – and creating – lasting wealth, and I'd love to help you too! Decide now that your future money relationship is one of joy and ease – when you join The Dream Life Academy Bootcamp I'll show you exactly how you can make that happen for you!
Module 5 – Craft A Kick-Ass Lifestyle, Completely On Your Terms
Did you know?
You are NOT supposed to slave away and 'sell your soul' in order to live your dreams! Sure … that's one way to do it, and possibly the '4-hour workweek' is a step too unattainable right now, but there has to be a happy balance. I'm sure when you think about your 'perfect day' it doesn't involve round the clock obsession with work and all that you 'should be doing', nor does it involve never getting to STOP or finding yourself regretting how little engaged time you've spent with your partner or kids. It's time to stop the madness, get organised around your values and what truly matters, and create a lifestyle and schedule that kicks BUTT!
Here's what you'll learn in Module 5 – Craft Your Kick-Ass Lifestyle!
Hot To Get Organised And Escape Overwhelm. The best part of living the dream? No more battling the never-ending lists and shoulds of a much-too full life. I'll teach you how to slice through the madness and highlight what YOU need to be doing to make each day of your life work for you and to move forward on your goals without going insane.
My First-Things-First Prioritizing System. Living your dream life is about constant re-assessment and the willingness to let go of things that aren't working for you. Learn how to make sure that first things get done first even when life does get crazy, so you never again have to look back and wonder where the day or week went without you getting anything important done.
How To Keep Your Sanity While Being Highly Productive. We'll put together a tailored strategy for you that allows you to fit in everything that matters to you and still have time left to breathe and check Facebook.
Why Creating Time For Yourself Is Absolutely Non-Negotiable In Order To Create Your Dream Life. I'll teach you the exact strategies I've used to CREATE time, so that I could go from working over 60 hours a week online to doubling and then tripling my income working 4-5 hours a day, 4-5 days a week, and having plenty of space left over for kids, my husband, my gym obsession, and myself! It's your time to live the lifeSTYLE you love!
You'll also get my Kick-Ass Lifestyle resources to get the maximum of results:
Kat's Productivity Toolkit

Kill Overwhelm Transformation Worksheet

Perfect Life Transformation Worksheet

(re) Start Your Life Right Transformation Worksheet
I've helped clients who are juggling kids (as many as 4), a current job, a partner who is barely home, setting up a new business, implementing a new training plan, and saving for a special holiday to fit it all in and STILL find a way to have daily 'me' time where they get to do whatever the hell they like. My speciality is not that I help you 'jam everything in', it's that I will show you how to delete everything that you often don't realise is consuming you so that there is more than enough time for what matters and you get to enjoy life and the way you're living it. This module is perfectly complemented by our Body and Health module which will rev up your energy and motivation! Say YES to creating your kick-ass lifestyle by joining The Rich Chick Dream Life Academy Bootcamp today!
Module 6 – Become Your Very Best Self
Tell me what normally happens when you write a list of your 'have-tos' for the day?
I bet if you're anything like the typical driven women you write a big old list covering all of your business, family, personal errands and must-dos as well as perhaps bills to be paid. How often would you add in something like 'have a massage', or 'meditate in the park', or 'sit and do nothing'? How often would you allow gaps in your day to just tune in to who you are, what you truly want from life, and to deal with your 'stuff' such as your fears, uncertainties and constant worry of not achieving what you desire?
Huh, right?
You are SO used to taking care of everything that must be taken care of, except for the person who matters most – you! The truth is that you MUST take time to discover and nurture your true self, or not only will life simply not be as fun as it should be, but you'll also find yourself constantly held back by the same old patterns and blockages. This module is all about tuning in to YOU – into your deepest desires but also, yes, into your fears and doubts. It's time to release what is holding you back and live a life that revolves around you getting to be you!
Here's what you'll learn in this Module 6 – Become Your Very Best Self!
How To Bring Back Fun and Adventure Into Your Life. Life is supposed to be a FUN journey gorgeous, not a drudgery! Do you know how much easier it is to get great results in every area of your life when you're actively taking time to play and just be happy? We're going to set a plan to bring back the joy and have you falling back in love with your life and with who you get to be!
Why Challenging Your Spirit Puts You On The Right Track. So many women never take the time to truly face up to what they want out of life. Not just the big things, but the little things as well. It is OK for you to want more for yourself. It is OK for you to have your standards for yourself and to want to uphold them. It is MORE than ok for you to chase after your biggest and most scary dreams and in fact it's critical that you do so. I'm going to show you how you can challenge your spirit to chase after the life you truly desire and create fulfilment and total certainty that how you are living? Is right for you!
My Most Practicable Tools To Release Fear and Self-Doubt. Success blocks. We all have them! Those limits you place on yourself? You know they're just in your head, don't you? How about procrastination, perfectionism, self sabotage? All of it is absolutely destructible, you don't have to give in to this stuff anymore and see year after year pass by in which you've failed to take action on who you really want to be and how you truly long to live. We're going to implement specific tools to help you overcome your mental and emotional 'success blocks' once and for all!
Why Finding Alignment Is The Foundation Of Being Your Best Self. When you're in alignment, life feels good. Right. Not just fulfilling but also playful, and just – light. You feel expanded, and sure of yourself and you find yourself super-charged with motivation, self-confidence, and self-belief. You feel – no, know – that anything is possible and as a matter of fact it IS! So powerful is your ability to create your dreams when you are on track with who you are supposed to be. Being in alignment takes practice, and it takes tuning in. We're going to be doing both, in spades!
You'll also get my Be Your Gorgeous Self resources to get the maximum of results:
Self Worth Affirmations Desktop Poster

Your Stress and Anxiety Stop Plan

Self-Belief Transformation Worksheet

Love Yourself Desktop Poster

Release Fears and Blockages Transformation Sheet

Rock Your Life Desktop Poster Affirmations
I've spent years working on my Very Best Self and it's not a process you just finish one day and then never look back to. It's something that you have to remind yourself of — every single day of your life. I've helped countless women release fear and self-doubt, get out of their own way and finally live a life in alignment and full of fun and adventure! Now I want YOU to have that too! Join the Rich Chick Dream Life Academy Bootcamp today and stop being just half as great, wonderful and happy as you could be.
Get the Home Study Rich Chick Dream Life Academy Bootcamp Now and save 50%!
Was $2000, Now Only $997


How to know if this is really for you …
This program really is as awesome as it looks. And yep we will be covering a LOT! But if you're up for it, and you're ready to do the work both inside and out I know we can create incredible change in a short period of time. It's time to step up and live the life you truly desire, and to do so in more ways than just one. That's what 'living the dream' is all about, and it is absolutely your RIGHT to have that gorgeous!
You want to live a life filled with passion, to know that you are 'on purpose' and that every morning when you wake up you feel that calm, quiet, but damn excited voice saying 'yes – this is right'.
I'm going to show you how you can have that. I'm going to work with you to get clear on what it would take to feel passionately motivated about the life you get to live. To KNOW that you are living your soul's purpose. To spend every moment of every day (even the crappy ones!) certain in the knowledge that right now? You're creating your dream reality. The business. The life. The lifestyle. The works. All of it and any of it – whatever it is you dream or don't even yet dream of, we're going to make it happen.
You want to be organised! Productive! And feel that you're spending your time in the best possible way.
I totally hear you. My God have I done a lot of stupid stuff in my quest to be superwoman and get it all done. I've also sacrificed things that no woman should sacrifice. Precious moments with my kids that I haven't let myself enjoy, because I'm distracted by work guilt comes to mind. But so does proper downtime for ME.
I spent years never feeling as though I could relax, feeling like there was just too much to do and if I wanted to get ahead I simply had to do it, no matter the expense to my relationships, my personal life, my sanity! I don't do that anymore. You shouldn't have to do it. And you won't. I'm going to help you create a strategic plan for your month, week and day, so that you know what you're working towards, are certain it 'counts', and you have a productivity process that works for you. Meaning shit gets done and you don't violate your boundaries around your kids, your job as it is, your partner, your social life, or your self! Oh yeah – and we WILL be setting some boundaries!
Nobody's dream life involves 24/7 DOING so that's not what YOU will be doing when you work with me! Can you imagine how blissful it will feel to get everything important done and still have time left over each day. Time where you can actually decide in the moment what you feel like doing?! It's pretty awesome, let me tell you! And I'm so excited to share how I've made it work for you and how you too can enjoy that 'ahhhhhh' moment every day!
You want to feel confident! Empowered! Certain in the knowledge that whatever your heart desires you will damn well achieve – and then some.
You want to have the balls to get out there, grab life by the scruff of it's neck and tell it what for! You want to grab yourself by the scruff of the neck and tell YOU what for! You want to walk out your door every morning of every day with your head held high and a sense of being absolutely charged with possibility. To know that you not only CAN achieve your dreams and goals but that you damn well will and ain't nothing and nobody gonna get in your way; least of all you! The awesome news is that it IS possible for you to be turbo-charged with confidence. I'm going to show you how you can become a woman on an unstoppable mission – a mission of living your best life NOW. This is happening beautiful!
You want to kick self-doubt to the curb once and for all. To hell with it, and don't never come back!
Its ugly friends fear, uncertainty, and overwhelm can head out the door too! No more are you willing to let yourself be held back by anything that rises up within you and tells you you can't. No more will you allow other people or the 'rules of life' to dictate how you spend YOUR life. And (this is the big one and I know 'cause it has totally been MY pattern) no more are you going to tell yourself you can't do it on your terms. You are ready to make shit HAPPEN! You are going to just love the work we do on clearing your blocks to success. We are going to deal with this stuff with fire and brimstone, if need be! Your dreams are there to fly and we're going to see that happen!
You want a plan! A strategy! A toolbox you can use again and again as you continually go to that next level and create the life of your dreams. You want to know exactly what you should do and exactly how to do it so that you get incredible results you can feel and see!
I'm living my dream life every single day! And I've taught hundreds of women how to do the same.
From accountant to yoga on the beach …



A friend of mine, Jo, was an accountant in Melbourne a few years back. One day over coffee she announced to me that she wanted to open her own yoga studio on the beach in Perth. I didn't hear from her for a few months and when I did, she was in Perth. With a yoga studio. Not an accounting client in sight. Beach-Yoga3
50k to 500k – in 2 years!
A new friend who I've just connected with through one of my online masterminds, was a school teacher making 50k a year 2 years ago. Now she makes over half a million dollars a year teaching people about crystal healing, and the science and fun of crystals. She makes videos. And writes stuff. And has an academy. Just talking about what she loves; sharing her passion. 5. Hundred. Thousand. Dollars. A year. money
Over 20kg. Gone; poof!
One of my clients, Kelly, who now also does some work for me as part of my team, came to me to lose weight. She had about 25kg of it to lose. She struggled to implement what I asked her to do. Her progress was slow. And then one day she came in visibly at least 10kg lighter. The next time she came in she was smaller again. It was like the incredibly shrinking woman, she just kept getting smaller right in front of my eyes. To the point where I ran down from my at the time office on one occasion to meet her, and walked straight past her looking for her.
Get the Home Study Rich Chick Dream Life Academy Bootcamp Now and save 50%!
Was $2000, Now Only $997


Woman are doing it everywhere. All around you. Creating their dreams!
When is it going to be YOUR time?!
I could literally share the stories of several hundred women I know personally who have jumped off a ledge and made their dream life happen. Some of them I was honoured to be able to impact and play a part in their dreams, as I've shared in the testimonials on this page. Many of them are women I've met either on or offline. All of them are real women, just like you, who were scared, overwhelmed, unsure, wondered if they had what it takes. And damn well made it happen anyway.
The Rich Chick Dream Life Academy Bootcamp?
The entire thing is a system. It's a 6-week system of proven and step-by-step strategy in which I'll take you by the hand and show you exactly what you need to do and exactly how to do it. I don't know what your dream or dreams are right now and possibly nor do you. It doesn't matter. We're going to achieve them anyway. We're going to start at the start and we're going to keep. on. keeping. on. Until we get there. Until you get there. Believe it baby 'cause once you start implementing this stuff? There's no looking back and that is a GOOD thing!
You want to believe in yourself. For real and for good.
You want to not just surface acknowledge that you can be more than this, that life can be more than this but you want to implant that knowledge into every cell of your body, to the point where it is literally impossible for you NOT to succeed. Succeed at what? Anything. Everything! You want to commit. You want to DO something. You want to take what I teach you on dream life creation and strategy and organisation and passion and purpose and quitting the BS and making shit happen and you want to get out there and do it now because you know that you can and therefore how can you not? And that, my lovely, is the greatest gift I know I'll impart to you with this bootcamp. YES! I will give you strategy. YES! I will give you all the tools and resources and support that you need. YES! I will hold your hand and kick your butt so that you implement it and deal with your blockages along the way. But YES! Most of all. I will teach you to believe in the wondrous and unstoppable force that is you.

What are you waiting for beautiful? Press play on your dream life now!
The Rich Chick Dream Life Academy Bootcamp is like anything – it's not for everybody.
Let's look at how to know if this really is for you. If it resonates, awesome. I know you're going to love being a part of it. And if not, that's fine too. I think that everything I've written up until now probably tells you that in large part, but maybe you need to hear what other people have to say about working with me:
Want to know more about me and my story?
I work with women who dream big and are ready to make sh*t HAPPEN in business and in life!
I spent over a decade chasing success as a personal trainer and nutrition coach and made my mark online via my successful female fat loss blog Woman Incredible (www.womanincredible.com) and the accompanying 'Look Great Naked Bikini Body Bootcamp'.
My love of writing, consistent blogging efforts since 2007, and ability to help women understand what they really want from life meant she was able to grow her community to over 25k readers by 2011, all of whom came to me for advice on changing their body and in some way their life. It was around this time I realised that her own dream was about so much more than just helping women get in shape. It was about helping women to get to the heart of WHY they want to look a certain way, why they feel it is important and what it is they're really looking for.
Such as pride.
Self-confidence.
Freedom.
And self-belief. Working with other women to help them get clear on their 'why' forced me to get clear on my why, and in 2013 I put Woman Incredible on the back-burner and launched my business and personal blog at www.katloterzo.com.
I know have my fingers in many pies, and am building my 'empire of women who dream big and make sh*t happen' via my Rich Chick Coaching Institute, of which this program is part of.
I have helped clients to get in amazing shape, create their dream business and make money online, discover their soul's purpose and live each day with passion, make space for their dreams, master the money mindset, create a lifestyle they love and chase their dreams and adventures all around the world … it spans a lot of areas, but what it really comes down to is this –

I want to help you live a life you love. Wholeheartedly. And that's exactly what we'll do when you become a Rich Chick Dream Life Academy Bootcamp gal!
Because here's the truth –

I spent years – definitely the best of my twenties and early thirties (I'm 34 now) – trying to figure out how to live my dream life. I always knew it was possible. I was the girl who read Tony Robbins, Zig Ziglar, and Brian Tracy books from 14 or 15 years of age; maybe earlier. I had my own self-started and funded various business 'enterprises' from the age of 4, (yep, I sold citrus fruits and home-drawn pictures door to door, using my 2yo brother as cuteness bait!) and I was naturally drawn to inspiring not only myself but my friends and family with ways they could improve their lives.
It felt like I was born with this awareness that anything was possible and that the life of a successful and abundant entrepreneur who got to follow her dreams every day could be mine. I just took a helluva long way round in getting there!
Believe me, I tried to do it the fast way! And I guess by many people's accounts I always was doing well. I successfully climbed the management ladder in personal training for Fitness First, I ran a very successful personal training business for well over a decade, I had passive income coming in from apprentices, I was reasonably in shape most of the time, and I was even married and living in a great apartment with all the right trimmings by the age of 25. I was definitely living the dream! Only problem was –
It was somebody else's dream.
And for every comment I got about being a superwoman I felt like I had to fight off impending meltdown as I questioned what I was doing or wondered if it would ever get easier.
Big. Horrible. Mess.
On the body side of things I spent over a decade yoyo-ing up and down with my weight while battling binge and emotional eating – all the while trying to present a healthy and happy image as a trainer. I look back now and see how closely connected my relationship with food was to the fact that I was so out of alignment with what I really wanted to do; was born to do. It seems so obvious now, but at the time – even though I knew deep down that this wasn't right – I really didn't know what I did want. That early and fairly glamorous marriage? It ended at 26 in a very messy and publicly humiliating divorce. It didn't get much better when to the horror of my family and friends I jumped straight into another serious relationship. They didn't want to know about him and I didn't want to know about them as a result. Even though I still maintained some contact with family and friends, I felt completely alone. Lost. And as though I'd never find a way out. I spent the next 2-3 years in a partial fog, continuing to put one foot in front of the other and a smile on my face through the day, then fighting off tears, raging insomnia, and the constant urge to binge and purge to get me through the night.
I felt as though I was never going to find the way out. As though I'd ruined my every chance at living my dream life, and there was no place left to go.
Have you ever felt that way? Of course you have; we all have at some point.
Small steps to living my dream … two forward, three back; or so it felt!
In my mid-late twenties I started making tentative steps to live my dream as a famous speaker and writer – I began blogging in 2007, and I enjoyed it and knew I was good at it. Gradually my online audience grew, and in 2010/2011 I even started making some pretty serious money online; enough that by the start of 2012 I was able to quit my 1:1 Personal Training business altogether. Yet again, that was the surface stuff. What my friends and readers didn't see was that for every dollar I made, I spent 2 or at least it felt that way. My increasing credit card debts coupled with a sub-conscious need to punish myself for my marriage gone wrong meant that for years I pushed myself to work more and more and more, equating success and deservedness with, well, constant exhaustion, stress and anxiety. Despite working with different coaches and therapists through this time I just couldn't seem to escape the messy and busy and stress-driven life I'd created for myself. Sleep, when it came, was often as little as an hour a night, my new relationship (by then not so new) was fraught with arguments and the fear that nobody would ever love me the way my first husband did. The bulimia that I thought I'd kicked in my early twenties was back in full force, and despite spending 30+ hours a week online for over 3 years while working 60+ hours a week as a personal trainer, my attempt at making money on the internet just didn't seem to be working. And once again, even though I couldn't see anything I was doing differently, my weight had crept up to the point where I felt uncomfortable being a trainer or even a woman.
I felt like I was losing at life.
The truth, of course, was that I'd never been comfortable being just me, and at that time couldn't even conceive of living a life in which I felt worthy or deserving of anything good happening for me. Certainly not in an effortless way. The dream life I seemed to be living? What I really was, was a rolling ball gathering speed on a non-stop path straight to the cliff edge of life. I don't think even my very closest friends were truly able to understand the feelings of constant overwhelm and despair that I felt; the underlying sense that no matter how much I did it would never be enough. And this applied to all areas, my body, my business, my relationship – my whole life.
Have you ever felt as though you're being relentlessly pushed forward in living someone else's idea of the dream?
As though you KNOW you're so far off track that the damn track has probably been fully covered by weeds and that there is nobody and nothing that can help you except for that one, small spark of wondering –
Maybe I can still have more. Maybe I can still live my dream. Maybe I can figure it out, somehow.
Somehow, despite it all, I always believed. And belief always pays off.
If you fast forward to now, while I still have my doubts and insecurities of course and definitely still moments of wondering what the hell I'm doing, the overall reality of my life is every different to the one I once thought I was trapped in.
We now live in my dream home, right on the beach. We live the 'laptop lifestyle' working 3-5 hours a day, usually 5 days a week and in the middle of this year we're off to travel the world for at least 2 years as we continue to craft our dream. As little as 2 years ago I didn't think this could really happen for ME – and it did! Just as your dreams can happen for you!
It was bloody hard work to get through the mess I created for myself. But I also believe that mess served a purpose, and really- I would be here, doing this, being who I am if I hadn't gone through all of that.
Slowly slowly, I learned how to truly live life on my terms. Slowly slowly I learned to say no to the things that didn't serve. To embrace bit by bit the things that felt right. To go looking for my dreams. And to start living them. Slowly slowly I started living life on my terms. Eventually, my slow and scared movements turned into bold decision and action-taking. Eventually, I learned that I could really and truly live a life that would make my heart sing. That I really could have the body, the business, the relationship, the life and the lifestyle. I'm not perfect, I don't yet have everything I desire in my life and I'm sure I never will – there's always more to create and do! But here's what I do know. Anything I set my mind to, I can create.
And so too can you.
Get the Home Study Rich Chick Dream Life Academy Bootcamp Now and save 50%!
Was $2000, Now Only $997


If you really want to live your dream life, there's just one thing you have to do …
You have to be willing.
Willing not only to believe, but to take action. To jump off that ledge and start living life the way it was meant to be lived. Not one day, not tomorrow, not 'when you're ready and the stars are aligned', but NOW. You have to be ready to put aside the fact that you just can't get motivated, that you don't know what you should be doing or even want anyway, that it just feels like such a constant struggle and that no matter how hard you try there simply isn't time to fit it all in? You have to be ready to get over the fact that you have no idea what you really want or what your dreams are, you don't even feel passionate about anything for more than a moment, and you wouldn't know your purpose if it came and smacked you over the head. And that even when you do feel like you've got it you manage to push it down, to tell yourself that you can't have it; not yet, not this way; that you don't deserve it, you haven't earned it, that you have to pay your dues first?
Are you ready to accept the reality that you DO want more, to say goodbye to the constant anxiety, frustration, overwhelm, fear and just – exhaustion – that seems to haunt you because deep down you know (no matter how much you try to ignore it) – That you're delaying your dream life for 'one day'. And that one day is never gonna come unless you wake up and make it today.
Your life is today and not tomorrow. Press Play now!
Rich Chick Dream Life Academy – Investment!



The Rich Chick Dream Life Academy Bootcamp is valued at in excess of $2000. You receive 6 weeks working with me, including:
Video training to kick things off (6 videos in total)

Gorgeous workbooks to really dive into (6 gorgeous workbooks)

Transformation and Journalling Worksheets (over 30 stunning worksheets)

Get Sh*t Done Strategy Sheets (over 15 incredible strategy sheets)

BONUS Audios and Podcasts for on the go inspiration and meditation (a ton of 'em!)

Lifetime access to all content (yeah baby!)

But that's just details really, isn't it?
Because really what this is about, is pressing play …
Saying yes. Yes, I know that I could have more.
Yes. Yes I DO want the body. The business. The wealth. The lifestyle. The certainty I am doing my best for ME.
I want it all.
And I'm going to go and take it.
If you're saying YES, and you're ready to truly press play and create the life you love, get to the core of what you want in ALL areas, learn and be supported to make it happen and truly transform your entire life in just 6 weeks, then join The Rich Chick Dream Life Academy Now.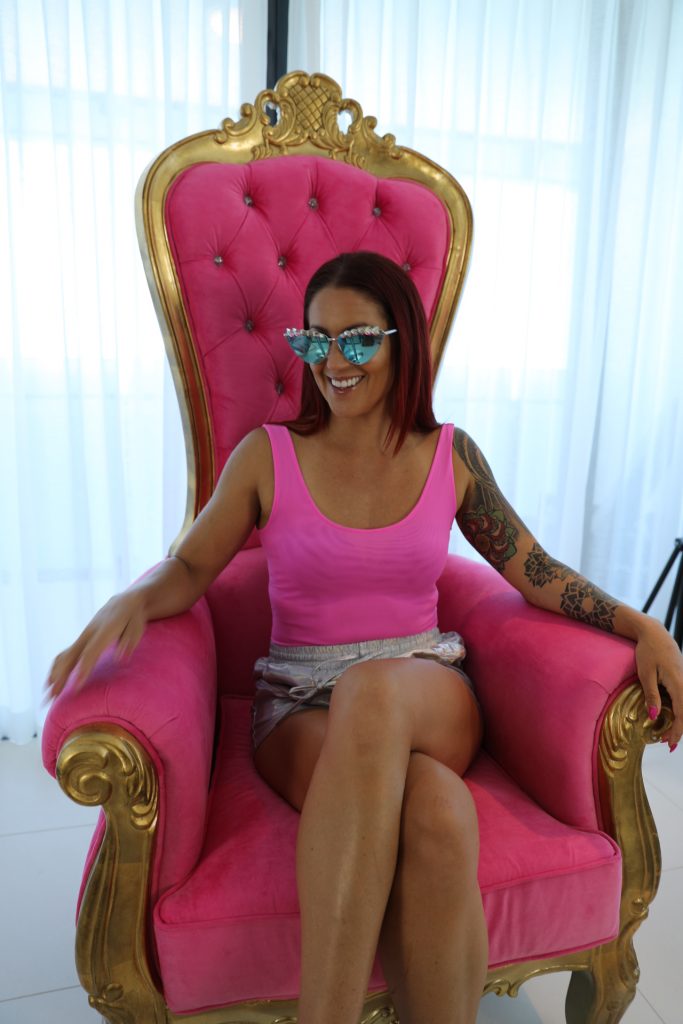 Rich Chick Dream Life Academy Bootcamp – Your Questions Answered!

I would love to answer any of the questions you may have as to whether this program is right for you! Here are the ones I'm most commonly asked 🙂
It sounds amazing! But can I really transform my entire life in just 6 weeks?
First of all you get life-time access to The Rich Chick Dream Life Academy Bootcamp, so you can move along at your own pace as well. But I'll give you the exact tools and strategies you need so that you don't have to waste any time thinking about how and when to do everything. You're going to be ready to take action and implement right away! I also don't want you to procrastinate living your dream life any further. You're taking this courageous step of investing in yourself, so I'm going to make sure you get the most out of these 6 weeks.
What if it's too late to change my life?
It's NEVER too late! Never. Stop waiting for your life to magically transform into a fairytale one sweet day. That day won't come unless YOU make the decision that the day is today. So are you gonna wait, telling yourself it's too late anyway or are you gonna turn your back on fear and start with taking the first step NOW?
Can I really improve so many different areas of my life all at once?
Absolutely. Look, gorgeous everything is connected! That's also the reason why so many other programs don't work. You can't just focus on money without getting your business fixed. You can't just focus on your body without working on your mind. And you can't live the life of your dreams by ignoring some of its key factors. I know what it takes to build the life you're craving to live, because I've done it. And everything I'm going to teach you in the Rich Chick Dream Life Academy Bootcamp is tried, tested and proven — it simply works!
What if I don't have time for this … but I know I need it? What should I do?!
Let me ask you a question in response: How much time are you wasting with unimportant stuff that gets you NOWHERE in the long-term? How much time do you spend wishing, hoping and dreaming of everything that's possible instead of making it your reality? And how much would it cost you to NOT invest that time and energy in yourself, your dream and your life
What if I don't even know what I really want from life … can you help?
If that's how you feel then you need to join even more! Figuring out your true purpose, your soul's deepest desires will set you free! You will be happier and more grateful for life than ever. Believe me, I've been there! And I would hate it if you let the uncertainty you're feeling right now stop you! It's just a matter of releasing your blocks and getting over your fear and self-doubt. Once that's achieved you're gonna be able to see clearly what your purpose is and what your dream life looks like! And you're gonna have all the tools to actually make it happen.
What if it doesn't work for me?
It will work if YOU work. This is not a quick-fix or a magic pill. You need to be willing to do the work and really commit to creating the life of your dreams. YOU are the only one who can make that happen, nobody else will do you it for you. If however you did the work and believe that it's not right for you after all, we offer a 30-day money back guarantee. So you have absolutely nothing to lose!
I'm not sure I want to start a business … I just want to figure myself out!

The Dream Business Module applies to your Dream Career as well! It's really your choice, there's no right or wrong here. Whatever feels right to you! If you'd rather have a career than start your own business at the moment, that's absolutely okay and you will still get tons of value out of the course.
What if I feel good in my body already?
There's no such thing as "too healthy". You will still benefit from the Dream Body Module and you'll get some awesome resources that will take your health to the next level. Plus you can also save a lot of time thanks to this module because you're even gonna walk away with your personal meal plan so that you never have to worry or stress out about what to eat and cook.
Whatever your deepest fears are right now? I've been there. I understand. And it does NOT mean you too cannot create your dream life!
Now, it's your time.
Time for you to make the choice.
Take a chance.
And jump off the freaking ledge as you say YES to living a life you love, for good!

Get the Home Study Rich Chick Dream Life Academy Bootcamp Now and save 50%!
Was $2000, Now Only $997


Details, gorgeous!
Right now, you can dive in to the Rich Chick Dream Life Academy Bootcamp home-study program at a whopping 50% discount.

You will receive access to the program right away, and you can then go at your own pace, or follow the 6-week outline I take you through.
Right now, the only thing you need to know is this –
If you've been waiting, wondering, wishing that you could get your act together then this is it gorgeous. This is your time. The Rich Chick Dream Life Academy Online Bootcamp has shown up in your life for a reason. So take a chance. Make the choice. And jump off that ledge as you finally PRESS PLAY!
QUIT the BS. Get OVER your sh*t. And FINALLY start living the life you damn well know you deserve!
Remember –
Life is Now. Press Play.
Kat x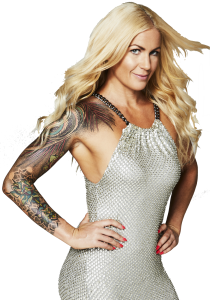 PS Life is really NOW gorgeous. It's time to press play! I can't wait to work with you and help you QUIT the BS, get OVER your sh*t, and finally start living the life you damn well know you DESERVE!
Get the Home Study Rich Chick Dream Life Academy Bootcamp Now and save 50%!
Was $2000, Now Only $997