News
Eat Carbs; Lose Fat. Really.
Read time: 10-12 minutes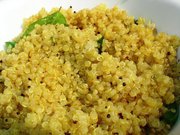 I'm excited to introduce Kyle Sommer from Achieve Coaching. Kyle is a fellow BioSignature coach, and is also a Poliquin Certified level 2 State Strength Coach.

Ah, the carbohydrate. I don't think anything in nutrition has had more written about it recently than this. If you're like most people, you've probably heard in passing or from experience that "carbs are bad." Maybe you believe it, and maybe you're on a low-carb diet now. Or, maybe you think that low-fat diets are the way to go. Even still, there's another camp that just goes with making sure your calories are in a deficit to lose fat.
I'm going to assume here for the sake of the sheet of paper that you as the reader know what carbs actually are. If your knowledge is a little bit more advanced, you also know that there are different types of carbs, and that some are better or worse than others. I know there are several different ways to categorize carbs and some people disagree or have differing opinions on how to do that, so I'm going to save myself the trouble and categorize them how I use them in my practice!
Starchy Carbs
Here's where we have oatmeal, potatoes, yams, rice, and other starch loaded foods. These carbs vary in digestion rate, glycemic load, and so forth. Breads fit into this category as well as pastas, but there is a caveat to this as you'll see later. These carbs are best for reloading glycogen stores in the muscle when eaten during the day. They are poorly used for energy during the day for most people, but are excellent for recovering from workouts when eaten outside of the workout window.
Fruits
This is really, really self explanatory, so I hope I don't have to point out what a fruit is. Fruits tend to be good at providing slow burning energy for the day, but they are only average for recovering from workouts, though there are exceptions to this rule. There are exceptions to EVERY rule, so get used to it.
Fast Carbs
These are carbs that are digested very quickly, and are best at restoring glycogen immediately after workouts. Dextrose, maltodextrin, waxy maize starch, and other workout carb products fall in this category. Certain fruits, such as raisins, grapes, dates, and some dried fruits that have higher concentrations of glucose also fall in this category (the exception above). These carbs are awful outside of the workout window, unless of course you want to get as fat as possible, then by all means load up on them.
Crap Carbs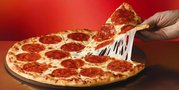 These are carbs you really shouldn't eat unless you're consciously cheating on your diet. They are digested too quickly, have a tendency to get stored as fat, and are usually food intolerances. They include obvious things like candy, snack foods and pizza. I also add to that list anything that contains gluten, so, get ready, that eliminates wheat, breads, pasta, and anything of that nature, unless they are rice or quinoa based.
If you look at the list above and focus on the bolded words and let that guide your eating, you'd probably do better than 95% of people. Unfortunately, it just isn't that simple for those with higher level goals. The amount of carbs you need to eat is dependent on a variety of factors. I'll actually take an excerpt from my upcoming Nutrition Guidebook. In my opinion, there are four factors that determine it, mostly. I'll introduce you to two of them here (I can't give away everything, now can I?). They actually are one in the same.
Volume/Intensity of Activity
This one is pretty straight-forward – the more active you are, the more carbohydrates you're going to need to both fuel and recover from your activities. It's intrinsically tied with the intensity of the activity, though. If you spent 10 hours a week doing steady-state cardio on the treadmill, your carbohydrate requirements won't change very much because you don't use that much muscle glycogen during that activity. The intensity is too low, so it predominantly uses fat as an energy substrate. If you did three 20 minute sessions of HIIT on the stationary bike, and then 4 weight-training sessions with reps in the 10-12 range for hypertrophy, you would have a far greater carbohydrate requirement, because those activities demand glucose. It isn't by accident that many bodybuilders eat high carbohydrate diets – not because it "works for them," but because their high volume of glycogen-based exercise makes it a requirement for them to make progress. There are low-carb ways to fuel glycogen synthesis, but in my opinion they are not practical and it's just easier to eat carbohydrates when you need them."
Got it? Alright, now, let's look at how you can apply this today. Assuming that you're in the gym right now (as you're reading this article), consider both the workout you are going to perform/just performed, and run it against the factors above.
Sample Workout
Arms, 45 minutes – 6 exercises, 20 sets, 8-12 reps per set
15 minutes of bike intervals
Does this workout qualify for fast carbs?
Yes. It does. The volume of the lifting is quite high. You're doing a lot of reps and work in the "glycolytic" zone, so you're using a lot of muscle glycogen that needs to be refilled.
Does this workout qualify for a post-workout meal consisting of starchy carbs?
Yes, but this is a more complex answer that requires another article (I wonder if that's what that Part 1 means). In most cases, yes, the volume and intensity of the work are both high enough to justify post-workout starches.
Sample Workout
45 minute spinning class
15 minute ab workout
Does this workout qualify for fast carbs?
Absolutely not. Aerobics do not burn enough glycogen as fuel. You'd be providing a lot of muscle glycogen to muscles that are already full of glycogen. The only place left for the sugars to go is fat cells. This is why drinking Gatorade during aerobics is completely moronic.
Does this workout qualify for a post-workout meal consisting of starchy carbs?
Again, no. I defer once more to this being a more complex answer, but viewed solely in what I've introduced in this article and the context of the workout, you would not want to consume rice or potatoes after this workout. In part two of the article, I'll touch on the other factors involved in determining how, when, and what type of carbohydrates you should include in your diet.
What's your personal experience with eating less or more carbs based on how much activity (and what style) you do?
A note from Kat
Until the end of October, whilst I'm living it up on my holiday, I'll be introducing a series of posts from fellow Personal Trainers, BioSignature coaches, and wellness gurus. These are some of the most inspiring and useful people I know both on and offline, and I trust you'll enjoy what they have to say. I'll still be dropping by once a week with my own post and will be in touch via comments and email, so don't be shy! Read more from Kyle over at Achieve Coaching. Oh – and stay tuned for next week, when Kyle will share the 2 traits you may already have that allow you to freely eat carbs!

Don't forget –
Life is Now. Press Play.
Kat x
PS
Did you see?!
Fuck Being a Good Girl: Introducing LEADER!
LEADER.
IS.
HERE.
Whoop!! 💃💃💃
ARE YOU READY!?
Ready to drop the bullshit –
Quit trying to climb the damn mountain, hand over fist, one painful and endless move at a time –
And claim your rightful place, now?
It's time to stop questioning.
It's time to stop 'one daying'.
And it's DEFINITELY time to stop asking HOW.
Thereisnohowfuckthehowfuckitgoodfuckitrightintheass.
(Doesn't sound like something I would say 
)
The way you're going to get there is the same way you were ALWAYS going to get there is the only way that ANYBODY ever gets there is by claiming.your place.now.
Planting your damn flag on top of the mountain and saying what is UP, bitches, what's been happening, here I now am and so the show can BEGIN!
Introducing LEADER! 

🙌

🙌
Fuck Being a Good Girl, Fuck Following the Rules, Fuck Working Your Way There Hand Over Fist. You Were Born to Run the Damn Show and Baby? It's Time.
10 Days.
10 Modules.
10 gajillionty uplevels, in fact, nah, scratch that – ONE freakin' uplevel, in which we take you straight to where you were ALWAYS MEANT TO BE.
It's time to quit fucking around here, and claim your rightful place.
Here's the 10 Modules I will be BURNING INTO YOUR PRETTY LITTLE LEADER SOUL during our time together!
(A Module a day keeps the peasant energy away)
✨

Module 1: Leader Energy
Owning it, being it, living it, no excuses, just dropping in to NOW being the unquestionable next level leader who EVERYBODY looks to and who runs the damn thing. I don't have to tell ya –
We could pretty much just do this module and you'd be done.
✨

 Module 2: Multi-Millionaire Leader BELIEFS
Wealthy people have certain beliefs which broke ass peeps do not. It is what it is and that's all it is. Guess what? PURPOSE driven wealthy peeps are another level altogether.
Change your beliefs >
Change your life.
It's THAT freaking simple.
✨

 Module 3: Leader Sales Hustle and Monetization
Leaders sell how leaders sell and they monetize with NO shame, ALL soul, and all RESULTS.
This is a mindset AND it's about gettin' real with what works.
So that's what we're gonna do!
✨

 Module 4: Leader Content Creation
Look, nobody needs or gives a fuck about any more lame ass low-vibe please look at me teaching and preaching.
The Internet IS full. Boring does NOT sell. Too many folks are out there just trying to re-churn what everybody else is doing.
BUT THERE IS ALWAYS SPACE FOR THE NEXT MAGNETIC AF LEADER TO TAKE CHARGE.
I'll show you how to pull that out of you. And explode it to the world.
✨

 Module 5: Leader Social Media OWNING
Let's get you big.
Engaged.
Listened to.
EVERY WORD HUNG OFF.
And consistently fucking paid.
Social media is a VERY easy tool to make work for you and nope I'm not talking about analytics or algorithms. I'm talking about being everywhere, all the time, in a way they can't ignore, and also with minimum effort for maximum result.
✨

 Module 6: Leader Squad
Leaders don't do shit that leaders don't do or leaders ain't leaders. We are gonna sort out your support system and streamline your LIFE. With or without 'team'. I started with this with NO staff or team, NO money, and yet I still knew how to keep my energy and time to what mattered and let other people pick up my slack.
Leaders are supported and lifted up, PERIOD. Let's get this happening for you.
✨

 Module 7: Leader Daily Disciplines, Practices, Routines, Must Dos and Absolutely-Fucking-Will-Not-Dos!
THIS IS MY FAVOURITE.
Also probably the real thing (energy aside!) that gets you paid big.
✨

 Module 8: Leader ABUNDANCE Creation
ALL the calling-in-of-money shiz-niz you need to know about and EVERY damn thing I have done over the years to dial it up from broke to abundant and rich-from-soul AF.
✨

Module 9: Leader Lit-Up-Ed-Ness and Joie de Vivre
People ain't gonna be interested if you're not interesting girlfriend.
We are going to recapture your fucking FIRE, and I'll show you exactly how.
✨

 Module 10: Leader MAGNETISM
Being the most 'they can't look away' person out there, where no matter what you do or how random it is PEOPLE HAVE TO HAVE IT 'CAUSE IT'S YOU.
Yep, that is an INTENSIVE learning schedule but we did already agree it's time to quit fucking around. Besides which, this is not about learning. This is about remembering, remembering, remembering, and motherfucking BEING –
All that you were always meant to damn well be.
BELLS AND 6-INCH STILETTOS OR WHATEVER THE FUCK IT IS YOU WANT TO PUT ON, ONNNNNN.
Literally every possible thing you possibly need to know to NOW run the damn thing is what we're covering here.
Modules will be delivered directly into the group each day and include LIVE as well as listen / watch / learn at home content. A lot of content! But only exactly what you need!
And baby?
It is going to kick your butt GOOD.
Listen –
I know you have this burning inside of you which is NOT going to go away.
You know and have always known that you are different, not just from the other PEOPLE, but from the other entrepreneurs.
The thing is gorgeous –
At some point you're going to need to say yes to that.
Let me show you how.
Join LEADER today!
And watch your life blow straight the fuck up to where it's always meant to have been.
Oh and there's THIS!!
——>> Top 20 Action Takers ONLY Bonus! 

🔥

🔥

🔥
Be in the first 20 to say yes to LEADER, and I am gifting you a $997 home-study course of mine!! I know!
Superwoman Unchained: The Revolution!
A 5-Week online program for creators, artists, leaders and revolutionaries who were born to change the world.
* Believe you're capable of more than you ever imagined.
* No more asking "will I or won't I" because as soon as you have an idea that you know you need to act on, it'll be game fucking on!
This incredible course is STILL spoken about amongst those who initially took it live with me, and it is the PERFECT rev you up accompaniment to LEADER.
Not to mention it's a $997 gift!!
But this is for the Top 20 ONLY, so get in now!
It's time baby!
LEADER 

🙌

🙌

🙌
A brand new live course with self-made multi-millionaire Katrina Ruth!
Fuck Being a Good Girl, Fuck Following the Rules, Fuck Working Your Way There Hand Over Fist. You Were Born to Run the Damn Show and Baby? It's Time.
10 Days.
10 Modules.
10 gajillionty uplevels, in fact, nah, scratch that – ONE freakin' uplevel, in which we take you straight to where you were ALWAYS MEANT TO BE.