Elite Entrepreneurs Bundle

Welcome to Kat's Inner Circle Elite Entrepreneurs FREE Bundle Giveaway … some of my Inner Circle clients and I have joined forces to bring your some FABULOUS free content designed to elevate your biz, your life, your INNER state, and get you thinking and playing life like the next level badass you get to be!
Scroll down to see all our goodies and choose which ones you'd like to get hold of 🙂
LET ME SHOW YOU HOW TO GET RICH & FAMOUS ONLINE …
JUST BY BEING YOU.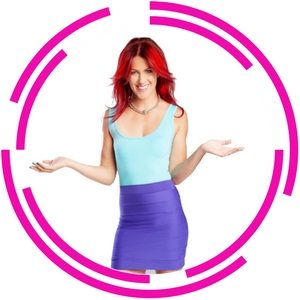 Register below and get access to your free training RIGHT AWAY …
DONE-FOR-YOU EMAIL MARKETING PLAN + TEMPLATES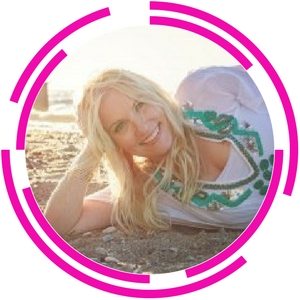 Download your done-for-you Email Marketing Magic project kit that includes a step-by-step email marketing plan, fill-in-the-blank 7-day new lead autoresponder series, email planning templates, and so much more! But the BEST part, is that you can hand this kit off to your team so they can follow the steps and do all the tasks for you, and you can even use it to help your own paying clients with their email marketing projects.
THE HABITS OF JOY & SUCCESS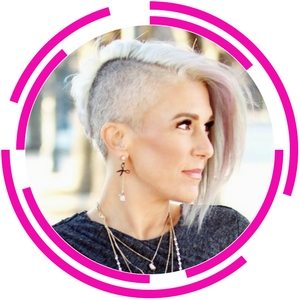 In four years, I went from an overworked, burned-out lawyer to an exuberant, energized woman on a mission to share her message with the world. It all started with changing small, daily habits and creating a cascade of transformation throughout all areas of my life. Get the exact tracking guide that I used to develop unstoppable habits for health, happiness, freedom and ease.
FREE MINI-WORKSHOP, CONFIDENCE + BEAUTY FOR THE BUSY BOSS BABE!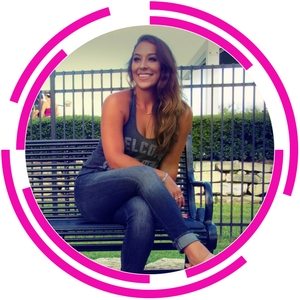 I'm Tara Carr and I'm here to show you how YOU can have it all, on YOUR terms, while doing what you absolutely LOVE to do each and every day. I've spent the last 5 years teaching, coaching, and helping women just like YOU find their inner badass and unleash HER into the world and I want to help YOU do the same!
My super amazing team and I have put our heads together to bring YOU the ultimate self care and beauty workshop!! And!!
In true Tara fashion I've found a way to give you all the fun for FREE!! This is a mini workshop series on how to show up and command attention right now in your business, life, and everything in between!
FREE MEDIA POSITIONER CHECKLIST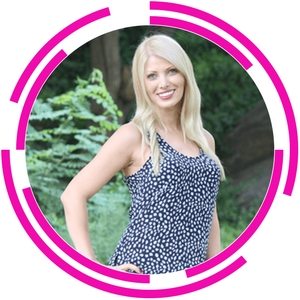 How to Position Yourself so that Members of the Media WANT to Interview YOU.
Discover the four simple steps to transform your positioning - and make you more attractive in the eyes of the media than you ever thought possible.
GRAB YOUR LIFE BY THE GOALS!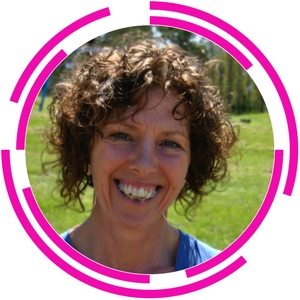 I'm Karen O'Conner, Mindset Expert, mother of four with x-ray vision and eyes in the back of my head. I've recreated myself and my life and emerged with a passion for showing other women how to recognise the things that hold them back, how to move beyond them and how to evolve to the next level.
Over 28 days, we'll:
Release – release the old patterns and the things holding us back,
Realign – get back in touch with what is really important to us, and
Recreate – recreate ourselves and our lives into something that makes us feel alive again.
28 Days to a WHOLE NEW YOU.
28 Days to a WHOLE NEW LIFE.
28 Days to GRAB YOUR LIFE BY THE GOALS!
THE ENERGY OF JOY: INFUSE MORE JOY INTO YOUR BUSINESS WITH DR. KATIE HENRY
You have a desire to feel good and experience joy always. Why should it be any different in your business? It is all about you energy. Learn how to get into the energy of joy with Dr. Katie Henry. Tap into the energy of joy in your business so that you get to be magnetic towards your desires in business: clients, money, a community, impact...all of it.
In this course, you will receive video trainings to get into the energy of joy, meditations to connect to your feeling of joy, journal prompts, affirmations and of course practical tools. It's time to live fueled by joy...and yes that means your life and your business!
Dr. Katie Henry, the Joy Whisperer, a Transformational Life and Business coach and doctor of physical therapy.
THE BOSS BITCH GUIDE TO CALLING THE SHOTS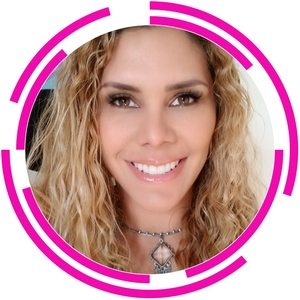 The foundation of making shit happen is knowing that you CAN make shit happen. The "get real" talk on how to muster up the guts to create that Confidence Snowball so you can make anything happen in your life and business.
Yvette Danae, creator of Boss Bitch Bootcamp, helps women build thriving businesses, create true freedom, and get what they want in life by grounding inner work in smart strategies and focused execution.
SPIRITUAL BOSSLADY MEDITATION SERIES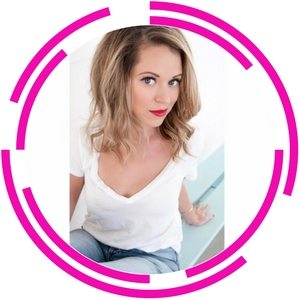 We are so thrilled to offer you the FREE Boss Lady Meditation Series. Use these six meditations. The carefully selected meditations were designed to help get clear on your soul's longings, remove the blocks/stories/small ideas in the way between you and your greatness, while guiding you into an energetic state in which you are a for your desires. It's time to get unaplogetic about what you want, elevate your energy each day and step into your ultimate purpose.
WITH THIS FREE GIFT YOU RECEIVE:
- Wealthy Woman Meditation
- Manifest Your Desires Meditation
- Earning With Your Divine Purpose Meditation
- Meditation for Calling in the Cash Money
- Holding The Vision Meditation
- I Am Enough Meditation
LEAVING YOUR FEARS AT THE DOOR: BUSINESS BUILDING ESSENTIALS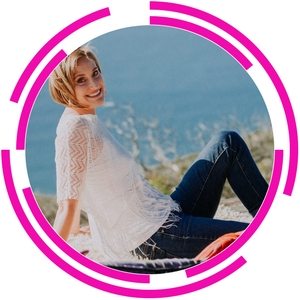 In this 4 day Intensive business training you will receive the ass kicking your business has been waiting for with 4 video trainings with workbooks galore sprinkled in to be able to create in depth goals and strategic plans, develop premium programs that help you reach your goals, effectively use Facebook to market yourself (for free!), finally use your authentic voice to truly reach your ideal clients, and above and beyond to think like a CEO, always making the right decisions for your business! Using these same techniques, I have created my dream life—I retired my husband, bought a sweet camper, and started traveling full time—all in less than a year! I make consistent $20K+ months, and I want to teach you to do the same!
Stephanie Hoffman is your traveling Business Strategist, providing you the freedom and strategies that you desire within your life and business to have the success that you dream of become your reality.
QUIZ: WHAT MEMBERSHIP SITE IS RIGHT FOR YOU?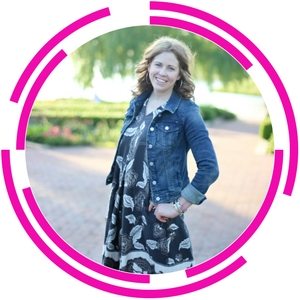 If you've got an online course or program that you're thinking about putting out into the world, then you're likely wondering the best way to do that. In this quiz, Kim takes you through the exact line of questioning that she takes her private clients through to ensure they select the right option for getting their online program or course into the hands of their clients!
Kim Heintz is an Online Business and Technical Strategist who helps remove the stress around the tech in your business so that you can have more time to focus on your zone of genius. She spent over 10 years in the corporate space working with online courses and membership platforms and brought that expertise to the online entrepreneurial space.
LOVE, SEX AND CREATIVITY WORKSHOP: HOW EROTICA CAN ENHANCE YOUR SELF LOVE AND SEX DRIVE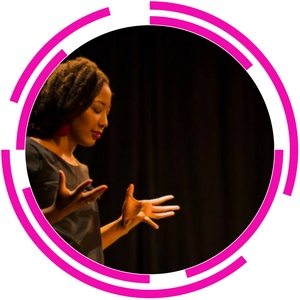 Hi, I'm Lyvia! I'm a writer of erotica fiction, and a mentor for women around the world who choose to have it all in their lives : love, art, and money!
For years, I didn't feel like I was enough. I was stuck in a job that wasn't right for me, then ended up in relationships where I didn't feel valued or even respected at times. Today, mainly through exploring the link between sex, self-love and creativity, and with the tools of fiction and visualisation, I feel more and more connected to my body, more caring and loving for myself, and definitely more aligned.
Please join me for a LIVE workshop on Tuesday, 16th of August, at 9am EST.




We will cover: self love and acceptance / a different conception of sex and how to let go of what is limiting you / how your own creativity can help through it all!




You do not need a partner to benefit from this workshop. It all starts with you 🙂 I can't wait for you to join us.
To opt-in for free, please click below! I cannot wait to share all of this fun and juicy stuff with you!
BUST YOUR BLOCKS - SEVEN DAY MINI-COURSE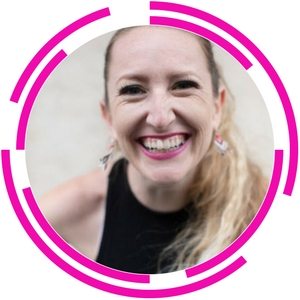 This course teaches people the exact steps I use over and over, to manifest shit, on the regular.  I'm a mindset coach who works with my clients to shift the deeper subconscious blocks that are holding them back from the results they desire in their life.