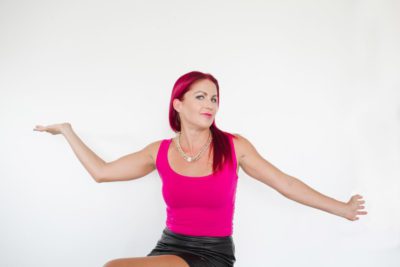 Here is the TRUTH:
EVERYTHING ALWAYS WORKS OUT PERFECTLY AND JUST AS IT SHOULD
One of the beliefs I've used for years now, and which I continue to draw on when I ever feel unsure or find myself doubting, is that everything always works out perfectly and just as it should.

I usually extend this belief into "and I always make the right decision".

It's funny that when I became close friends with my entrepreneur soul sister Regan, she had almost word for word the same beliefs on repeat. Funny or maybe not funny and just obvious, since successful people understand that it all just starts with how you think and perceive things, and that THAT stuff is a choice so you might as well choose what serves you!

In fact not only what you think and how you perceive things is a choice, but what you BELIEVE is a choice as well.

I was writing out a bunch of things I believe and know to be true just now, things which are very HELPFUL beliefs, and then contrasting it with 'fessing up to myself about a bunch of stuff I believe which is definitely NOT helpful, and even as I started to write out these bad beliefs, it hit me:

"But I don't REALLY believe that. I mean … I think I believe it or I thought I did or maybe I've just been carrying that belief around without thinking about it because now that I DO think about it I realise:

I don't have to keep that belief! It certainly doesn't make sense to do so! So I think I'll just CHANGE it right now!"

And so I did, for every single one of the beliefs I'd written down which were bound to hold me back and indeed had already been doing so, since I hadn't addressed them.

And that's the thing, isn't it?

If you don't THINK about what you're thinking then how the hell are you supposed to know?! I mean sure … it makes sense in THEORY that you'd know your own mind, but I can almost guarantee you do NOT, not unless you actively investigate it daily.

And even then: probably not, not fully. How can you, since you're continually in evolution and growth, continually being impacted by life, continually FLOWING, somewhere. I DO investigate my own mind daily, I dare say I journal more than anybody else I know and I do various other forms of mindset work daily as well, and yet there's always another question to ask, a new way to look at things, and something interesting to uncover.

Today I was prompted from within to ask myself what I believe that is GOOD, what I believe which is NOT good or useful, and then to write out the beliefs I need to have in order to rock 2017.

Simple stuff.
Stuff I could answer anytime in my head without writing about it.
Nothing I had to DIG INTO or 'work at' in order to figure out.

Just another day, another journaling session, another question or two to ask myself, and another level of transformation and inner power REVEALED.

If you look at journaling or mindset work as something to do that is either fancy or complex or alternatively something to do just when you really 'need' it, you've misunderstood what it's all about. Because here is what I've found:

The more I tune in, the more I naturally know about myself.
The more I tune in consciously (through journaling, mostly) the more I automatically can direct and guide my thoughts all day every day.
The more of a habit it is for me to CHOOSE my beliefs and thoughts (and therefore my outcomes!) the more readily I'm able to do so in even the toughest of times.

For example:

This year I've had some stuff happen which I damn well know would throw most people way out the wazoo probably for several MONTHS, and certainly get 'em off track in terms of the daily hustle which MUST be done in order to continually grow a business, but because I have the belief that everything works out perfectly and just as it should do I was able to reframe within MOMENTS, even seconds.

As a matter of fact … the last time something REALLY threw me way off track and into completely feeling lost and scared was over 10 years ago! NOT at all coincidentally, this incident (my first marriage ending, when I walked away from it and my entire life at the time and into I knew not what) was also one of the big catalysts for me to take control and start to consciously choose to create what I'd always known was inside me, what I had long journaled and dreamed about, but not consistently and not with the choice to make it happen NOW.

Now …

Now I make the choice daily to make it happen now.

Now I look daily at what I want to create, what my biggest dreams and desires are, and I also face up to areas where I've not achieved what I SAY I wanted, do exercises such as the one today to figure it out.

NOW I know and understand that all ANY of it is, really, is just something we make up.

So when I find something inside of myself that limits me … that would inevitably result in an outcome I don't want … that just doesn't make SENSE in keeping with who I want to be and what I want to create in this world …

I know right away that whether or not I KEEP that something is a choice.

It's all just a choice.
It's all just a big game of make believe.
We CREATE who we are, and every part of it!

So when you look inside –
Or when you AVOID doing so but you know that some bullshit is going on up in there that you really probably SHOULD address –
Just remember:

You don't have to hold onto that shit!

Have a look at it.
Turn it ALL around, if you like, maybe it has glitter on the other side and is actually amazing!

But ultimately if, when you look at it, you have to admit that it's KIND OF FUCKING UGLY … that you've been dragging it around from yesteryear without noticing … or that it Trojan horse'd it's ass into you and you DIDN'T even know …

Just know that YOU GET TO DECIDE WHETHER TO KEEP IT.

Don't like it?
Throw it the fuck out!
Reframe it!
CHANGE or REVERSE or just blow it UP.

And decide instead, what you're going to need to believe, and think, in order to naturally be and do and create and RECEIVE all that you dream of for this next year, and indeed for the rest of your life.

There's very little point writing down a bunch fo goals and ideals, if you don't have the belief system to support them already being DONE.

So start where it matters gorgeous.

And do it today.

Your destiny is simply a reflection of your character.
Your character comes from your habits.
Your habits flow out of your actions.
Your actions reflect your thoughts.
And your thoughts? They just reveal your beliefs.

I believe you can have it all, on your terms, and completely by being you.
I believe you can make money doing what you love.
I believe that energy, and how you look and feel both inside and out is a choice.
I believe you will always make money if you decide to.
I believe your soulmate exists and is out there and that you can find each other.
I believe in soulmate friendships as well.
I believe that I always have time to create and just be, to download what's within.
I believe that the more I follow what's within and just make it up as I go along, do what feels right no matter how little sense it makes the more success I will create.
I believe it is easy to do my 'business tasks' each day and that there's always time for it.
I believe it is fun and natural and rewarding to engage with my community, that I love and adore them and vice versa!
I believe I am a great writer, and I believe you have something great to create for the world also. I believe you know what it is, too!!
I believe that we carve our own paths and that we don't NEED to know how we just need to commit and move forward in faith.
I believe I can drink wine every night –
Listen to my body and ALWAYS know what is right –
Listen to my heart and be FULLY guided to my greatest outcomes –
Fit into the same size clothes I wore 15 years ago –
Be COMPLETELY myself, all silly and irreverant sides of me in business and STILL keep growing –
Create a cash machine and a multi hundred-million dollar empire while ignoring all the rules and doing precisely whatever the fuck I want all day and every day –
Do EVERYTHING I am called to do in 2017 and ignore everything I'm not –
Mold any and all situations into one to suit ME –
And so on.
And so forth.

Really what I believe?

That everything always works out perfectly and just as it should, that I always make the right decisions and that I always have a CHOICE.

I believe it for me, and so it is.

I believe it for you too, but I also believe that YOU have to choose.

If life is hard –
And feels like its sweeping you along.
If you know you're born for SO much more –
But you continually struggle to get there.
Then stop being so obsessed, so fixated, so desperate, about knowing what it is you don't know and what you should DO, in order to make those millions, get your true work out there, be able to make it being you, get the body, have the business, find the partner, live the LIFE.

And get really fucking obsessed with what it is you would have HAD to believe –

If you were already there.

EVERYTHING works out perfectly, and just as it should, and ultimately?

It works out EXACTLY AS YOU THOUGHT IT WOULD.
Which means you might as well just do whatever the fuck you KNOW you want to and must … since it literally can't go wrong!

Remember –

Life is Now. Press Play.

Kat
Life is Now. Press Play.
Kat x

PS
I want to help you to build a business you LOVE, and that meets your every want and desire, in a real and true way, whilst also resulting in you making a LOT of money, fast, and impacting a lot of people, also fast, in the way you know you were born for!
My most transformative 1:1 intensive EVER … shifting people into EPIC income and success since 2016 is back, for the first time in 2019! I'm so excited to bring this signature transformative work back!
Rich Hot Empire!
Work With Me for 6-Weeks Personally to Grow Your Perfect Cult Tribe, Create and Launch Your Low-High End EMPIRE, and Set Up Multiple Recurring Income Streams to Take You to Multiple 7-Figures and Beyond, Doing What You Love!
This round is even more special as I will be re-recording all original content, with you there live with me and alongside me AND you will also receive all original content; the exact trainings which has made this program my most successful ever, with clients repeatedly saying they achieved more in 6 weeks with me than they had in 2 YEARS beforehand! This work is for entrepreneurs at ANY starting point, as it's about who you are as a person not where you're at. I've had clients anywhere from total start-up, to already doing 500k+ / year go through Rich Hot Empire and all who have done this work have gone to a level of income as well as alignment and FLOW which they couldn't previously even imagine!
6-week personalised intensive high level mastermind
Weekly group training and support; multi-media training: visual + audio
'Done for You' Templates and Step-by-Step Worksheets
Personalised 1:1 coaching included, plus DAILY unlimited 1:1 access
My personal hand on your business success
Weekly group coaching call and hotseat with my other private clients
24/7 mastermind forum, networking and support
Very limited spaces
Results guaranteed
Not for everyone
STARTS THIS MONTH!
I'm so excited to do this work with a small group of badasses who are willing to SHOW UP FOR THEIR SOUL no matter what. To walk away from all that is not serving, not actually working, not FILLING you. And to all yourself to bring your truest desires to life. If that's you, or you've felt the call to work with me at this level, PM me now. Bonuses and fast action-taker investments apply to all successful applicants, but for the first 5 to say yes there is a very special $2000+ bonus specific around Soul Shifts & Money Makin', and which, in and of itself even before we begin RHE will have shit changing for you FAST.
Apply via PM only. I can't wait to speak with you!
PPS
HAVE YOU JOINED PURPOSE PASSION FLOW ACADEMY?
My 'Going Fully Quantum' training will break down ALL of what we've discussed today, and teach you the finer details and finesse of it, as well as exactly what needs to be true for you to APPLY it, not only into the practical actions you need to create THAT money flow and THOSE results, but also in terms of ALL the energetics of it, especially the 'being and non-being' around dropping in to superflow so you can be shown, create, receive, AND of course the being around not being one of those people who just can't seem to choose faith and are ruled by fear. We'll also talk about creating and integrating the exact wording, beliefs, emotions, energies YOU need for all of this to switch effortlessly for you, as you've always known it would.
In other words: EVERYTHING you need to know to go fully quantum, and double your income in 30 days or less, or whatever else you choose!
Where will you find this training?
Why, it's one of the very first training in 'Remembering Who You Always Were', which. is our June intensive for Purpose Passion Flow Academy, my SUPER low-cost monthly membership mastermind!
And this training?
Will change your freaking reality. Well – it will REMEMBER it.
It's all available to you gorgeous.
You know this already.,In the quantum it is DONE. And in Purpose Passion Flow Academy, and especially our June intensive 'Remembering Who You Always Were'? We gon' done do it.