Purpose
EXPECT TO BE FULLY SUPPORTED
The only way that you can possibly go to the higher levels which you dream about, trying endlessly to get a clearer visual on, the place where you KNOW it will be so much easier than you're letting it be now and where you will finally feel that you are being 'you', is to allow what is true right now to fall away.
To (be willing to) completely let go of and also cut ties with anything and everything which you think makes THIS version of you 'you', and to create open space for the new to be revealed.
Are you willing to let yourself be guided anywhere?
Are you open to having your ENTIRE current construct, of business and perhaps also life, destroyed?
Do you dare to turn away from everything which has made you so safe, so sure, so accepted, and also so EXPECTED?
I hope you realise that the expectations you've allowed of yourself –
From yourself and also towards yourself –
Or,
was it that you've actually somehow managed to persuade yourself that being every single day the exact person you were the day before is how you will magically wake up one day, eyes wide open, and realise you've leap-frogged to the great beyond, the place of your wildest and most purpose-led fantasies, to DESTINY?
Destiny will only come knocking when you first invite it to the party, dear.
But more than that, you have to show it that it is welcome.
Wanted.
And that SPACE HAS BEEN MADE.
Tell me –
How are you space way for destiny today?
Tell me –
What would be different right now, in how you do the job of being and recreating YOU, if you expected to be fully supported?
If you expected that when you leap the net will ALWAYS appear, and that when you are honest with yourself about what fear is trying to hold over you, and you instead turn from it and say yes to faith, that the way will be shown?
It's a daily thing you MUST be in play with, the connectedness to inner guidance and to following truth.
Daily there needs to be pause, consideration, that moment where you tune in and you QUESTION, and then you DO THE THING YOU ARE BEING TOLD TO DO.
This is the only way you will create what's inside of you.
It is the only way the path will be shown.
It is the only way you will bring to life something EXTRAORDINARY, unheard of, never before seen.
It is the ONLY way, that a year from now, or less, or more, you will be able to look back and say – "I did it".
"I did the damn job of becoming all of me".
But here is what you need to understand, and perhaps precisely why you've allowed yourself to be so held up, so waylaid, so stuck:
It's not in the big and obvious and 'OMG!' things.
The pathway to destiny doesn't often have big glaring neon signs with guarantees and warranties and bonuses a-plenty thrown in.
It's the tiny little nudges.
The barely perceptible signs.
The 'nothing' ideas or wonderings.
Which you repeatedly brush aside.
Decide can not really matter.
Or simply don't make time for 'today'.
In the end, it's very very simple –
Make space for today's work and guidance today,
Or don't be surprised if the tomorrow which has always been waiting for never appears.
Remember –
Life is Now. Press Play! 
Kat x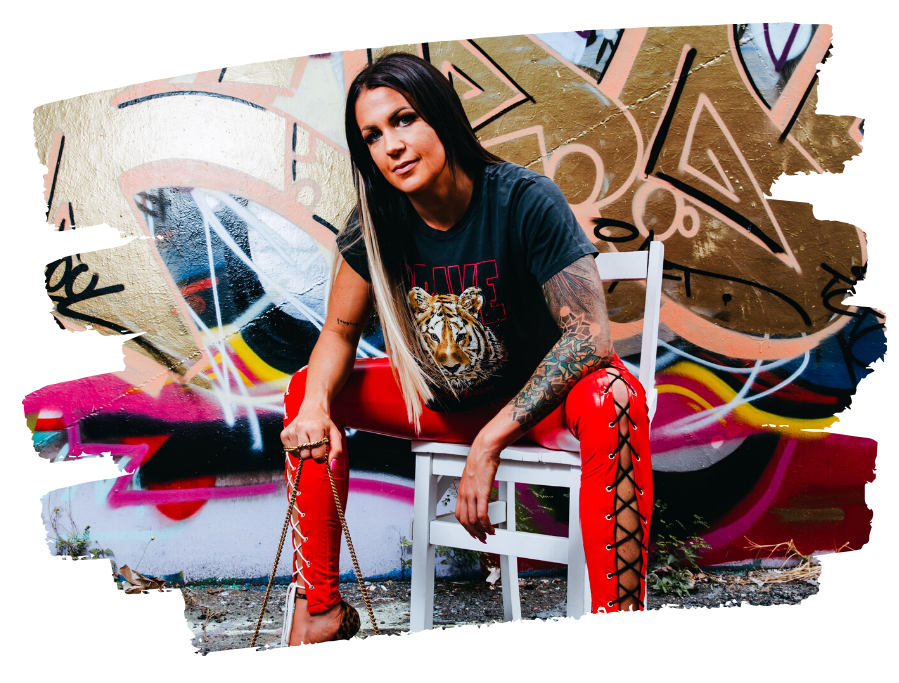 PS.
– dreamer. wanderer. soul led creator. One who was born for MORE.
I'm creating my new course, Big $ollar Energy, for the one who always knew she is here for millions,
to make it. To impact them. To create. And to LEAD.
Big $ollar Energy
The Money & Expansion Course for the Soul-Led Wanderer Who KNOWS It's Time to Go All in on HER,
and Let the Damn Receiving Take Care of Itself. The Way it Was Always Meant to Be.
Which means?
Identifying and releasing everything that gets to go, from the way you're thinking you need to do shit now, to the purposeless bits of the push or biz that it just don't need to be about, to the hidden junk in your psyche that gets to go.
>>> It's not about the do. The push. The win. When who you are when you only go within naturally PLACES you at the top,
but of the right fucking mountain.
The one that was always YOURS.
And then you finally WENT there.
Here's the thing, for us, about allowing an expanse of RECEIVING.
IT HAPPENS WHEN WE GO TO THE PLACE WHERE IT JUST IS.
And always was.
Class starts LIVE on Monday May 24, however early access + Big $ Energy vibes will open from Monday May 17 in our Telegram chat + join now bonuses are open already!
www.thekatrinaruthshow.com/bigdollarenergy
> it's time.