At a certain point, when you've done all the work on figuring out who the fuck you are, and what you're about, and where you wanna go, and what you should be known for, and you've also put yourself out there WITH all of that, it's going to be time to start nailing that shit down and building DEPTH.
You've said this entire time that you want to be famous in a big way, one of the most transformational and known messengers, writers, speakers, healers of our time, so why is it you're still running on the same hamster wheel and just repeating basically the same shit over and over again.
We already know your message is powerful!
We know what it's ABOUT!
Your programs and offers rock, there's no question about it. 
Everything you put out there is KICKASS, and yep, you're only getting better and more refined as far as the way you show up, how you hold yourself, your overall brand and polish and vibe.
YAY FOR BEING AWESOME.
But, it was never really meant to be about just that, was it?
To conquer a certain little segment of the Internet, be the damn Queen, have everyone 'hell yes' over just about everything you say but yet only in this ONE LITTLE POCKET?
No.
That's not enough, and more relevantly – it's not what you came here to do.
So if you've already figured out how to do THIS –
And you can do it with your eyes closed –
And you're DAMN sure about the ins and outs of what you're here to tell the world –
Then really –
WHY AREN'T YOU TELLING THE WORLD?

Why do you continue to just show up in the same way, month after month, and then wonder for even a SECOND why nothing is really changing, or growing, why you're not being known BEYOND all of this?
And when do you think you'd like to finally get back to doing work you don't yet know how to do?
Because that's really what's going on here, isn't it?
You're so in the damn zone and flow of what you do, and it DOES freakin' work, and you've kinda sorta forgotten that in order to uplevel and become the you who you're not yet there is going to be a continual need to FIGURE NEW SHIT OUT.
Specifically:
If you're serious about your fame and 'message to the world' goals then THAT is where your focus needs to go.
No more going deeper with the message, that'll happen automatically anyway if need be.
No more 'what's the amazing program or offer I've never yet thought of' which I should now launch, those ideas will also always pop up automatically if they're needed.
No more worrying about how to increase your sales / numbers month by month either, because the way that that SHOULD actually be happening at this point of the journey is as a natural outcome of YOU BEING SEEN MORE.
While 99.99% of online entrepreneurs should be spending 99.99% of their time messaging, creating, selling, because if not they will never build a brand or get paid, YOU HAVE ALREADY DONE THAT.
And the fact that you continue to spend your time on that is the precise reason why you continue to be one of the best within that space but also STUCK in that space.
At this point, it's time to STOP churning out more of the same, and to bunker down and go deeper with what you have created.
You wanna have the tallest tree in the forest, and all the folks from far and wide seeing it and then headin' on over then you ARE going to have to plant those roots.
This means your focus needs to shift.
Yes, you will always message.
Create.
Come up with new ideas.
Sell 'em.
But that should really be happening for you at this point as effortlessly as breathing. Which I daresay it is. Which is probably why you're bored to tears with your business half of the time right now, LET'S NOT FORGET THAT FAME AND LEGACY GOALS ASIDE YOU'RE ALSO A DRIVEN BADASS WHO NEEDS CHALLENGE.
So NOW, the challenge and where the focus should go is simple:
You want to be seen more, start to focus on being seen more.
You want to be heard more, TALK TO MORE PEOPLE and get yourself out there.
You want your income to increase, it is PROBABLY meant to come from a bigger audience at this point.
From taking it outside the bubble.
From nailing down what you have currently created into a funnel you are fucking proud of and excited about,
And then from funnelling people INTO that funnel.
Media.
Guest posting and appearances.
Leveraged speaking.
PR.
Growth of your platforms, INCLUDING YOUR OWN LIST I HOPE.
Backing yourSELF, i.e. advertising.
Smoothing down of current processes, customer service, delivery, etc, so that as you grow the wheels don't fall off.
And yes,
Of course,
Always,
The inner work of seeing yourself already there and showing up as though DONE!
This is where your time is meant to go now.
It's that fucking simple. Your energy and attention has been going for years now to messaging, sharing, creating, selling and so you've created an AWESOME outcome which reflect that. You know how to monetize where so few do! Now imagine what would happen if you just 10x'd your reach, for starters! Well, you can do it – but you'll need to put your energy and attention on to THAT now, or you will NOT do it!
So, if this resonates?
It's easy:
Stop spending your time trying to better master something you're already the damn Queen of and frankly are not excited by trying to fine-tune any further.
And go create the next level empire you're apparently running scared from right now 
🙂
Don't forget –
Life is Now. Press Play.
Kat
Remember –
Life is Now. Press Play! 
Kat x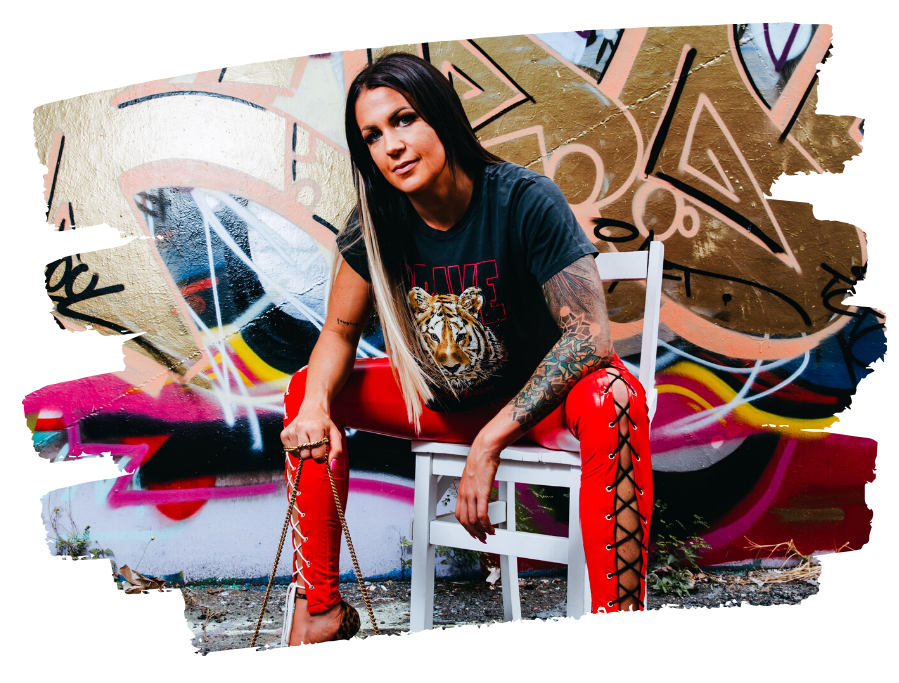 PS.
– dreamer. wanderer. soul led creator. One who was born for MORE.
I'm creating my new course, Big $ollar Energy, for the one who always knew she is here for millions,
to make it. To impact them. To create. And to LEAD.
Big $ollar Energy
The Money & Expansion Course for the Soul-Led Wanderer Who KNOWS It's Time to Go All in on HER,
and Let the Damn Receiving Take Care of Itself. The Way it Was Always Meant to Be.
Which means?
Identifying and releasing everything that gets to go, from the way you're thinking you need to do shit now, to the purposeless bits of the push or biz that it just don't need to be about, to the hidden junk in your psyche that gets to go.
>>> It's not about the do. The push. The win. When who you are when you only go within naturally PLACES you at the top,
but of the right fucking mountain.
The one that was always YOURS.
And then you finally WENT there.
Here's the thing, for us, about allowing an expanse of RECEIVING.
IT HAPPENS WHEN WE GO TO THE PLACE WHERE IT JUST IS.
And always was.
Class starts LIVE on Monday May 24, however early access + Big $ Energy vibes will open from Monday May 17 in our Telegram chat + join now bonuses are open already!
www.thekatrinaruthshow.com/bigdollarenergy
> it's time.