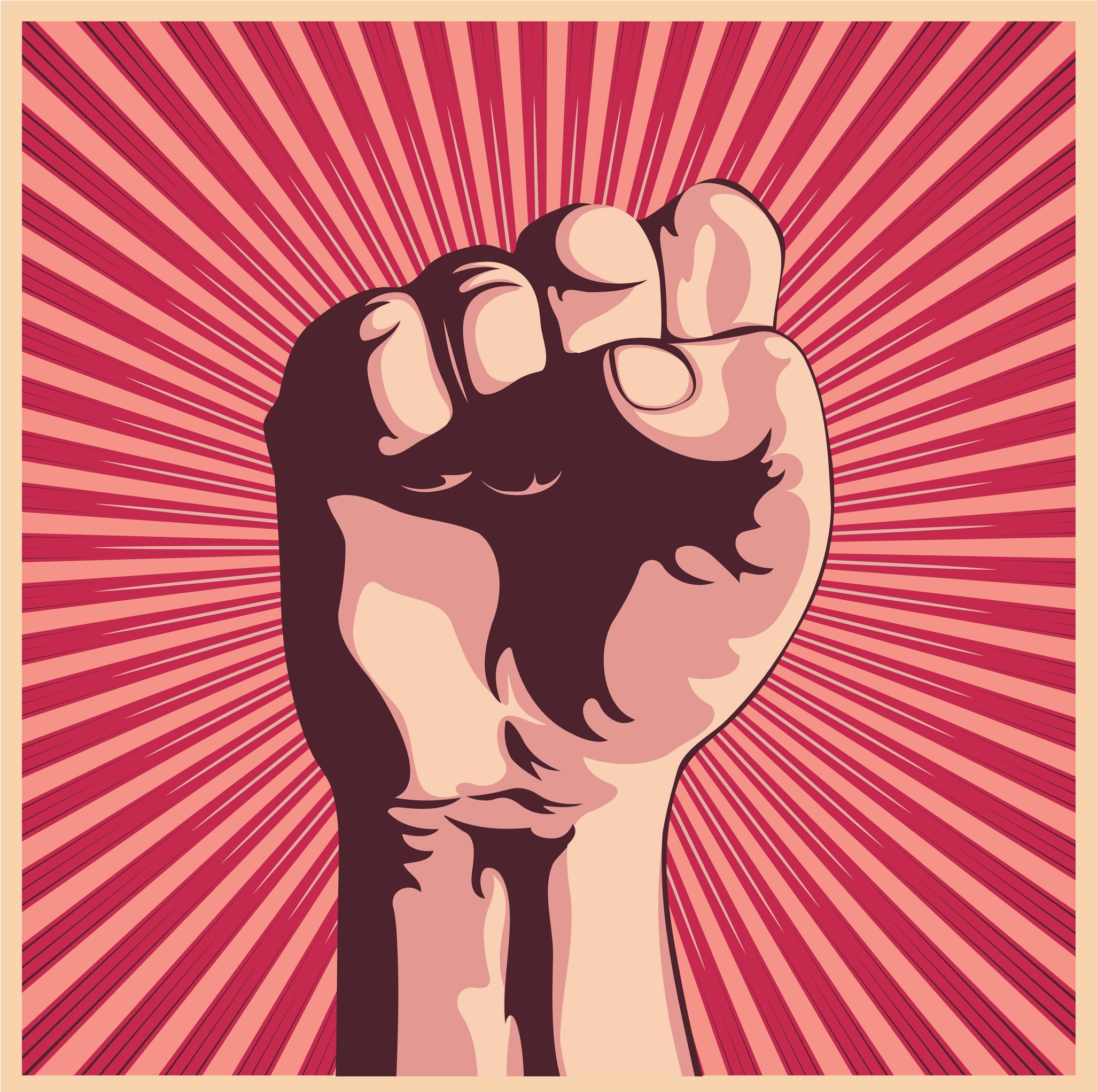 Ladies, I have to share this. From today's free Superwoman Success Challenge; you may have already received it if you're in that group. But: important, I think:
DAY 19: FUCK THAT SHIT
It's time for a whole new way of doing business.
The rules are changing as fast as they're staying the same and what that means is that if you want a NEW standard of living, being, DOING then you have to decide –
Am I happy?
Do I accept things, the way they are?
Do I accept them, the way I've been told to?
For the new wave of entrepreneurs, the ones who I would term the kickass woman, the selfish bitch, the 'don't take no for an answer' type who WILL go where most won't in order to live a life they can't the answer is, quite simply, no.
No thank you, but I don't agree that I have to follow your rules to make it.
Not just in the 'normal world', but also in the online world.
5, 6, 7 years ago you were a trailblazer if you had a blog, a revolutionary if you did something with it, an unstoppable force to be reckoned with if you considered writing an ebook or selling something online, let alone actually did it.
Now, you're just another plain little goldfish in a sea of sameness.
Same websites with the same fonts and the same layouts and the same surface SHIT that is supposed to help people –
What?
Get happy?
Lose weight?
Make money?
DO something?
Which is all well and good, but what am I really getting that differentiates what YOU do from what every other bored housewife and Mummy blogger is doing?
So no. No thank you, I don't just want to be another women entrepreneur with a pretty website and pretty programs and pretty much fuck all work that could actually be considered any form of ART.
And no. No thank you. I don't just want to 'make money online'.
Attend all the right conferences and network with the right people, so that what?
Learn how to do it RIGHT?
CONFORM?
Take a look around.
The internet is full of women entrepreneurs who had a dream.
My question is –
Where the fuck is that dream?
And how is this REALLY anything different from sheepling your way through the corporate world? Most of the women who HAD a dream have now LOST that dream whilst following the path to online success. The path that was SET OUT by them.
But who created it?
And do you REALLY want what they have?
And is that TRULY what you came here for?
Didn't you have a message?
Something to SAY?
Something to make people wake the fuck up and THINK?
You wanted to make people feel something.
You had goddamn TRUTHS to tell.
You had LEARNED things and you knew they had to be shared.
You came to make a freaking difference, to be a leader, a visionary, change the world.
And instead you made a freaking website, became a follower, a model student, and changed your business name once every 6 months or so.
You know what I think?
Fuck. That. Shit.
Didn't you once have your OWN freaking personality?
Didn't you have OPINIONS?
Didn't you used to dream of TELLING IT LIKE IT IS, of making people sit up and PAY ATTENTION?
You want to be a leader? You better start fucking leading.
You want to be a visionary? You better look into a future that you see DIFFERENTLY to others.
You want to change the WORLD? You better start by changing you.
Oh but you're scared of saying what you really think, you're uncertain, you're worried how people will react, and besides, that's not how it's done!
Well excuse ME, but don't LEADERS PAVE THE WAY?
Oh but you don't know where to start, what you really want, how you can really DO what you want to do?
Well it sure as shit isn't going to be by moving zombie-like through the internet paying careful attention to what other people are doing.
I dare you.
This week.
Every day.
Break DOWN the rules that you didn't even notice you were following.
Go into UNCHARTERED TERRITORY.
SAY something real.
FEEL something with everything you say.
BLEED with your words.
And every time you even CONSIDER putting ANYTHING less than the 100% awesomeness that is the TRUE inner you out there, say it with me –
Fuck. that. shit.
**Superwoman Success Challenge for today!**
A simple rule to know if you're on the right path –
If you can see anyone else, you're not.
Ask and answer: what does this mean to YOU?
Don't forget –
Life is Now. Press Play.
Kat x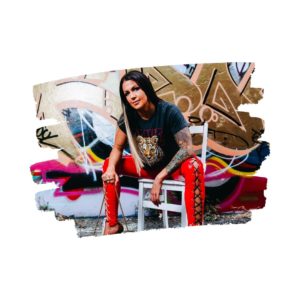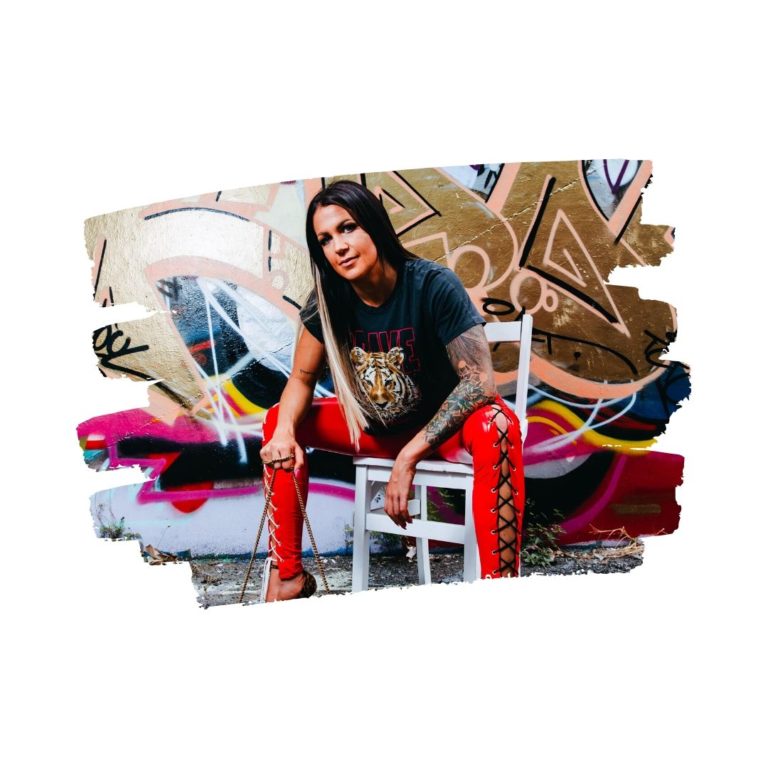 P.S.
I've been doing 100k months (and 4x+ that) since December 2014. I have mentored numerous badass peeps as they crossed that milestone. Now, for the first time ever, I'm taking you into the thought processes, patterns and also showing-up-edness of peeps who do THAT, while simultaneously teaching you how to access, activate and act from the deepest and truest blueprint of YOU.
My brand new digital course, The 100k Per Month Formula is HERE!
Are you sick of trying to teach and shift everyone else on how to expand their mindset and capacity to receive, and wondering where the person is who is going to hold THAT level of space for YOU?
Are you so.freaking.done with EVER having to tell yourself that the next level you're looking for requires you to do a, b or c that you don't wanna do, would rather claw your eyeballs out than do, thank you very much, and deep down don't believe you have to do?
DO YOU NEED SOME KAT IN YOUR LIFE TO KICK YOUR BUTT WITH ALIGNMENT AND LOVE AND MAYBE SOME BONUS BOOTY SLAPS TO WHERE IT'S MEANT TO BE?
The 100k Per Month Formula 

💃

💸

🔥
Registrations are off to a ROARING start already. And no small wonder, when you see all that we're doing.
10 modules + one extra (stealth!) one.
3 killer bonuses (including 2 entire new courses)
All new live course, starting June 8.
For the Entrepreneurs Who Were Always Gonna Run the Damn Thing.
You and me and a group of like-minded revolutionary leaders who specifically desire THAT money goal (and beyond) and know that they know that they know that it's where they should be.
Who are willing to do what it takes,
no matter what it takes,
until it takes,
AND THEN KEEP GOING.
To get there.
With integrity and soul and badass truth and BELLS on.
https://thekatrinaruthshow.com/100kpermonthformula
Check out the bonuses! 🔥
>>> Soulmate support $199 bonus.
A course I'm going to create alongside this one, and sell separately for a full $199, is on building a soulmate team. You will see me launch this at some point in the next month or so. You get this entire course FREE as a bonus with the 100k Per Month Formula!
>>> Mindset of a 100k Per Month and Beyond Entrepreneur –
I'm creating 30 days of journal prompts and mini asskickin' messages for you that go into the mindset of a 100k per month (and beyond) entrepreneur, in order to drop you deeper and deeper into being that person as we go. This is based on what I have observed in myself as well as the MANY badasses on and offline who I have coached who make this sort of money. This bonus could and likely will be sold separately for $199 as a home-study course!
>>> Q&A bonus!
My Q&As are famous for being one of the ways the GREATEST gold and magic comes out from me! You will have live access (and / or replay access) to two Q&A only sessions recorded JUST for 100k Per Month Formula students, and you'll be able to ask or submit your questions on these!
>>> Pay in full bonus!
Claim your place with the upfront payment choice (regular, VIP, or Super VIP) and receive an exclusive and UNAVAILABLE FOR SALE 'Fuck the How' Katrina Ruth graffiti T. Hot off the press, and just for you!
Everything you need to know and feel + your place here! https://thekatrinaruthshow.com/100kpermonthformula