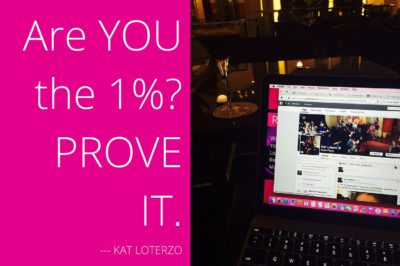 Live Your Passion
GET DOWN IN THE TRENCHES AND DO THE FUCKING WORK {the truth about what it takes}
What are you doing RIGHT NOW TODAY to hustle? YES I post a lot of shit about how glamourous and 5-star my life is AND IT IS.
But here is the reality of today, and of many days:
It's Mothers Day. I accidentally said yes to speaking in Sydney (a plane trip away for those who don't know Aus / where I live), and didn't realise until earlier this week – too late to cancel the speaking gig.
So, Enzo celebrated Mothers Day with the kids for me yesterday. Which is awesome.
Today I spoke on stage all day. Felt bad and sad and a little mad about missing Mothers Day with my kids. Felt guilty, like a bad Mum. Had an epic time anyway, got my game face on and did my hustle at the event. Didn't eat all day, so in the zone; loved it. In my element. But also: very fucking demanding physically mentally emotionally.
Came back to my hotel. ZERO rest. Did my weekly fame call with Regan Anne Hillyer. 35 minutes of kicking each other's BUTTS about what we need to do. About where we are holding back. About how we can UPLEVEL NOW.
Now:
I am out at dinner by myself, in a nice restaurant, dressed up, cocktails etc glamour YES. I am a VIFUCKINGP and I act accordingly.
I am surrounded by couples and families.
I am hustling. My head is in the game. I published my blog post (on my page right now about how if you're not rich yet it's your fault), and now I am HUSTLING to sell my Money Smackdown Workshop. I will PRIVATE MESSAGE hundreds of people tonight. HUNDREDS. I've been at it for a few hours and there are still '99+' messages unread in my personal FB inbox (FB won't show you more once it hits 99+ lol) and 99+ ADDITIONAL in my biz page inbox.
I won't stop till I'm done.
I might make another video or something.
I will clear my emails.
I will clear my list.
I will finish planning the Rich Hot Empire content for my private clients for tomorrow.
I will do the worksheet and slides for the Money Smackdown Workshop for Tuesday.
I will plan out my team's day for tomorrow.
I will have as many espresso martinis as is needed.
I will write up the content Regan and I planned and send it to her.
I will check the business inbox because my team don't work weekends and I WANT THE FUCKING SALES SO I DON'T LET THINGS WAIT.
I will do more emails.
More clearing of tasks.
And 1000 things I haven't mentioned.
While I do all this the PM RESPONSES will come in. So as fast as I clear them they keep on coming. People asking for help. People wanting an answer. People needing me to KICK THEIR ASSES. Messages I could IGNORE, brush off, say okay I get it you're busy, you already invested in something, you're not sure: no problem. I will respond anyway. I will ASK FOR THE SALE AND TELL PEOPLE WHY. I will do it all AGAIN tomorrow as well when they respond again by the way! And also: the reason I have so many messages is because I also PROACTIVELY reach out to people to check if they saw my offer. So don't tell me you don't get that many inquiries are YOU inquiring?
My clients will message me. I will respond. I will converse. I will check my forums. I will clear my inbox, my PMs, my desktop, one more time. I will do my money tracking again. I will plan tomorrow. I will drink more wine.
It will be midnight, 1am, 2am, and eventually I might even sleep.
I will get up at 430am and begin again. Journal. Money practice. Daily asskickery. Train my ass off. Be ON my fucking a game. Livestream. KEEP ON LIVING LIKE I KNOW I'M ALIVE AND I HAVE A FUCKING PURPOSE.
The world will sleep around me.
Rest, because they had a big day.
Stop, because they don't feel like it.
Pause, because they're not ready.
Cry, because something didn't work.
Watch TV because isn't that what you DO?!
And like the relentless motherfucker I AM I will get up, no matter how many times necessary and I will KEEP ON SWINGING because my MISSION outweighs my FEAR or even my fatigue.
And here is what else:
I will LOVE EVERY FUCKING SECOND OF IT BECAUSE I WAS BORN FOR MORE AND I WILL NOT STOP TILL I GET THERE AND I WILL NEVER BE THERE SO I WILL NOT STOP.
I would NOT want it any other way (except for the fuck up on missing Mothers Day!!)
I will do it whether I am tired.
Whether I am scared.
Whether I know what the 'best or right' next step is.
Whether it works.
Whether I have ANY desire or motivation because even though I live it sometimes I am human!
I will just.keep.going. because I am OUTCOME FUCKING FOCUSED and I refuse to say die.
You say you want it.
But show me the fucking proof.
Show me how you KEEP ON GOING and NEVER SAY DIE until you get there. Speak to me when you're picking yourself up and SWINGING, from the trenches, because the buck stops with you and there's nobody else to do it and so if you WANT it then it's on you.
Show me the proof.
Show me that you did the work.
Show me you fucking WANT it.
Show me you give enough of a fuck to keep on going until you BLEED.
And when you can show me that I will show YOU that you're fucking rich, and that you have it all.
If you're not where you want to be you flat out aren't doing the work.
No excuses.
NO BS.
If this scares or intimidates you, fine. Go get a job.
Everybody wants my life, and everybody can have it. What you see is real. I travel first class. I make epic amounts of money. I am making money on PURPOSE and doing what I love. I can take a day off whenever I choose. I have plenty of time for me. I get to indulge, spend money without ever looking at how much anything costs, be a VIFP.
Everybody wants it.
But show me who is willing to do what it TAKES to make that happen, and I'll show you the 1%.
There is a REASON not many people get to live like this, and the reason is simple:
They don't do the fucking work.
Remember:
Life is Now. Press Play.
Kat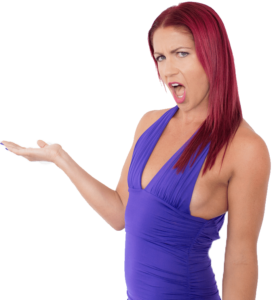 PS ONE DAY:
The Money Smackdown Workshop is here:
Deal With Your Money Shit Once and For All, Develop an Internal BLUEPRINT OF RICH, Learn How to Generate IDEAS THAT SELL, Make Selling and Launching EASY AND FUN, and Get CASH In Your Bank Now, and Every Damn Day After.
Get with the fucking program, and let's get you RICH from who you ARE:
https://thekatrinaruthshow.com/moneysmackdownworkshop/
PS
Expansion.
10 Days of Live Soul Transmissions, to Help You Find and Follow the Messages Within
Day 1) Trust
Day 2) Certainty
Day 3) Self-Belief
Day 4) Empire Creation
Day 5) Your Deepest Message
Day 6) Following Soul Guidance in All Areas
Day 7) Faith vs Fear
Day 8) Accessing Flow, and Superflow
Day 9) Expanding Time
Day 10) Expanding Money
Every day will be a LIVE soul led transmission.
This will take place on Facebook video, held at a variety of times in order to account for varying time zones, and scheduled only once we have begun. Our daily soul transmissions will be guided from MY higher self and directed from and for YOURS, to help you find and FOLLOW the messages within. The messages of your spirit, your consciousness, of the who you've always been and yet have managed quite well to cover up a lot of the time.
This is about stripping away –
And getting back to the CORE.
We'll dive day by day into the above mentioned areas –
And you'll receive all content and bonuses to keep for life.
There will be daily spirit prompts which you'll receive after each training.
And plenty of time opportunity connect with me throughout, receive transmissions direct to YOUR questions, and absorb more even than what comes through on the trainings, via the energy we'll create in this collective!
It's very rare for me to know in advance exactly what is coming through day to day.
I certainly don't have the details of each day's content. But I know that these areas have been on my heart to talk about, in particular around belief, around certainty, around living from FAITH.
We know that exactly what is meant to come through for you WILL, and then some. And that if you intend and allow for it to, it will change, most likely before we even begin, due to your energetic commitment, the direction of your LIFE!
Meaning: direct it back to absolute soul alignment.
*** NEVER Seen Before Bonus! ***
As part of this, I've been guided to offer a NEVER before seen bonus … one I feel super vulnerable about sharing!
It's the exact journaling I did to allow the download of THIS offer through. How I allowed the idea to bubble up. You'll see my doubt, uncertainty, annoyance. You'll see what I discarded. How I went through the layers. And how I KNEW, this was the one.
I'll ALSO add in copies (screenshots) of my conversation with my COO Ash, where I was talking through the idea and allowing it to come to life.
I want to show you the exact Idea to Launch process!
This bonus alone is EASILY worth the cost of this program, particularly when you hear the mindset side of it, in terms of STAYING THE COURSE and refusing to back away from my self until the idea showed up!
I refuse not to create!!
AND, when you register for EXPANSION today (and how could you not?!) you'll also receive early access to the Pre-Work. This is ALSO never seen before, and brand new just for you – and it's a guided meditation on remembrance, to help you connect back to deepest self and the most certain truth of your destiny, before we even begin.
Perfect priming, for when we expand RAPIDLY into all that is coming through in this work!
Of course I could now go on and on here, about what I could or should have charged for this, and what it's actually going to be …
Or about all my accomplishments on line and off, with money, with purpose, with passion, with flow …
I think you know all this anyway. Even if you just me! Your soul feels what matters. And that's ALL that matters.
But I will say this:
You've always known it's supposed to be about ALL that is inside of you. That it's meant to COME from a place of purpose, passion, and SUPER super flow. And that if you just.freaking.trusted, and showed up FULLY from that place, you'd be living in a different reality already.
THE ONE INSIDE OF YOU.
If that's true for you right now, then LET'S GO CREATE THAT REALITY.
Right now
Press play for regular, (super fuck yes!!) upfront or payment plan
OR
Press play like a VIP, and receive the full course, plus 10 days direct photos or screenshots of my ACTUAL personal journaling, so you can see how I create and expand my life, PLUS a VIP only follow-on live Hotseat, where you'll receive a personal transmission just for you, if you'd like one! Payment plan also available.
>>> https://thekatrinaruthshow.com/expansion
We start Monday 17 December, US time!