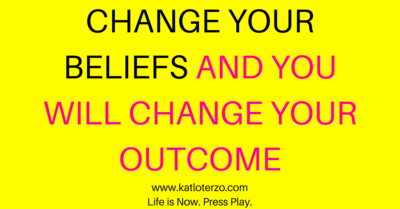 The basics of success are simple:
Decide what you want.
Commit to getting it or making it happen.
Do the (fucking :)) work.
For those of us who pretty much daily think about success in one way or another we're kinda all over this shit … at least in theory. We set goals, we take action, we DO the fucking work. So why is it then, you might very well wonder, that despite your profound awareness around 'how success works' you've still not achieved all those big dream goals and desires that have been lurking in your mind for so long?
You still don't have the body you want, not really –
Your business isn't where you want it to be, or thought it should be by now, not quite –
You're not FULLY getting your true message out there –
And so many of life's big events and experiences seem to be either always just out of reach or else the way that you've manufactured them into your life just doesn't quite meet the mental picture of how you wanted it to be.
In a moment I'm going to tell you EXACTLY why you've not yet achieved the things you long for, or why the way in which you've achieved them just isn't RIGHT, but first we need to look at what you HAVE achieved.
Grab a pen and paper – do it now! – and let's look at the following areas:
* You
* Business
* Money
* Love
* Relationships
* Fun and Adventure
* Meaning
You can define these categories however you like, and of course you're welcome to add others if you like. For each category, write down exactly what you HAVE achieved over the past 5 years in this area. Write down even the small accomplishments or habit changes, even those you don't feel especially over the top excited about but yet you still acknowledge you DID something, created something, got somewhere.
Now have a think about WHY you achieved those goals. Write down anything that comes to mind as a reason.
You'll probably come up with things like:
* Learning how to
* Developing the habit
* Beating sabotages or resistances
* Getting support or accountability
These things are all true, but do you want to know what the biggest reason for your success was; the REAL reason you got there?
It's not because of what you learned.
It's not because you created the habit or discipline.
It's not because of the battles you fought and win on the inside.
It's not because of who was in your corner.
And it's not even because you WANTED it badly enough.
If you took any of those things on its own it would categorically NOT be powerful enough to create change, but there is one thing we haven't mentioned that would be and IS:
You believed you could, and you decided you would.
Write this down because THIS? Will fucking change your life. (And already is) –
—> You ALWAYS get the fastest and best results in the area you believe you'll get results in <—
Believing it is 'generally possible' or 'logically possible' is not enough, you have to believe it is possible for you and also that it WILL happen.
But here's the real kicker:
Yeah yeah yeah, I know – I already said that, right?!
Well yes, but when I said it I'll be you were thinking about it in terms of the GOOD things you want to create in your life. But did you consider that the not so great or even awful outcomes you've created in your life right now – and are continuing to create – are ALSO a result of you believing that that's the path you were on?
You didn't end up stuck here – fat or broke or lonely or regretting a lack of courage and action-taking, or whatever your shitty situation is – due simply to poor habits or lack of discipline or know-how.
You GOT here because of your beliefs.
And you'll continue to get to wherever you go because of your beliefs.
Whatever you believe more, or stronger?
You'll get more of, and faster.
So even though you might VERY badly want to get in shape, make more money, increase your net worth, find true love, and so on, and even though you may work hard to get there and to create habits that allow you to do so, if you don't believe you're going to get there you won't, but also if you DO believe something that is in contrast then it will STOP you from getting there.
At worst it will set you completely on the opposite path, and at best it will confuse the issue for you so much that you're not able to take action or any action you do take is simply not aligned and doesn't work.
So if you really really really want to get in great shape, and you're actively trying to do so, but yet you also believe that you are someone who is fat, unhealthy or just not 'able' in this area, then the RESULT you get will be that you'll move more and more so down the path of being fat, unhealthy and not able. You'll PROVE your own beliefs via both the actions you take and don't take, and the practical outcomes you manifest as a result.
You will succeed, for sure. But what you'll succeed at will be staying out of shape and feeling like shit!
Even if you believe it's 'in theory' possible for you to get in shape, if your beliefs about yourself are that you are an unhealthy and overweight person, then those beliefs will override the positively angled ones which are not fully entrenched and therefore not your TRUE or dominant belief.
In business, you might show up each day and put the work in, and you might believe it is POSSIBLE for you to get the sort of results you dream of but if you also SEE yourself as someone who struggles for money, meaning, and the ability to make a difference doing what you love, then guess what?
You will SUCCEED at the continued result of struggle.
So what do you do about it, if your beliefs are heading you down a path you REALLY don't wanna keep traveling?
Well it's pretty fucking obvious, don't you think?
You change your beliefs.
(Write this down!) —> Change your beliefs and you WILL change your outcome <—
HOW do you change your beliefs? It's actually a lot simpler than you might think.
#1. Decide what the beliefs are that are necessary for you to get to your goals. Ask yourself 'what would a person who has 'x' outcome believe?'. Write down as many answers to this question as you can.
#2. Commit to now believing these new beliefs. Yes, you really can just CHOOSE your beliefs, and you can choose new ones anytime you like!
#3. Reinforce your new beliefs daily, in as many different ways as you can, until they are fully implanted and you 'actually' believe them. Do this through journaling, through taking ownership and using statements like 'I now choose to believe ______', and 'I now believe _______', through speaking them aloud both privately and publicly, and through acting accordingly. So just as you asked what a person who is successful in the area you desire to be would believe you can ask yourself what they would DO, and then do it.
Let's get fucking real:
What this is really about?
You always are who you THINK you are. So what comes up for you when you ask yourself who you are?
How would you complete the statement 'I am _______'?
How would you LIKE to complete that statement?
If you ARE serious about change then write down your new CHOSEN 'I am's' now, and then COMMIT to them.
From here on out it's a simple matter of rinse and repeat.
Creating the life you want doesn't happen by accident, or because you deserve it, or even because it's your destiny. It also doesn't happen just by doing the occasional success mindset or thinking exercise.
It happens when you are committed DAILY to mastering success.
It happens when you're committed daily to thinking in a way that supports your continual progress towards your dreams.
And it happens when you're committed daily to doing the fucking work.
Just make sure it's work based on what matters, and on beliefs that serve you. Remember that either way you WILL succeed, but you get to choose whether you 'succeed' at the stuff you say you don't want or whether you learn how to succeed at the things you actually crave and are born for.
Isn't it time you got fucking real about success?
Don't forget –
Life is Now. Press Play.
Kat x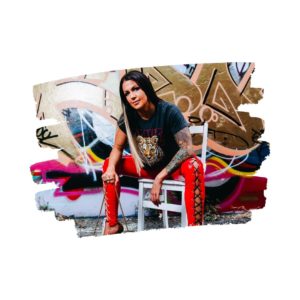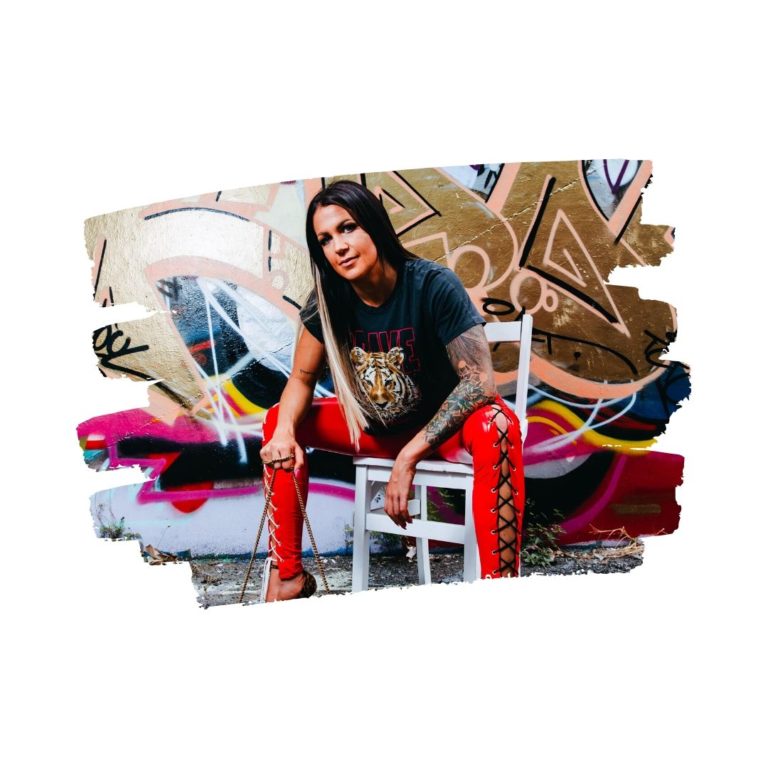 P.S.
Million Dollar Soul Team is here!
An absolute MUST for any entrepreneur who is ready to NOW start saying yes to the one day vision of where they're meant to be!
The Point by Point & Definitive Program on Finding, Building, Training, Empowering, and Flowing With Your Ultimate 'One Day' Soulmate Team, But Now!
https://thekatrinaruthshow.com/milliondollarsoulteam/
Learn exactly, and every step along the way, how I went from solo entrepreneur, to one and then two VAs even up to multiple 7-figures per year, to now being surrounded by the MOST incredible dream team on the planet! Everything you need to know for EVERY step on your journey in this area, plus the ongoing day to day and BTS of all of it! Taught by me AND the #KatNinjas, and includes access to our Standard Operating Procedures, Templates, Systems, and more, that you can use right away in your own biz, even if the entire team right now is, like it once was for me, YOU!
This 4 week program is about SO much more than simply the 'how' of finding, building, training, empowering, and flowing with your ultimate soul team. What it's really about? Getting TF outta your own way, whatever that looks like, to say yes to the business and life you actually came here for.
Come see what I made you, here: https://thekatrinaruthshow.com/milliondollarsoulteam/
P.P.S.
I'm re-opening Rich Hot Empire, today!
This is my 6 week 1:1 intensive, #KatrinaRuthFamous since 2016! It is THE way to work with me if you know you're meant to work with me 😉
During our 6 weeks together I take you through EVERYTHING there is to know around building your low end right through to high end multi 7-figure and BEYOND soul aligned empire, doing only what you love.
This isn't about where you are right now in business, this isn't about how much money you're making right now it's about who you are as a person.
Rich Hot Empire is about flicking the damn switch on who you're meant to be NOW!
Here's the thing –
The difference between you and the woman you see who is crushing it online, who's doing such an amazing job, who is so inspiring just through the ESSENCE of who they are –
Honestly, the difference isn't the systems and the structures..
The difference is she just has a HIGHER LEVEL OF BELIEF than you.
The belief in her God given right to have things work in a certain way
The belief to have business work in a certain way
The belief to have life treat her in a certain way
The belief to have the right ideas come through
The belief to have things just work out
She just believes and expects it!
What is your level of belief?
It's time to back yourself, but FULLY.
Its time to dig your damn heels in and DO the darn thing now!
This?
This is what Rich Hot Empire, and the work I do with you as a private client in this 6 week time together, is all about.
It's a time to really get into the structure and strategy in a DIFFERENT kind of way. To go behind the scenes of how I've done it, to build a multiple 7-fig per year biz which breaks all the rules, lets me be me, and yet is also highly structured … without at all feeling that way!
It's a pretty cool thing, to realise you figured out how to unleash ALL your madness, but fully, and NEVER compromise on what feels fuck yes and fly for you, and yet know you got your biz shiz sorted!
Guess what??
You get to have that too.
We dig ALL the way in to your belief stuff, mindset stuff, energetic alignment and ability to receive, everything INTERNAL that is stopping you from already being where you know you should and could, and what to do about it.
Rich Hot Empire gets such incredible results for people because it marries these two areas together. Full alignment to that next level identity you KNOW is waiting for you –
And full asskickery to do what you know you gotta do, with me right there by your side showing you how to do that, how to find the exact way that feels good and works for YOU.
Ready to go all in on you and truly BELIEVE you can have it all?!
Message me for the full overview: http://m.me/katrinaruthofficial
>>>Rich Hot Empire! 6-Weeks Personally to Grow Your Perfect Cult Tribe, Create and Launch Your Low-High End EMPIRE, and Set Up Multiple Recurring Income Streams to Take You to 7-Figures and Beyond, Doing What You Love! <<<
6-week personalised intensive high level mastermind
Weekly group training and support; multi-media training: visual + audio
'Done for You' Templates and Step-by-Step Worksheets
Personalised 1:1 coaching included, plus DAILY unlimited 1:1 access
My personal hand on your business success
Weekly group coaching call and hotseat with my other private clients
24/7 mastermind forum, networking and support
Very limited spaces
Results guaranteed
Not for everyone
I'm so excited to do this work with a small group of badasses who are willing to SHOW UP FOR THEIR SOUL no matter what. To walk away from all that is not serving, not actually working, not FILLING you. And to all yourself to bring your truest desires to life.
If that's you, or you've felt the call to work with me at this level, PM me now.
Apply via PM only http://m.me/katrinaruthofficial. I can't wait to speak with you!