News
Have Your Cake And Eat It: 5 Steps To Guilt-Free Christmas Partying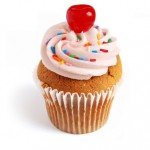 I went out for two indulgent meals this weekend. One was a Christmas party and therefore justifiable, but the other was nothing except for a feed-on effect from the first. Quite literally.
Christmas time or not, my ability to stay motivated with healthy eating is a direct result of how I'm feeling about myself. If I feel happy, healthy, energized and self-confident, I'm motivated to workout harder and to eat well. If I've been eating, drinking and merry-making my way from festivity to feast, I become less and less motivated with each passing day.
Hence the reason that this weekend I went almost directly from night-time party-ing and guilt-free thoughts –
"I've been good this week, I deserve to let my hair down"
– to morning-after self-destructive despair:
"Oh well, I probably gained 5 pounds from last night and I feel like you-know-what so I may as well just order the pancakes and be done with it. It's going to be a fat Christmas after all. Hot chocolate and waffles on the side please"
Do you want to place a bet as to whether I had a workout after that breakfast, or whether I just continued the vicious cycle right through the entire weekend? Hold that thought for now.
If you've just about decided that December means adding a few pounds, losing a great deal of energy, even more sleep, and most of your self-confidence to boot, then it's time to listen up. Christmas festivities are great. And yes, you should be able to let your hair down. It's no fun for you or anyone else if you hang out by the water fountain all night nibbling on raw veggies. But what you don't deserve, what you absolutely cannot afford, and what I'll bet you certainly won't enjoy, is to let one dinner out blend into the next party, into 7-night-a-week drinking, into morning muffins and mid-afternoon candy canes. You know I'm right. Want an incredible body? Then you need to stay focused. And be firm. Keep your mind on what it is that's truly important to you. But remember that with the right planning you can have your cake and eat it.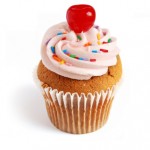 Five Steps To Guilt-Free Christmas Partying
1. Map Out Your Party Calendar
This does not mean scheduling extra shopping time for each new outfit that you absolutely MUST have. Sure, we're already halfway through December, but there's still plenty more eating and drinking to be done. Too much, if you're not careful. Pull out your diary right now, or just grab a blank page and map out the next 2 weeks (let's cover NYE). Write down every event that you know involves potential indulgence. Even if it's just an extra morning tea out. You need to know what you're dealing with in order to effectively combat the battle of the Christmas bulge.
2. Prioritize
If you're serious about maintaining or continuing to work toward an incredible body then you really can't afford more than two big events out each week. Three max. By big event I mean excess food and drink. This does not mean you have to skip on other events, but you will need to be prepared to say no when someone hands you that third champers, or insists you try just one of those yummy eclairs. If you know that you won't have the willpower to resist, well then you will have to prioritize the most important events and stay home for the rest. Sound too harsh for you? Well, it's your choice. Just so long as you've decided what's most important to you – your health and the way you feel about yourself, or parties parties parties. Either answer is fine, as long as you're being true to yourself.
3. Don't Arrive With A Growling Belly
If you've heard this one before, well maybe there's a reason for that. The absolute worst thing you can do is arrive at an event with a starving tummy and a camel's thirst. Prepare yourself both mentally and physically to resist too much temptation by eating something light before you head out, and by being well hydrated. At this time of year a few extra glasses of water throughout the day does not go astray.
4. Enforce A Pre-Party Exercise Rule
I know that Christmas is one of the hardest times of the year to stay on track with regular exercise. But don't you think it's also the most important? If you want to really feel good about yourself the morning after, then enforce a pre-party exercise rule. Even if it does mean setting the alarm for an (even more) ungodly hour. Or here's a thought. Maybe you could hit the gym at lunch instead of fighting the crowds for futile shopping followed by a treat to help undo the stress of it all. Shop online instead. Worried about having enough time for a decent workout? Funny thing, I wrote an article on just that only last week. Read it here.
5. Eat Smart In Between Events
One of the silliest things that many people do to combat year end feasting is to starve themselves in between events, or to grab something on the run. Now I'll bet this isn't you, but let me tell you something just in case. Skipping meals or eating poorly balanced meals (processed foods, all carbohydrate and no protein or good fat is one of the quickest ways to gain weight and feel awful. Eating on the run, even if it's 'healthy' food, has the same effect, This sort of behavior tells your body that it's a time of stress, or that good food is not readily available. As a result your body will hold onto stored body fat and do whatever it can to store even more fat – just in case you need the back-up.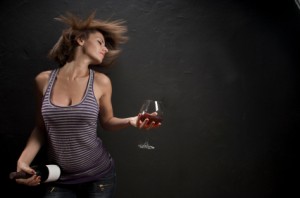 With The Right Planning You Can Still Let Your Hair Down This Christmas
Before you head out for the next big meal or reach for the third, fourth, fifth naughty beverage, ask yourself this:
What do you really deserve? Incredible feasting, or the knowledge that you've had a great Christmas, let your hair down, but are still on track for your Body Incredible? Yes, it's your Christmas and you can eat if you want to, but it's also your body. Your self-worth. And your chance to show yourself what you're made of. You only get out what you put in.
Life is Now. Press Play.
Kat
Don't forget –
Life is Now. Press Play.
Kat x
PS
I HAVE SOME BIG NEWS TO SHARE!
As of today, I'm opening up the doors to my Inner Circle, my 12 month private client mastermind.
This is THE most badass high level mastermind in the world for women who want it all – and are prepared to do what it takes to get it! Really what we're talking about is being prepared to be the PERSON.
And that's what I do. I help you remember ALL that you were, and then become it. ALL Of it.
This is my highest level private mentoring circle. The exact place where I have personally mentored dozens of this industry's most elite female entrepreneurs to break income barriers ranging from 10k months to multiple 7 FIGURE months, and everything in between. But more importantly than that – to become who and what they always were.
But know that this is not only (obviously) not just for the masses, this is also not just for someone who can afford to invest in a high level private coach. Being willing to throw money down is something which has absolutely zero correlation to being somebody who has what it takes to TRULY go next level as a leader.
If anything, in this industry, investing in a high level coach such as myself, is a rite of passage which veers just a little too much on the side of 'trend'. It's become something which 'everybody does', almost as a way of proving they play business and life a certain way.
Maybe even of trying to prove it to themselves.
Here is the reality which those who I am truly here to personally mentor and lead KNOW, the reality which my clients and all women like me as well as of course me personally have ALWAYS known:
We are VERY VERY DIFFERENT.
We are simply, smarter, faster, and have more presence. We can do more in our minds before breakfast than what most people can do in a freakin' WEEK, a month, a year.
We are not basic ass coaches trying to heave ho our way up a few extra thou a month.
We are the ones who have ALWAYS known we are 1% within the 1% within the 1% in terms of how we think, create, operate, how and WHAT we are tapped in too.
This is not arrogance, this is fact.
And there has NEVER been any question but that we will go all the way.
My clients are high level badasses who do the work, who have a proven track record BEFORE coming to me, and a BEING-ness which unquestionably separates them from the rest. They don't come to me to save them or lean down and hold my hand out so they can clamber up. They come because they are, quite simply, ready to go to the next level, already absolutely on their WAY there, and see in me something which they recognise because it is in them.
That 'can't stop won't stop' fire, and a level of 'unapologeticness' which, when truly understood and applied, can literally be the difference between 5-figure or low 6-figure and 7 or multi-7-figure entrepreneur.
So if you know who you are and it is THAT –
And you feel certain that you are ALREADY well on your way to to precisely where you're meant to be, but that being in MY energy could help you to drop in and get there even faster, and that with a couple of simple tweaks your current revenue could be doubling, tripling, heck QUADRUPLING and beyond in months, as it has done with numerous of my clients previously, well then –
PM me here http://m.me/katrinaruthofficial and we'll see if it's a fit. I'm excited to talk to you, and maybe – do biz and life with you.