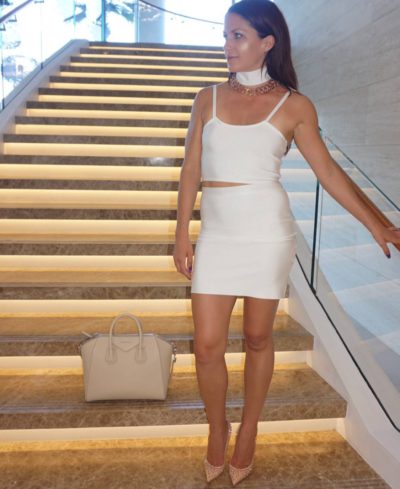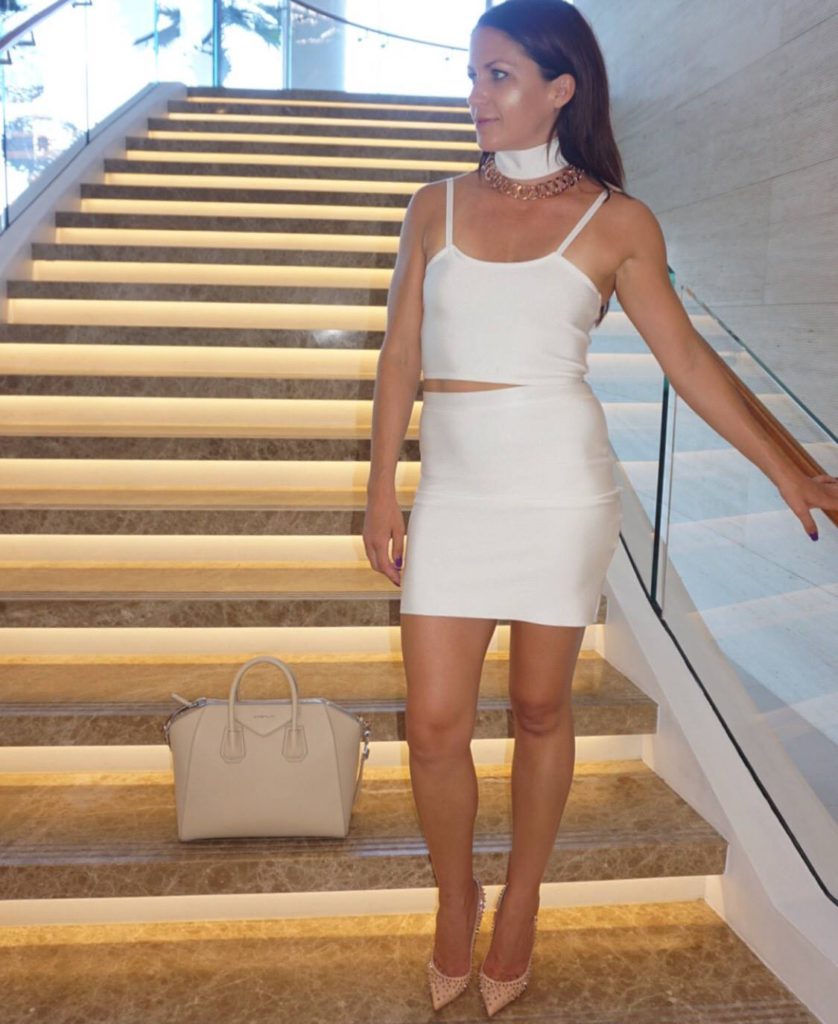 If you really boil it down and strip away all of the fluff and bullshit and HOW, there is actually only one thing you need in order to allow your every desire to come true.
You can go to the ends of the earth and hire the best in the world to seek the right strategy, to learn the steps, to do it right and beCOME the best, but if you don't have this one thing?
You're screwed 🙂
And here's what's so crazy, so perfect, so beautiful, so WONDROUS, to consider:
It's just a choice.
It's just a motherfucking choice!
What's BIZARRE, though, is how few actually choose to choose.
To believe.
To trust.
And to act.
From that place.
What's MADDENING, at times, to notice in others or even, yes, I admit, in myself, is that ALL that is required is trust and acting FROM trust … and truly it becomes IMPOSSIBLE to make an incorrect decision or take the wrong path … but yet …
You don't.
You wake up. KNOWING that all of the answers are within, knowing and FEELING the future you inside of you, KNOWING in your heart that actually ALL it would take is to leap, to step off that cliff, to say yes to what is CALLING you, but instead, no thank you –
I think I'll just be human AF today.
I think I'll give another day –
Trying to figure shit out. Make a great plan. Clear my list. Get shit DONE, so that I can feel like I, what – ?
Earned the right to be the me who I'm meant to be?
Proved myself worthy of being allowed to simply act from flow?
Created a good SAFETY NET of 'doing the do' and getting shit done just in case, just in case, just in case … what?
Just in case being YOU, and following what you're being told to do from IN you, doesn't work?
Hmmm …
I mean, don't get me wrong – I DEFINITELY GET IT.
I know what it's like to KNOW what you must do.
To feel that pull and call.
To be VERY fucking clear (if only you'd listen) on what you're being TOLD from inside you to do.
To also, deep down, when you pause for just a moment and put aside the bullshit and the stories, just KNOW that it would work … of course … DEFINITELY …! …. but yet to still turn around –
Say not yet –
Press pause on even the IDEA of following inner guidance –
Because, well –
Fear.
And what if.
And how.
Etc.
I know what it's like to feel all that shit and to REPEATEDLY not follow what I was born for and what my soul COMMANDS. So I get it, yes. But do you know what else I know, as a result of knowing all that stuff?
I know what it's like to wake up day after day feeling like you are KILLING YOUR OWN SOUL, because you repeatedly don't do what you said you'd do.
I know what it's like to sink into sabotage, depression, anxiety, anger, and all-pervading gloom, because you're not living your LIFE.
I know what it's like –
To not even give –
The smallest of fucks –
About the so-called BIGGEST of things –
Because it just, well –
Doesn't matter, actually, anwhere near as much as you thought it would and maybe not at ALL.
You can make the money.
Climb the mountains.
Have it ALL.
But if you're not pressing play on what MATTERS then you'll spend your days just trying to get THROUGH your days, and wishing you were really anywhere but IN those days.
This is not how it's supposed to be.
This is not what you were BORN for.
This is NOT HOW YOU NEED TO LIVE!
But the ONLY way out, is to let go.
Stop holding on so damn tightly to things you THINK keep you safe, which in actual fact are DESTROYING YOUR DREAMS!
You can have it all.
What you feel inside of you is REAL.
The shit you dream about? You don't dream those dreams for no reason, you dream them because God GAVE you them TO dream. Which means?
They're absofuckinglutely possible.
Yours to create.
You CAN do it your way, fully, exactly as your heart desires and yes STILL GET TO HAVE THE MONEY, the fame, the glory, the 'outcomes' in whatever shape or form you decide them, because here's the BIG 'secret' about all of this –
The outcomes are just something you decide.
It has ZERO to do with what you DO … meaning that there is NEVER anything you have to 'do' in order to manufacture a result.
But yet there is always, of course, action to take.
So here is what TO do.
It's very very simple …
Decide what you want.
Decide you can have it (either you believe in infinite possibility or you don't!).
Decide it is therefore DONE.
Ask yourself what aligned action you'd take NOW, in this very moment, if you actually just –
Had faith.
And then do it.
Repeat.
Repeat.
Repeat.
That's all.
Remember …
Life is Now. Press Play.
Kat
PS Did you SEE this?!
MONETISE NOW BUNDLE! #NowLive
I've literally never before re-opened a live program while it's on but I just added in SO much awesome stuff and it is next.level.ridiculous!!
I decided to add TEN BONUSES and One Massive Live Q&A Training to the ALREADY insane Million Dollar Templates program!
AND….
The value is just SO next level that I had no choice but to re-open the doors and invite YOU IN!
Take a look at these bonuses baby!
MONETISE NOW BUNDLE:
* How to Design a Killer Optin
* How to Write a Great Sales Page that Sells!
* Selling Evergreen: What to Do With Products Once They've Already Run Live
* High-End Sales, Closing, Pricing and FB Messenger Closing + Coaching!
* Membership Site Launching + Monetization
* How to Design Your Online Course or Product
* Content Re-Purposing and Leveraging, and How My Team Do It + How to Post on Social, for Different Platforms
* Knowing What to Post on Social Media
* Exactly What I Would Do if Starting From Scratch
* How to Channel and Be Intuitively Guided
For the next TWO DAYS ONLY I have re-opened the doors to my Million Dollar Templates LIVE program… while it's still on!
I have literally never done this before BUT I just added in SO much awesome stuff and it is next.level.ridiculous that I couldn't NOT share with you!
Jump in NOW and receive the Monetise NOW Bundle PLUS check out what we are covering in the Massive Live BONUS Training
Q&A Topics I Will Cover On One Massive Live BONUS Training …
* Anatomy of an 'About Page' that sells
* Marketing outside of Social Media
* Paid advertising – (When to start doing that, what platform, best practices, etc.?)
* Many Chat
* Managing biz with family / kids; also location free
* Mastering clutter + inbox / messenger madness
* How to get booked and recognised as a Motivational Speaker please.
* Legal templates and resources for coaches
* Getting featured by podcasts / the media
* How to find great JV and affiliate partners; how to set it up; money / promoting of etc
* Promoting in other FB groups
* How to Sell on Different Social Media Platforms
* Creating High Engagement in Your Community, and Should You Tag People
* Whether You Should Have a FB Group, How to Build / Maintain
* Seven-Figure Self Care, Stress Management, Choosing Your Emotional State
* How to Channel and Be Intuitively Guided
* Motherfucking Discipline!
* About Intermittent Fasting
* Daily Fame Actions
* How to Write a Book, and Publish It
* How to Release a 'Not Right' Client
* Finding Soulmate Clients Who Just Keep Buying!!
* My Favourite Software and What We Use in My Biz!
* How to 'Do' Video + FB Live Best, Also Where to Upload. FB Live Fears, Also!
* Being 'Organised' or Scheduled When You Just Wanna be Chaotic and Crazy!
* Funnels 101: How to Set 'em Up, What You Need, What to Measure
PLUS I have also extended the LIVE support in this group for Another 3 Weeks!!! #Boom
Head to the link now gorgeous and check out everything that I'll be covering with you!!
Oh and YES you WILL have access to ALLLLLL the content that has been rolled out live in the group already!
Like i said it's next.level.ridiculous!
Join me NOW!
https://thekatrinaruthshow.com/milliondollartemplates/
PS
Expansion.
10 Days of Live Soul Transmissions, to Help You Find and Follow the Messages Within
Day 1) Trust
Day 2) Certainty
Day 3) Self-Belief
Day 4) Empire Creation
Day 5) Your Deepest Message
Day 6) Following Soul Guidance in All Areas
Day 7) Faith vs Fear
Day 8) Accessing Flow, and Superflow
Day 9) Expanding Time
Day 10) Expanding Money
Every day will be a LIVE soul led transmission.
This will take place on Facebook video, held at a variety of times in order to account for varying time zones, and scheduled only once we have begun. Our daily soul transmissions will be guided from MY higher self and directed from and for YOURS, to help you find and FOLLOW the messages within. The messages of your spirit, your consciousness, of the who you've always been and yet have managed quite well to cover up a lot of the time.
This is about stripping away –
And getting back to the CORE.
We'll dive day by day into the above mentioned areas –
And you'll receive all content and bonuses to keep for life.
There will be daily spirit prompts which you'll receive after each training.
And plenty of time opportunity connect with me throughout, receive transmissions direct to YOUR questions, and absorb more even than what comes through on the trainings, via the energy we'll create in this collective!
It's very rare for me to know in advance exactly what is coming through day to day.
I certainly don't have the details of each day's content. But I know that these areas have been on my heart to talk about, in particular around belief, around certainty, around living from FAITH.
We know that exactly what is meant to come through for you WILL, and then some. And that if you intend and allow for it to, it will change, most likely before we even begin, due to your energetic commitment, the direction of your LIFE!
Meaning: direct it back to absolute soul alignment.
*** NEVER Seen Before Bonus! ***
As part of this, I've been guided to offer a NEVER before seen bonus … one I feel super vulnerable about sharing!
It's the exact journaling I did to allow the download of THIS offer through. How I allowed the idea to bubble up. You'll see my doubt, uncertainty, annoyance. You'll see what I discarded. How I went through the layers. And how I KNEW, this was the one.
I'll ALSO add in copies (screenshots) of my conversation with my COO Ash, where I was talking through the idea and allowing it to come to life.
I want to show you the exact Idea to Launch process!
This bonus alone is EASILY worth the cost of this program, particularly when you hear the mindset side of it, in terms of STAYING THE COURSE and refusing to back away from my self until the idea showed up!
I refuse not to create!!
AND, when you register for EXPANSION today (and how could you not?!) you'll also receive early access to the Pre-Work. This is ALSO never seen before, and brand new just for you – and it's a guided meditation on remembrance, to help you connect back to deepest self and the most certain truth of your destiny, before we even begin.
Perfect priming, for when we expand RAPIDLY into all that is coming through in this work!
Of course I could now go on and on here, about what I could or should have charged for this, and what it's actually going to be …
Or about all my accomplishments on line and off, with money, with purpose, with passion, with flow …
I think you know all this anyway. Even if you just me! Your soul feels what matters. And that's ALL that matters.
But I will say this:
You've always known it's supposed to be about ALL that is inside of you. That it's meant to COME from a place of purpose, passion, and SUPER super flow. And that if you just.freaking.trusted, and showed up FULLY from that place, you'd be living in a different reality already.
THE ONE INSIDE OF YOU.
If that's true for you right now, then LET'S GO CREATE THAT REALITY.
Right now
Press play for regular, (super fuck yes!!) upfront or payment plan
OR
Press play like a VIP, and receive the full course, plus 10 days direct photos or screenshots of my ACTUAL personal journaling, so you can see how I create and expand my life, PLUS a VIP only follow-on live Hotseat, where you'll receive a personal transmission just for you, if you'd like one! Payment plan also available.
>>> https://thekatrinaruthshow.com/expansion
We start Monday 17 December, US time!