News
Healthy Chocolate Fudge Recipe – Yes, Really!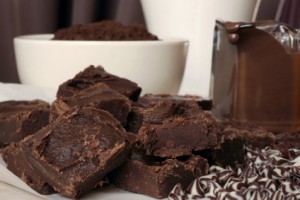 When I was growing up, I absolutely loved to bake. Chocolate cake, apple and rhubarb crumble, choc-chip cookies, double choc-chip cookies, triple choc-chip cookies, choc-fudge bars … is it just me, or is there a theme here?
Anyway, as a very health-conscious adult I'm a little more wary of frequent baking. I've found it can lead to frequent over-eating, and – as I seem to have zero self-control in matters of the kitchen – it's safer to steer clear altogether. At least it was, until a friend passed on this fantastic healthy choc-nut fudge recipe, and I made a few changes to make it even better! A new favorite of mine, and I'm sure it will be yours too.
Super-Healthy Chocolate Fudge Recipe – The Mix
1 cup full-fat organic coconut milk
150 grams raw dark chocolate (or 70%+ organic dark chocolate). Click here to read about the health benefits of chocolate.
A few hefty tablespoons (depending on taste) of your preferred nut butter. Keep in mind that nut butters don't often come organically, so you may prefer to blend your own nuts, or leave out altogether if you're not a huge nut fan.
1 cup dried goji berries (available from any health food store). Dried cranberries or sultanas are okay, although not quite as health-affirming.
5 flat tablespoons non-wheat flour. I like to use chickpea flour from the health-food store, but spelt or buckwheat (a member of the rhubarb family) is okay.
2 rounded tablespoons almond or hazelnut meal (use rice bran if you're allergic to nuts)
A dash of vanilla essence
Stevia powder to sweeten (a herb with up to several hundred times the sweetness of sugar, and with no effect on your blood sugar levels – find it in any health food/organic store)
Putting It Together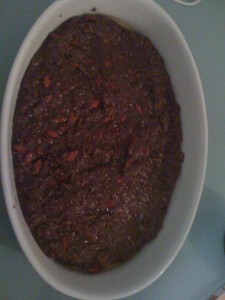 Add the coconut milk and vanilla essence to a small saucepan. Keep the heat low, and stir frequently. Gradually add the chocolate (broken up into small-medium pieces), and keep stirring as you add the nut butter and stevia.
Once you have a smooth mixture, add the remainder of the ingredients, and stir until they are well mixed through. Hey presto, you're done! Now, simply spoon the mixture onto a platter (use waxed paper over the platter), and pop it in the fridge until cool. Keep covered to avoid fudge-thieves, and also to stop it drying out.
And don't forget to let me know what you think!
Don't forget –
Life is Now. Press Play.
Kat x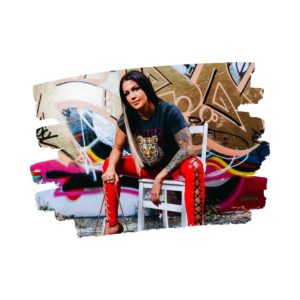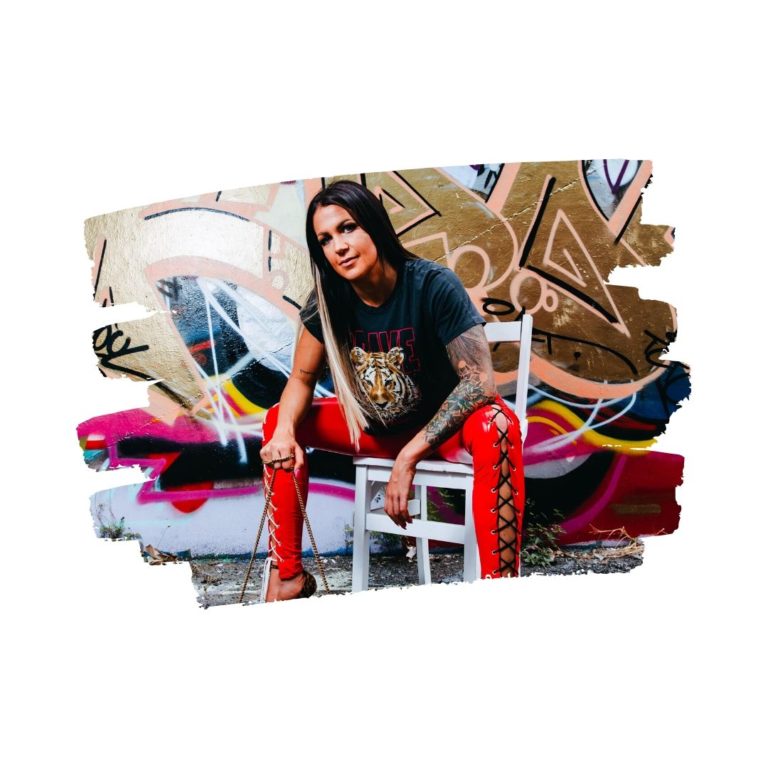 P.S.
Doors for The 100k Per Month Formula have re-opened for a very LIMITED time!
Don't miss out on the opportunity to be part of the The 100k Per Month Formula, jump in now and join while the course is running LIVE!
The 100K Per Month Formula is so much more than just what I know I'm here to teach, create, and share with you on the topic of achieving and surpassing consistent 100K months, all from soul of course, doing what you love, and just by being you.
I look around the dozens and dozens of revolutionary badasses who have said yes to soul in joining me and in just a matter of weeks, the shifts being made, the next level selves being stepped into, the MONEY claimed and created, is, well –
MIND-BLOWING to say the least.
I'm going to help you to easily identify the VERY few practical thingies you need to do to drop into a deeper level of creative flow and magic, and GET THE THINGS OUT INTO THE WORLD IN A WAY THAT GETS YOU PAID.
The 100k Per Month Formula is about the expansive energy of calling in, allowing, receiving and CHOOSING to be available now for whatever it is you know is available for YOU.
It might be the goal of 100K per month, it might be a completely different figure, whatever it is for YOU is what we'll be working on during our time together.
And, and a heads up – we're also gonna talk about the you still hide the TRUE wild power of your all that you ALL that you are.
Hmmm. So much more I am GOING to be saying to you about that!
So, yes.
The 100k Per Month Formula
10 modules + one extra (stealth!) one.
3 killer bonuses (including 2 entire new courses)
All new live course
YOU ALREADY KNOW IF YOU NEED TO BE HERE.
Join now and get immediate access to the 5 modules which have already dropped. Doors are open for three days only: https://thekatrinaruthshow.com/100kpermonthformula
You'll also receive access to ALL 100k Formula bonuses … plus join me live for the 2 Q&A hotseats!
In the end –
I got tired of trying to please everyone.
And I decided to just do me.
Publish my long posts.
Rant anytime I like.
Go off on ALL the tangents.
Let the ART control ME, not the other way around.
And when I did?
I made my millions.
Now go get yours.
Don't miss out on the opportunity to be part of the The 100k Per Month Formula, jump in now and join while the course is running LIVE!
This is far and away one of if not THE most rapidly transformative courses I have ever created!
3 days only!
Get your place today: https://thekatrinaruthshow.com/100kpermonthformula