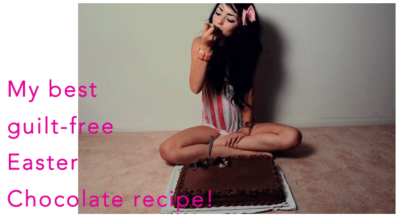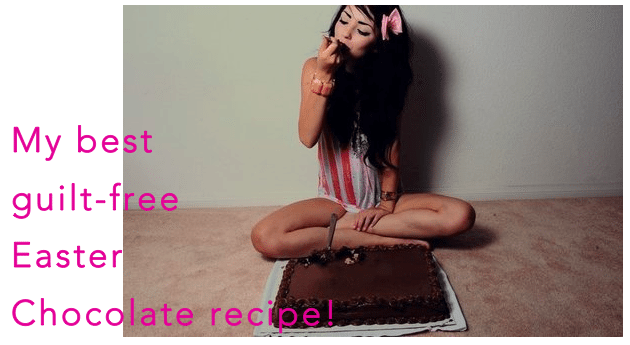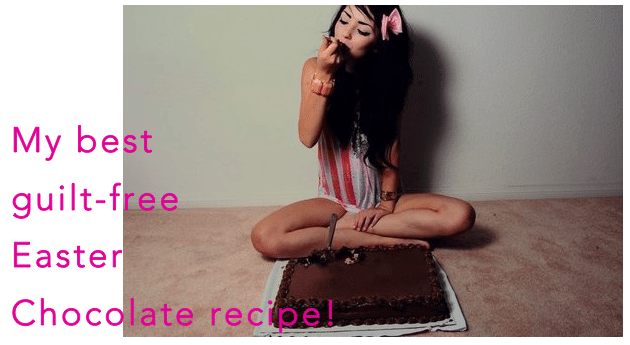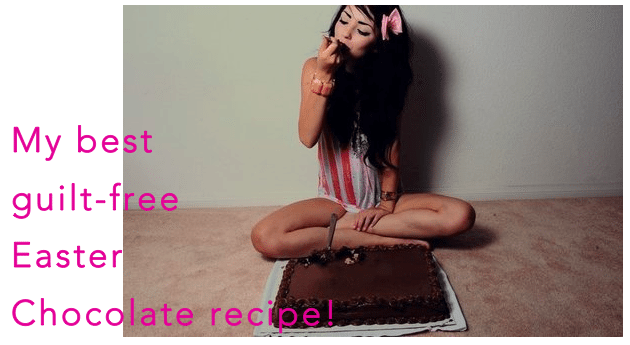 Lately I've been getting really into making treats that are not just 'sorta' healthy, but completely healthy. Zucchini and coconut flour muffins were a particular hit at home – choc full of raspberries and so moist that I SWEAR they tasted exactly like *real* muffins. Seriously, you couldn't even taste the zucchini 🙂
Anyway, one of my quests is either finding or creating completely healthy chocolate. Hey – I'm female; I need it 😉
I've been grating and eating 100% cacao cooking chocolate, which is actually pretty good. Enzo spat it out and thought it was vile but he has a MAJOR sweet tooth. Mine is slowly becoming tamer as I learn to savour real food even for my treats …
That being said, I'm a little bored with the same old dark stuff and so I thought I'd create my own. Here's the recipe I used. This is seriously the healthiest chocolate in the world! And I do even dare to say possibly the yummiest …
healthy chocolate made easy!
Ingredients
1/2 cup of grated cocoa butter, organic (you can blend cacao nibs, available from the Woman Incredible store, if you can't find this OR you can even leave it out and the chocolate will work; this just makes it creamier. I don't always use it.)
1/2 cup of organic coconut oil
1/2 cup of raw cacao powder, which is unprocessed chocolate (as are cacao nibs) and COMPLETELY good for you. Very high in magnesium 🙂
Optional: 2 tablespoons of maca, mesquite (kind of caramelly superfood), or lucuma powder
2 tablespoons of shredded organic coconut
pinch of real coloured salt
Method
Mix the first 3 ingredients by hand, using a wooden spoon. You can heat the butter and oil a little in a pot if necessary.
Add in the rest of the ingredients, and mix well until blended.
Here is where it can get more interesting if you liked – you can add whatever sort of flavourings you like. A few of my favourites are vanilla and cinnamon, mint, ground coffee, chopped nuts, pepper and salt (yes!), or even more cacao nibs for added crunch! Lately I've been getting extra fancy and adding a single frozen raspberry in the middle.
Add the extras in, mix thoroughly, and then leave to set in foil inside a baking tray. It takes only about 10 minutes in the freezer.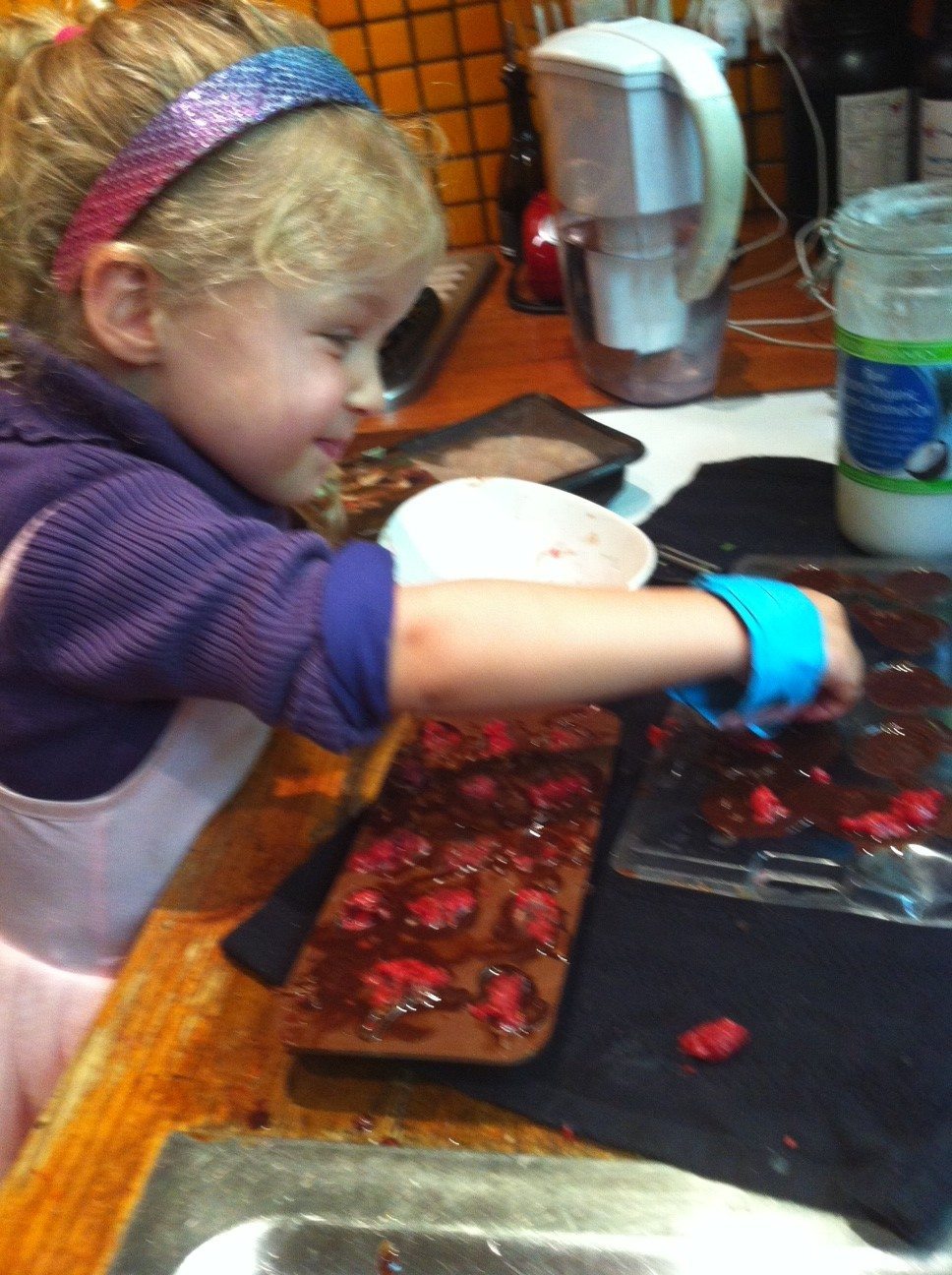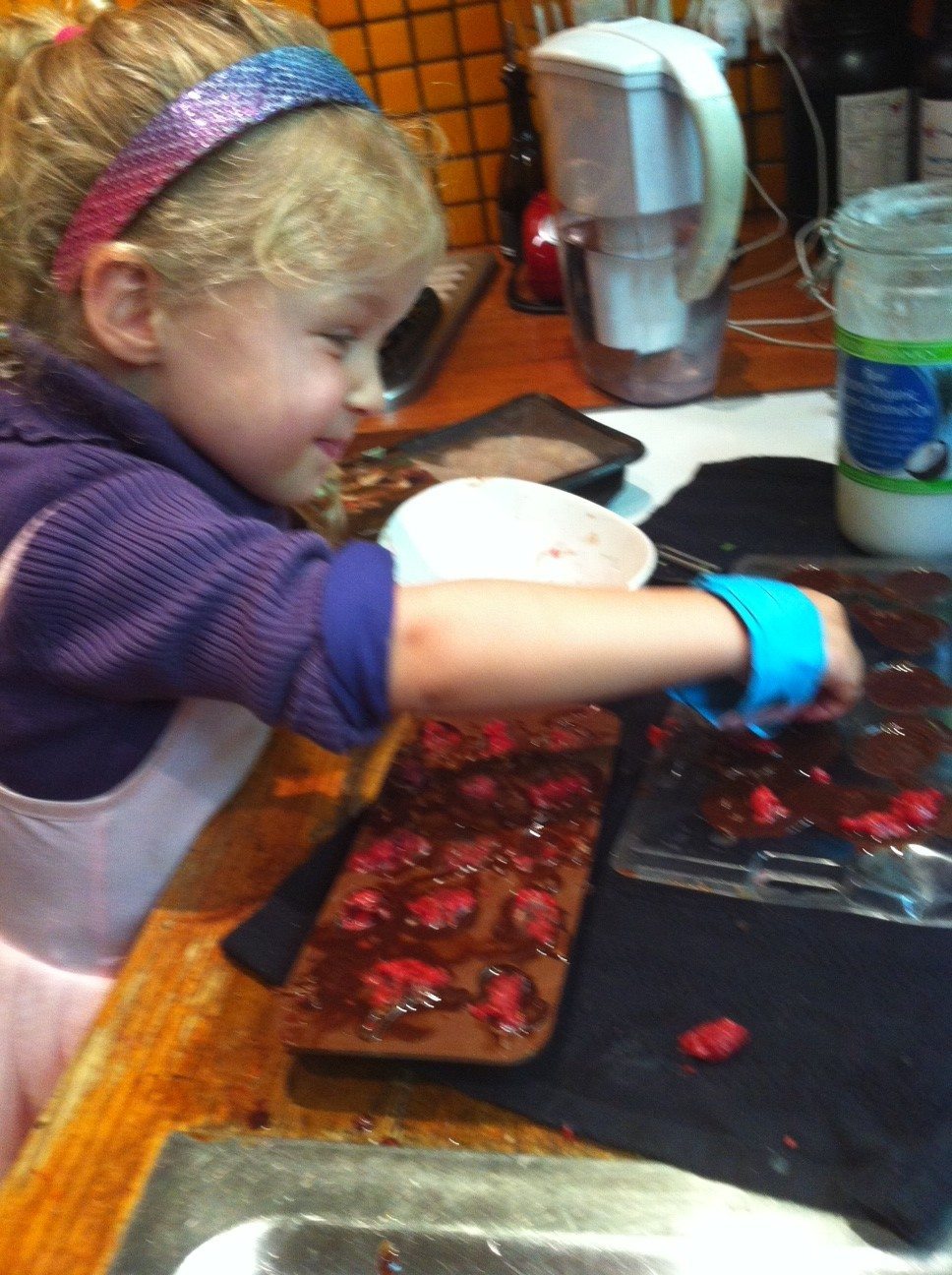 You can also experiment with using moulds – Alyssa and I have heart shaped and flower shaped ones, which make it fun. This chocolate is super simple to make and takes only about 5 minutes. Remember you can leave out the cacao butter if you don't have it or can't find it!
Healthy chocolate? really?
This is actually fat-burning healthy chocolate, due to the incredible nutrition contained in the ingredients! It is still very high in fat, but these are great fats that actually lower bad cholesterol and improve metabolic function. So you can enjoy it daily! And trust me – it's rich enough that there's little chance you'll over-indulge
Don't forget –
Life is Now. Press Play.
Kat x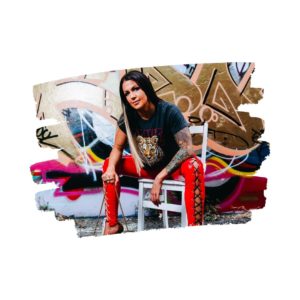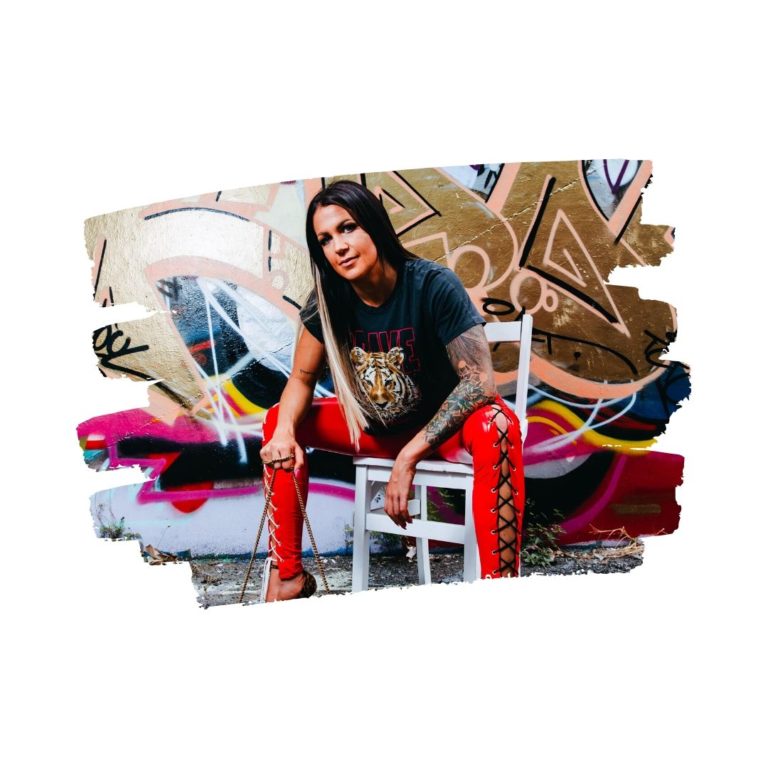 P.S.
Million Dollar Soul Team is here!
An absolute MUST for any entrepreneur who is ready to NOW start saying yes to the one day vision of where they're meant to be!
The Point by Point & Definitive Program on Finding, Building, Training, Empowering, and Flowing With Your Ultimate 'One Day' Soulmate Team, But Now!
https://thekatrinaruthshow.com/milliondollarsoulteam/
Learn exactly, and every step along the way, how I went from solo entrepreneur, to one and then two VAs even up to multiple 7-figures per year, to now being surrounded by the MOST incredible dream team on the planet! Everything you need to know for EVERY step on your journey in this area, plus the ongoing day to day and BTS of all of it! Taught by me AND the #KatNinjas, and includes access to our Standard Operating Procedures, Templates, Systems, and more, that you can use right away in your own biz, even if the entire team right now is, like it once was for me, YOU!
This 4 week program is about SO much more than simply the 'how' of finding, building, training, empowering, and flowing with your ultimate soul team. What it's really about? Getting TF outta your own way, whatever that looks like, to say yes to the business and life you actually came here for.
Come see what I made you, here: https://thekatrinaruthshow.com/milliondollarsoulteam/
P.P.S.
I'm re-opening Rich Hot Empire, today!
This is my 6 week 1:1 intensive, #KatrinaRuthFamous since 2016! It is THE way to work with me if you know you're meant to work with me 😉
During our 6 weeks together I take you through EVERYTHING there is to know around building your low end right through to high end multi 7-figure and BEYOND soul aligned empire, doing only what you love.
This isn't about where you are right now in business, this isn't about how much money you're making right now it's about who you are as a person.
Rich Hot Empire is about flicking the damn switch on who you're meant to be NOW!
Here's the thing –
The difference between you and the woman you see who is crushing it online, who's doing such an amazing job, who is so inspiring just through the ESSENCE of who they are –
Honestly, the difference isn't the systems and the structures..
The difference is she just has a HIGHER LEVEL OF BELIEF than you.
The belief in her God given right to have things work in a certain way
The belief to have business work in a certain way
The belief to have life treat her in a certain way
The belief to have the right ideas come through
The belief to have things just work out
She just believes and expects it!
What is your level of belief?
It's time to back yourself, but FULLY.
Its time to dig your damn heels in and DO the darn thing now!
This?
This is what Rich Hot Empire, and the work I do with you as a private client in this 6 week time together, is all about.
It's a time to really get into the structure and strategy in a DIFFERENT kind of way. To go behind the scenes of how I've done it, to build a multiple 7-fig per year biz which breaks all the rules, lets me be me, and yet is also highly structured … without at all feeling that way!
It's a pretty cool thing, to realise you figured out how to unleash ALL your madness, but fully, and NEVER compromise on what feels fuck yes and fly for you, and yet know you got your biz shiz sorted!
Guess what??
You get to have that too.
We dig ALL the way in to your belief stuff, mindset stuff, energetic alignment and ability to receive, everything INTERNAL that is stopping you from already being where you know you should and could, and what to do about it.
Rich Hot Empire gets such incredible results for people because it marries these two areas together. Full alignment to that next level identity you KNOW is waiting for you –
And full asskickery to do what you know you gotta do, with me right there by your side showing you how to do that, how to find the exact way that feels good and works for YOU.
Ready to go all in on you and truly BELIEVE you can have it all?!
Message me for the full overview: http://m.me/katrinaruthofficial
>>>Rich Hot Empire! 6-Weeks Personally to Grow Your Perfect Cult Tribe, Create and Launch Your Low-High End EMPIRE, and Set Up Multiple Recurring Income Streams to Take You to 7-Figures and Beyond, Doing What You Love! <<<
6-week personalised intensive high level mastermind
Weekly group training and support; multi-media training: visual + audio
'Done for You' Templates and Step-by-Step Worksheets
Personalised 1:1 coaching included, plus DAILY unlimited 1:1 access
My personal hand on your business success
Weekly group coaching call and hotseat with my other private clients
24/7 mastermind forum, networking and support
Very limited spaces
Results guaranteed
Not for everyone
I'm so excited to do this work with a small group of badasses who are willing to SHOW UP FOR THEIR SOUL no matter what. To walk away from all that is not serving, not actually working, not FILLING you. And to all yourself to bring your truest desires to life.
If that's you, or you've felt the call to work with me at this level, PM me now.
Apply via PM only http://m.me/katrinaruthofficial. I can't wait to speak with you!