"Are you scared about business?"
"Do you think it's okay to keep marketing as usual right now?"
"I just don't really know what the appropriate way to show up is right now"
"These are uncertain times, business is definitely going to suffer!"
"Should I do pandemic marketing?"
"Should I NOT do pandemic marketing?"
"I hate that this has happened!"
"I'm so excited that this has happened, that there's an economic crash, my business is now going to thrive! I can't wait!"
"I'm going to – "
"Now I will – "
"Here's what we can ALL expect – "
"No, here's what WILL happen, just wait – !"
And on.
And on.
And on.
Here's a thought –
WHAT IF YOU JUST REMAINED THE SAME, ASSHOLE?

A steady
constant
unshakeable
continual
FORCE OF YOU.
Newsflash:
You can absolutely roll with what IS, aka get a little more food in, wash your damn hands (some of us have been doing it for years!), wash 'em extra then, fine, give peeps a small bow and a namafuckingste instead of draping your body and its fluids all over them on greeting, but aside from that?
Why in the actual fuck do you think that it's a good idea or a NECESSARY idea to instantly destabilise who you're already being,
and what you're already doing,
as a messenger, leader, business owner?
I'm not talking about switching to online if your current biz is physical and may end up closing, or is already suffering effects.
Absolutely switch to online.
Or learn about online.
Or build up online.
Or whatever!
I'm talking about the idea that there is a 'right' or a 'wrong' way to FUNDAMENTALLY BE now that the current season of life has changed.
Do you wildly adjust your marketing, your messaging, your self, when the wind changes?
When there's a storm?
When there's a drought?
Or fires?
Maybe you do!
Maybe the fact that you seem to think your CORE comes from whatever is going on in the world, around or not around you, from the current weather or season, so to speak, is why you don't have a consistent bloody business.
Guess where your core comes from?
YOU, doofus.
Guess where STABILITY comes from?
GOD. SOUL. YOU.

Guess what is meant to SHAKE you from your core, destabilise you, cause you to start chopping and changing your normal sense of being?
Uhhhh …
EXACTLY.
NOTHING.
The only thing that should SHAKE you is if you receive a message direct from God, higher self, soul, to say hey – ! You're not on path. SWITCH PATHS.
And even then, it's less of a shaking and more of a deepening.
If right now you truly believe that it is –
appropriate
required
or desired
to drop or increase or side-step marketing,
then I'd suggest that you start worrying a little less about your damn marketing and sales processes,
and a little more about developing a true sense of being.
IF YOU KNEW WHO YOU WERE THEN YOU WOULDN'T BE RUNNING AROUND ASKING THE WORLD HOW TO BE.
So no,
I don't think marketing should slow, stop, be 'careful'.
And nor do I especially think that now is the time to quickly capitalise for the sake of it.
Perhaps you are ALREADY a person who naturally 'capitalises', which is to say you see opportunities, and needs, and you meet 'em. I dunno, like, say … an entrepreneur?!
In that case, continuing to 'be you', and remain steady in that, WILL mean you 'capitalise'.
Aka: YOU SEE OPPORTUNITIES AND NEEDS, AND YOU MEET 'EM.
(SHOCKING. HOW DARE YOU CAPITALISE WHEN PEOPLE ARE SUFFERING!).

Perhaps you being you means that you just continue on your pathway, regardless of season, messaging and selling whatever TF comes out of you, regardless of whether it really has anything or nothing or everything to do with the current landscape of life.
In that case, continuing to 'be you', and remain steady in that, will mean that, regardless of THIS current season and landscape of life, you continue to just message and sell whatever TF comes out of you, regardless of whether it has anything or nothing or everything to do with the 'pandemic'.
(OUTRAGEOUS. HOW DARE YOU STAY STEADY IN THESE FRAUGHT TIMES?!)
Perhaps you being you means that, no matter what, you ALWAYS expect to thrive and grow, and for business to only get stronger. So right now, you just continue to expect business to thrive and grow, and only get stronger.
(UNSEEMLY. HOW DARE YOU EXPECT BUSINESS TO THRIVE WHEN THE WORLD IS FALLING APART?!)
Or perhaps you being you means that, with every bloody change of the wind, you are thrown off path, you adjust path, you go looking desperately for the new path, you ask everybody what path THEY are on and what they suggest.
And this is indeed the only actual ridiculous possibility here.
That you actually think how YOU SHOW UP should be dependant upon circumstance.
Upon what others think.
Upon what is appropriate.
Upon which path the world, or business world, at large, is following.
Let's get one thing clear here:
Yes, you can be aware, conscious, empathetic, and even responsive in terms of preparation, helping others, taking care of one another, and so on, and indeed do ALL APPROPRIATE THINGS THAT BEING A GOOD AND WOKE HUMAN MEANS,
and you can still remain steady in your 'you-ness', and how you do BIZ-niz. Indeed to destabilise right now just adds to the mess.
So with that being said, let's get what really matters here clear, as far as which path to follow:
YOU ARE THE DAMN PATH.

If right now you're looking for anything outside of that, you never understood business anyway.
Remember –
Life is Now. Press Play! 
Kat x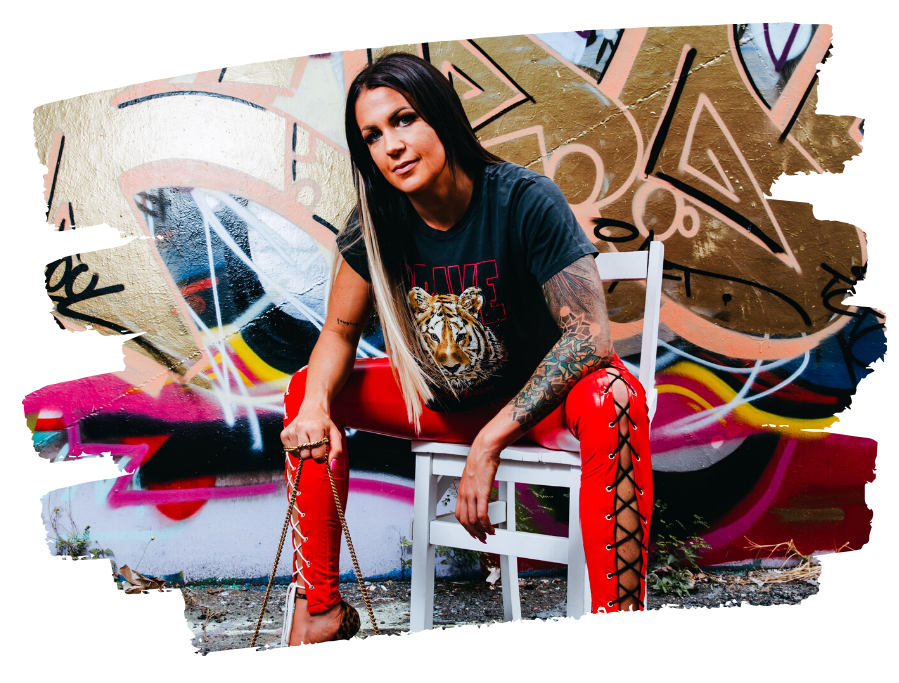 PS.
– dreamer. wanderer. soul led creator. One who was born for MORE.
I'm creating my new course, Big $ollar Energy, for the one who always knew she is here for millions,
to make it. To impact them. To create. And to LEAD.
Big $ollar Energy
The Money & Expansion Course for the Soul-Led Wanderer Who KNOWS It's Time to Go All in on HER,
and Let the Damn Receiving Take Care of Itself. The Way it Was Always Meant to Be.
Which means?
Identifying and releasing everything that gets to go, from the way you're thinking you need to do shit now, to the purposeless bits of the push or biz that it just don't need to be about, to the hidden junk in your psyche that gets to go.
>>> It's not about the do. The push. The win. When who you are when you only go within naturally PLACES you at the top,
but of the right fucking mountain.
The one that was always YOURS.
And then you finally WENT there.
Here's the thing, for us, about allowing an expanse of RECEIVING.
IT HAPPENS WHEN WE GO TO THE PLACE WHERE IT JUST IS.
And always was.
Class starts LIVE on Monday May 24, however early access + Big $ Energy vibes will open from Monday May 17 in our Telegram chat + join now bonuses are open already!
www.thekatrinaruthshow.com/bigdollarenergy
> it's time.