News
How Hot Are Your Friends? And Why You Should Care.
Read time: 2-3 minutes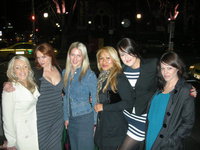 One of the (many) snippets of wisdom I've learned from Coach Poliquin is that you are the average of the 5 people you spend the most time with. I don't think Charles came up with this concept; I know I've heard it a few times. It's kind of one of those things you 'get' the idea of, and maybe even agree with a little and yet still roll your eyes at and don't think about again.
I have a theory on this. I think it's human nature to turn a bit of a blind eye to things that require some measure of change. Usually, this change involves (perceived) pain. In this case, if you decide to take seriously the 'rule of 5', you either have to accept that you may not be reaching your potential due in part to the things and people you surround yourself with, OR you have to get serious about changing your environment. Ouch.
According to Johnny B Truant, writing here for Copyblogger,
"Your weight is destined to become the average of the five people you're around most. Your habits (smoking, drinking, etc.) will correlate with those folks. Your level of marital satisfaction, of outside friendship, of ability to play the 1990s video game Street Fighter? All are tied to some degree to those of your peers."
What's your take on this? Do you agree? Disagree? Not sure? Before you make up your mind, let's consider something slightly less painful than linking your physical shape and fitness to that of your friends or associates. How about your moods? Your motivation? Your determination to create your dream career – or life? In my experience it's true that the most powerful element in any group tends to prevail. For example, if you spend much of your time surrounded with people who talk negatively about money, your perception (and therefore reality) will likely end up inline with theirs. I know that when I hang out with people whose businesses are at more of a starting point than mine I find it tougher to motivate myself toward new goals. This is one reason I make an effort to attend training days and networking days with big-name bloggers (for example). It forces me to question myself and rise above.
I'll give you another example. A couple of weeks ago, one of my telecoaching clients popped in to pick up something from me. We were chatting a little about motivation, and how tough it can be to apply everything I talk about in the telecoaching program. My advice to her was to focus only on progress, not on doing everything overnight. The main thing, I said, is that you can look back over the past 6 months, or even the past few weeks, and know that you've made positive change. No-one said it's meant to be easy to do everything it takes to be in great shape, right?
Well. Her response was that it is for me. But here's the thing. It's not necessarily that it's easy for me to follow my own advice, although I do so most of the time. I put that partly down to years of habit, and certainly I'm highly motivated by maintaining my physical fitness and appearance, but there's also the fact that I work with 30+ personal trainers, most of whom are in great shape, and all of whom can be found sitting around at 7am in the staff room on one day or another eating meat and green veg for breakfast. All of whom workout every day, sometimes twice a day. And yes, we party hard when we party, but 80% or more of the time we are walking the talk. I can't even begin to imagine how tough I would find it to eat well and be healthy if everyone I worked with or spent most of my time with, was sitting around living on a diet of junkfood/grains and maybe hitting the gym once or twice a week. Peer pressure affects me as much as it does anyone else; I'm just lucky enough to have some great peers!
In the article I linked to above, Johnny goes on to say this:
"The truth is that we humans are pack animals, and the need for acceptance and love is hard-wired deep in our brains. People like people that they resemble, so getting that acceptance and love almost always means practicing some degree — at least on a subconscious level — of conformity."
So tell me this. Who is your pack? And be brutally honest? Are you sinking to their level, or are you working together (deliberately or not) as a group to create the lives you'd love to live? And do you care enough to change anything?
PS – yes, I think my gang is pretty hot! I admit it 🙂
Don't forget –
Life is Now. Press Play.
Kat x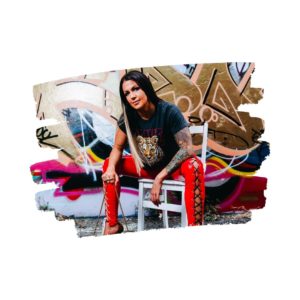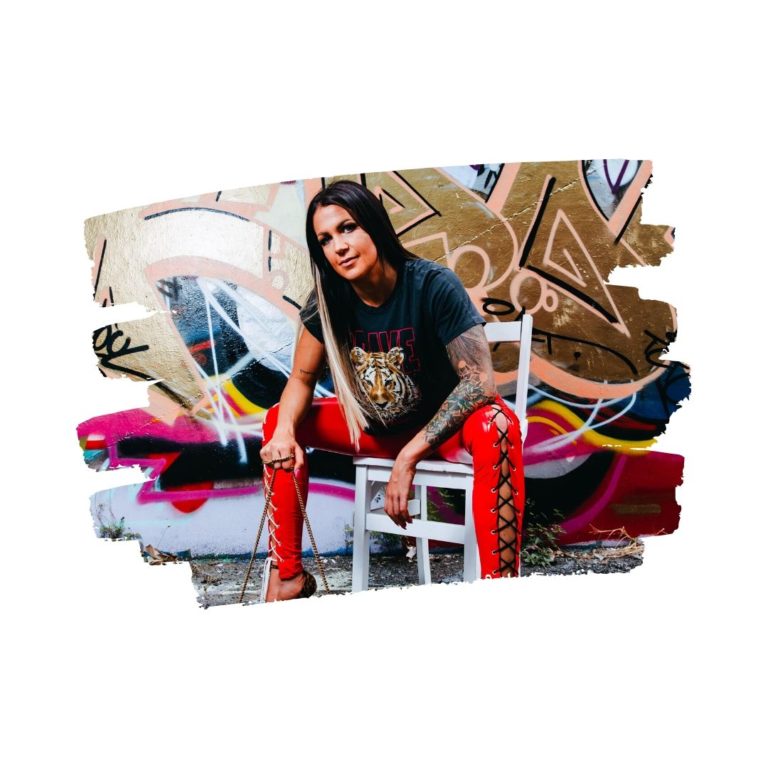 P.S.
Million Dollar Soul Team is here!
An absolute MUST for any entrepreneur who is ready to NOW start saying yes to the one day vision of where they're meant to be!
The Point by Point & Definitive Program on Finding, Building, Training, Empowering, and Flowing With Your Ultimate 'One Day' Soulmate Team, But Now!
https://thekatrinaruthshow.com/milliondollarsoulteam/
Learn exactly, and every step along the way, how I went from solo entrepreneur, to one and then two VAs even up to multiple 7-figures per year, to now being surrounded by the MOST incredible dream team on the planet! Everything you need to know for EVERY step on your journey in this area, plus the ongoing day to day and BTS of all of it! Taught by me AND the #KatNinjas, and includes access to our Standard Operating Procedures, Templates, Systems, and more, that you can use right away in your own biz, even if the entire team right now is, like it once was for me, YOU!
This 4 week program is about SO much more than simply the 'how' of finding, building, training, empowering, and flowing with your ultimate soul team. What it's really about? Getting TF outta your own way, whatever that looks like, to say yes to the business and life you actually came here for.
Come see what I made you, here: https://thekatrinaruthshow.com/milliondollarsoulteam/
P.P.S.
I'm re-opening Rich Hot Empire, today!
This is my 6 week 1:1 intensive, #KatrinaRuthFamous since 2016! It is THE way to work with me if you know you're meant to work with me 😉
During our 6 weeks together I take you through EVERYTHING there is to know around building your low end right through to high end multi 7-figure and BEYOND soul aligned empire, doing only what you love.
This isn't about where you are right now in business, this isn't about how much money you're making right now it's about who you are as a person.
Rich Hot Empire is about flicking the damn switch on who you're meant to be NOW!
Here's the thing –
The difference between you and the woman you see who is crushing it online, who's doing such an amazing job, who is so inspiring just through the ESSENCE of who they are –
Honestly, the difference isn't the systems and the structures..
The difference is she just has a HIGHER LEVEL OF BELIEF than you.
The belief in her God given right to have things work in a certain way
The belief to have business work in a certain way
The belief to have life treat her in a certain way
The belief to have the right ideas come through
The belief to have things just work out
She just believes and expects it!
What is your level of belief?
It's time to back yourself, but FULLY.
Its time to dig your damn heels in and DO the darn thing now!
This?
This is what Rich Hot Empire, and the work I do with you as a private client in this 6 week time together, is all about.
It's a time to really get into the structure and strategy in a DIFFERENT kind of way. To go behind the scenes of how I've done it, to build a multiple 7-fig per year biz which breaks all the rules, lets me be me, and yet is also highly structured … without at all feeling that way!
It's a pretty cool thing, to realise you figured out how to unleash ALL your madness, but fully, and NEVER compromise on what feels fuck yes and fly for you, and yet know you got your biz shiz sorted!
Guess what??
You get to have that too.
We dig ALL the way in to your belief stuff, mindset stuff, energetic alignment and ability to receive, everything INTERNAL that is stopping you from already being where you know you should and could, and what to do about it.
Rich Hot Empire gets such incredible results for people because it marries these two areas together. Full alignment to that next level identity you KNOW is waiting for you –
And full asskickery to do what you know you gotta do, with me right there by your side showing you how to do that, how to find the exact way that feels good and works for YOU.
Ready to go all in on you and truly BELIEVE you can have it all?!
Message me for the full overview: http://m.me/katrinaruthofficial
>>>Rich Hot Empire! 6-Weeks Personally to Grow Your Perfect Cult Tribe, Create and Launch Your Low-High End EMPIRE, and Set Up Multiple Recurring Income Streams to Take You to 7-Figures and Beyond, Doing What You Love! <<<
6-week personalised intensive high level mastermind
Weekly group training and support; multi-media training: visual + audio
'Done for You' Templates and Step-by-Step Worksheets
Personalised 1:1 coaching included, plus DAILY unlimited 1:1 access
My personal hand on your business success
Weekly group coaching call and hotseat with my other private clients
24/7 mastermind forum, networking and support
Very limited spaces
Results guaranteed
Not for everyone
I'm so excited to do this work with a small group of badasses who are willing to SHOW UP FOR THEIR SOUL no matter what. To walk away from all that is not serving, not actually working, not FILLING you. And to all yourself to bring your truest desires to life.
If that's you, or you've felt the call to work with me at this level, PM me now.
Apply via PM only http://m.me/katrinaruthofficial. I can't wait to speak with you!