News
How I Succeed At My Big Dreams
Okay, so you've escaped dream fatigue, realised that you can't actually do EVERYTHING, and you have your 3 big goals. You're ready to go. Possibly you've even made a start on those since we spoke a couple of days ago, jumped full force into a detailed breakdown of every little task you need to do to achieve your big 3, and how you're going to slot that into your annual, monthly, weekly, and daily planners.
Yeah right :). Not that I don't believe in you. More that I just know how crazy-busy your life still is, despite all good intentions to take time out and focus on your most important deep'n'meaningful tasks. And while it's all okay (and definitely all too easy) to let a day or a week pass by, when it's months passing by (in danger of becoming years) then we need to do something about it.
so let's step back a notch –
If you're anything like me, the act of considering your goals and perhaps writing about them got you kinda excited and hyped up, filled you with the determination to do things differently this time around.  Of course that excitement was likely then swept away in the rush of your life, wasn't it?
Here's the thing. It is normal to procrastinate on life's big goals. Some experts would say this is fear of failure, or fear of success (I never really get that concept, do you?), or any other number of psycho-babble reasons, but what I say is you're just a busy girl.
Your list – whether written or just in your head – probably was 30+ items a day on it, and I'd put my money on the fact that 80% or more of them are things you really don't want to be doing but just feel you have to. Stuff you keep telling yourself you're going to wipe from your life, but just not this week. This week is insane, plus you've already committed to them. Next week for sure though.
Uh huh. Well you can't fool me and I'm here to say that enough is enough.
let's get down to planning
It's time for you to take back control of you and your dreams. And you know what? Without a plan, and without follow through, those dreams are never going to happen. And you will DIE still wondering why your life never quite ended up the way it was supposed to and the way you always thought it would. We've talked about that 🙂
And guess what? (This is a little scary).
Just because you were born for a particular purpose or just because your life is 'supposed' to end up a certain way doesn't mean it will. That part is totally up to you. So I'd be thinking real hard about whether it's something you want to put off until next Monday, or next month, or the new year. Start NOW!
The trick is to determine your most important tasks every day, and here's where it gets really really simple. Just make those most important tasks (MITs) directly linked to your big 3 goals.
So if your goal was to start a blog, decrease your work days to 4 a week (including at home), and increase your income to a certain amount (yes, those are mine), you might schedule your MITs for a given day to be something like:
Register domain name for blog and arrange set-up of basic WordPress theme
Create an email auto-responder saying you now only check email Monday, Tuesday, Friday and Saturday
Draft out the bullet point version of 10 chapters for your next multimedia info product
Of course occasionally you might have an MIT that is something non-relevant to your goals but just really important to get done that day. The point is NOT to have back-up tasks in your head but rather to know that if you do those MITs and nothing else gets done all day long the day will be a success.
You see how powerful that can be?
the art of NOT procrastinating
But here's the real challenge – you have to do your MITs first thing and absolutely before doing anything else. If this means setting the alarm for 5.15am, so be it. I can tell you from repeated experience that you will get WAY more done first thing in the morning, and you'll do it better. You'll feel awesome all day long as well when you live this way.
So tell me – what are your MITs for today and tomorrow? Think about it right NOW and comment below.
Don't forget –
Life is Now. Press Play.
Kat x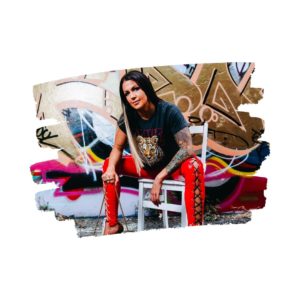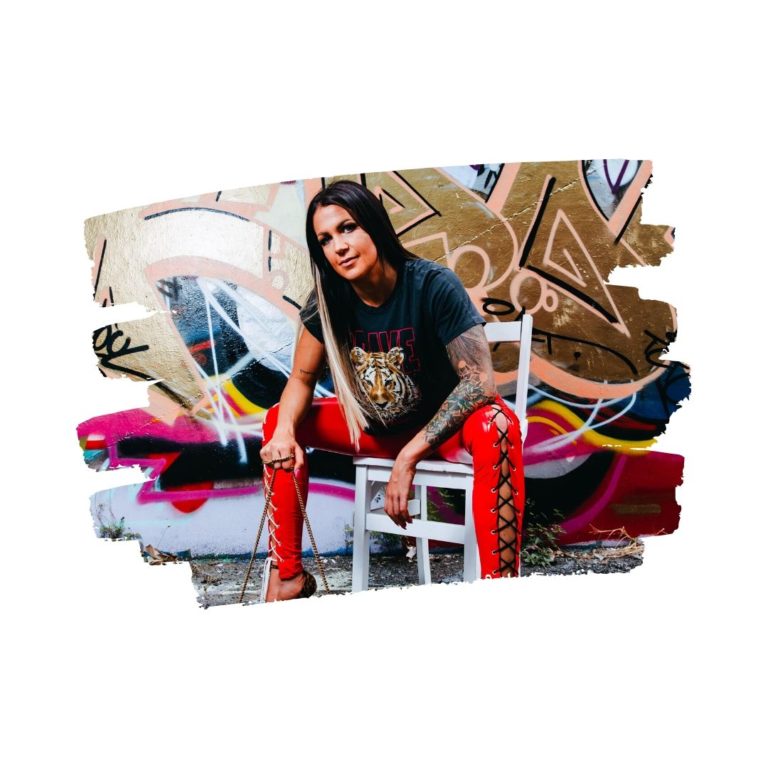 P.S.
I decided, once upon a time, to make $100,000 in a month! I kept on deciding! It took a little time … (far less than I thought, actually, in the end) … but it happened.
Since then I have decided my way up to over 4x that per month.
I have produced this level of income at The Katrina Ruth Show for nearly 5 years now. (6-figure months and eventually, starting 9 months after the first 6-figure month, multiple 6-figure months. Consistently!).
I have also mentored countless badasses in the online (and offline!) space who have, during the time mentoring with me, and / or afterwards, achieved this 'milestone' income goal as well.
I am known in the entrepreneur world for flicking the damn switch for the called ones.
One of said called ones asked me a week or two which of my existing courses would be most helpful for understanding the mindset of myself and my clients who have hit and surpassed the 100k per month goal! Understanding the mindset as well as the strategy, or whatever else was part of it.
I said I'll have a little think about that … and then instantly I thought – "huh! Why do I not have a course on that! That would be a GREAT course!"
Guess what?? I NOW HAVE A COURSE ON THAT! Well .. it opens officially tomorrow! But there's a sneak attack secret-y sort of thing happening already.
>>> The 100k Per Month Formula just opened for registration! <<<
For the Entrepreneurs Who Were ALWAYS Gonna Run the Damn Thing!
10 modules (all new live content)
11th bonus one (duh)
3 insane extra bonuses (one is an entire brand new course on finding and building your Soulmate Team .. I'll be launching this after THIS, at $199, but you get it free in the 100k Per Month Formula!). Another is an entire 30-day mindset course on 100k+ mindset, with daily journal prompts. Yes, this is a BONUS, in addition to the 10 modules + 1 + (did I mention!) Q&A hotseats and more with me.
I am so excited for all of this!
People have been signing up already. I may have done a secret sneaky stealth launch to a few peeps, and they hopped RIGHT on, especially when they saw how freakin' wow the vibe was not to mention OH – the VIP / Super VIP options. You gotta keep your eyes peeled!
Full Sales Page + Success Stories + ALL the Vibe of the 100k Per Month Formula coming in the official launch May 28! Join Now in the Secret Drop and Receive the 'Stealth' Bonus … this extra bonus goes away once the launch officially goes live tomorrow!
Shhhh deets below:
Time to decide freakin' bigger baby.
It's go time.
LET'S GO.
Amen!