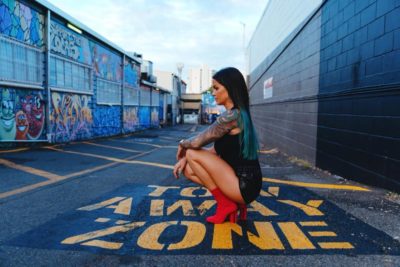 Purpose
HOW LONG WILL YOU CONTINUE TO RUN AWAY?
It's so overwhelming to me sometimes to hear the true impact I make on people's lives. What a hefty burden it can feel to bear … to know that, when I truly let my magic and soul message come out, I'm not doing anything safe and tidy at all, nothing so simple as helping people with BUSINESS, for example, but instead what I'm doing with them is raw, is messy, is gritty, is PAINFUL, traumatic even at times, and real.
A stripping away of everything in life which is not supposed to be there –
In order to reveal the core.
It scares me. It scares me when people tell me the way my words have shifted them, when I read what they email me, or comment perhaps on social media, or send me on a private message.
It scares me to feel the DEPTH of it and the fact that somehow, through what I have let out of me, this person is literally now wiping the slate clean and re-setting their entire LIFE.
Like today, just now, when I read an email from a woman who says "I don't think I can fully express just how much your emails help me."
And then goes on to talk about how she has previously unsubscribed (a common theme!), how she wasn't ready for what I have to say, and now is.
She spoke of learning about alignment through me, and being able to now clearly see where work is needed and where she must pull back, and of the fact that every email I send helps her.
Shared details of her life, and the specifics which are being changed, impacted, attended to.
And thanked me, for being a gift.
And I felt … so happy to read this, a little teary, right away, in doing so, and also I felt that feeling of slight fear … the pressure I suppose, the responsibility of knowing just how damn powerful my work is, when I let myself be all of me.
Sometimes it feels so heavy, so full on, so demanding, so RELENTLESS and infinite that I just can't even face it.
And the truth of the matter is, I know I'm barely getting warmed up here. I know that I too still hide, and run from purpose! I am great at putting on a show and stepping into the performer role alongside the healer, leader, messenger, and I suspect … I suspect that quite a bit (not all!) of the theatrics is my way of hiding from going even deeper, more real, more true, with what I have to say.
Because if it already overwhelms me to know that I am literally a trigger to set people on a path of living their entire LIFE differently, and being who they were always meant to be, how would I know how to handle even MORE of that?
I don't know if I'm ready.
I don't know if I can.
And yet at the same time of course I will continue, as I've always done, to not give myself a choice.
It's been years now, of seeing that when I stay in my truth I impact people this way. Years, back to when I was a personal trainer, during which I've had thousands of people in tears, and probably many thousands or even tens of thousands more who I don't know about, as they suddenly realise, through what I say or somehow just my presence, that they CAN'T KEEP LIVING THE WRONG LIFE.
Years during which I've seen high-powered and high-paying jobs left – 
Toxic relationships walked away from – 
Fresh starts embarked upon, and then again, and again, til it sticks – 
Empires built – 
LEGACIES from purpose, created.
It scares me because of the power of this thing IN me, which flows through and from me but is certainly far far greater than who or what I could ever be, and what if I don't have what it takes to be a good steward, you know?!
What if I can't contain it … what if I'm not SUPPOSED to contain it, and I lose myself in it … what if I somehow disappear into the work … what if I don't steward it PROPERLY … what if I'm with fire working with people on the level I do, the other-worldly, the soul, the cellular? What if I in my human state can't cope with the outcome of being a transmitter for all of that power?! Sometimes it's so much, or I don't remember to take care of my physical self because I'm so far gone in soul, and I tip tip tip into anxiety, into flying so high I can't breathe or come down, or simply into that insanely frustrating place where you just.can't.stop.
Because the more you create and let what's in you out, the more that comes THROUGH you to create and let out, and sometimes, for the love of GOD – !
Just turn the damn thing off.
Just give me a MOMENT of not being this person, please!
Do you ever feel that? Like, can I just not be this person for a SECOND? Can I just not know, not care, not SEE? Can I just work in a fucking bookshop and be content with a life quite ordinary, just for a day?!
I don't mean to imply I feel all of this often. I manage my human self very nicely, and from expansion. I am pretty discerning at knowing when to pull back, when, despite the damn message still hammering away at the door of my soul, Katrina the HUMAN needs to say no.
I know how to ground.
I know how to not be open energetically for the whole world.
I know when it's time to SPRINT, and when it's time to pause.
But maybe I'm TOO careful of not giving in to the full power of what's inside of me. And maybe understanding that there's no need to be scared of not being able to handle it, is as simple as this:
And probably?
Any tiredness, overwhelm, anxiety, worry, and so on, is a simple product of trying so damn hard to make sure you stay balanced, not led 'too much' by your power, for fear the monster or superhuman within you takes over and the only human is gone for good.
But what if,
you never were only human
and there is no monster within, no superhuman either
what if there were no separation at all –
I was given only what I am capable of, no more and no less.
There's nothing to try and manage.
Nothing to 'balance'.
And I don't need to be scared of accidentally leaving this world altogether, because it's my natural fucking state to EFFORTLESSLY dance between both.
When I give in to being fully me –
life allows me to see –
that I was actually always free.
Don't forget –
Life is Now. Press Play.
Kat x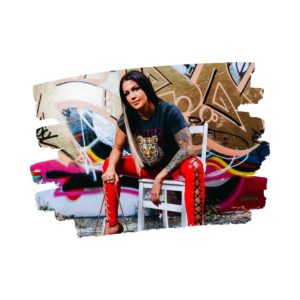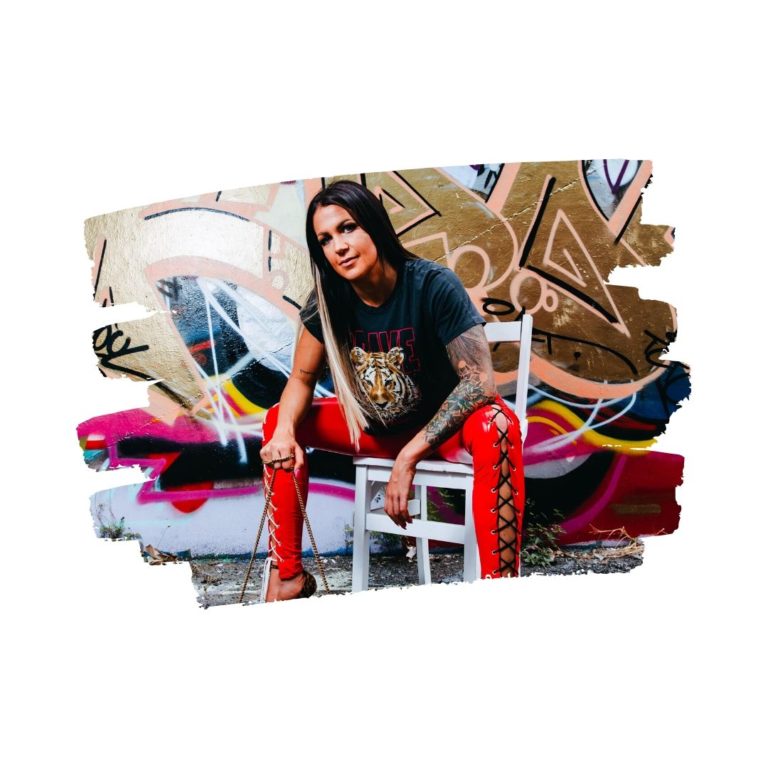 P.S.
Doors for The 100k Per Month Formula have re-opened for a very LIMITED time!
Don't miss out on the opportunity to be part of the The 100k Per Month Formula, jump in now and join while the course is running LIVE!
The 100K Per Month Formula is so much more than just what I know I'm here to teach, create, and share with you on the topic of achieving and surpassing consistent 100K months, all from soul of course, doing what you love, and just by being you.
I look around the dozens and dozens of revolutionary badasses who have said yes to soul in joining me and in just a matter of weeks, the shifts being made, the next level selves being stepped into, the MONEY claimed and created, is, well –
MIND-BLOWING to say the least.
I'm going to help you to easily identify the VERY few practical thingies you need to do to drop into a deeper level of creative flow and magic, and GET THE THINGS OUT INTO THE WORLD IN A WAY THAT GETS YOU PAID.
The 100k Per Month Formula is about the expansive energy of calling in, allowing, receiving and CHOOSING to be available now for whatever it is you know is available for YOU.
It might be the goal of 100K per month, it might be a completely different figure, whatever it is for YOU is what we'll be working on during our time together.
And, and a heads up – we're also gonna talk about the you still hide the TRUE wild power of your all that you ALL that you are.
Hmmm. So much more I am GOING to be saying to you about that!
So, yes.
The 100k Per Month Formula
10 modules + one extra (stealth!) one.
3 killer bonuses (including 2 entire new courses)
All new live course
YOU ALREADY KNOW IF YOU NEED TO BE HERE.
Join now and get immediate access to the 5 modules which have already dropped. Doors are open for three days only: https://thekatrinaruthshow.com/100kpermonthformula
You'll also receive access to ALL 100k Formula bonuses … plus join me live for the 2 Q&A hotseats!
In the end –
I got tired of trying to please everyone.
And I decided to just do me.
Publish my long posts.
Rant anytime I like.
Go off on ALL the tangents.
Let the ART control ME, not the other way around.
And when I did?
I made my millions.
Now go get yours.
Don't miss out on the opportunity to be part of the The 100k Per Month Formula, jump in now and join while the course is running LIVE!
This is far and away one of if not THE most rapidly transformative courses I have ever created!
3 days only!
Get your place today: https://thekatrinaruthshow.com/100kpermonthformula