News
How To Be In Great Shape Over The Holidays – Part Two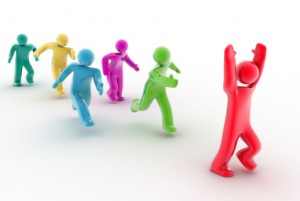 Charge Through This Holiday Season With Your Body Incredible

In the first article of this series I wrote about the importance of planning your attack on the holiday season. While you should feel free to eat, drink and be merry, you should also stay true to yourself and your Body Incredible journey. With the right knowledge and accountability you can achieve both. How To Be In Great Shape Over The Holidays, Part One, gave you a detailed health, nutrition and lifestyle assessment to fill out for your own records. We looked at:
The 'what' and 'why' of your holiday goals
Your current weight and measurements
Physical and emotional energy
Appetite, food and cravings
Alcohol, smoking and party habits
Digestion
Sleep and mental focus
To receive your free copy of the Body Incredible self-assessment, contact me here.
If you have your copy but haven't gotten around to filling it out then get to it! In case you haven't noticed, it's December – if you're serious about being in great shape this holiday season you simply must start today. Right now, This very minute.
Choosing goals that are truly important to you
Although your Body Incredible assessment only took you a few minutes to fill out, it was extremely detailed. What you've done by honestly considering your current shape and health is given yourself a fantastic platform to set some SMART goals. A SMART goal is:
Specific (who, what, when, where, why?)
Measurable (how much, how many, how will you know?)
Attainable (what attitudes, abilities, skills and opportunities will help you reach your goal?)
Realistic (you must be both willing and able to reach your goal. What conditions would be required in order to accomplish this goal? It's fine to set a high goal so long as you believe you can achieve it, in fact big goals are often easier to achieve as you are more motivated)
Timely/ Tangible (Timely: anchor your goal with a time frame. Tangible: can you visualize how you look and feel when you achieve your goal?)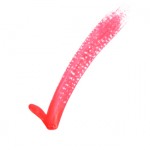 Regardless of how motivated you are, you just can't set goals in every area covered in your Body Incredible self-assessment. It's not even necessary, anyway. It's far smarter (!) to focus on just a few areas of your overall physique and health. If you make daily steps to achieving those goals it's more than likely you'll notice improvements in other areas. Improving the way you eat will also aid energy and mental focus. Paying attention to how much you drink and party will also impact your sleep quality. Both the way you eat and how much you drink and party will affect your digestion.
When you think about it, everything you do or don't do has a direct impact on just about every area of your wellness.
With that in mind, you need to choose 2-3 goals that are important to you in order to be in great shape these holidays. Let's start by being general. Here are some options, but feel free to add anything I've missed to this link before you mull it over:
A weight related goal you'd like to maintain or achieve
A clothing size goal you'd like to maintain or achieve
A specific body part you'd like to keep in check
How much sleep you'd like to average each week
How many drinks you will set as your max each week
How many nights out per week
How many indulgent meals
The way you'd like to feel mentally, physically and/or emotionally (this is harder to measure but I'll get to that in a moment!)
How much time to relax/chill out you'd like to keep aside
An exercise-related goal (frequency/duration for example)
Goals related to how/what/when you eat
The best way to determine your 2 or 3 priority goals is to follow your gut. When you scanned the above list, which points jumped out at you? You know what I mean – the ones which caused some sort of immediate emotional reaction. Logic does not really matter here. It's not about 'I should', it's about 'I want, I must, I will'.
What is it about your health, weight, energy, about the way you want to feel about yourself that you are 100% driven toward achieving? That you really really want to prove to yourself?
Make a note of these things.
Next, you need to Get Smart. Write down each of your goals, and underneath it note down each of your smart goal points. This is where things really become real – because in recording the details of each goal you will be forced to realize that you are actually capable of achieving, that success is not out of reach. Here's an example of how to make your goal smart:
Goal: Stay in control of my weight over Christmas
Specific. I want to not only maintain my current weight but even lose a little over the December/January period. I want to do this so I can continue to feel confident and happy with my body, my health, and what I've achieved this year.
Measurable. Drop one 'belt-notch' and feel my jeans loosen up around my bum by mid-January. Lose 2kg on the scales (around 4-5 pounds)
Attainable. I am positive-minded about my ability to manage my weight over Christmas. I don't believe that holiday weight-gain is 'just something that happens'. I plan to keep up my current level of exercise, and use my down-time from work to get some additional outdoor workouts in. I know that the eating and drinking side of things is the thing I need to  watch most, so I'm going to prepare a food calendar at the start of each week, taking into account any events or nights out. I know I may not stick to the calendar 100% but at least it will give me some guidance. I also plan to record my eating in a food diary each day. This will keep me accountable. I'm going to enlist the support of  a friend who I know is also serious about staying in shape over Christmas – I know I'll need to surround myself with some like-minded people.
Realistic. It's a challenging goal to set at this time of year, but I'm determined to achieve it, and – with the right planning I believe I can achieve it. I'm definitely determined! Success is a habit, not a choice.
Timely/Tangible. I'm setting myself an overall time-frame of now (!) until January 14th. From the 7th till the 14th I will be on holiday in QLD, so this makes the goal particularly challenging, but there's nothing better than the feeling of coming back from holidays in better shape than what you left! As far as tangible – yes, I can definitely visualize how I will look and feel throughout this holiday season. I'm fortunate in that I'm not far from my goal now, and I've been there recently, so I know exactly how much I love that feeling of being in MY ideal shape. If you are finding it hard to create a mental image of your goal, try writing down exactly how you'd like to look and feel. Be as specific as possible and persevere until you've filled at least half a page – words will begin to flow once you allow them to do so.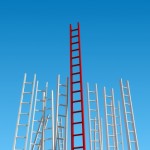 Stay Ahead Of The Rest This By Planning Your Body Incredible Success This Christmas!
Don't wait till tonight or tomorrow or next week to do this. You have to start right now, this very minute – just think how proud of yourself you'll be come Christmas day when you know you've truly earned the right to sit back and indulge. It's still not too late to plan for a Body Incredible this Christmas – wouldn't that be the greatest gift of all?
In Part 3 of this series I'll be talking about How To Fit In Quality Exercise Throughout The Holiday Season, and I'll also explain why I didn't include exercise in the initial assessment. Hint: it's not because I don't think exercise is important!
To view the first article in this series click here. To receive a free copy of the Body Incredible self-assessment form, contact me here. Your email address will never be shared or sold.
Don't forget –
Life is Now. Press Play.
Kat x
PS
Did you see?!
Fuck Being a Good Girl: Introducing LEADER!
LEADER.
IS.
HERE.
Whoop!! 💃💃💃
ARE YOU READY!?
Ready to drop the bullshit –
Quit trying to climb the damn mountain, hand over fist, one painful and endless move at a time –
And claim your rightful place, now?
It's time to stop questioning.
It's time to stop 'one daying'.
And it's DEFINITELY time to stop asking HOW.
Thereisnohowfuckthehowfuckitgoodfuckitrightintheass.
(Doesn't sound like something I would say 
)
The way you're going to get there is the same way you were ALWAYS going to get there is the only way that ANYBODY ever gets there is by claiming.your place.now.
Planting your damn flag on top of the mountain and saying what is UP, bitches, what's been happening, here I now am and so the show can BEGIN!
Introducing LEADER! 

🙌

🙌
Fuck Being a Good Girl, Fuck Following the Rules, Fuck Working Your Way There Hand Over Fist. You Were Born to Run the Damn Show and Baby? It's Time.
10 Days.
10 Modules.
10 gajillionty uplevels, in fact, nah, scratch that – ONE freakin' uplevel, in which we take you straight to where you were ALWAYS MEANT TO BE.
It's time to quit fucking around here, and claim your rightful place.
Here's the 10 Modules I will be BURNING INTO YOUR PRETTY LITTLE LEADER SOUL during our time together!
(A Module a day keeps the peasant energy away)
✨

Module 1: Leader Energy
Owning it, being it, living it, no excuses, just dropping in to NOW being the unquestionable next level leader who EVERYBODY looks to and who runs the damn thing. I don't have to tell ya –
We could pretty much just do this module and you'd be done.
✨

 Module 2: Multi-Millionaire Leader BELIEFS
Wealthy people have certain beliefs which broke ass peeps do not. It is what it is and that's all it is. Guess what? PURPOSE driven wealthy peeps are another level altogether.
Change your beliefs >
Change your life.
It's THAT freaking simple.
✨

 Module 3: Leader Sales Hustle and Monetization
Leaders sell how leaders sell and they monetize with NO shame, ALL soul, and all RESULTS.
This is a mindset AND it's about gettin' real with what works.
So that's what we're gonna do!
✨

 Module 4: Leader Content Creation
Look, nobody needs or gives a fuck about any more lame ass low-vibe please look at me teaching and preaching.
The Internet IS full. Boring does NOT sell. Too many folks are out there just trying to re-churn what everybody else is doing.
BUT THERE IS ALWAYS SPACE FOR THE NEXT MAGNETIC AF LEADER TO TAKE CHARGE.
I'll show you how to pull that out of you. And explode it to the world.
✨

 Module 5: Leader Social Media OWNING
Let's get you big.
Engaged.
Listened to.
EVERY WORD HUNG OFF.
And consistently fucking paid.
Social media is a VERY easy tool to make work for you and nope I'm not talking about analytics or algorithms. I'm talking about being everywhere, all the time, in a way they can't ignore, and also with minimum effort for maximum result.
✨

 Module 6: Leader Squad
Leaders don't do shit that leaders don't do or leaders ain't leaders. We are gonna sort out your support system and streamline your LIFE. With or without 'team'. I started with this with NO staff or team, NO money, and yet I still knew how to keep my energy and time to what mattered and let other people pick up my slack.
Leaders are supported and lifted up, PERIOD. Let's get this happening for you.
✨

 Module 7: Leader Daily Disciplines, Practices, Routines, Must Dos and Absolutely-Fucking-Will-Not-Dos!
THIS IS MY FAVOURITE.
Also probably the real thing (energy aside!) that gets you paid big.
✨

 Module 8: Leader ABUNDANCE Creation
ALL the calling-in-of-money shiz-niz you need to know about and EVERY damn thing I have done over the years to dial it up from broke to abundant and rich-from-soul AF.
✨

Module 9: Leader Lit-Up-Ed-Ness and Joie de Vivre
People ain't gonna be interested if you're not interesting girlfriend.
We are going to recapture your fucking FIRE, and I'll show you exactly how.
✨

 Module 10: Leader MAGNETISM
Being the most 'they can't look away' person out there, where no matter what you do or how random it is PEOPLE HAVE TO HAVE IT 'CAUSE IT'S YOU.
Yep, that is an INTENSIVE learning schedule but we did already agree it's time to quit fucking around. Besides which, this is not about learning. This is about remembering, remembering, remembering, and motherfucking BEING –
All that you were always meant to damn well be.
BELLS AND 6-INCH STILETTOS OR WHATEVER THE FUCK IT IS YOU WANT TO PUT ON, ONNNNNN.
Literally every possible thing you possibly need to know to NOW run the damn thing is what we're covering here.
Modules will be delivered directly into the group each day and include LIVE as well as listen / watch / learn at home content. A lot of content! But only exactly what you need!
And baby?
It is going to kick your butt GOOD.
Listen –
I know you have this burning inside of you which is NOT going to go away.
You know and have always known that you are different, not just from the other PEOPLE, but from the other entrepreneurs.
The thing is gorgeous –
At some point you're going to need to say yes to that.
Let me show you how.
Join LEADER today!
And watch your life blow straight the fuck up to where it's always meant to have been.
Oh and there's THIS!!
——>> Top 20 Action Takers ONLY Bonus! 

🔥

🔥

🔥
Be in the first 20 to say yes to LEADER, and I am gifting you a $997 home-study course of mine!! I know!
Superwoman Unchained: The Revolution!
A 5-Week online program for creators, artists, leaders and revolutionaries who were born to change the world.
* Believe you're capable of more than you ever imagined.
* No more asking "will I or won't I" because as soon as you have an idea that you know you need to act on, it'll be game fucking on!
This incredible course is STILL spoken about amongst those who initially took it live with me, and it is the PERFECT rev you up accompaniment to LEADER.
Not to mention it's a $997 gift!!
But this is for the Top 20 ONLY, so get in now!
It's time baby!
LEADER 

🙌

🙌

🙌
A brand new live course with self-made multi-millionaire Katrina Ruth!
Fuck Being a Good Girl, Fuck Following the Rules, Fuck Working Your Way There Hand Over Fist. You Were Born to Run the Damn Show and Baby? It's Time.
10 Days.
10 Modules.
10 gajillionty uplevels, in fact, nah, scratch that – ONE freakin' uplevel, in which we take you straight to where you were ALWAYS MEANT TO BE.