News
How To Be In Great Shape Over The Holidays – Part Two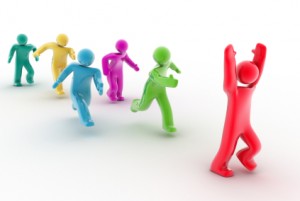 Charge Through This Holiday Season With Your Body Incredible

In the first article of this series I wrote about the importance of planning your attack on the holiday season. While you should feel free to eat, drink and be merry, you should also stay true to yourself and your Body Incredible journey. With the right knowledge and accountability you can achieve both. How To Be In Great Shape Over The Holidays, Part One, gave you a detailed health, nutrition and lifestyle assessment to fill out for your own records. We looked at:
The 'what' and 'why' of your holiday goals
Your current weight and measurements
Physical and emotional energy
Appetite, food and cravings
Alcohol, smoking and party habits
Digestion
Sleep and mental focus
To receive your free copy of the Body Incredible self-assessment, contact me here.
If you have your copy but haven't gotten around to filling it out then get to it! In case you haven't noticed, it's December – if you're serious about being in great shape this holiday season you simply must start today. Right now, This very minute.
Choosing goals that are truly important to you
Although your Body Incredible assessment only took you a few minutes to fill out, it was extremely detailed. What you've done by honestly considering your current shape and health is given yourself a fantastic platform to set some SMART goals. A SMART goal is:
Specific (who, what, when, where, why?)
Measurable (how much, how many, how will you know?)
Attainable (what attitudes, abilities, skills and opportunities will help you reach your goal?)
Realistic (you must be both willing and able to reach your goal. What conditions would be required in order to accomplish this goal? It's fine to set a high goal so long as you believe you can achieve it, in fact big goals are often easier to achieve as you are more motivated)
Timely/ Tangible (Timely: anchor your goal with a time frame. Tangible: can you visualize how you look and feel when you achieve your goal?)
Regardless of how motivated you are, you just can't set goals in every area covered in your Body Incredible self-assessment. It's not even necessary, anyway. It's far smarter (!) to focus on just a few areas of your overall physique and health. If you make daily steps to achieving those goals it's more than likely you'll notice improvements in other areas. Improving the way you eat will also aid energy and mental focus. Paying attention to how much you drink and party will also impact your sleep quality. Both the way you eat and how much you drink and party will affect your digestion.
When you think about it, everything you do or don't do has a direct impact on just about every area of your wellness.
With that in mind, you need to choose 2-3 goals that are important to you in order to be in great shape these holidays. Let's start by being general. Here are some options, but feel free to add anything I've missed to this link before you mull it over:
A weight related goal you'd like to maintain or achieve
A clothing size goal you'd like to maintain or achieve
A specific body part you'd like to keep in check
How much sleep you'd like to average each week
How many drinks you will set as your max each week
How many nights out per week
How many indulgent meals
The way you'd like to feel mentally, physically and/or emotionally (this is harder to measure but I'll get to that in a moment!)
How much time to relax/chill out you'd like to keep aside
An exercise-related goal (frequency/duration for example)
Goals related to how/what/when you eat
The best way to determine your 2 or 3 priority goals is to follow your gut. When you scanned the above list, which points jumped out at you? You know what I mean – the ones which caused some sort of immediate emotional reaction. Logic does not really matter here. It's not about 'I should', it's about 'I want, I must, I will'.
What is it about your health, weight, energy, about the way you want to feel about yourself that you are 100% driven toward achieving? That you really really want to prove to yourself?
Make a note of these things.
Next, you need to Get Smart. Write down each of your goals, and underneath it note down each of your smart goal points. This is where things really become real – because in recording the details of each goal you will be forced to realize that you are actually capable of achieving, that success is not out of reach. Here's an example of how to make your goal smart:
Goal: Stay in control of my weight over Christmas
Specific. I want to not only maintain my current weight but even lose a little over the December/January period. I want to do this so I can continue to feel confident and happy with my body, my health, and what I've achieved this year.
Measurable. Drop one 'belt-notch' and feel my jeans loosen up around my bum by mid-January. Lose 2kg on the scales (around 4-5 pounds)
Attainable. I am positive-minded about my ability to manage my weight over Christmas. I don't believe that holiday weight-gain is 'just something that happens'. I plan to keep up my current level of exercise, and use my down-time from work to get some additional outdoor workouts in. I know that the eating and drinking side of things is the thing I need to  watch most, so I'm going to prepare a food calendar at the start of each week, taking into account any events or nights out. I know I may not stick to the calendar 100% but at least it will give me some guidance. I also plan to record my eating in a food diary each day. This will keep me accountable. I'm going to enlist the support of  a friend who I know is also serious about staying in shape over Christmas – I know I'll need to surround myself with some like-minded people.
Realistic. It's a challenging goal to set at this time of year, but I'm determined to achieve it, and – with the right planning I believe I can achieve it. I'm definitely determined! Success is a habit, not a choice.
Timely/Tangible. I'm setting myself an overall time-frame of now (!) until January 14th. From the 7th till the 14th I will be on holiday in QLD, so this makes the goal particularly challenging, but there's nothing better than the feeling of coming back from holidays in better shape than what you left! As far as tangible – yes, I can definitely visualize how I will look and feel throughout this holiday season. I'm fortunate in that I'm not far from my goal now, and I've been there recently, so I know exactly how much I love that feeling of being in MY ideal shape. If you are finding it hard to create a mental image of your goal, try writing down exactly how you'd like to look and feel. Be as specific as possible and persevere until you've filled at least half a page – words will begin to flow once you allow them to do so.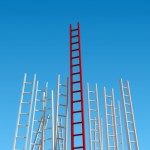 Stay Ahead Of The Rest This By Planning Your Body Incredible Success This Christmas!
Don't wait till tonight or tomorrow or next week to do this. You have to start right now, this very minute – just think how proud of yourself you'll be come Christmas day when you know you've truly earned the right to sit back and indulge. It's still not too late to plan for a Body Incredible this Christmas – wouldn't that be the greatest gift of all?
In Part 3 of this series I'll be talking about How To Fit In Quality Exercise Throughout The Holiday Season, and I'll also explain why I didn't include exercise in the initial assessment. Hint: it's not because I don't think exercise is important!
To view the first article in this series click here. To receive a free copy of the Body Incredible self-assessment form, contact me here. Your email address will never be shared or sold.
Don't forget –
Life is Now. Press Play.
Kat x
PS
Aligning to Your New Money Normal is coming!
I am so excited!!
For the first time ever I am bringing together over 13 years of soul-led multi-million $$ biz creating money ENERGY shiz, and teaching it to you all in one brand new live 6 week course!
Piece by piece and bit by bit EVERYTHING I got to learn, tap into, download, and figure out around COMPLETELY rewiring money beliefs, and then upleveling financial reality on repeat.
This course will include all the practical things I do to continually grow real wealth (boy oh boy was that a minefield for me to wade through, and find soul alignment with, at first!),
my personal daily and weekly money routines and practices,
also what I get my team to do / the behind the scenes of how we create and also manage cashflow in my biz,
the quantum side of it, the energetics of the thing,
everything you ACTUALLY need to know about clearing shit, and how to know when there IS action to take on that, what it is, how to take it,
how to know when it IS time to align to your next money goal, what that goal is, how I myself would know (and then what to do about it),
how I do my money energy work, my own feelings and relationship with money, and how I created that
as well as a literal 'what to do and how to do it' process to align YOU to your next money goal, right there and then together in that course. Yep, you will actually be implementing and shifting shit with me there right by your side kicking your hot ass as needed (gettin' you soul aligned baby!)
and a whole bunch more which you is gonna have to wait to see 🙂
Be sure to drop a comment here on Facebook if you'd like to be one of the first people to know when it goes live!
PPS
I HAVE SOME BIG NEWS TO SHARE!
As of today, I'm opening up the doors to my Inner Circle, my private client mastermind.
This is THE most badass high level mastermind in the world for women who want it all – and are prepared to do what it takes to get it! Really what we're talking about is being prepared to be the PERSON.
And that's what I do. I help you remember ALL that you were, and then become it. ALL Of it.
This is my highest level private mentoring circle. The exact place where I have personally mentored dozens of this industry's most elite female entrepreneurs to break income barriers ranging from 10k months to multiple 7 FIGURE months, and everything in between. But more importantly than that – to become who and what they always were.
But know that this is not only (obviously) not just for the masses, this is also not just for someone who can afford to invest in a high level private coach. Being willing to throw money down is something which has absolutely zero correlation to being somebody who has what it takes to TRULY go next level as a leader.
If anything, in this industry, investing in a high level coach such as myself, is a rite of passage which veers just a little too much on the side of 'trend'. It's become something which 'everybody does', almost as a way of proving they play business and life a certain way.
Maybe even of trying to prove it to themselves.
Here is the reality which those who I am truly here to personally mentor and lead KNOW, the reality which my clients and all women like me as well as of course me personally have ALWAYS known:
We are VERY VERY DIFFERENT.
We are simply, smarter, faster, and have more presence. We can do more in our minds before breakfast than what most people can do in a freakin' WEEK, a month, a year.
We are not basic ass coaches trying to heave ho our way up a few extra thou a month.
We are the ones who have ALWAYS known we are 1% within the 1% within the 1% in terms of how we think, create, operate, how and WHAT we are tapped in too.
This is not arrogance, this is fact.
And there has NEVER been any question but that we will go all the way.
My clients are high level badasses who do the work, who have a proven track record BEFORE coming to me, and a BEING-ness which unquestionably separates them from the rest. They don't come to me to save them or lean down and hold my hand out so they can clamber up. They come because they are, quite simply, ready to go to the next level, already absolutely on their WAY there, and see in me something which they recognise because it is in them.
That 'can't stop won't stop' fire, and a level of 'unapologeticness' which, when truly understood and applied, can literally be the difference between 5-figure or low 6-figure and 7 or multi-7-figure entrepreneur.
So if you know who you are and it is THAT –
And you feel certain that you are ALREADY well on your way to to precisely where you're meant to be, but that being in MY energy could help you to drop in and get there even faster, and that with a couple of simple tweaks your current revenue could be doubling, tripling, heck QUADRUPLING and beyond in months, as it has done with numerous of my clients previously, well then –
PM me here http://m.me/katrinaruthofficial and we'll see if it's a fit. I'm excited to talk to you, and maybe – do biz and life with you.