News
How To Feel Freaking Amazing About Your Life
I think it's important to identify the things in your life – actual or mental/emotional – that make you more 'you'. The things that you really need in order to feel focused, happy, on track. Of course there might be one or two big things that you really really need, but today I'm asking you to think a bit broader than that.
Let's start with the little things.
What makes you feel almost unreasonably happy?
For me it's a great (not good!) coffee, a pretty teacup or teapot. It's extremely dark chocolate, maybe a piece with my afternoon coffee while writing. It's writing of course. I wrote about that the other day, and how it's the big thing that I really really need. What else? My sleep mask. Yes, wearing a sleep mask makes me unreasonably happy. I feel safe and snug in it.

Some of the slightly bigger things which maybe take more effort include eating a fresh and delicious organic meal when I'm really ready to eat; maybe after a great workout. Being in nature. Being still in nature, specifically. Maybe writing in my journal overlooking nature. Cafes within gardens are great for this, during the week when it's not too busy. Bikram yoga for sure, and the inner calm I feel after class even if I entered it in mental turmoil. A lung-busting, lactic-acid pumping, killer sweat session. I like lifting heavy weights in a slow and controlled manner as well, but there's something about just going for it at 200% through a metabolic session that makes me feel incredibly powerful. And empowered. Kickboxing has the same effect. I've decided I need kickboxing. An hour just flies by, and I get such a physical, emotional and psychological boost that it's more effective (and a whole lot cheaper!) than a few hours speaking with a mentor or coach.
Some of the really big things include my office space and the way I'm gradually moulding it to be more 'me', to be my hideaway or sanctuary. Being in a certain shape is one of my big things, and I definitely feel more upbeat and lively when I maintain that shape. Whether or not you might think that's healthy or ideal, it's true. Another really big thing is time with my daughter. This one kind of crept up on me. I have to admit that having a child was something I planned on a logical basis, knowing that it might be harder if I waited longer and accepting that there would 'never be a right time'. After she was born I was in awe of her and certainly I loved her, but honestly? I didn't feel a gigantic connection. I slotted her neatly into my busy life, taking time as needed for nappies, feeding, rocking, changing and so on. But now? There is this incredible joy that lights me up just by thinking of her. I'm not saying I don't see her flaws (no parent loves shopping centre tantrums), but I do see past them much of the time. And I love love love the fully engaged times we have together, where I feel we can see into each other's souls.
And that's what it's all about, isn't it? It's the 'what's in it for me' factor. The feeling you get, the satisfaction that is derived from things as small and silly as a pretty teapot right through to as big and life-changing as re-structuring your life for somebody else.
Whatever you love, whatever you need, it's because it makes you feel a certain way and THAT is what you need to identify if you want your life to be more 'you'.
We're not talking about artificial highs here. You might get a huge lift from a little retail therapy, but I think it's unlikely that spending money is what you need to do to be more you. Regardless of whether you not you have oodles of spare cash.
So what is it? What do you love to feel? And how do you get your fix?
For me, I love smashing through workouts others would baulk at because it boosts my confidence. I feel powerful and strong, and it reminds me of how far I've come from the awkward introvert who was always picked last at school sports. I truly do love training now but I think part of it is also that tiny part of me thinking 'up yours' to the cool kids I went to school with.
I love having a space that I love that is just mine, and filled with things that make me happy. Like my office or my home office, both of which are fully 'my domain'. If I walk in and the room is messy, cluttered, disordered, I feel more stressed and out of sync. If things are calm, pretty, organised the way I like then I feel calm and organised as well.
You won't always be able to explain why certain things make you feel good. Why do I care so much about pretty teapots and tea cups? I don't know. But who cares? I like them and they make me feel good. I feel inspired to write more creatively. Maybe I picture myself as a past-day heroine of a novel, sitting in a garden with beautiful posture, a beautiful journal (journals and pens!) and a beautiful tea setting. Who knows. Who cares?!
Identify the things that make you feel more you, identify the feelings that make your heart jump with joy, or power, or hope, or whatever it is that gets you going. The big things, the little things, the in between things. Anything and everything.
And then ruthlessly, relentlessly, determinedly do what it takes to install those things into your life.
After all, you only get one life. And it will be SO much better if you live it now, won't it?
Remember –
Life is Now. Press Play! 
Kat x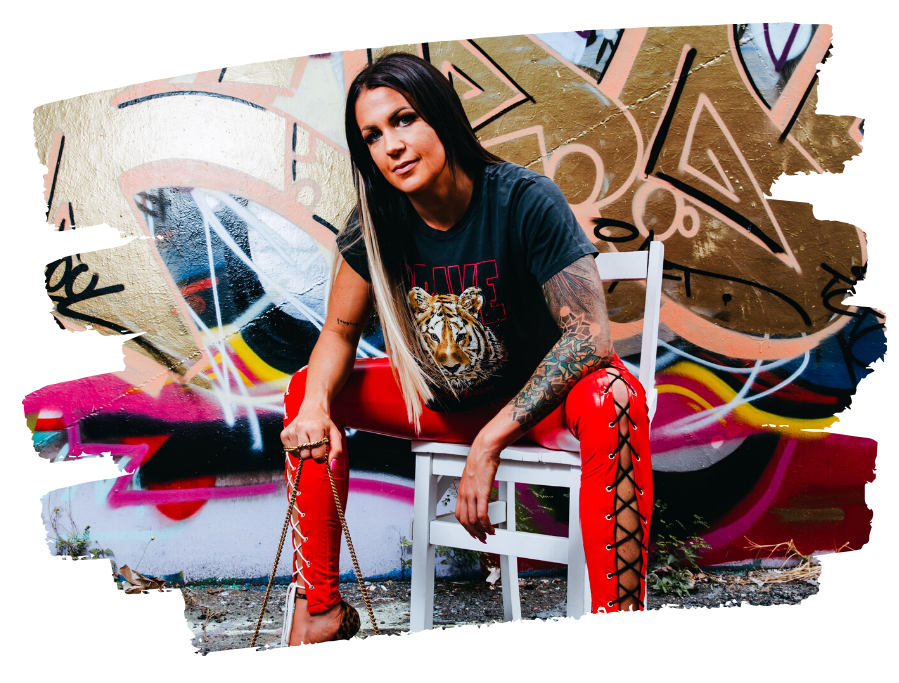 PS.
– dreamer. wanderer. soul led creator. One who was born for MORE.
I'm creating my new course, Big $ollar Energy, for the one who always knew she is here for millions,
to make it. To impact them. To create. And to LEAD.
Big $ollar Energy
The Money & Expansion Course for the Soul-Led Wanderer Who KNOWS It's Time to Go All in on HER,
and Let the Damn Receiving Take Care of Itself. The Way it Was Always Meant to Be.
Which means?
Identifying and releasing everything that gets to go, from the way you're thinking you need to do shit now, to the purposeless bits of the push or biz that it just don't need to be about, to the hidden junk in your psyche that gets to go.
>>> It's not about the do. The push. The win. When who you are when you only go within naturally PLACES you at the top,
but of the right fucking mountain.
The one that was always YOURS.
And then you finally WENT there.
Here's the thing, for us, about allowing an expanse of RECEIVING.
IT HAPPENS WHEN WE GO TO THE PLACE WHERE IT JUST IS.
And always was.
Class starts LIVE on Monday May 24, however early access + Big $ Energy vibes will open from Monday May 17 in our Telegram chat + join now bonuses are open already!
www.thekatrinaruthshow.com/bigdollarenergy
> it's time.