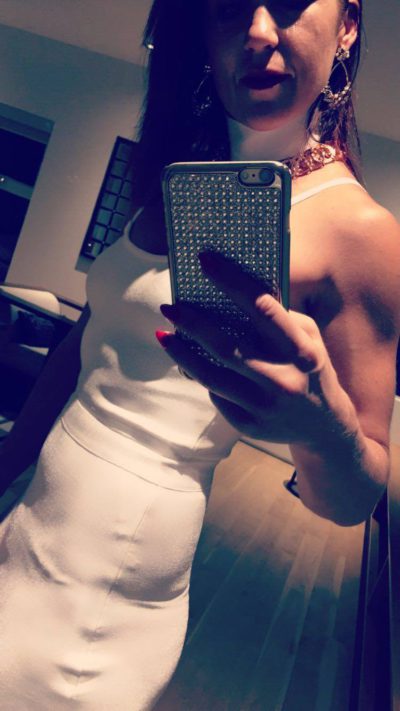 Money Mindset
How To Make More Money Than You Could Possibily Ever Spend
If you're stuck on the money-flow side of things, and you can't seem to ever quite get to where you need to be, and somehow even when your income grows you STILL feel lack, this will be the most important post you've read all year, and maybe ever.
I used to think that all I had to do in order to become free financially and have it ALL, was figure out how to make more money, but let me just spoil the ending for you right here, and tell you what it took me a good 3-4 years to figure out, maybe even a good 3-plus decades if you wanna be technical about it! See, I increased my income by over 10x, I went from making a few k a month, to 30-35k a month, to then over 300k a month, and what I learned above all else?
More money just EXPANDS the existing underlying issues you have, and if you have an issue of feeling in LACK and 'never quite having enough', then you could make 300 MILLION a month and you'd still struggle to pay your bills!
So while making more money is nice …
And I can definitely help you with that …!
The thing that will REALLY get you to a place of having it ALL, financially, but also in other areas, is changing the way you see the world, the way you allow yourself to receive, your relationship to abundance and basically just your whole mother-freaking identity!
So let's TALK about that, because if you think that right now your problem is how MUCH money you make, and that once you get to 7-figures (or whatever other holy grail you've set for yourself) you'll have MORE than enough and everything will be just fine, understand THIS:
The problem is NEVER how much money you make, and nor is it how high your expenses are. You don't have a BUDGETING issue, you have a mindset issue, and long story short?
The problem is you.
Don't get upset, because that also means the SOLUTION is you, and you have the ability to change your money reality from TODAY!
Wanna know something cool?
What I'm about to explain for you will not only allow you to ALWAYS have more than enough, but it will also, in a very practical sense, allow you to make more money on paper. Let's just make sure that when those $$ start flowing in ever-greater amounts that YOU are also the sort of person who can manage them, emotionally, and BE in wealth not lack!
So here it is, and to be PERFECTLY honest with you this is precisely how I achieve ALL my goals.
Fitness, fame, attracting my ideal clients, having abs, great sex, knowing what to create and sell, how to create and sell it, you name it. This shit works on EVERYTHING and ANYTIME I find myself in a place of not having what I want or feeling unsure about how to get to that next level, I do this:
CALL IT FUCKING IN.
Name it.
Claim it.
And call it IN.
I find it fascinating how few people truly understand and utilise the power of words to create reality. I know that even for me I only barely understand and utilise it, I am quite quite certain that not a single one of us access even 10% of our true potential! But I do know this:
What I NAME.
CLAIM.
STAKE OWNERSHIP OVER.
CALL THE FUCK IN, without apology and with FULL certainty and a refusal to NOT create and receive it?
I motherfucking create and receive.
WITHOUT FAIL.
And one thing I also find fascinating (or not!) is that whenever I read the words of, or watch video footage of, the worlds TRULY most successful people, it always always ALWAYS comes back to the fact that they made a decision, took ASSERTIVE ownership of it, had what appeared to be arrogant levels of self-worth around it, and basically just stated it over and over again until it became true!
3 of my favourite examples of EPIC certainty and determination / "I will and it is done" around this are Arnold Schwarzenegger, Muhammad Ali, Donald Trump.
WATCH footage of these men and how they talked about what WOULD happen. They are each known for predicting things that couldn't possibly have been known in advance. They are each known for being arrogant and egotistical. They are each known for achieving EXACTLY WHAT THEY LONG-BEFORE STATED THEY WOULD.
I can tell you that I too have predicted many many things in advance, and watched them come true no matter how far-flung they first appeared to be, but here is what else:
So have YOU.
But maybe just maybe you're not using this power which we ALL have, to create what you actually most dream of and desire, and instead you're just default-repeating, naming, taking ownership of, claiming and therefore RECEIVING, fear, lack, scarcity!
So if you want to know how to make more money than you could ever spend …
How to BE a truly wealthy person …
How to never again have to worry about how to pay your bills OR your dreams, because why the fuck would you worry about receiving MONEY, you wouldn't worry about receiving AIR, and you know it's the same sort of thing …!
Then by all MEANS keep showing up, creating, hustling, selling, doing the PRACTICAL work that a person who has a lot of money, that that next level version of you would have to do, but first and foremost and for EVER more, understand this:
What you SAY becomes reality.
Your words have POWER.
It is NOT enough to just write out your goals now and then or even daily.
You need to state it with FULL authority, you need to name it in NO uncertain terms, you need to have ABSOLUTELY CERTAIN (what most people would call arrogant), zero doubt levels of knowing it WILL happen, you need to CALL IT THE FUCK IN UNTIL YOU SEE IT.
Stop fucking around telling yourself the reason you don't have MORE than enough is because there's a missing link or strategy.
The missing link is YOU not asking for it, and allowing yourself to receive it!
Remember –
Life is Now. Press Play.
Kat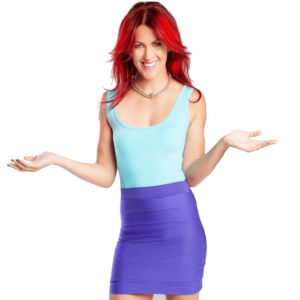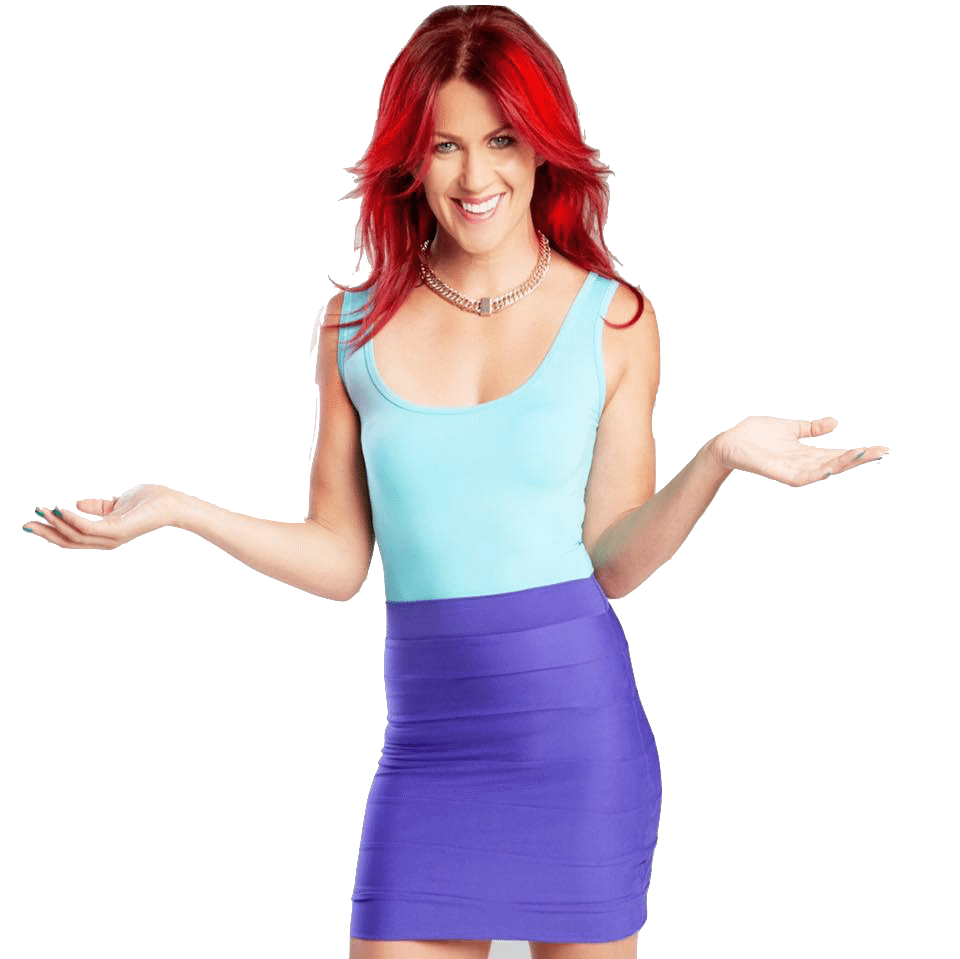 PS . In next week's Explode Your Biz in a Day Workshop I'm going to give you my PERSONAL process of how I get myself into a place of knowing I can receive something and then I DO!
https://thekatrinaruthshow.com/explodeyourbizinaday/
It's the 'secret sauce' of my online biz! I'm also giving you my entire biz strategy, including:
– The mindset of being a leader and at the top of your niche NOW: I do NOT believe in moving my way to the next level one step at a time, and I don't believe YOU should have to do that either! When I became 'famous' online, it happened in a matter of weeks because I DECIDED for it to. I want to share with you exactly how I did that, how I stepped into it, how I LIVED it and created the results I have now!
– Locking your ONE DAY vision in NOW – this is NOT just about knowing your vision, this is about being able to create it NOW, and know that there is nothing except YOU stopping you from doing that! Let me show you how!
– CONTENT – what do you need to be doing, how much, when, where, what works, what will people listen to and what will make 'em BUY? We'll cover ALL of that!
– Leveraging and re-purposing! Look, I create a LOT of content, no question. And I will SHOW you how to do that fast. But also? We re-use EVERYTHING. We have systems within our systems, and I'd love to share with you how simple it can be to be EVERYWHERE, all the time, and then some. It's critical!
– Social media – where to be, how to be there, how to get people to LISTEN – you can't just show up! You gotta show up with purpose, and a plan. Let's get you one!
– Email marketing – I'm not gonna lie, I'm pretty freaking good at that shit and I'm going to map it down to the T for you!
– FAST funnel magic – my funnels just KEEP kicking more butt, and the best part is? We keep 'em pretty simple. I'm constantly evolving and learning what works on this as in ALL areas, and I can't wait to show you the latest and how I have conversions over triple the norm, right from the day somebody opts in!
– Authentic sales & marketing – ESSENTIAL gorgeous. And it has to be tailored to you! The cool thing is? When you let yourself DO it authentically, it FLOWS with ease. But in order to do that you need to be tapped in to your message AND your market, and you do need to understand sales. We're going to go into this in DETAIL.
– Day to day productivity and hustle – let's break down exactly what you gotta do each day to get all of this HAPPENING, including the mindset side as well as ALL the work. Balance may be a myth, but that doesn't mean you can't get all your shit DONE. And you will.
– Getting the right team around you. Support is critical. Obviously. I'll share with you how I call in exactly the right people on repeat, and how you can do the same as well as when to take support ON.
– Keeping your head in the game and showing UP. 'Nuff said!
– Plus a whole lot more besides! Be sure to watch the video for all the details!
 
Hurry, because places are limited and ALSO because what I'm covering in this workshop will make you SO much money, if you let it, it'll make your head spin!
https://thekatrinaruthshow.com/explodeyourbizinaday/
It's happening LIVE next Wednesday, but you can also register today for the recordings and get them at the earlybird rate! Claim your place now, and get ready for MORE! —> https://thekatrinaruthshow.com/explodeyourbizinaday/<— oh hell yes!
PS
My Advanced High-Level Manifestation Intensive is about to kick off, and I'd love to invite you in!
4 Weeks of Hardcore Alignment & Asskickery to Kick Fear to the Curb and Live Your Every Dream in 2019!
https://thekatrinaruthshow.com/highlevelmanifestation2019/
What this is about? You finally doing what you say you're going to do, basically! In business, of course. But also in life, and every part of who you are.
And it's time to stop.
Stop making it so damned HARD.
Stop letting your blocks, your inner barriers, your fear, the self-worth bullshit RULE you.
Stop running around like a chicken with its head cut off and no real direction!
And for the love of God stop telling yourself the answer is outside of you when it was always within!
Instead?
Well, isn't it obvious?
Say yes to you.