News
Why You Never Quite Reach Your Goals
Do you ever feel like you're just constantly waking up to Groundhog Day? You know – today is always going to be 'the' day. The day that marks the beginning of your new body, your new savings plan, your fresh approach to your business or perhaps just the business of living your life. You're geared up, you know what to do, and you're ready to do it. For real.

But somehow, and despite the very best of intentions, you just don't quite make it. You give in to the post-lunch sweet treat, the mid-afternoon slump gets you, your day spirals out of control and before you know it you're hitting the sack wondering how on earth you're ever going to get ahead and create that incredible life you know is just around the corner.
how to stop living your life on repeat!
When the achievement of an important goal or life change seems endlessly far away, I like to fall back on planning (and maybe a little dreaming).
Yup, I admit it. I'm a planner. I like to write lists. Detailed explanations to myself of how I want things to be, or what I'm going to do. I write about it, I talk about it, I think about it, sometimes it keeps me up at night, and (sure enough) eventually I even follow through and take action. Sometimes even massive action!
How about you? Are you a planner, or a dreamer, or do you just jump full force into things, make things happen and worry about the details later?
dream, plan – then do!
Both ways have their pros and cons, don't they? The risk for planners is spending their entire life considering what they could or should do. Dreamers are in danger of never coming down from the clouds for long enough to consider what's actually realistic. And jumpers might be getting a whole lot done but they may not have considered how in line it is with what they actually want to achieve or what they value.
I think we probably all have a little bit of each in us, don't we?
At the end of the day, when it comes to achieving your big goals and really creating the life of your dreams, trust is crucial. Trust and confidence. I'm talking about having trust and confidence in YOU.
So do you?
don't make promises you can't – or won't – keep
There's no better way to destroy your confidence and va-va-voom than to not follow through on commitments to yourself. For example:
You tell yourself you're going to start getting up at 5am to workout out day after day but never manage it. Yet you just keep rolling out the same tired old tale nonetheless instead of thinking about what you can do to actually achieve your goal.

You swear you're going to completely give up post-dinner snacking but just can't do it. And you don't quite bother facing why.

You promise yourself (and maybe even tell others) that you're going to stop drinking during the week, but when night-time hits after a long day you just can't resist.

You repeatedly dream about chucking in your job and doing what you've always dreamed of but it just seems too risky.
Living this way for a few weeks let alone a few months or years, is a surefire recipe for disaster.
You can see why, can't you?
If you can't follow through on a commitment to yourself then sooner or later you start to doubt your ability to do anything. You may still dream and make plans but deep down you don't think you'll ever get there. You think you haven't got what it takes. And so maybe you become a jumper and pretend you never had those dreams anyway. You start justifying to yourself and to others as to why it wasn't actually that important.
a new way of planning, of dreaming – and of living
Here's an idea.
Instead of promising yourself these massive overwhelming changes, why not start small? It's been my experience that when us girls want to change something we think the only way to do it is all at once. I actually have clients get annoyed sometimes because I'll only ask them to change 2 or 3 things in our first consult. They want to me to give them a full diet plan and all the details of everything they possibly need to do to lose fat.
patience is a virtue … and will guarantee your success
There are two problems with this – and they crossover to every goal in your life. Firstly, most people are simply too busy to do 'everything' on any goal all at once anyway, and secondly, it's impossible to know everything you need to do to get somewhere until you make initial progress. After that you can determine more accurately what the next step needs to be.
4 Tips To Reach Your Goals This Month:
Plan to get up 15 minutes earlier rather than an hour or two, and just do some bodyweight exercise. This may not be as grandiose as hitting the gym, but it sure beats missing hitting the gym day after day!
Don't eliminate post-dinner snacking if you're just not ready, but switch to something nutritious yet delicious like berries and organic (ideally raw) cream
If you just can't give up your post-work wind-down, at least swap the spirits for red wine, which is high in important antioxidants like resveratrol. If wine is your downfall and you know you indulge too often, allow yourself one glass for every cup of herbal tea. (I mean alternate from night to night, not drink 3 cups of each in a night :))
Write a 'perfect life' scenario based on your dream career and then map out what you think you'd have to do to get there. Break it down in such a way that you can start working on it now without giving up your current job.
Can you see how much more sense this approach makes? And the best part is you can start to achieve this stuff right now, today. You don't have to wait for the perfect time to change everything all at once.
And you'll never have to live Groundhog Day again 🙂
Don't forget –
Life is Now. Press Play.
Kat x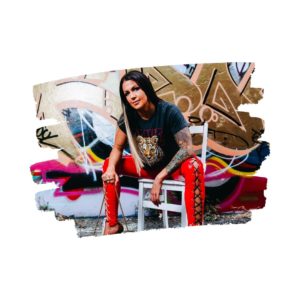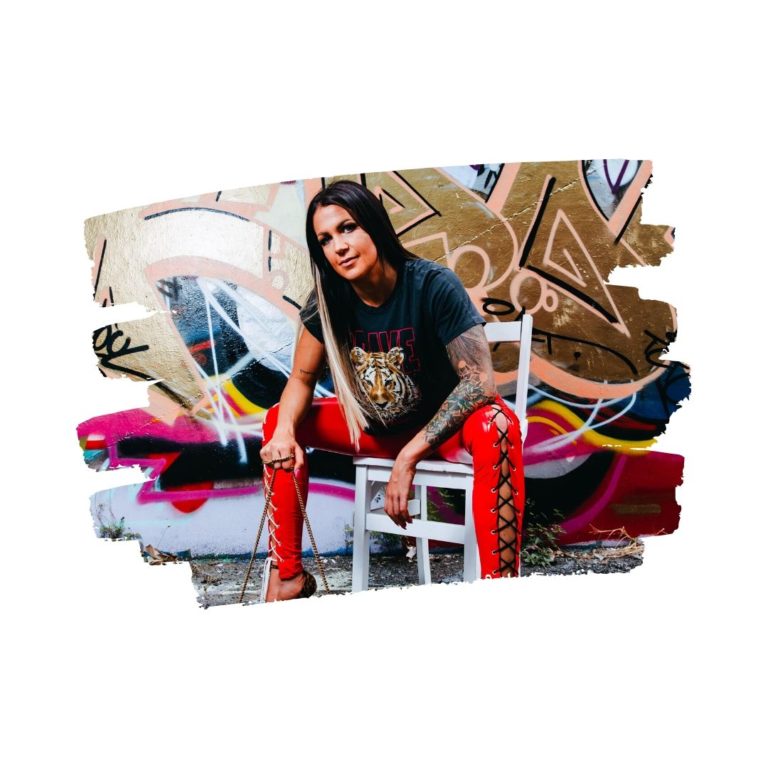 P.S.
I decided, once upon a time, to make $100,000 in a month! I kept on deciding! It took a little time … (far less than I thought, actually, in the end) … but it happened.
Since then I have decided my way up to over 4x that per month.
I have produced this level of income at The Katrina Ruth Show for nearly 5 years now. (6-figure months and eventually, starting 9 months after the first 6-figure month, multiple 6-figure months. Consistently!).
I have also mentored countless badasses in the online (and offline!) space who have, during the time mentoring with me, and / or afterwards, achieved this 'milestone' income goal as well.
I am known in the entrepreneur world for flicking the damn switch for the called ones.
One of said called ones asked me a week or two which of my existing courses would be most helpful for understanding the mindset of myself and my clients who have hit and surpassed the 100k per month goal! Understanding the mindset as well as the strategy, or whatever else was part of it.
I said I'll have a little think about that … and then instantly I thought – "huh! Why do I not have a course on that! That would be a GREAT course!"
Guess what?? I NOW HAVE A COURSE ON THAT! Well .. it opens officially tomorrow! But there's a sneak attack secret-y sort of thing happening already.
>>> The 100k Per Month Formula just opened for registration! <<<
For the Entrepreneurs Who Were ALWAYS Gonna Run the Damn Thing!
10 modules (all new live content)
11th bonus one (duh)
3 insane extra bonuses (one is an entire brand new course on finding and building your Soulmate Team .. I'll be launching this after THIS, at $199, but you get it free in the 100k Per Month Formula!). Another is an entire 30-day mindset course on 100k+ mindset, with daily journal prompts. Yes, this is a BONUS, in addition to the 10 modules + 1 + (did I mention!) Q&A hotseats and more with me.
I am so excited for all of this!
People have been signing up already. I may have done a secret sneaky stealth launch to a few peeps, and they hopped RIGHT on, especially when they saw how freakin' wow the vibe was not to mention OH – the VIP / Super VIP options. You gotta keep your eyes peeled!
Full Sales Page + Success Stories + ALL the Vibe of the 100k Per Month Formula coming in the official launch May 28! Join Now in the Secret Drop and Receive the 'Stealth' Bonus … this extra bonus goes away once the launch officially goes live tomorrow!
Shhhh deets below:
Time to decide freakin' bigger baby.
It's go time.
LET'S GO.
Amen!