Today's post is a guest piece by Amanda Brown of Fitlife blog and Promotion Fitness. This girl definitely knows how to tweak the system when it comes to enjoying life but still looking amazing – just check out the hot photos at her blog! Over to Amanda –
Even though we don't really believe it's possible, it's the question we all long to hear a happy answer to: is there a way that you can get and keep hot abs but yet still get to 'eat your CAKE' and live a semi-normal lifestyle? Let's hold that thought for a moment and think about this –
How many times have you been faced with a tempting treat that you just can't seem to look away from? The saliva wells in your mouth and you imagine how good it will taste? Moments later damn it, your conscious kicks in. Then for the next couple of minutes you
battle it out between the instant satisfaction or the long term desire of a rippling six
pack. Because you can't have both obviously. Right?
Well … there is a way that you can have both but it's something not everyone talks about. Shhh, I am about to share some top secret information with you …
To be honest as a Personal Trainer I am a little nervous that this information will be misconstrued. So promise me before you high tail it to the nearest take-away that you'll keep reading. I must firstly explain what it takes to get a six pack and ONLY when you follow these rules can you then 'have your cake'.
the case of the never-ending diet
There are many different dieting methods that we are hit with on a day to day basis. Pills that expand in your stomach, meal replacements, food combining etc. Heck it is a confusing day and age to want to shed some weight.
But you know what?
Anything that offers a quick fix instantly rings alarm bells for me. I am all about going back to basics and eating the way nature intended which is why I choose to follow the Paleo diet, or otherwise known as the Caveman diet. It just makes sense to eat the way our ancestors did.
In the past we had little or no fabricated, processed highly toxic commercially made food and I find that it is no coincidence that going back to this style (Paleo or primal) of eating is also the fastest way to lose weight and feel great.
To quote Charles Poliquin, (one of the best strength and conditioning coaches on
the planet) on Paleo lifestyle eating:
'If it does not fly, swim or run and it's not green then don't eat it."
That is pretty much the crux of it with a couple of exceptions. I.e. you can still include coffee with 1-2 teaspoons of cream, fruit (preferably berries), nuts (avoiding peanuts), organic produced butter, organic 85% Chocolate (45g) and 1-2 glasses of red wine per day.
what about the caaaaaaakkeeee?!
When you are following this kind of eating plan and your diet is 90% clean healthy
foods it has been proven that by having a treat day can actually enhances your
weight loss results, hence the cake! It can help to plan your treat day and book it in your diary and keep all of your naughtiness confined within the walls of this one day. This method of getting to your rippling beach ready bod is referred to as calorie spiking and is a technique that bodybuilders have been using for years.
Food is like training. If you eat the same healthy food constantly your body will adapt. This treat day gives your body a shock and still keeps you heading for success. Of course there are some rules …
abs plus cake? it can be done if you follow these 4 tricks …
1. Treat Day NOT a Binge Day. On your treat day it is best to still have a high protein breakfast such as poached eggs with spinach and a little nut butter. This will give you a stable glucose response and help to give you a little more control over your food for the day. When having your treat meals sit down at a table to eat, once your butt has left the chair
game over.
2. Include Grapefruit Juice at Breakfast or Before second Meal. This is a technique that is discussed in Tim Ferris book The 4-Hour Body which helps to have a flat line effect on your blood sugar levels before eating a carbohydrates dense meal.
3. Citric Acid. Drink water with lemon or squeeze lemon juice on your food which helps to keep your glucose levels stable. You can use this especially on your treat day, however
there is no reason why you couldn't do this on a day to day basis
4. Air Squats. You are set to turn a few heads on this one and perhaps a toilet cubicle may be the place for eating out. Another 4-Hour body technique which causes your body to produce GLUT-4 in your muscles. What happens is instead of the food or glucose going towards fat storage it is switched to going into your muscle and side steps weight gain. You want to complete 60-90 seconds of muscular contractions before and after you eat. So squats, wall push ups body rows… then back to the table, nobody will ever know the difference. Except your abs 😉
So there you have it – 4 sneaky tricks to let you eat your cake and have your abs! Just be sure to follow the rules. And let me know how you go!
What do you do to keep yourself sane nutritionally and yet still achieve your get lean goals?
Don't forget –
Life is Now. Press Play.
Kat x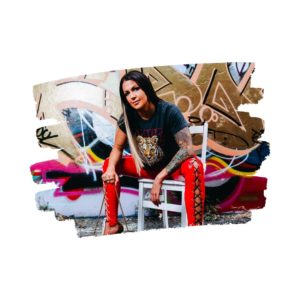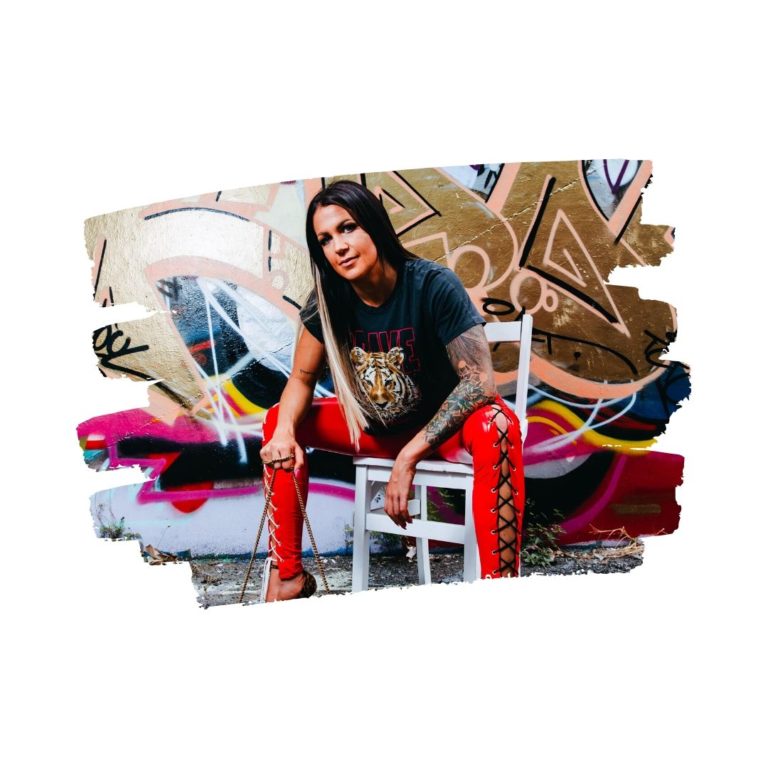 P.S.
It's time to say yes to the fun and shenaniganery and unbelievable freaking FLOW yes power of accessing all of you.
Of ACTIVATING the next level version of you who you KNOW you're already meant to be.
Soul Shifts & Money Making Online is HERE!
For the Crazy Ones Who Are Ready to Go All In On Soul, the Abundant AF Way
Women and men who know they were born to make millions, impact millions, and even change the world. Women and men who know they can HAVE IT ALL.
Leaders who are the crazy ones. Messengers who are the change-makers. The ones on the edges, and hell yeah wanting to stay there, so they can quickly, quickly, slip away –
When needed –
And back to their own world.
If that's you, you know it, because somewhere in the world inside your head –
You found me
And this community
Of crazy as all get out leaders
Who would do anything to get away from everyone
And everything to band together, when we find each other
And if that IS you, and even though you've no idea yet what your soul is saying yes to you still feel and know that it IS,
Then let me tell you:
It's time, quite simply, to drop back into you,
and to understand and also LIVE by the truth that everything you've for so long now been holding at arms length,
the money, the business, the flow yes you life, yes ALL of it,
comes from that place.
It's time –
for SOUL SHIFTS & MONEY MAKIN' ONLINE, with Katrina Ruth!
19 Days with 8-Figure CEO Katrina Ruth to Unlock the Deepest Core of You, and Explode it Forth Onto the World, in a Way That Makes All the Monies and ALL the Impact, Now.
We begin, Friday August 14!
Daily deep dive training module on a particular topic of Soul Shifting & Money Makin' (details below)
Daily workbooks to take you further on what you heard and saw and learned and were FLICK switched on
Daily journal exercises to excavate your soul ALL the way down and out and remembered to where it should be
Daily implementation suggestions and asskickery for your biz and money and life!
As with anything, your decision should be based around your commitment to NOW become who you know you're meant to be … to 'fuck the how' … to trust and have faith that when you let go, choose to surrender and trust, and let me hold that space for you and also of course lead and guide you … rather than on idea that everything has to be mapped out or considered in advance.
Your soul knows the way.
And always has.
And I am literally the best person in the world at helping you to connect in to that, with certainty.
I know you've always known that you have a calling –
And that you were born for more –
You have FELT things, deep inside of you, maybe since before time even began, and over time the whispers just get stronger, telling you –
It's time
it's time
it's motherfucking TIME
to step up, to be all that you came here to be, to break COMPLETELY free from normal, to do something EXTRAORDINARY, to FULLY shine your light, and yes, also, of course –
to make a FUCKLOAD of money doing so, impacting ultimately MILLIONS of people with your work, and truly unleashing something powerful, beyond what even YOU can imagine …
and to go to bed every damn night KNOWING you were all of you.
Decide What You Know You Must. It's Time. And the NEXT LEVEL IS AVAILABLE FOR YOU.