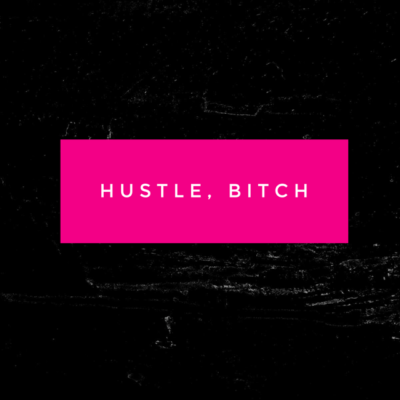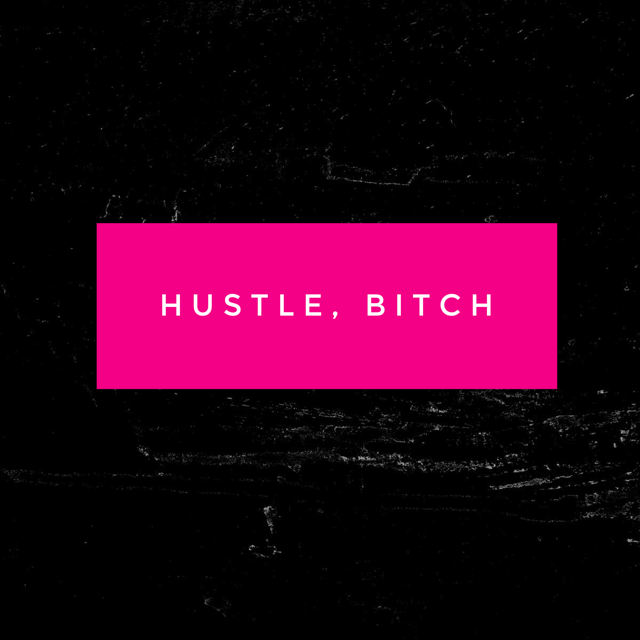 Success Mindset
HOW TO FEEL FUCKING AMAZING, BE IN SHIT HOT SHAPE, MAKE ALL THE MONEY AND ROCK YOUR LIFE!
Here is the thing I really REALLY don't understand about those who are anti doing the work, anti the HUSTLE, anti what I and my fellow badass motherfucker friends otherwise know as BREATHING AND BEING ALIVE.
If you want to feel freaking INVINCIBLE and achieve all your goals then the fastest way there? Is to wake up every day and act like you know you're alive!
Look, I get the whole thing of not FEELING like it as much as the next person. Thing is though – I stamped out that pointless way of thinking long ago. Not FEELING like it, not being motivated, being blah or flat or unsure is just a freaking CHOICE, right?
It's just a choice. And not a self-serving one, so why would you keep making it! Occasionally I give in, slip back to a bit of a woe is me state of mind, tell myself I DESERVE a day off, I work hard God dammit and I should just CHILL from time to time.
Inevitably this results in a downward spiral of BLAH, throughout which I eat more, move less, hustle less, also CREATE and unleash less and ultimately find myself out of sync, out of flow, off purpose and wanting to drink myself to sleep.
Yeah … seems like a REALLY smart idea this whole 'you shouldn't work too hard' thing!
Here is what I think, and I'll tell you straight out that if you don't agree with me on this you and I ain't never gonna be buddies, never mind anything more. Hey – I'm all for difference of opinion! But don't tell me the world is fucking flat or I'm just going to assume you're a moron and want to dissasociate from you. Gotta preserve my own mind space!
Anyway:
I believe humans were born to hustle.
To push.
To STRIVE.
To seek to overcome and then CONQUER.
I believe that not knowing how to do something and being also TERRIFIED about diving in to it is what life is about! I believe in looking confrontation, fear, uncertainty, the DEVIL in the eye and then charging forward anyway.
I believe that if your life is not about CREATING and GROWING and WORKING and HUSTLING then it has no purpose, neither do you, and you should just leave. There should be some kind of commune for people who are just here to exist, but not live, or better still I suppose there should just be some kind of commune for people who ACTUALLY know how to live and what breathing FEELS like. I think I'm going to create one 🙂
Because here is what it is to breathe, to be alive, to KNOW you are living for a purpose and that you are EVER striving towards the highest heights of your potential:
You feel breathless, much of the time. You're switched on, you're speeding, you're flying fucking HIGH and you don't KNOW if you can keep up.
It's SCARY, often! Will you make it? Can you? Is it possible? You KNOW you won't fail, you won't let yourself, you'll never stop and NEVER say die. It's all too much and you don't know if you can keep facing it, day after ever loving day. But yet you do. Yet you can't not. This is what SEPARATES you.
You LOVE it. The truth is you love the push, you want the push, you want to BE pushed and if you're really really honest you love the PAIN as well. Just a little. Okay maybe a lot! You want to be STRETCHED, to be FORCED, to be HUNG OVER THE FUCKING LEDGE and not know if you're going to fall or fly but either way you'll be SCREAMING WITH JOY all the way down.
And that's the thing, isn't it? The HUSTLE is the GAME is your FUEL is the BLOOD THAT FUCKING FLOWS THROUGH YOU and if you try to NOT do that? Because you think you should slow down or rest or something?
You're going to feel like shit!
You're probably going to EAT more shit!
You definitely won't DO your shit!
And you sure as shit aren't going to create any awesome shit!
In other words? Get the fuck over trying to get DONE and realise that what this is about is living your fucking LIFE on purpose! And the fact that doing all this, and PUSHING like this makes you money? A fuckload, in fact, if you actually go all in … well that's a freaking bonus baby, not the why.
The money is NOT the why.
The PUSH is the why.
The HUSTLE is the why.
The NEVER BREATHE AND NEVER STOP AND FACE INTO THE TERROR AND LOVE IT side of who you are is WHO YOU FUCKING ARE.
So embrace it.
OWN it.
Take MORE of it.
And honestly?
Realise that having everything you ever EVER set your mind to or even decide in passing that you want?
Is just a natural fucking outcome of living your life like this.
The truth is that feeling incredible, being in shit hot shape, making ALL the money and living your dream life is EASY. The hard part is to stop trying to tell yourself to be someone you're not.
Embrace the chaos and the push baby 'cause we BOTH know you were born for this.
Don't forget –
Life is Now. Press Play.
Kat x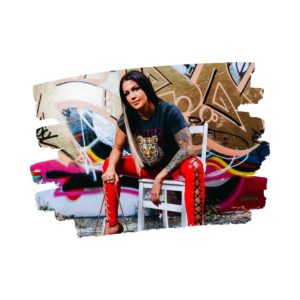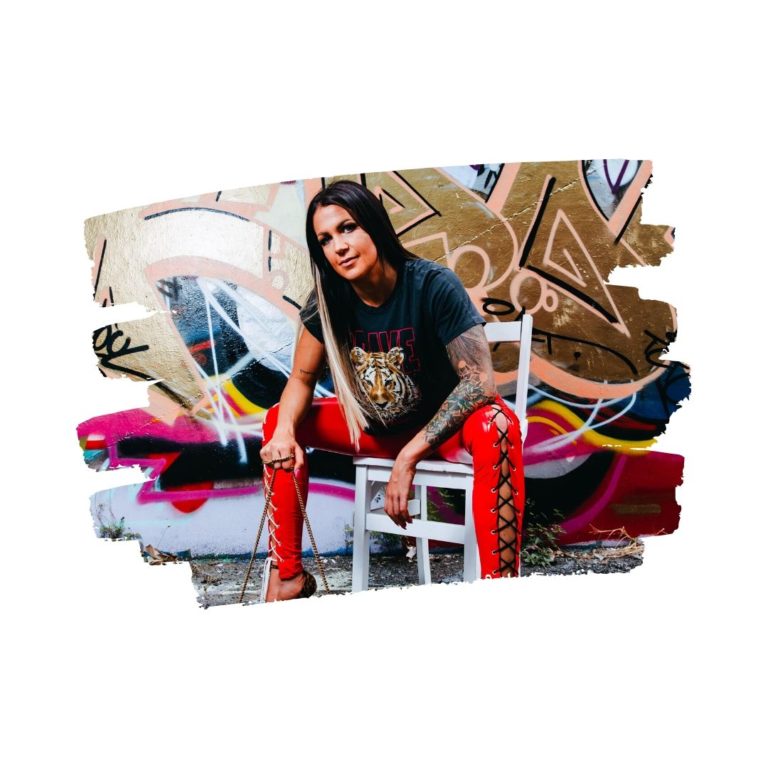 P.S.
Exclusive. Unseen. Unfiltered. Never Before Available for Sale.
You are hellfire magic! 🌟🌟
You have access to a level of power and superflow and truth and knowledge beyond what most peeps even know exist, you can literally look at something, decide it's yours and it happens, fuck, you don't even need to look at it, you can just SEE it and decide it and it's done.
You can click your fingers anytime you want and the world shape shifts around you.
Click your ruby red heels together 'cause hold up, you just changed your mind, and woot, there it goes again.
Being supernatural is part of being you.
But the thing IS –
You still gotta choose it.
Practice it.
Understand it.
And then ACTION it.
Now, finally, for the first time ever, I've created the worlds first comprehensive course for entrepreneurs,
leaders,
the GAME-CHANGING ELITE, who know they were born for MORE than the more they've already created and are ready to live into it,
to do
and access
and activate
exactly.
fucking.
that.
Introducing The Quantum Files babbyyyyyy!
Exclusive. Unseen. Unfiltered. Never Before Available for Sale.
18 days.
Daily video / audio content.
EVERYTHING you need to know to activate the supernatural badass you've been pretending not to be.
My BEST work.
Largely NEVER before taught publicly!
The ONLY place on the internet where you can receive a complete (supernatural level!) education on the 'how' AND the implementation / all encompassing accessing of all that is there for you when you 'go quantum' … and exactly what that means!
This is Not Your Social Media Guru's Quantum 
If you've been wanting to understand what it really means to utilise your God-given supernatural abilities, the unseen parts of you which are part and parcel of being HUMAN, but which most humans for their entire LIFE make 'mystical', 'woo woo', taboo, or simply don't believe in –
and if, like me, you're fascinated with playing with time and space and KNOW there is a way to create, shift, receive, BE, which transcends the physical world –
and if you love learning shit that lights your SOUL on fire with how real and true and WOW you know it is, and which allows you to INSTANTLY shift paradigms to where you're finally flowing with life the way you've your entire life known you could and SHOULD –
and if you love kickass deals in which you receive access to hours and hours and hours and hours and HOURS of exclusive, unseen, unfiltered, and NEVER BEFORE AVAILABLE FOR SALE content on stuff that 99.99%+++++++ of the world doesn't even dare to imagine EXISTS –
and if you're ready to start claiming reality shifts faster than even YOU dreamed possible –
Well!!
CLEARLY THE QUANTUM FILES ARE FOR YOU!
But hurry! This offer is open ONLY for the 5 days!
It's a one time sort of a thang I'm putting together for you.
The Quantum Files.
Exclusive.
Unseen.
Unfiltered.
Previously Unavailable for Sale.
5 days to claim your access.
When the clock hits zero it goes.
It's time to stop pretending not to be the supernatural badass you are baby.
And to blow shit up by pulling it TF down from the other place.
Let's demystify being who and what you've been waiting to be.
And let's do it now.