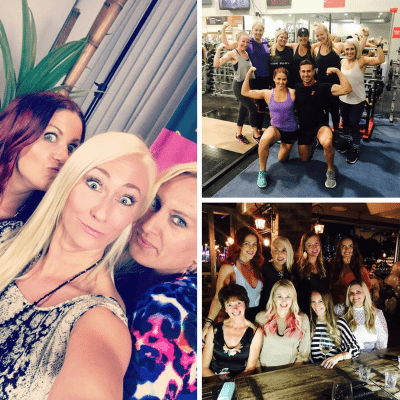 This is How We Play Life, Make Millions, Stay Hot AF, Change the Freakin' World
"Write me a poem", I said
It was apropros of nothing, we hadn't talked in several days, we certainly don't have a 'thing' about writing poetry to each other (although, why not, REALLY?!), but as I walked through the Hacienda Mansion aka sex house in New Orleans, taking in the thrones, the sex swing, the cage, the small dungeon, the THICKNESS of the air, I just suddenly felt like I wanted a poem.
"Write me a short sex poem and send it through.
Please and thank you
OR
It can be about wine
Either way
OR
Vampire kittens
Those are your options"
Message sent, smiling to myself in that way you can't help when you give in to letting your, hmm …. ODD side out … back I turned to the play house and my in-person conversation followed by a most important livestream, and kind of forgot I'd sent it to him.
An hour later the response came through –
"I once had crazy, scratchy, screaming sex with 3 vampire kittens …
Turns out I was just in New Orleans…
At some weird hotel…
Drunk on wine…
And caught up in a sex swing…."
It was PERFECT.
==
A week or so later, listening to a Voxer from one of my Inner Circle high-level private clients, Ashleigh, a verrrrry successful badass entrepreneur and entertainer who plays at the highest level with me –
"You fucking BITCH!" (her to me)
"How DARE you?! I can't believe you would say that!"
Because I dared to say I might move to LA before she does
🙂
==
Yesterday, me, to my trainer Matt, referencing two of my Inner Circle clients who were working out with me in a group session I'd organised at the end of the second day of our Gold Coast Mastermind retreat which just finished –
"Watch out for those two.
They're the TROUBLEMAKERS here"
==
Brandon Marshall, member in tons of my programs, when I once requested somebody to put a note up in one of my groups that I was gonna be 10 minutes late for our live training:
"Kat's gonna be 10 minutes late. So basically normal Kat time"
How RUDE!
==
Potentially any of my #soulsister best friends OR clients at any time, just as a way of checking in –
"I had to have an orgasm while driving"
(different person)
"I know this might be TMI, but probably not for you Kat – I'm just wet all the TIME"
('nother person)
"I think I need to masturbate in the sauna"
==
Last night, my apartment, all retreat attendees + a good selection of my friends both from here on the coast and visiting from out of town, pre-launching my brand new supplement product, which my good friend now-turned-business-partner Chris Dufey researched and brought to life for us over the last 2 years … the VERY first time anybody in our communities got to try it before the launch …
"It's paleo as FUCK, AND it tastes amazing!" (it's a greens powder; chocolate flavoured)
"It's SUPER healthy for you.
Let's use it to make paleo espresso martinis"
Done and DONE; pre-launch footage captured.
And let's not even talk about all the other mayhem which may or may not have been captured on film last night … the last few days … the last few years … the WHOLE FUCKING TIME when you really dive into how WE show up and play life, on repeat, to where we get to make millions, impact millions, maybe even change the world and also manage to be hot AND high vibe AF doing it.
==
Me, over the last few days diving into DEEP transformative inner work with my clients who had traveled from all over the world to be here and learn what it'd take on alignment AND action to go next next NEXT level:
"You HAVE to put fun and flow and ease first.
It's NOT 'how do I make money doing what I love and have fun / flow / ease / etc doing it?', it's 'HOW DO I WANT TO PLAY LIFE TODAY, oh and by the way, I may as well let myself receive some money from it'"
==
Me, to you, right now:
Do you actually understand what it takes? This whole make millions, impact millions, change the world but do it on your TERMS thang you're chasing after?
Do you realise that the very fact you're taking it so damn seriously and trying so damn hard is the exact fucking reason it's not working?
Do you GET that for as long as you continue to try and crack the code on how to 'monetize your message' or 'make money being you', or 'do what you love and get paid' without actually simply putting YOU FIRST you will CONTINUE to struggle?
==
Reality, right now, since forever, and for all time from here on out:
What do you want? What do you REALLY fucking want? What are you DESPERATE for, what do you long for? No I don't fucking mean the THINGS, the STATUS, the validation, the money.
I mean –
What do you desire and yearn and long to FEEL each day? When are you most lit up and high on life? What is the SILLY side, the PLAYFUL side, the give in to the CRAZY side of you which you're not letting out?
This is the side of you the world needs to see if you're going to get paid for your true art and for being you.
But it's NOT about trying to neatly slot the crazy | random | silly into the structure of a business and making money.
It's the other way around; it has to be.
==
A decision, to make, in this moment, yes NOW, if you're serious about letting it be fucking easy AND flow AND fun AND alllll the things:
Quit holding back the crazy.
If you have a SINGLE person in your life who you can't naturally be ALL of you with, and they can't also feel fully comfortable to be who THEY are, then what in the actual fuck do you think you're doing?
Some new rule suggestions for you, to keep it simple and straightforward and WORKING:
– Quit dating people who you can't randomly request weird poetry from and who also respond in form and are as funny and weird as you
– Quit signing up clients either high-level or in your online programs who you can't fully call on their shit, or talk shit straight to their face with, or get fucked up and crazy with if that's your thing, or have them talk smack or smartassery back to YOU
– Quit keeping or enrolling friends who you feel you have to show up more 'properly' for
– Quit making it so fucking hard!
Instead –
Give in to the fucking mayhem gorgeous.
You're spending all this time and energy and money trying so damn hard to learn what works, build a following, get paid and somehow do it all in a way where you can totally 'be you', but here's the problem:
Even if that DID work … (and it doesn't; can't, WON'T) … it'd be the most fucked up thing ever, because it would literally mean that you'd put business, money, success, LIFE ahead of actually playing life.
Want it all, want it now, want it ACTUALLY ON YOUR TERMS?
Start doing it on your terms then. Stop asking what you need to DO today, and go back to what it was always meant to be about –
"What do we wanna play today?"
Then?
Let chaos reign.
You WEREN'T fucking born for normal baby. Might be time to remember who the fuck you are, and show up accordingly or else one day you're gonna find you have a hard time trying to BE it, and you will have become ONE OF THEM.
Enough is enough. You CAN make money being you and get paid to do what you love, all you have to do is BE FUCKING YOU and do what you love. Money follows art, not the other way around.
Don't forget –
Life is Now. Press Play.
Kat x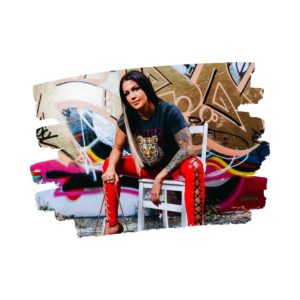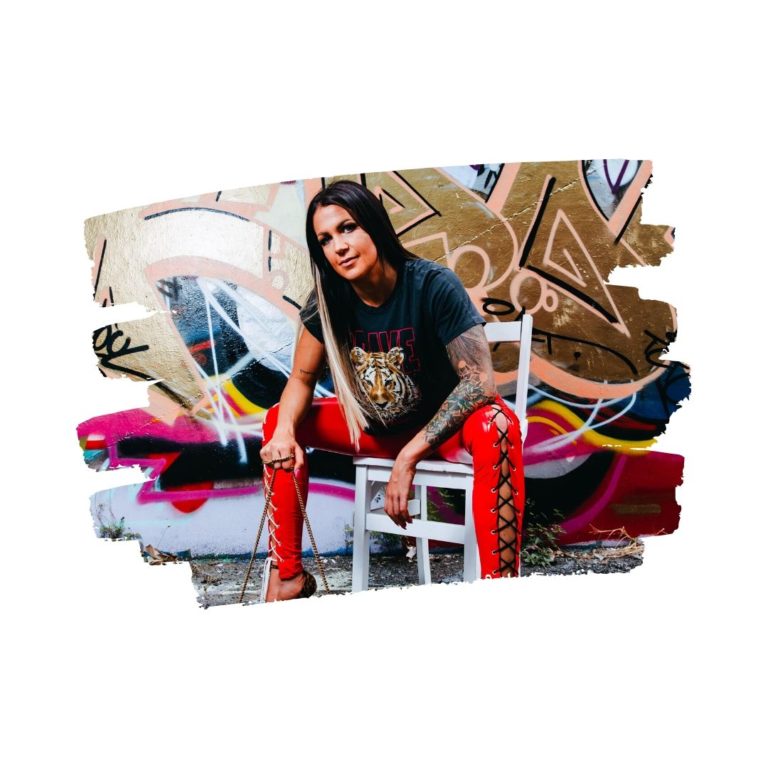 P.S.
Exclusive. Unseen. Unfiltered. Never Before Available for Sale.
You are hellfire magic! 🌟🌟
You have access to a level of power and superflow and truth and knowledge beyond what most peeps even know exist, you can literally look at something, decide it's yours and it happens, fuck, you don't even need to look at it, you can just SEE it and decide it and it's done.
You can click your fingers anytime you want and the world shape shifts around you.
Click your ruby red heels together 'cause hold up, you just changed your mind, and woot, there it goes again.
Being supernatural is part of being you.
But the thing IS –
You still gotta choose it.
Practice it.
Understand it.
And then ACTION it.
Now, finally, for the first time ever, I've created the worlds first comprehensive course for entrepreneurs,
leaders,
the GAME-CHANGING ELITE, who know they were born for MORE than the more they've already created and are ready to live into it,
to do
and access
and activate
exactly.
fucking.
that.
Introducing The Quantum Files babbyyyyyy!
Exclusive. Unseen. Unfiltered. Never Before Available for Sale.
18 days.
Daily video / audio content.
EVERYTHING you need to know to activate the supernatural badass you've been pretending not to be.
My BEST work.
Largely NEVER before taught publicly!
The ONLY place on the internet where you can receive a complete (supernatural level!) education on the 'how' AND the implementation / all encompassing accessing of all that is there for you when you 'go quantum' … and exactly what that means!
This is Not Your Social Media Guru's Quantum 
If you've been wanting to understand what it really means to utilise your God-given supernatural abilities, the unseen parts of you which are part and parcel of being HUMAN, but which most humans for their entire LIFE make 'mystical', 'woo woo', taboo, or simply don't believe in –
and if, like me, you're fascinated with playing with time and space and KNOW there is a way to create, shift, receive, BE, which transcends the physical world –
and if you love learning shit that lights your SOUL on fire with how real and true and WOW you know it is, and which allows you to INSTANTLY shift paradigms to where you're finally flowing with life the way you've your entire life known you could and SHOULD –
and if you love kickass deals in which you receive access to hours and hours and hours and hours and HOURS of exclusive, unseen, unfiltered, and NEVER BEFORE AVAILABLE FOR SALE content on stuff that 99.99%+++++++ of the world doesn't even dare to imagine EXISTS –
and if you're ready to start claiming reality shifts faster than even YOU dreamed possible –
Well!!
CLEARLY THE QUANTUM FILES ARE FOR YOU!
But hurry! This offer is open ONLY for the 5 days!
It's a one time sort of a thang I'm putting together for you.
The Quantum Files.
Exclusive.
Unseen.
Unfiltered.
Previously Unavailable for Sale.
5 days to claim your access.
When the clock hits zero it goes.
It's time to stop pretending not to be the supernatural badass you are baby.
And to blow shit up by pulling it TF down from the other place.
Let's demystify being who and what you've been waiting to be.
And let's do it now.