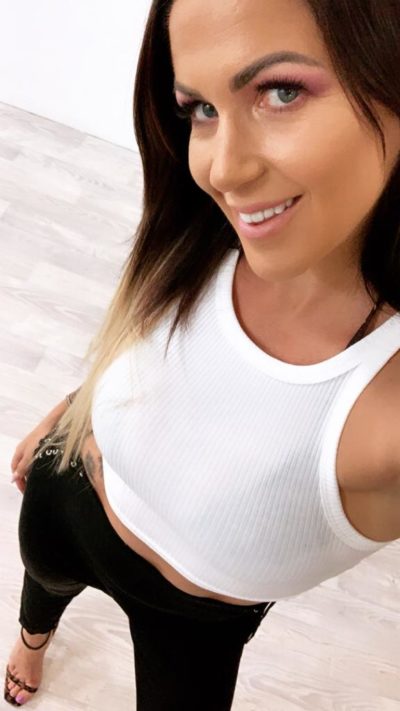 Success Mindset
IF YOU KNEW YOU WERE ABUNDANTLY TAKEN CARE OF, "OF COURSE", WHAT WOULD YOU BE CREATING DIFFERENTLY RIGHT NOW
Of course.
"Of course this always happens to me!"
"Of COURSE they were out of my favourite thing!"
"Of COURSE he / she / they didn't show up / pay / respond when they said!"
"Of COURSE I woke up tired / with bags under my eyes / having an anxiety day on THIS (important) day!"
Of course.
Of course life works for me like this –
Of course life flows for me like that –
Of course.
Of course.
Of course!
Have you ever thought about what could happen for you, if you changed your 'of course'?
Have you ever considered what you're creating, because you don't?
As a man thinketh in his heart,
so is he.
What you THINK,
what you say, over and over again,
is what you get!
These are the facts, Your Honour, and they WILL not be disputed.
Have you ever wondered what you could write into reality if you decided, that right now, as of this very moment, your 'of course' only EMPOWERS you?!
Of COURSE everything is working out for me all the time!
Of COURSE the more money I make, the more money I make and keep on making!
Of COURSE the better it gets, the better it gets and keeps on getting!
Of COURSE I only attract high-value men who know that they want and are unapologetic about it, and who honour me as a goddess and a Queen
Of COURSE I always get what I decide! (don't forget to consciously decide if you're gonna start claiming THIS one … or, beware!
Of COURSE the answer always comes to me just as I need it!
Of COURSE God has got me!
Of course I am taken care of.
Of course I am ABUNDANTLY taken care of.
Of course –
Of course –
OF COURSE.
Here's the thing.
You have to understand.
You have to, I URGE you, stop right NOW, pause, tune in, and don't press play again UNTIL you understand.
Which, when you do, will absolutely and without exception result in you being able to exhale, finally, fully, perhaps for the very first time.
Your every need is abundantly taken care of SHOULD YOU CHOOSE FOR IT TO BE.
There is a way for you to do life in which you will perpetually struggle,
and so it will be,
until eternity.
(at which point, well, you may also continue to struggle, should you choose not to take the gift which has been offered you).
In the struggle paradigm –
Your results depend on your effort and exertion.
What you 'do' dictates what you get.
Your actions dictate your reality.
In THIS paradigm –
There is a limit to what can be achieved, and received, and that limit reflects, give or take, the expectation of the common man.
I do this, I get that.
Okay, I'll go do this, I'll get that. If I'm a good little boy or girl. If I manage to evade all the ways in which life is surely out to screw me, or make it more difficult for me! If I manage to sustain the willpower and discipline and energy!
This,
(I don't have to tell you),
is not the paradigm for us.
It's exhausting.
It's relentless.
It is NOT fun.
And filleth your cup it does noteth!) 😉
It's also NOT WHAT WE CAME HERE TO DO, OR WORK FOR, OR BE.
There is one thing and one thing alone which you came here to do, to work for, to be.
Can you guess?
Do you already know?
Isn't it TIME?
The answer is as it always has been and only can be.
The answer, my darling, is YOU.
You came here to be you.
Fully embodied in your ultimate state of sovereign being-ness.
THE END.
Your JOB, and the WORK, therefore, is the work of expressing what is in and gets to come THROUGH you.
Is there labour to do, service, sweat, and 'grind'?
Absolutely. Absolutely there gets to be a season for all these things.
Just as absolutely there gets to be a season – and quite a good one, I might say – of BLESSINGS RAINING DOWN UPON YOU.
What you have to realise is that even in the season of EXERTION –
Child –
YOU ARE ABUNDANTLY TAKEN CARE OF.
Perhaps your human desires of 'needing' to have this or that or the other thing will not show up in the exact timing you hoped for.
Perhaps that is an opportunity for you to learn faster to submit, surrender, and die to your self,
in order to allow through what is so much greater for you than JUST you.
Either way,
And I just wonder, don't you?
If you knew this.
But REALLY knew it.
And your faith was as great as you know it should be.
Then, even if you'd not yet had all the physical rewards you long for show up yet,
do you think you might be able to be free to fully BE?
to be the embodied you,
on her throne,
crown activated,
remembrance complete
light and power switched ON?
and do you think that if, right now, you gave yourself permission to fully BE –
that it might,
just might,
result in everything you've been longing for, waiting for, and trying to just WORK for,
actually being able to show TF up?
The thing you have to realise is –
It's all just a journey back to self.
The thing you can't afford to forget is –
The way to become all of you is not to try and work to become all of you.
How could you ever need to work to be something you already were?
The answer is to go straight to the end goal.
The door to YOUR throne room is open.
You're already standing just outside it.
Quit knocking on something that is not actually locked,
or even shut.
Go and be who you always were.
LISTEN to the guidance which comes from within you, sent down from above.
Do only the actions you are told to do accordingly.
The faster you trust my darling.
the faster still you receive.
And all you will say is –
Of course.
Don't forget –
Life is Now. Press Play.
Kat x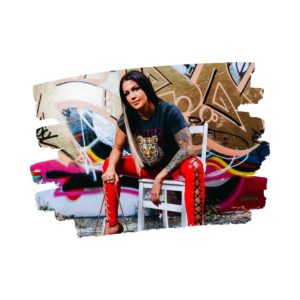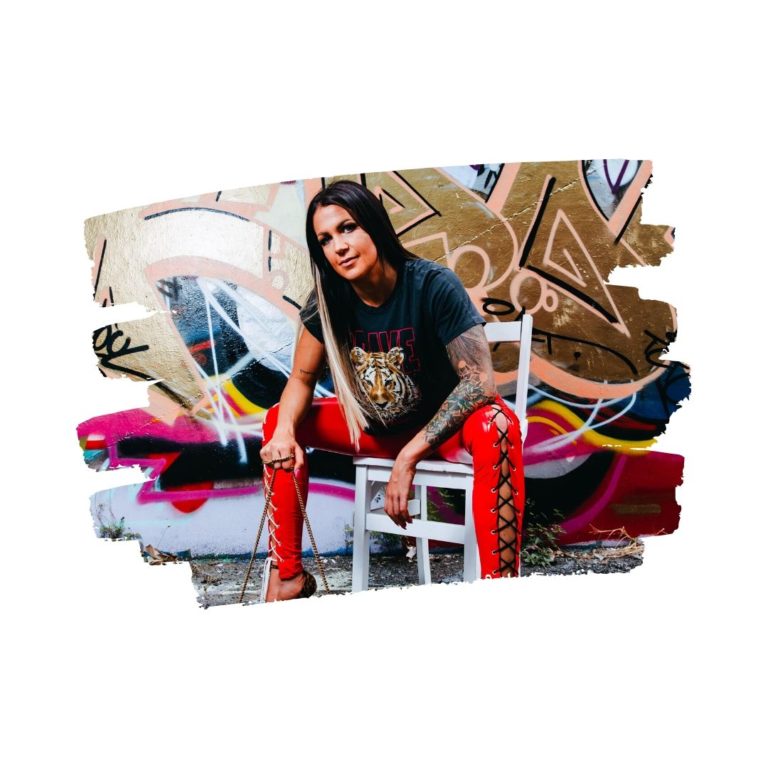 P.S.
Exclusive. Unseen. Unfiltered. Never Before Available for Sale.
You are hellfire magic! 🌟🌟
You have access to a level of power and superflow and truth and knowledge beyond what most peeps even know exist, you can literally look at something, decide it's yours and it happens, fuck, you don't even need to look at it, you can just SEE it and decide it and it's done.
You can click your fingers anytime you want and the world shape shifts around you.
Click your ruby red heels together 'cause hold up, you just changed your mind, and woot, there it goes again.
Being supernatural is part of being you.
But the thing IS –
You still gotta choose it.
Practice it.
Understand it.
And then ACTION it.
Now, finally, for the first time ever, I've created the worlds first comprehensive course for entrepreneurs,
leaders,
the GAME-CHANGING ELITE, who know they were born for MORE than the more they've already created and are ready to live into it,
to do
and access
and activate
exactly.
fucking.
that.
Introducing The Quantum Files babbyyyyyy!
Exclusive. Unseen. Unfiltered. Never Before Available for Sale.
18 days.
Daily video / audio content.
EVERYTHING you need to know to activate the supernatural badass you've been pretending not to be.
My BEST work.
Largely NEVER before taught publicly!
The ONLY place on the internet where you can receive a complete (supernatural level!) education on the 'how' AND the implementation / all encompassing accessing of all that is there for you when you 'go quantum' … and exactly what that means!
This is Not Your Social Media Guru's Quantum 
If you've been wanting to understand what it really means to utilise your God-given supernatural abilities, the unseen parts of you which are part and parcel of being HUMAN, but which most humans for their entire LIFE make 'mystical', 'woo woo', taboo, or simply don't believe in –
and if, like me, you're fascinated with playing with time and space and KNOW there is a way to create, shift, receive, BE, which transcends the physical world –
and if you love learning shit that lights your SOUL on fire with how real and true and WOW you know it is, and which allows you to INSTANTLY shift paradigms to where you're finally flowing with life the way you've your entire life known you could and SHOULD –
and if you love kickass deals in which you receive access to hours and hours and hours and hours and HOURS of exclusive, unseen, unfiltered, and NEVER BEFORE AVAILABLE FOR SALE content on stuff that 99.99%+++++++ of the world doesn't even dare to imagine EXISTS –
and if you're ready to start claiming reality shifts faster than even YOU dreamed possible –
Well!!
CLEARLY THE QUANTUM FILES ARE FOR YOU!
But hurry! This offer is open ONLY for the 5 days!
It's a one time sort of a thang I'm putting together for you.
The Quantum Files.
Exclusive.
Unseen.
Unfiltered.
Previously Unavailable for Sale.
5 days to claim your access.
When the clock hits zero it goes.
It's time to stop pretending not to be the supernatural badass you are baby.
And to blow shit up by pulling it TF down from the other place.
Let's demystify being who and what you've been waiting to be.
And let's do it now.