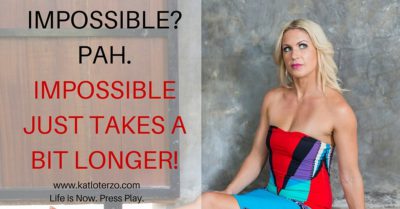 There's a young author I follow, who has had pretty awesome success dropping out of school in his teens and becoming a 5-figure (and growing) published author on Kindle. His writes about sort of similar stuff to me – taking hold of the life you want to live and chasing your dreams.
Recently he posted a new book cover idea in one of the author groups, and the title referred to 'Creating Your Impossible Dreams' or perhaps it was 'Making Your Impossible Dreams Come True'.
It was so fascinating seeing the feedback people gave to this – a whole bunch of comments basically flat out told him he COULDN'T or SHOULDN'T use that terminology because if it's an impossible dream it's (der) impossible … right?!
The people making comments like this (not that I was at all over-analysing or judging :)) mostly had professional / corporate style looking profile pictures on Facebook. 'Aha', I thought – 'the NORMAL people brigade'.
They don't get it and never will, because the reality is (and I left my own comment to this effect) that impossible?
Is fucking possible! You want something, no matter how off of a far off fantasy it might seem, no matter how IMPOSSIBLE your logical scared mind or the world around you might make it, all you need to do is set your mind to it, commit absolutely, do the daily WORK, and realise that to get there is just going to take a little longer than what possible would!
Do you remember way back when – maybe 5 years ago? 10? I'm not sure, but it was a while ago I'm sure we can agree, when you first had the idea to 'just start'?
You wanted to start getting your health and fitness sorted –
Start saving –
Start paying down the debt –
Start creating your one day dream business and perhaps even your one day dream life.
"All I need to do is just start, and then add or grow or improve each week!", you thought to yourself. And you felt empowered and happy and certain, because you knew it was true:
Put the effort in, consistently and for as long as need be, and you'd get the result!
So why is it, do you think, that you've NOT stuck with doing what you once upon a time set out to do?
Why is it, do you think, that when it comes to some of the things you say matter to you more than ANYTHING, you're not consistent –
Not persistent –
And still, even after all this time, easily swayed or distracted by the idea of a quick fix or shortcut; something that can help you make up the time you've lost by not putting in the time?!
No need to answer me, 'cause I'm pretty sure I know:
The daily grind is boring.
The daily grind is not always what you feel like doing.
The daily grind doesn't pay OFF at first, and you lose motivation because you're not sure it's even DOING anything!
The daily grind is just. not. as GLAMOROUS as jumping from bright shiny idea to bright shiny idea, telling yourself that maybe THIS time it'll stick; maybe this will be it!
I get it. I sure haven't been the most consistent person at times.
For years I wasn't consistent with sharing the true message I believed in for my business. I'd dip my toe in the water and then run like a screaming teenage girl back to the shore when things didn't at first work, convinced nobody wanted to hear THAT from me and returning to the so-called safety of doing what I thought I 'should' do.
For most of my adult life I wasn't consistent with saving. I was pretty consistent with selling, and so I've mostly made great money from a young age, but saving? Boring … right? Surely it'd be okay; I could catch up later! God do I wish now that I had have NOT been that person in my twenties!
But here's the thing:
For the things I have been consistent in for years, and even for those things I've only more recently started to be consistent with, the results I've achieved are like fucking magic.
You wanna know how to get to impossible?
Just put the work in for a little bit longer. And then a little longer still. Okay, let's be honest – just put the work in until you freaking well get there!
A decade ago – even though I had faith and always believed in my destiny being one of fame and fortune and impacting millions – on the surface of it it seemed practically impossible that I could make 6-figures a MONTH just by sharing my writing and speaking from the heart, the same writing I'd been doing for free in my journal for years! How I made it happen? I just kept putting the time in. Day in. Day out. For 8 years now online. It doesn't really even MATTER what I DID from a STRATEGY point of view, and if that's not obvious then you and I really aren't ever going to be a good fit; my message isn't for you.
What matters is how I showed up. Who I chose to BE. Day in, day out.
A decade ago – even though I'd been mega fit and hot prior and knew all the 'how to's' – I was so out of shape and felt like such crap and had a full-blown eating disorder (bulimia) and HATED what I saw in the mirror and the idea of being a fit, hot, healthy and happy VIBRANT Mum in my 30's seemed like a far off fantasy.
Over that time I probably tried a million different approaches to nutrition, a ton of different supplements, did all sorts of training regimes, but the truth is it doesn't matter what any of them were or if any of them worked.
What matters is I showed up. Every day pretty much. Moving my body. Eating good food. Making better choices.
The shape I'm in now, I have no doubt, is one that seems impossible for a lot of Mums who don't have a habit of taking care of their bodies. It seemed impossible for me when I'd let myself slip so far.
But in the end, achieving impossible didn't require any specialist fat loss expert guru tricks, it just took consistent persistent action.
Quitting a 10-year+ bulimia disorder? GOD did that seem fucking impossible for so long, and to this day it was one of the hardest things I've ever done, but in the end what it took? Focus. Over time. Putting in some effort. Over time. Fucking up, then getting back on track. Over time.
Getting out of 100k of debt? Fuck that, where would you even start! For so long I kept telling myself I'd just wait till I could pay it off all at once! In 3 months! I'd do a big deal! It'd be awesome! Eventually, what it took? Weekly automated payments. How. fucking. boring.
How. fucking. POWERFUL.
Writing over 30 books which I've now published on Amazon, dozens more already in the works? Mammoth job! I had this ridiculous goal of publishing 100 books in 6 months; I was going to be a SUPER writer. Well, I am a super writer, I know. Thanks for saying, but seriously … what it took, what it still takes?
I write every day. For about 25 minutes.
That's it.
IMPOSSIBLE really IS nothing.
Impossible is just a word used by undisciplined NON BELIEVERS who aren't willing to show up.
Every day.
And do the work.
Don't wanna be one of 'em? Well … stop then. And start.
Start the fitness plan, just do something, today. 
Start saving, just a few dollars, today.
Start paying down the debt, just a few dollars, today.
Start getting your message out, just one time, today. Another time tomorrow.
Start offering the work you really want to do with people, just one time, today. Again tomorrow. Again the day after.
Stop worrying about what everybody else is doing –
Where they're going –
What they're jumping up and down and telling you that you HAVE to do, CAN'T ignore, GOTTA have in your business or life!
And do the very boring –
Very mundane –
Really quite straightforward and simple –
INCREDIFUCKINGPOWERFUL work –
Of creating the impossible.
In your business.
For your body.
For your life.
There really is nothing else you need to know. Stop trying to make it so complex. You HAVE got what it takes and you CAN bring your MOST impossible dreams to life but baby if you want it?
You gotta go claim it.
Don't forget –
Life is Now. Press Play.
Kat x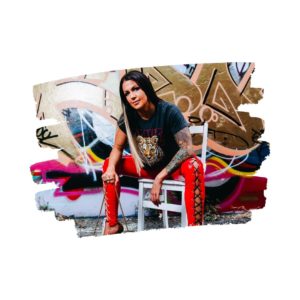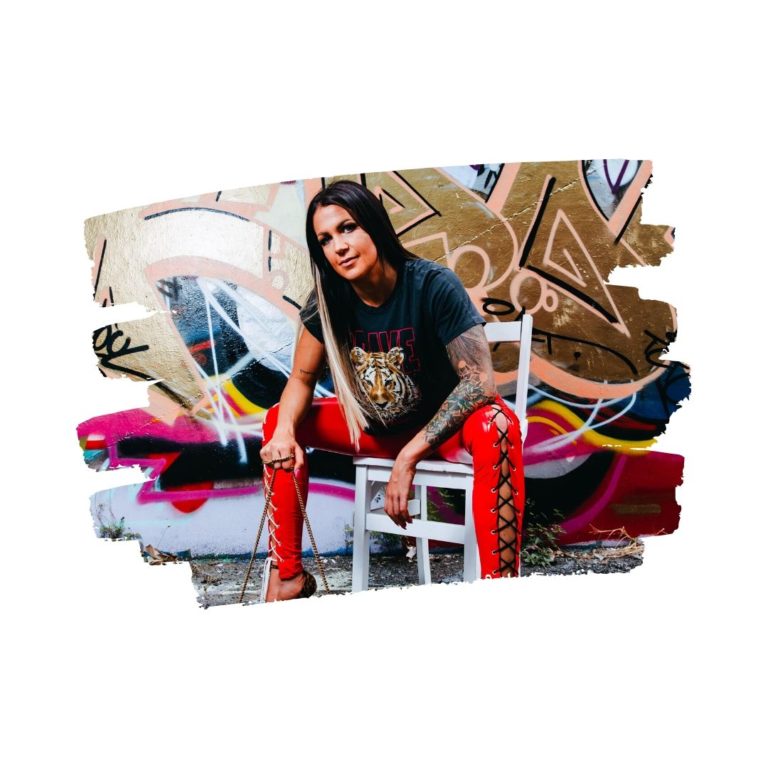 P.S.
Million Dollar Soul Team is here!
An absolute MUST for any entrepreneur who is ready to NOW start saying yes to the one day vision of where they're meant to be!
The Point by Point & Definitive Program on Finding, Building, Training, Empowering, and Flowing With Your Ultimate 'One Day' Soulmate Team, But Now!
https://thekatrinaruthshow.com/milliondollarsoulteam/
Learn exactly, and every step along the way, how I went from solo entrepreneur, to one and then two VAs even up to multiple 7-figures per year, to now being surrounded by the MOST incredible dream team on the planet! Everything you need to know for EVERY step on your journey in this area, plus the ongoing day to day and BTS of all of it! Taught by me AND the #KatNinjas, and includes access to our Standard Operating Procedures, Templates, Systems, and more, that you can use right away in your own biz, even if the entire team right now is, like it once was for me, YOU!
This 4 week program is about SO much more than simply the 'how' of finding, building, training, empowering, and flowing with your ultimate soul team. What it's really about? Getting TF outta your own way, whatever that looks like, to say yes to the business and life you actually came here for.
Come see what I made you, here: https://thekatrinaruthshow.com/milliondollarsoulteam/
P.P.S.
I'm re-opening Rich Hot Empire, today!
This is my 6 week 1:1 intensive, #KatrinaRuthFamous since 2016! It is THE way to work with me if you know you're meant to work with me 😉
During our 6 weeks together I take you through EVERYTHING there is to know around building your low end right through to high end multi 7-figure and BEYOND soul aligned empire, doing only what you love.
This isn't about where you are right now in business, this isn't about how much money you're making right now it's about who you are as a person.
Rich Hot Empire is about flicking the damn switch on who you're meant to be NOW!
Here's the thing –
The difference between you and the woman you see who is crushing it online, who's doing such an amazing job, who is so inspiring just through the ESSENCE of who they are –
Honestly, the difference isn't the systems and the structures..
The difference is she just has a HIGHER LEVEL OF BELIEF than you.
The belief in her God given right to have things work in a certain way
The belief to have business work in a certain way
The belief to have life treat her in a certain way
The belief to have the right ideas come through
The belief to have things just work out
She just believes and expects it!
What is your level of belief?
It's time to back yourself, but FULLY.
Its time to dig your damn heels in and DO the darn thing now!
This?
This is what Rich Hot Empire, and the work I do with you as a private client in this 6 week time together, is all about.
It's a time to really get into the structure and strategy in a DIFFERENT kind of way. To go behind the scenes of how I've done it, to build a multiple 7-fig per year biz which breaks all the rules, lets me be me, and yet is also highly structured … without at all feeling that way!
It's a pretty cool thing, to realise you figured out how to unleash ALL your madness, but fully, and NEVER compromise on what feels fuck yes and fly for you, and yet know you got your biz shiz sorted!
Guess what??
You get to have that too.
We dig ALL the way in to your belief stuff, mindset stuff, energetic alignment and ability to receive, everything INTERNAL that is stopping you from already being where you know you should and could, and what to do about it.
Rich Hot Empire gets such incredible results for people because it marries these two areas together. Full alignment to that next level identity you KNOW is waiting for you –
And full asskickery to do what you know you gotta do, with me right there by your side showing you how to do that, how to find the exact way that feels good and works for YOU.
Ready to go all in on you and truly BELIEVE you can have it all?!
Message me for the full overview: http://m.me/katrinaruthofficial
>>>Rich Hot Empire! 6-Weeks Personally to Grow Your Perfect Cult Tribe, Create and Launch Your Low-High End EMPIRE, and Set Up Multiple Recurring Income Streams to Take You to 7-Figures and Beyond, Doing What You Love! <<<
6-week personalised intensive high level mastermind
Weekly group training and support; multi-media training: visual + audio
'Done for You' Templates and Step-by-Step Worksheets
Personalised 1:1 coaching included, plus DAILY unlimited 1:1 access
My personal hand on your business success
Weekly group coaching call and hotseat with my other private clients
24/7 mastermind forum, networking and support
Very limited spaces
Results guaranteed
Not for everyone
I'm so excited to do this work with a small group of badasses who are willing to SHOW UP FOR THEIR SOUL no matter what. To walk away from all that is not serving, not actually working, not FILLING you. And to all yourself to bring your truest desires to life.
If that's you, or you've felt the call to work with me at this level, PM me now.
Apply via PM only http://m.me/katrinaruthofficial. I can't wait to speak with you!