News
It's Good To Be You Today!
Here is a mantra for you today. You can tweak it if you like. The theme is feeling calm, happy, centered – and that it's good to be you. I've written it for you to read aloud to yourself.
"I'm enjoying the feeling of moving a little slower this morning. I choose to no longer spend my life rushing; on fast forward; always in such a hurry. I now choose to spend my controllable time feeling calm.
I choose to take things slowly. To engage. To enjoy the moment. And to prioritise ______ (your most important value) as my number one thing. _______ is my number one right now, and everything I do works toward achieving more of ________. So because _________ is my number one, it doesn't matter if other things sometimes get left behind. It doesn't matter.
MY life is not about working my butt off. My life is about working smarter rather than harder. About having lots of time for _________, and for ________ (what do you want lots of time for?!). For laying around doing nothing and enjoying life, but also for contemplating and learning. For connecting.
I acknowledge that there will always be more tasks I could do in a given month, week or day. By accepting this fact I believe I will be more productive, in a calmer and happier way. It's okay to do just what I can do. It's okay to be me. It's GOOD to be me.

I choose today to have a happy relationship with food. I choose to eat mindfully, when I'm hungry but not before. I choose to eat foods that are delicious and appeal to me and are also full of great nutrition. Foods that are alive with energy and vitality. Most importantly, foods that make me feel alive, energised, and GOOD.
I promise to give myself at least 5 minutes today to stop and be mindful. To slowly observe everything around me, how I feel, everything about me. And to enjoy the renewed ability to live in the moment afterwards.
This is where I am in time, in my life, in space. This is who I am. And I'm grateful for all of it, as well as grateful for what is to come."
Remember –
Life is Now. Press Play! 
Kat x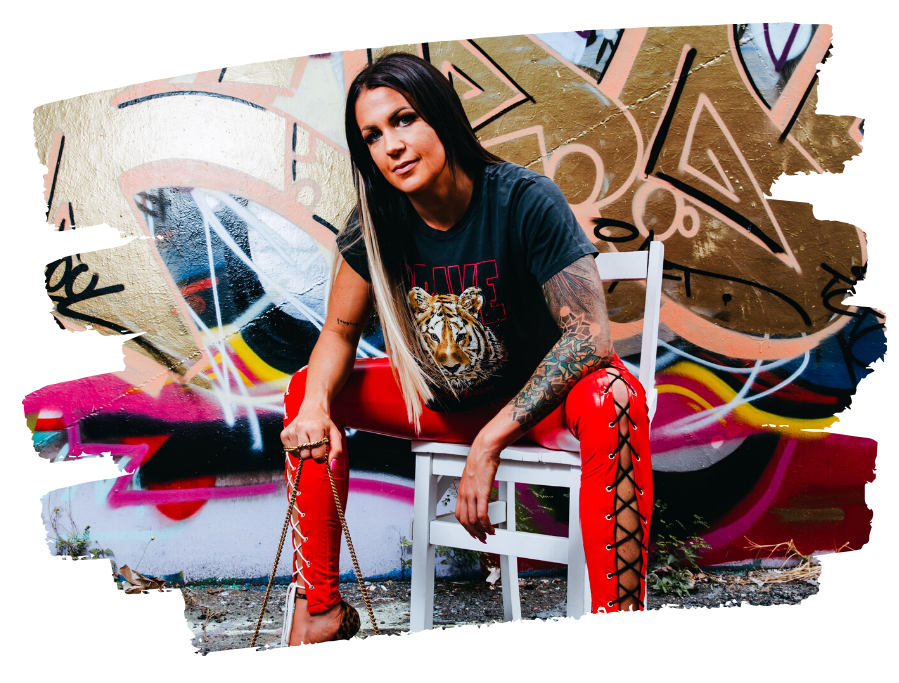 PS.
I am so so excited for next week, and our official kick off! I can feel the buzzy vibrant alive energy of it already!
I'm talking about my all new low cost mastermind, The Screw the Rules Mastermind, which starts next Monday!
https://www.thekatrinaruthshow.com/screwtherulesmastermind/
If you've been waiting for someone to affirm what you DEEPLY fucking know, which is that MASSIVE money results, MASSIVE impact and legacy, CONTINUAL flow of EXACTLY the clients and customers you want, exactly the kind of audience you want, and being surrounded by badasses and a mentor who GETS you … is on the other side of you going FUCK it, I'm all in on doing the work I came here to do in the way I came here to do it, right down to the final dot point on ANY of it … all while enjoying continual FUN, adventure, and just a PLAIN GOOD FUCKING TIME with it all …
THIS IS ME TELLING YOU.
Screw the Rules baby. YOU NEVER BELIEVED IN 'EM ANYWAY.
https://www.thekatrinaruthshow.com/screwtherulesmastermind/ to know more, and then message me to talk.