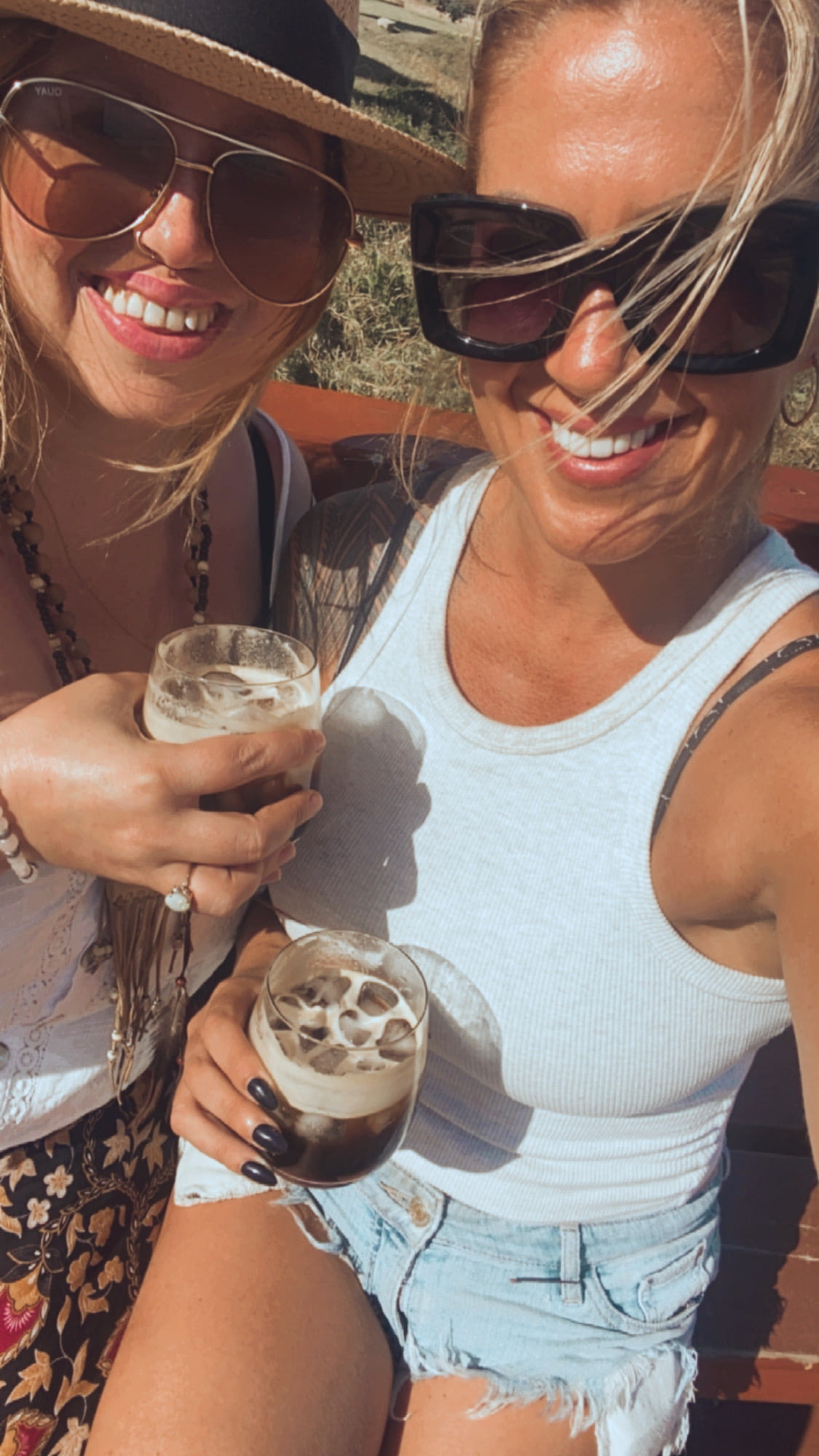 The things that are for you never actually come out of nowhere, surprise you, take you off guard, or are in any way achieved or created or called in because you 'earned' them.
You can't be
good enough
for your dream life, it's like saying 'I'm good enough for my skin, my hair, my breath'.
Well … of course you are. But it's automatic, inherent, granted and also PART of you, long before birth.
The things that are FOR you are automatic, inherent, granted, and also PART fo you, long before birth.
They are not separate to you.
They are not in a mystical and far away land where you need to go on a quest to find them, and nearly die along the way.
You don't even need to die to the old in order to allow the new.
Even though I'm sure you will.
And as for the next level??
The next level
is … stop motherfucking trying to get to the next level, because if you WERE at the next level you sure as all get out would not be trying to get there!
Like trying to be good enough to wear skin
your natural state was upgrading?
moving forward and ever further into the things that are there for you was something you just.naturally.did?!
Not because you remembered to,
practiced how,
or 'aligned to it'.
Have you ever seen a 5 year old wake up one morning and say "fuck! I freakin' forgot to remember to align to learning how to walk! I better go hire me a walking alignment coach!"
THAT'D BE FUCKING WEIRD.
It's weird to think that upgrading could be anything other than your natural state.
It's weird (and you know we're not talking about the good weird) to think that you have to REMEMBER, and then carefully ALIGN to being your next level state.
It's weird to think that anything that is FOR you is outside of you, has to be earned, accomplished, worked towards, or proven and then claimed as yours.
And all you have to do is say yes.
When it comes to your physical gifts, assets, abilities, you don't question them because you can already see them.
And because the world we grew up in conditions us to accept our physical abilities.
Nobody is walking around marvelling at the magical mystical and perhaps 'not okay' powers that allow their arm to just … move, and pick up things using the weird finger and hand dangly thing at the end.
Nobody who has always experienced functional physical abilities is marvelling that if they decide to get out of their chair and go to the kitchen their body just … does it.
Why is everybody marvelling, or alternatively being SCARED by (witchcraft! voodoo! oh no!) their
supernatural
gifts?
Their ability to access the quantum, and go beyond even that?
Their natural knowingness around how to transcend time, space, the so-called 'possible'?
GOD HIMSELF GAVE YOU THESE GIFTS, AND WANTS YOU TO USE THEM!
In fact he is standing most likely hands on hips and eyes a-rollin' as he wonders when TF you were thinking of actually using the ALL-ness of your HUMAN-ness.
Imagine if were raised to ASSUME our spiritual and supernatural gifts, to know it is a wondrous and not fully understood thing (same as how your legs or eyes work!), but to ASSUME it as our birthright.
"Of course I can dance in and out of the physical realm and into the energetic, the supernatural,
the great beyond"
"Of course I already know EVERYTHING that is for me!"
IT'S CALLED BEING HUMAN.
"Of course when the things I yearned for, and seemed to hold at arms length, finally show up, I laugh at how hard I made it, thinking I had to jump through hoops to get it, just because I couldn't 'see' it as easily as some things in my life, when in the end it was just REALISING IT'S ALREADY THERE,
and accepting and allowing it!"
And you're doing a half assed job of it.
Being kind of BIZARRE, too, really, in the way you fight so hard for what is already yours.
Like a person with their physical abilities fully in tact who tries in exhaustion to figure out how to get up and get the drink off the counter,
because they haven't accepted or allowed or simply chosen to USE their physical gifts.
So they sit, and they sweat, and the do tons of inner work, and they discuss it with EVERYONE, and they pray, and they WAIL at how they still, after ALL this time and work, can't get the damn DRINK off the counter –
when the whole entire time they literally could have just stood up,
Where right now are you denying who you are, and all that is there for you?
Where are you saying "but I can't yet, because I'm not sure, and I don't know how, and I clearly have WORK to do!?"
In the end, you will look back and you will see that it was all ONLY AS IT COULD EVER HAVE BEEN.
Don't waste another day denying it, and fighting like a crazy person for what is already yours!
God is tired of you Groundhog Day-ing TF outta your life,
when he already gave you the entire mofo spread.
IT'S KIND OF UNGRATEFUL.