DON'T SELL LOW-END, THEY SAID …
IT WILL DAMAGE YOUR BRAND, THEY SAID …
IT MEANS YOU DON'T VALUE YOURSELF, THEY SAID …
YOU WON'T HAVE A REAL IMPACT, THEY SAID …
PEOPLE WON'T IMPLEMENT, THEY SAID …
I just saw another of these posts in a group I'm in and finally (or again? I'm not sure :)) the dam burst, because if there's one thing I am DEEPLY passionate about it's that in business there are.no.RULES.
And also? The BIGGEST mistake I ever made in my biz journey on a practical level was to (very temporarily!) listen to the advice of others 'ahead' of me who told me to stop selling low-end.
So I want to share this with you.
Because if it helps ONE person know to stay true to themselves on what to create and how to price, then it's worth my getting back online at nearly
midnight
when I had just logged off but then got triggered while reading my phone in bed!!
My take on the whole 'don't sell low-end / $47 / $97 / etc, it'll damage your brand / self-worth / maybe your hair bullshit':
Could NOT disagree more and cannot stand this sort of advice.
I have a
multi million dollar business
built on low end products because that is what has FELT right to me most of the 10 years I've been online and above all else business should be about following your heart not advice of what the freaking RULES are.
I have people who started with a $27 or even a $7 product with me YEARS ago who have now spent tens of thousands with me.
I was making over 35k a month online before I sold a single product over $99.
The people who have bought those so called low value products from me have largely implemented and remained in my community – I have many people who follow me to this day who have done so for years and have invested numerous times over at the super low-end price point. Some have moved up to then spend high end. Others continue to receive epic value from my low-end stuff which consistently DOES deliver epic value!
Your MILLIONS, if you so desire 'em.
Will come when you do YOU, not follow the rules of the stepfordpreneurs!
Side note: where in the big book of BS rules does it even say that charging low automatically means you don't give value?! Wtf!
You want a rule? Here is an actual rule!
Massive value, service, purpose and income comes from doing what is right for YOU in business.
It is complete BS the idea that charging low reflects confidence, worth of the product, worth of the creator. Also complete BS that it's only 'allowed' if part of a funnel!!
* I love building big communities.
* I love seeing people transformed from that one relatively small investment, and seeing their eyes opened to all that is possible as a result.
* I love the FEELING of charging low-end for something I know will deliver 100x its value, and beyond
* I love that I can launch every idea that comes to me and must BE launched, without making it a big deal or time-consuming to do so because it IS low-end, and therefore everybody who is active in my community can easily say yes to it, regardless that they're probably (usually!) already in 5 other courses of mine
* I love that for those just starting on this journey, to whom $97 is a serious investment and a scary one, as it once was for me, a big fucking deal and actually constitutes laying themselves on the line, * I don't have to be up on my high horse saying 'nothing for you' and instead I can be of service and help
* I love knowing that 1 in 100 or maybe even 1000, but still, of those people, will end up where I am and it will be because of that initial 'small' but yet oh so big investment
* I just love to create stuff and I love selling it at the price that feels right!
One last thing I'll leave you with:
3 months ago I sat in a private Mastermind at Frank Kern's HOUSE, one of only 6 to attend and something I paid many thousands for as you might imagine.
Do you know what I bought from Frank first?
It was one of my first online products to invest in, it was significant to me at the time to spend that money (another thing everyone seems to conveniently forget about when bagging out low end … what is low end to YOU may not be to the person buying, and so it is NOT indicative of character that they 'only' spent $97) … and that purchase from Frank is one that had its part in setting me on path to now making 400k+ per month.
I sat there thinking about that, the biggest smile ever, as Frank drove me to lunch in his Rolls Royce.
Remember –
Life is Now. Press Play! 
Kat x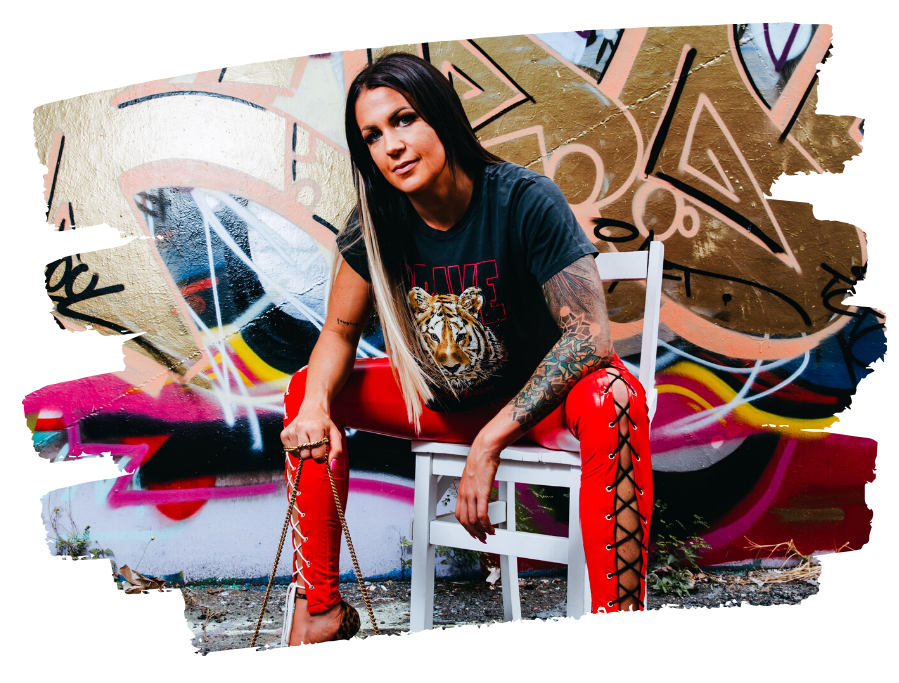 PS.
– dreamer. wanderer. soul led creator. One who was born for MORE.
I'm creating my new course, Big $ollar Energy, for the one who always knew she is here for millions,
to make it. To impact them. To create. And to LEAD.
Big $ollar Energy
The Money & Expansion Course for the Soul-Led Wanderer Who KNOWS It's Time to Go All in on HER,
and Let the Damn Receiving Take Care of Itself. The Way it Was Always Meant to Be.
Which means?
Identifying and releasing everything that gets to go, from the way you're thinking you need to do shit now, to the purposeless bits of the push or biz that it just don't need to be about, to the hidden junk in your psyche that gets to go.
>>> It's not about the do. The push. The win. When who you are when you only go within naturally PLACES you at the top,
but of the right fucking mountain.
The one that was always YOURS.
And then you finally WENT there.
Here's the thing, for us, about allowing an expanse of RECEIVING.
IT HAPPENS WHEN WE GO TO THE PLACE WHERE IT JUST IS.
And always was.
Class starts LIVE on Monday May 24, however early access + Big $ Energy vibes will open from Monday May 17 in our Telegram chat + join now bonuses are open already!
www.thekatrinaruthshow.com/bigdollarenergy
> it's time.