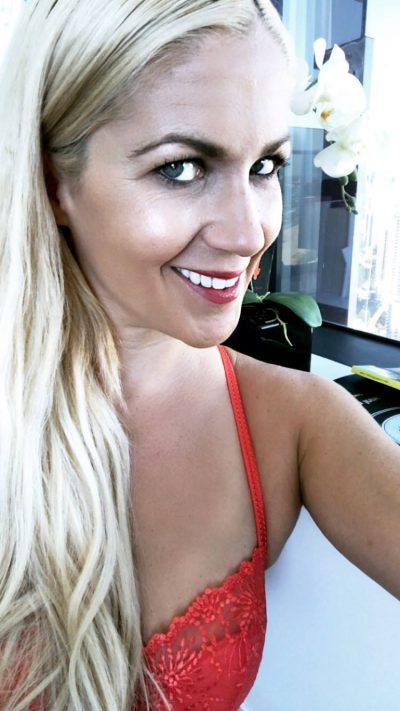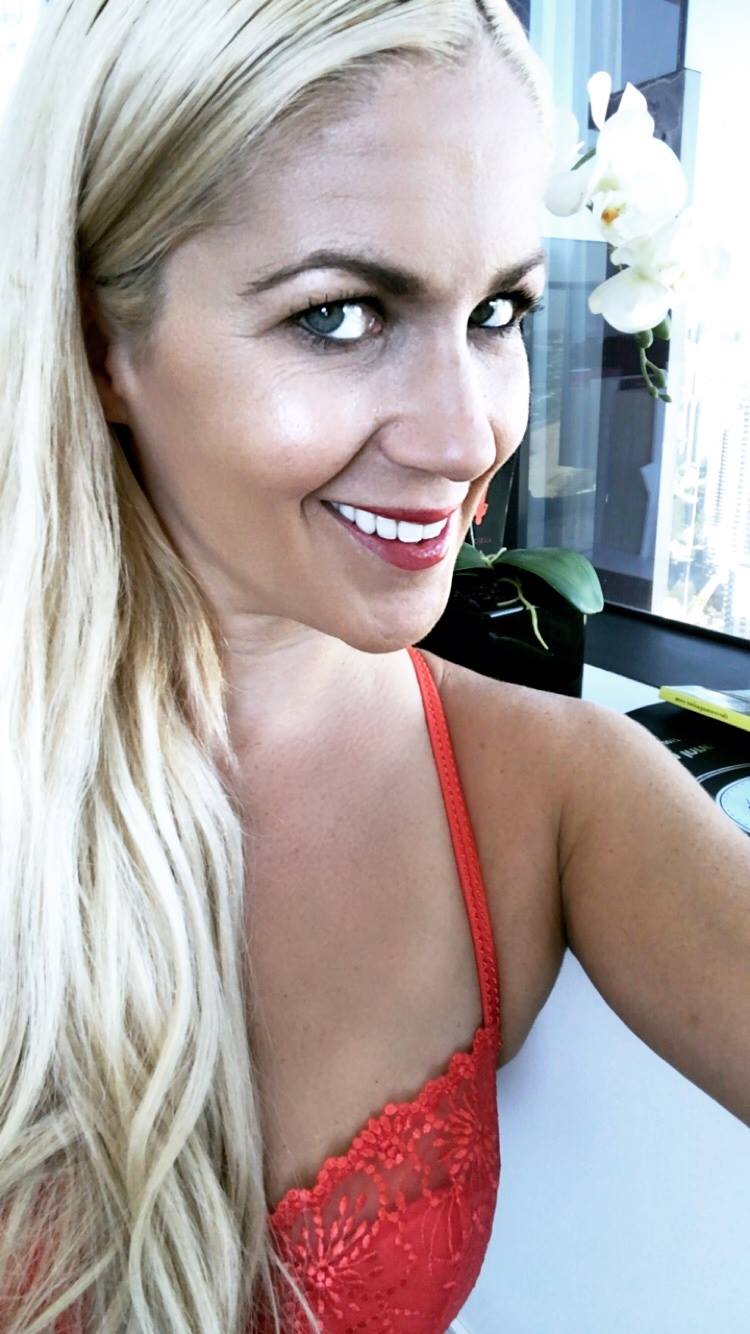 Purpose
MY WHOLE FUCKING LIFE IS ABOUT SELF-PLEASURE
I went to an incredible women's event last night, centered all around elevating connection to self, to our bodies, to LOVE, to sex, to romance, and more.
I guess you could call it a conversation about self-pleasure, but you could also call it one of alignment, purpose, flow, passion, joy, or just, perhaps – LIFE.
It's interesting, don't you think? The idea that pleasure could be separate from life?
It was kind of fascinating to me, actually, to tune in on the fact that a lot of the women in the room there seemed to feel GUILTY about self-pleasure, or feel that it was something they didn't have time for, shouldn't do or dive into, for a number of reasons.
By self-pleasure yes I do mean self-pleasuRING, but actually I'm talking, and really WE were talking, about self-pleasure as a concept.
Taking time for you.
Connecting with you.
BEING with you.
You know?
I wonder … when did you last do this?! For a day, an hour, a week, or even, at all?
I wonder … how do you feel about it, actually, the idea of life being about YOUR needs?
I say it was fascinating to me, but actually it took me aback; I'd forgotten, to observe that the way I do life, and also the vast majority of my clients and friends … with those who are not yet, ACTIVELY stepping into it and shifting that shit, of course … is, well –
Not normal.
Or spoken about, apparently!
Or even KNOWN!
Okay okay, so I DO know that my way is SO different from the norm, but actually I think I forget that. I live in a bubble, it's a bubble I used to fantasise about stepping into, and it's a pretty damn good bubble!
It's a world where we do what we want … we create what's inside of us … we follow flow, ONLY, and self-pleasure?
Well –
As I said to a friend this morning on audio, when talking about it –
My whole damn LIFE is self-pleasure!

To be honest, it wasn't so much that it was fascinating to me to be in a space where this wasn't just HOW IT IS, but more so that it was sad, and shocking.
It's SO good to see incredible events such as this one, with such amazing speakers, bring to life a topic of conversation that is obviously DEEPLY needed.
And for my part, here is what I am called to add to such a conversation –
Self-pleasure, in ALL forms, a LIFE of pleasure, is not just something you are ALLOWED.
And, OMFG, no, not just for a scheduled set hour a week!!!
Hearing that some women allow themselves a set hour a week for pleasure made me feel roughly how I'd feel if someone said they allow themselves a scheduled hour each week for breathing, or for water intake! Pleasure is LIFE … literally!
And the more you allow this, let it wash over you, YES, get triggered by it if need be, go ahead! But then ultimately come BACK to its truth and begin to step into it –
The more the heavens will open to you
And no, I don't just mean 'cause you're cumming so hard by LIFE 
ABUNDANCE is an outcome of being in an expanded, open, superflow, PLEASURE state …
Dial up your PLEASURE, and you dial up money-baby, and that's just an obvious one to point out.
REALLY, you dial up all things which actually fucking matter.
REALLY, you dial up being fucking ALIVE.
Here's what else. Before you get all up in the MYTH OF NOT HAVING TIME.
I get it. I ran that story HARD. I was SOLD on my own bullshit, and I wouldn't have listened to a word of somebody telling me that my busy and stressful life was FULLY my choice, and had NOTHING to do with so-called need to live that way in order to survive. Hopefully you are more evolved than I was, and you can listen, when I say to you, as a fellow (perhaps) solo Mumma whose kids Dad lives in another STATE, busy as fuck entrepreneur, driven crazy-ass woman who wants to DO IT ALL AND PRETTY MUCH DOES –
Time is a motherfucking choice.
You expand it when you CHOOSE to, and also?
The more you follow flow
The more you follow alignment
The more you follow SOUL TRUTH and DESIRE
The more the whole entire thing WORKS
When I say yes to my soul …
Life says yes to ME.
THIS IS HOW IT WORKS!

I know you're scared.
I know you don't know HOW.
And I know you're battling SO much of the conditioned rules, about what a 'good' woman or a responsible one, gives her life for.
I know.
But I also know you're curious …
And I know that somewhere beneath the fear YOU know –
It's not supposed to BE about doing shit you don't wanna do, in a way that does NOT really serve or suit you, for people who you don't really love and adore, and then you DIE!
When did we as a SOCIETY decide that the road to success is paved with pain, suffering, NON-alignment.
YES, facing in to your truth and living for what matters can be uncomfortable as FUCK, terrifying at times, and even painful.
THAT is purposeful growth.
Living a life that does not however feed your SOUL, and honour what you desire and also know is REQUIRED, is.not.NECESSARY.
Worse, it will also have the precise OPPOSITE effect of what you're actually seeking to do here.
Want it all, want it on your terms, want it NOW, where life just gives and gives and gives to you and OHHHHHH YESSSSSSSS?
Then start showing up for you.
All day.
Every day.
You may choose not to trust in this.
Perhaps fear will win … again … and again … and then you die.
But imagine …
Just imagine –
If today you said yes to faith. To flow. To SOUL DESIRE. To. honouring what you crave and LONG for. To trusting in the fact that from that place not only will you do your best work and be your best self, but also you will RECEIVE purely for being ALL of you.
It's what you were born for, actually 
And then imagine you just repeated
For the rest of your life
I wonder what you'd create
I wonder how you'd open up, and EXPAND
I wonder who you would BE
How you'd serve, and impact others
What you'd LIVE for
And unleash
Not to mention …
I wonder what a damn good time you'd have!
It's time to let go of the RIDICULOUS notion that self-pleasure costs.
It fucking CREATES gorgeous.
Dial it up.
And watch the INCREDIBLE awesome which life then serves up to you 
Don't forget – !
Life is Now. Press Play.
Kat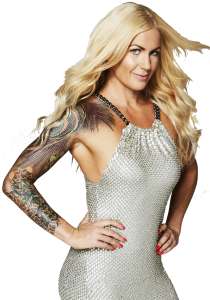 PS
My Inner Circle is open! 
🙌🏼
Ongoing 1:1 mentoring, unlimited access to me, PLUS access to the hottest and most badass mastermind in the world, for driven creators and entrepreneurs who just.want.more! And are willing to do what it takes to alow it 
The Inner Circle gorgeous – is it time?!
Business should be flow based and FUN! And that's exactly how it's done around here. 
I know I've said this before but sometime I feel like it's illegal to love what you do and who you get to do it with SO much AND build an Empire and make millions at the same time. 
Are you the next badass to join my Inner Circle!? 
If you've felt called to mentor with me at the ABSOLUTE highest level of 1:1, with unlimited access to me ongoing AND access not only to ALL my other online content, 3 insane AF in-person mastermind Inner Circle retreats a year, and a whole bunch more awesomness but also to the ENTIRE MASTERMIND OF MY BORN FOR IT CLIENTS?
My highest level 1:1 ongoing mentoring …
You and me
UNLIMITED time and space
Daily flow + conversation
Plus join the hottest and most badass mastermind in the WORLD for high-level driven creators and entrepreneurs NOT MADE FOR NORMAL, and become INSTANTLY connected with crazy-makers like you who are seriously CRUSHING it in money, biz, life
Our next Inner Circle retreat is coming up this July! 
"Working 1:1 with Katrina Ruth has HANDS DOWN been the best thing I've invested in – not just for biz but for my self. Having permission to LEAP into ALIGNMENT beyond ALIGNMENT has been INVALUABLE. Of course, no one needs external permission for this, but it sure does help when no one else understands the drive to lead with the heart and follow the Creative Muse 
"
Anna Shelley
PS
My Advanced High-Level Manifestation Intensive is about to kick off, and I'd love to invite you in!
4 Weeks of Hardcore Alignment & Asskickery to Kick Fear to the Curb and Live Your Every Dream in 2019!
https://thekatrinaruthshow.com/highlevelmanifestation2019/
What this is about? You finally doing what you say you're going to do, basically! In business, of course. But also in life, and every part of who you are.
And it's time to stop.
Stop making it so damned HARD.
Stop letting your blocks, your inner barriers, your fear, the self-worth bullshit RULE you.
Stop running around like a chicken with its head cut off and no real direction!
And for the love of God stop telling yourself the answer is outside of you when it was always within!
Instead?
Well, isn't it obvious?
Say yes to you.