The truth is we're not really for this world, you and I.
The mad ones, the messy ones, the ones with this burning … NEED. The ones with the anguish that can never fully be let out, the art that PIERCES our soul when we don't let it flourish, the deep deep PULL to create, to go within, to hide, to ignore EVERYBODY, to explode and release and UNLEASH what must be unleashed each day.
You think everyone feels like this? You think everyone is walking around as a tormented artist whose soul is crying out to be set free?
They're really not.
They really ARE just wondering if they've kept up with the Kardashians this week and what's going on in the news and whether their team is going to win tomorrow, whether their boss is going to be an asshole this week, whether they should take their summer trip here or there.
Their lives are a day in and day out missive of what must be done today in order to get to tomorrow.
Do they dream? Probably. Do they YEARN? I dare say so, but not like this.
No.
Not like this,
You and I, we're not for this world.
You've always known it.
As have I.
It's always BEEN this way, this urgent need for more. This urgent need to create. This urgent fear that if you don't, if you don't create and create and create and let it just FLOOD out of you then, then, then … ! Well, we don't really know what then, but we know enough to know we don't want to know.
We know enough to know that when we try to be of this world –
Worrying about where the money is coming from –
Or how to stay afloat –
Or whether we're keeping up, showing good face –
Or the normal things that I suppose a normal person worries about –
We DESTROY ourselves.
And the truth is the only way we can feel free – safe – BREATHE – is to escape.
Escape the noise.
Escape the PEOPLE, the God damn people. God the people!
And go deep –
Deep –
Deep –
Where nobody can reach us, and nobody can touch us and nothing fucking MATTERS but that which actually matters.
And that which matters?
Is that you DO go within.
You DO enter the mess.
You DO go where it makes no sense and it's messy and it's ugly and it might be embarrassing and it's shocking and it's MIND BLOWINGLY amazing because it's everything you were meant for.
The flow only happens, when you dedicate yourself consistently to making space for it you know?
You can't show up, as an artist, when you have time.
You can't show up, as a creator, when you feel like it.
You can't show up, to unleash something, and put conditions upon it, say that it has to be for this or that purpose, that it has to DO something, that it has to SELL something, that it has to PROVE something.
And when you try and create it from that place?
Where you box it in.
Give it boundaries.
And demand that it perform.
You make a fool of yourself and of the gifts you were given.
You take the KNOWLEDGE that you have deep in your soul that you HAVE been given an incredible gift, that you do have a calling, that you're NOT for this world and you essentially say –
"I don't believe in myself enough to act accordingly though".
So therefore I'll take my gift, I'll take my true work and I'll release a hint of it; a whisper of it, a VERSION of it and I'll then affix strings to it and like a puppet master from years gone by I'll say –
Dance my darling, dance.
Perform for the masses!
Get their attention!
Make them like me and make them buy!
This. Is. Not. Art.
You want to know why you feel so CONSTRICTED, why you can't fucking BREATHE, why your chest is hurting and you HATE THE WORLD and everyone in it?
You're not giving –
You –
To be you.
You're not BREATHING.
You're not FEELING.
You're not FREEING what needs to be freed and you're not allowing it to BE what it needs to be.
Dance my darling, dance …
Perform for the boys and girls …!
Maybe you can sell something … start something … be someone!
Well, yes. May-be. It may be.
But what then WILL be is that whatever you THEN be will NOT be you.
Not the real you.
Not the mad you.
Not the ARTIST you.
You want to create something that means something?
Stop putting rules around your work.
Stop telling it what to DO or how to BE.
Give it permission to JUST be.
To let it flow –
Through you –
And from you –
And if it's messy and angry and awful then that's what it is.
And if it's chaotic and frenzied and slightly drunk in appearance, then so be it.
Because the only way you're going to be free, the only way you're going to find a space in this world where you belong is to go INTO THE WORLD WHERE YOU BELONG.
And YES that is the world inside your head and NO it will not be convenient and no it will not SUIT those around you. You will be demanding and selfish and unreasonable. You need quiet and stillness and space. You need everybody to shut the fuck up and nobody to even LOOK at you when you're creating. You NEED whatever you NEED.
YES it makes you a diva and YES it makes you a princess and YES it makes you a God. damn. selfish BITCH.
Nobody said –
That being extraordinary –
And creating the art you were born to create –
Would allow you –
So, you have a choice.
You can put on your costume and dance my darling, dance.
Be the woman you're expected to be …
Be like the other girls!
Be a good wife –
A good mother –
A good little entrepreneur.
Show up every day and rehearse for your performance and then when the curtain is pulled back you give it your ALL.
While your heart explodes into a million tiny pieces.
This is one choice.
This is, perhaps, the easy choice.
If by easy you mean actively choosing to not BE who you ARE.
I'm not going to tell you not to make this choice, because the alternative is as TERRIBLE as it is wonderful.
Which is to acknowledge –
You weren't born for this world.
You can't conform to it.
You won't.
And you will ACCEPT the consequences of that.
It's a choice, essentially, to put your art first.
To put your calling first.
To put YOU first.
To turn your back –
On the normal –
The acceptable –
The socially correct.
And to be the mad –
The messy –
The furious –
The TORTURED –
The gifted –
And most of all the FREE –
Artist.
Creator.
You.
I can't tell you which choice to make, but what I can tell you is this:
When you're not for this world and you try to ignore that?
There will be consequences.
There will be repression.
There will be anxiety.
There will be a slow and steady CLENCHING of your soul.
And one day –
When it's almost too late –
You'll wonder –
What could have been.
As you sit –
On the stage –
With your pretty little boxed up life –
And you dance my darling, dance, for another day.
Don't forget –
Life is Now. Press Play.
Kat x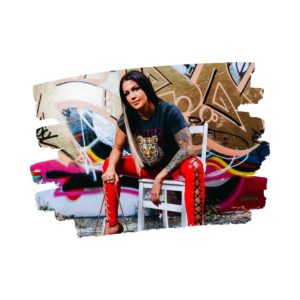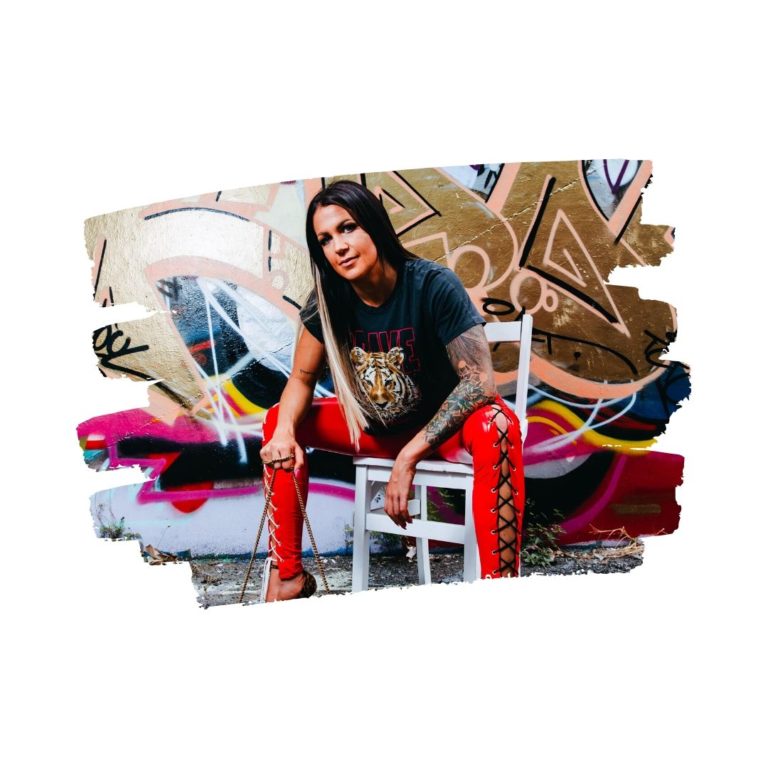 P.S.
Exclusive. Unseen. Unfiltered. Never Before Available for Sale.
You are hellfire magic! 🌟🌟
You have access to a level of power and superflow and truth and knowledge beyond what most peeps even know exist, you can literally look at something, decide it's yours and it happens, fuck, you don't even need to look at it, you can just SEE it and decide it and it's done.
You can click your fingers anytime you want and the world shape shifts around you.
Click your ruby red heels together 'cause hold up, you just changed your mind, and woot, there it goes again.
Being supernatural is part of being you.
But the thing IS –
You still gotta choose it.
Practice it.
Understand it.
And then ACTION it.
Now, finally, for the first time ever, I've created the worlds first comprehensive course for entrepreneurs,
leaders,
the GAME-CHANGING ELITE, who know they were born for MORE than the more they've already created and are ready to live into it,
to do
and access
and activate
exactly.
fucking.
that.
Introducing The Quantum Files babbyyyyyy!
Exclusive. Unseen. Unfiltered. Never Before Available for Sale.
18 days.
Daily video / audio content.
EVERYTHING you need to know to activate the supernatural badass you've been pretending not to be.
My BEST work.
Largely NEVER before taught publicly!
The ONLY place on the internet where you can receive a complete (supernatural level!) education on the 'how' AND the implementation / all encompassing accessing of all that is there for you when you 'go quantum' … and exactly what that means!
This is Not Your Social Media Guru's Quantum 
If you've been wanting to understand what it really means to utilise your God-given supernatural abilities, the unseen parts of you which are part and parcel of being HUMAN, but which most humans for their entire LIFE make 'mystical', 'woo woo', taboo, or simply don't believe in –
and if, like me, you're fascinated with playing with time and space and KNOW there is a way to create, shift, receive, BE, which transcends the physical world –
and if you love learning shit that lights your SOUL on fire with how real and true and WOW you know it is, and which allows you to INSTANTLY shift paradigms to where you're finally flowing with life the way you've your entire life known you could and SHOULD –
and if you love kickass deals in which you receive access to hours and hours and hours and hours and HOURS of exclusive, unseen, unfiltered, and NEVER BEFORE AVAILABLE FOR SALE content on stuff that 99.99%+++++++ of the world doesn't even dare to imagine EXISTS –
and if you're ready to start claiming reality shifts faster than even YOU dreamed possible –
Well!!
CLEARLY THE QUANTUM FILES ARE FOR YOU!
But hurry! This offer is open ONLY for the 5 days!
It's a one time sort of a thang I'm putting together for you.
The Quantum Files.
Exclusive.
Unseen.
Unfiltered.
Previously Unavailable for Sale.
5 days to claim your access.
When the clock hits zero it goes.
It's time to stop pretending not to be the supernatural badass you are baby.
And to blow shit up by pulling it TF down from the other place.
Let's demystify being who and what you've been waiting to be.
And let's do it now.