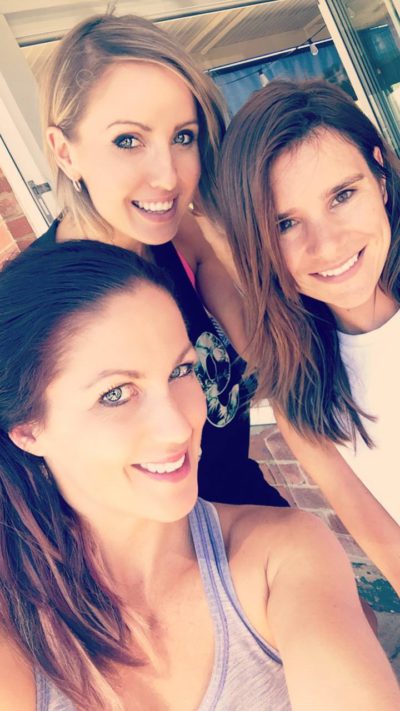 Have you ever thought about the fact that you actually ALWAYS get what you expect, and tolerate?
I'm sure this isn't a completely revolutionary or new concept to consider, but the question isn't whether you already *know* this, it's whether you're living it and also USING it to level up, hit that next income goal, elevate your brand or fame, be the YOU who you dream of one day being.
The truth is that whatever your current situation is, what you wake up and live through each day, is a simple reflection of what's going on inside of you and what you see as normal, acceptable, just how it must BE.
Just think about it –
Isn't it true that you ALREADY have a 'minimum standard' for your income? Sure, you might want to make a lot more than what you currently do and you might feel like you never quite have enough, but there is definitely a certain level below which you would NOT drop.
You might think that this is (duh) because that's just how much you currently MAKE, and how it is, but actually that's not accurate. The money you make now is a reflection of the beliefs you've cultivated around what's tolerable and how it should BE. Hopefully you've elevated your internal 'rules' around how much you should receive over the years, but if you've not actively and consciously done so then it's like you've only moved the goalposts in keeping with normal inflation rates, or something similar. Talk to most people and what they're making each year is only a small amount more than what they were making 10 years ago, especially if you do allow for increased average costs of living.
Shockingly, this is often true for entrepreneurs as well. I know of many entrepreneurs who I used to look up to and aspire to be like because 10 years ago they were making 30k/ month or so and I was doing about 10-15k / month (mainly from 1:1 personal training; this was at the start of my online business), and I thought that was super inspiring and a great goal to aim towards.
So I did aim towards it, and then I HIT it, but before I even DID hit it I'd already started to internally think about hitting 50k / month.
Fast forward to now and I see many of those previous 'pedestal' people STILL making 30k /month, or whatever it is, and I honestly feel quite shocked at how it's even possible to stay so static. Sure, 30k / month is great by normal standards, but we're not here to play normal. Are we?
When I look at my own growth, even before I started online, I continually had the habit of simply pushing the goalposts further back before I'd hit them. Actually I have a personal rule of NEVER hitting a goal, 'cause I set the new one just that little bit further out of reach before I pass the previous one! For this reason, even back in the day over a decade ago, I was charging $375 / hour for new personal training clients coming on when the average was $80.
I just kept pushing the goalposts further back, and I kept elevating my idea of what was NORMAL, and without fail and on REPEAT a number I'd previously seen as being out of reach or cr-cr-CRAZY just started to feel how it should BE. I completely aligned with the Linda Evangelista philosophy of not getting out of bed for less than 10k a day and basically just kept pushing myself to get there!
Just now I was having a conversation with two of my favourite entrepreneur girlfriends, Tegan Jade and Kelly Rennie, about whether it's possible to make a QUANTUM leap in income rather than work your way up in what I guess you'd call 'obvious' or realistic steps.
I was sharing how one of my newest 1:1 clients, Sara Dann, was doing around 8k /month before starting working with me, she then went to 30k in her first month with me because basically she just decided she WOULD, and we recently talked about how her next month goal is 122k.
"Is that crazy?", she said to me? "To go from 30 to 122? Should I be more realistic? Because I just FEEL like it's fine, and doable!"
My advice to her was simple, and I said the same thing to the girls just now:
"100k+ per month will be done when you see it as done. Simple. There's no rule that you have to move up in increments and if you believe that you DO then you WILL, but if you BELIEVE that you can just leap then you WILL.
Also, not to talk down on your 100k/month goal but that's pretty soon going to be the MINIMUM level standard, so stop making it into such a big deal! Frankly I'd be appallled if my business only made 100k in a month and I'd wonder if everybody went to fucking sleep all month!"
The thing is though, as I said to Sara, and as I just said also to Tegan and Kelly, it really hasn't been THAT long since the idea of making 100k in a month felt way out of reach to me.
And you wanna know something? Something where I didn't take my OWN advice? Once I WAS consistently making it it then took me about 18 months to crack 200k. But then I went from 200k to 400k per month in under 6 months!
Can you guess why?
The 200k goal, I obsessed about and put on a PEDESTAL. I made it into what I call a 'fancy goal'. I worried myself silly over HOW, I thought that reaching it would be some sort of pinnacle of PROVING success, I basically reaffirmed over and over again that it was a BIG FUCKING DEAL and out of reach.
So it remained a big fucking deal and out of reach 🙂
Until eventually I just CRACKED it and decided it was CRAZY I wasn't there. I remember writing in my journal – "200k per month is now DONE and normal!"
And so it was.
Going to 400k, I almost don't remember thinking about that at all. I was in constant growth conversations with my entrepreneur BF Regan and we were keeping each other super accountable on growth but at the same time were were continually just assuming and EXPECTING that growth.
Not in an insistent nor a needy way, just in the same way you do when you expect ANYTHING that is 'obvious'.
If you look around and consider your current income, your standards for living, how you allow yourself to be treated in a relationship, the way your body looks and feels, ANYTHING really, isn't it TRUE that you just continue to get what you EXPECT to get?
And isn't it true that in some of these areas you've RAISED YOUR FUCKING STANDARDS over time, and so what previously felt 'too good to be true' or out of reach or just big and FANCY became NORMAL.
I think it would be worthwhile taking note of these areas, giving yourself credit for how you've elevated your standards and therefore your normal and therefore your RESULTS.
Of coursed it's possible you've done it the other way around also, but hey –
Let's focus on what we want to create and REPEAT, yes?
So if we bring this conversation back to MO-NEY and BUSINESS growth, even if it's stuff like attracting the sort of clients you really want, having the fame you really want, being known as THE must follow person in your industry, can't you just see that ALL you need to do is raise your fucking standards and ASSUME the next level is done?
The thing is though – it's up to you to decide that next level! And there's NO rule about what an acceptable 'jump' is! It's REALLY going to be just whatever you DECIDE.
And you can either go about it by painstakingly hand-over-fisting your progress, because you've allowed yourself to believe that's just how it IS –
Or you can decide to fuck THAT shit and just ELEVATE.
Who you hang around with, mentor with, are influenced by is pretty damn critical here because you WILL always rise or sink to the level around you, but also –
It's a fucking choice.
You can CHOOSE to put your blinders on to anybody's LESS THAN bullshit, and you can choose to not pay attention to the so-called rules of the world.
I can tell you with CERTAINTY that when you make your own rules and then INSIST on FOLLOWING them and living into them, it'll be done.
I can tell you with certainty that when it becomes your MINIMUM ACCEPTABLE STANDARD to make 'x' amount of money, have 'x' kind of body, be treated 'x' specific way by others, ETC, that it will then be what you RECEIVE.
So if you want to WAIT for that because you think that's just how it is or if you think that the only way to figure it out is to learn the HOW, then bully for YOU.
Except NOT, and no offense but you and I probably aren't going to have much of a future together, because here is what I know for SURE:
I can compress time.
I can manifest instantly.
I can leap so fucking fast that nobody's even sure I was ever AT the previous level.
And so can YOU, but ONLY if you just decide that's how it is.
So here is what I want you to do, TODAY:
Make a fucking decision.
To raise your fucking standards.
In every fucking area that MATTERS.
Remove EMOTION around this by the way and simply DECIDE –
And state –
That this is how it now is.
I now make ______
My body looks and feels ________
I always hit ALL my goals – (and then fly past 'em!)
I always make the right DECISION –
XXX / month is DONE and NORMAL
I grow CONTINUALLY
Whatever I choose and decide and write becomes REAL
I have __________ in my relationships
Etc
Etc
ETC.
Look. You can continue on the sloooooowwwwww trajectory you're on now, if you want. You're welcome to believe whatever you like!
But I think that if you want to go to where you SAY you wanna go then at some point it might be worth thinking about just gettin' there now.
I mean really –
Who has the fucking time or patience to do things the way the rest of the world does? It's not like it's really WORKING for them, is it?
Challenge extended baby:
See it as done.
Act accordingly.
And also?
Don't forget –
Life is Now. Press Play.
Kat x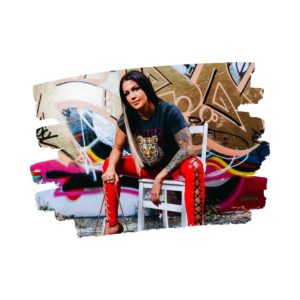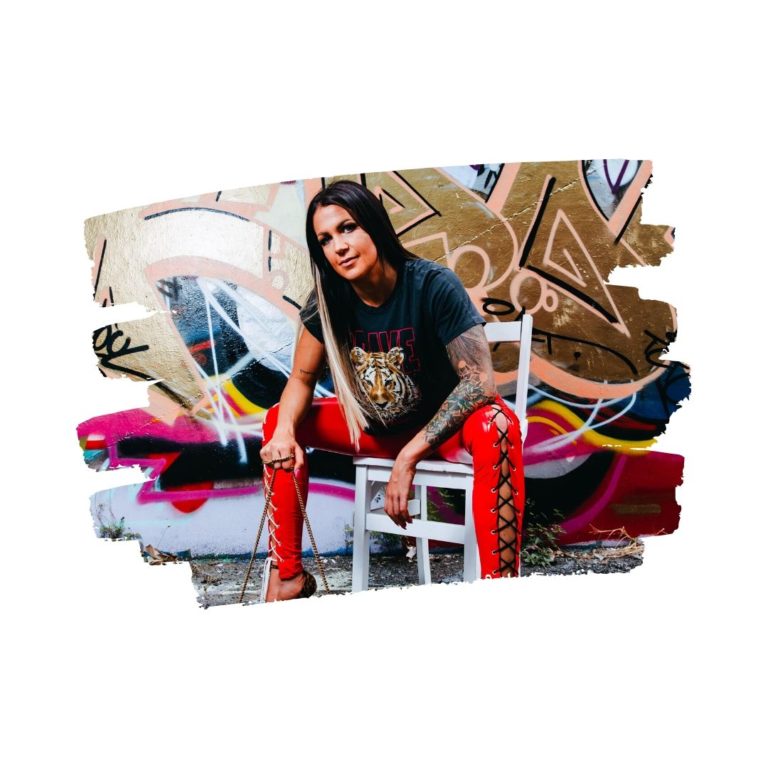 P.S.
Doors for The 100k Per Month Formula have re-opened for a very LIMITED time!
Don't miss out on the opportunity to be part of the The 100k Per Month Formula, jump in now and join while the course is running LIVE!
The 100K Per Month Formula is so much more than just what I know I'm here to teach, create, and share with you on the topic of achieving and surpassing consistent 100K months, all from soul of course, doing what you love, and just by being you.
I look around the dozens and dozens of revolutionary badasses who have said yes to soul in joining me and in just a matter of weeks, the shifts being made, the next level selves being stepped into, the MONEY claimed and created, is, well –
MIND-BLOWING to say the least.
I'm going to help you to easily identify the VERY few practical thingies you need to do to drop into a deeper level of creative flow and magic, and GET THE THINGS OUT INTO THE WORLD IN A WAY THAT GETS YOU PAID.
The 100k Per Month Formula is about the expansive energy of calling in, allowing, receiving and CHOOSING to be available now for whatever it is you know is available for YOU.
It might be the goal of 100K per month, it might be a completely different figure, whatever it is for YOU is what we'll be working on during our time together.
And, and a heads up – we're also gonna talk about the you still hide the TRUE wild power of your all that you ALL that you are.
Hmmm. So much more I am GOING to be saying to you about that!
So, yes.
The 100k Per Month Formula
10 modules + one extra (stealth!) one.
3 killer bonuses (including 2 entire new courses)
All new live course
YOU ALREADY KNOW IF YOU NEED TO BE HERE.
Join now and get immediate access to the 5 modules which have already dropped. Doors are open for three days only: https://thekatrinaruthshow.com/100kpermonthformula
You'll also receive access to ALL 100k Formula bonuses … plus join me live for the 2 Q&A hotseats!
In the end –
I got tired of trying to please everyone.
And I decided to just do me.
Publish my long posts.
Rant anytime I like.
Go off on ALL the tangents.
Let the ART control ME, not the other way around.
And when I did?
I made my millions.
Now go get yours.
Don't miss out on the opportunity to be part of the The 100k Per Month Formula, jump in now and join while the course is running LIVE!
This is far and away one of if not THE most rapidly transformative courses I have ever created!
3 days only!
Get your place today: https://thekatrinaruthshow.com/100kpermonthformula