News
Reader Food Diary Makeover
Today's post is an insight into my email correspondence with a reader regarding her weight concerns and also a brief testimonial from a happy reader. Since the release of 'Secrets of Lasting Weight Loss Revealed' I've been inundated with thank-you's and requests for feedback on reader's food diaries and specific weight loss questions. So I've decided to make this week all about you guys – every post will be a response to an 'ask me' that I've received over the past 2 weeks.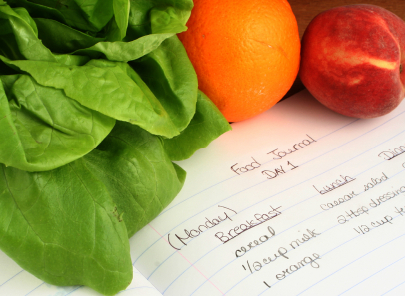 Hi Kat. Just Purchased your book and have been reading the food section, I have found it sooo interesting. I just noticed that you didn't really give a suggestion of what to eat throughout the day for breakfast lunch and dinner??
Thanks – Maddie
Hi Maddie. Great to hear you're enjoying it so far! I deliberately didn't give a meal plan because I do believe that ideal nutrition is based in large part on listening to how you respond to certain foods and tuning in to your unique metabolic needs. So I tried to focus my writing on teaching you how to do that. The food diary and accompanying instructions at the end helps with this.
The other thing is (and the reason I feel my book is so easily applicable!) – if you eat the foods I recommend and eliminate the ones I suggest then you'll automatically be eating correctly. Having said that, I can understand if you'd like a little more guidance. Remember that eating well needs to be based on variety, not just eating the same breaky, lunch, dinner every day. But here are a few articles I've written that will help you –
From there, the most important thing I can tell you is to eat adequate protein. I've heard it said (and seen it to be true) that in 99% of cases a failure to lose weight is inadequate protein. Does that help? I'd be happy to do a diet makeover for you if you send me a sample day's eating.
Kat
Maddie's Sample Food Diary

Breakfast
2 poached eggs (I'm a huge fan of eggs)
1 piece of toast
half an avocado
half a tomato grilled

When I get to work
1 skinny latte
and Green tea throughout the day
Lunch
Chicken Salad: Chicken breast, Cos Lettuce, Baby Bocconcini, Grilled Capsicum
Tomato, Lemon juice and pepper to flavour. ( I often find this a bit bland).
Afternoon Snack
Blueberries or Strawberries
Dinner
Brown rice with broccoli, tomato, capsicum, red onion and radish piece of whiting fillet covered in flour, spices and lemon juice
Thanks for your help Kat! x
My response
Hmmm. Your diet is pretty good actually, Maddie. But there are definitely some changes you can make that would have you dropping body fat quite rapidly.
Firstly, I'd eliminate the toast at breaky and include more protein instead. Some good quality organic sausage or leftover beef would be ideal. The avocado is great, and eggs are good in theory, but are a high allergy food. If you're unknowingly eating something you're intolerant to then it can cause you to hold weight.
From there, I'd basically just say you need more protein through the whole day. Three times a day (at main meals) is not adequate for lean muscle development and body fat reduction. Especially if you're at all active. I'd suggest adding some protein to your snacks.
Along the same lines, I wouldn't advise you to eat berries (or any fruit) alone. This can cause a fairly rapid increase in insulin and blood sugar, which can not only put your body into fat storing mode, but also stops your body burning existing fat. It's not great for sustained energy either.
In general you're choosing healthy foods, but it does seem as though you could include a little but more smart fat. More avocado throughout the day, or perhaps some coconut oil with your other main meals. Coconut oil is renowned for it's metabolism-boosting properties, and is also strongly anti-inflammatory. Any sort of inflammation (even stress) can lead to weight gain.
One final thing you can try is fully eliminating all starch for 2 weeks. As Charles Poliquin recently posted so eloquently on his Facebook page, grain consumption is one reason women in general are getting fatter despite good intent.
I hope that gives you some good starting points Maddie! And look forward to meeting you next week 🙂