Revealing The Next Level You!
Free Training on 5D Client Manifestation, Clarity on High Self, More!!!
Press Play To Watch Your Free Training Now!
Here a summary of what we covered –
* How to get absolute clarity on who your highest level clients are
* The 5D way of calling them in
* The energetic vibration YOU need to hold to have these clients show up ready for you (and also to allow absolute flow in every aspect of your life)
* Daily flow of an only spirit-led multi-7-figure business (aka: behind my scenes)
At the end I also open up applications for a small group of new private clients who'd like to work with me at the highest level, in the new space I and my current clients are shifting into. Whoop!
Plus of course there was a TON of extra stuff that came through.
If you're interested in working with me in 2019 as part of my Inner Circle, now is the VERY best time to reach out to me, as I've just had the download of the NEXT level of my Inner Circle. We'll be working together at the highest level for 3 months (with the option to stay month to month after that), and taking you to the STRATOSPHERE in terms of a return to soul blueprint and WHO YOU ARE MEANT TO BE.
At the end of the training I talk a little about this, but I gotta tell you – if it's speaking to you to mentor with me 1:1 I would apply NOW as places are limited and you also receive the remainder of THIS year free! When you PM me, I'll send you a full overview of how it all works, what's included (I talk through this on the live as well), as well as some powerful questions to prompt you into greater clarity NOW.
And of course we will get clear together on whether this is for you!
I work with the top leaders, coaches, badass NO holds barred female entrepreneurs in the world. My souls work is to help you FULLY remember and own who you are, to remember every part of your soul's blueprint, and to bring that shit to life – fast – in order to allow through the level of money, fame, following, impact and LIFE you know is meant to be yours!
Ready to release the bullshit, the stories, the long-held conditioning around why you can't, aren't good enough, aren't ready, are surely 'asking for too much', and more? You KNOW you were born to have it ALL baby, and then some. There's success … and then there's success and LIVING the way we see it. If it's time to step ALL the way up, and you are ready willing and able to back yourself like your life depends on it, then message me now to find out more!
The thing is, I am EXCELLENT at what I do. I am literally the best in the world at helping you to remember ALL that you are and then become it. And, like a pig hunting truffles in the fields of Bordeaux, I WILL find your 'shit', aka the reason you don't yet have the money / fame / following / flow / certainty / whatEVER yet, and I'll do it in a matter of minutes, and generally I'll do it where years of trying to figure it previously didn't quite get you there.
I can be so sure of myself because I myself found who I am – remembered ALL of it – and then became it!
And I know that I know that I KNOW that this is my purpose work. To kick the ass of the worlds TOP leaders, entrepreneurs, healers, POWERHOUSE badass women who demand a no holds barred approach to life and INSIST on next level wealth, impact, purpose, LIFE.
Today, in my first ever call with this new client we literally got THE thing about why she hasn't allowed money in. It was EXTRA goosebumpy, for both of us. And, she's just messaged me after doing her follow on journaling work around it + (of course!) writing a post about it, to say she's already shifted it.
#ofcourse
Quantum shifts are ALWAYS available.
But you have to be open for that. AND you gotta believe in it! Do you? What are you gonna do about it??!
If this is speaking to you and you do feel that tug to join my Inner Circle in 2019 then here's that link again to apply now!
Regardless of whether the Inner Circle is speaking to you (or not), please do let me know what you get out of the training, it was NEXT level powerful and the comments came through thick and fast about what people who attended live were getting out of it! It's kind of an early Chrissie present to ALL of us I think, the message was that good!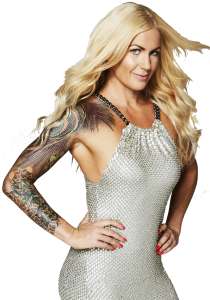 Remember –
Life is Now.  Press Play.
Kat x