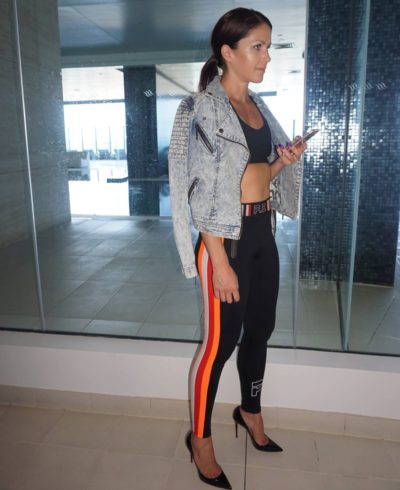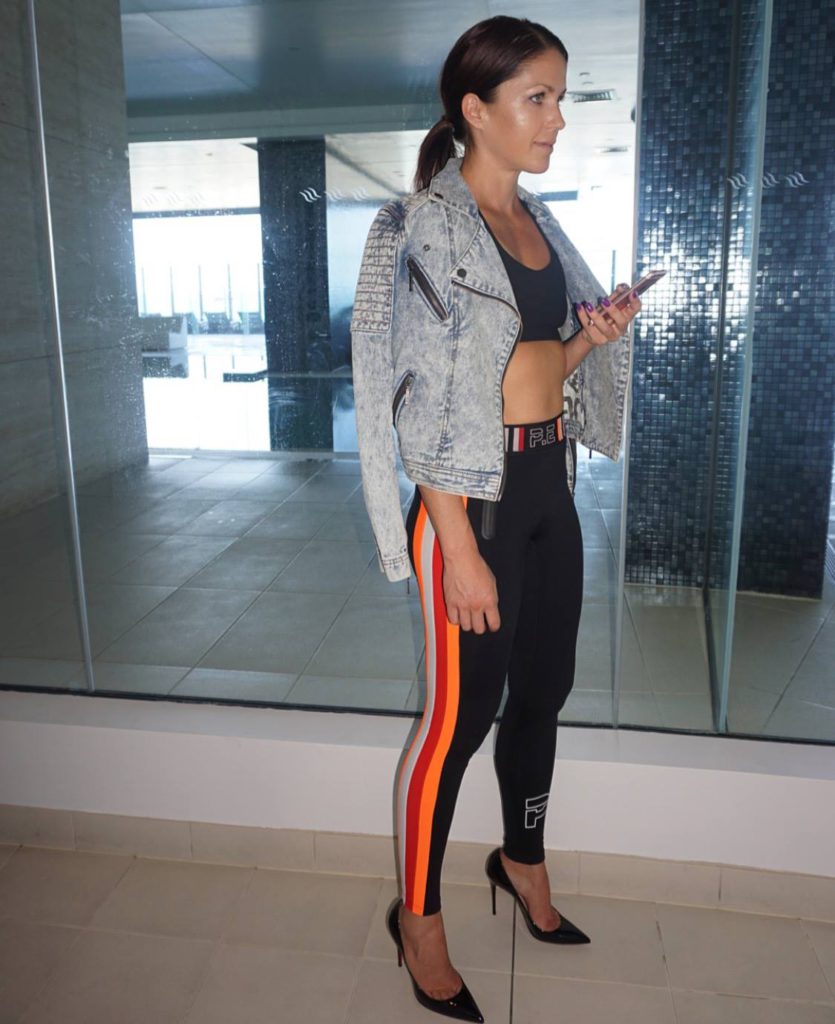 Success Mindset
SERIOUS ABOUT MONETISING YOUR LIFE AND BEING KNOWN FOR WHO YOU ARE? READ
For as long as I can remember all I've really wanted to do is whatever the hell I wanna do.
I remember being a little kid and already hate hate HATING when my Mum would give me tasks to do around the house, especially if I was already planning to do them, but really just in general. I was an obedient child so I always DID them, but I strongly remember how much I loathed being under command.
It was the same at school, all throughout my schooling. I was a GOOD student so I ALWAYS did what had to be done, but I remember the constant drain and pain of having to follow orders, follow the rules, do things like the OTHER kids.
Didn't these adults see that I could think for myself?
I guess I wouldn't have been able to put it into words at the time but when I look back now I can see that even then I just somehow knew – if everybody would just shut up and leave me alone I'd do JUST FINE at figuring this whole life and growth thing out!!
I think that a lot of creatives and entrepreneurs who are as highly intelligent as I am (yeah, I said it!) and who are born to create, lead, message, rule, but who didn't also have that need for validation and to be told 'you're amazing and the best' ended up getting into a whole lot of trouble at school, and were labeled as problem kids.
From my late teens onwards I guess there was less supervision or active investigation of what I was up to, and the rebellion started to set in. I basically ended up completely flaking out on the entire life which I and my parents had planned / mapped out for me and instead of studying law as was planned and I had the grades for I basically floated around avoiding going to college classes, then selling shit illegally (not illegal shit!) on campus, taking various jobs and flaking out on them just as often, then escaping off with a backpack to Europe.
In between mind you, I always had a side hustle going on and I would say that whatever my little biz was at the time, that was the ONE thing I was always disciplined with!
But at the time I just thought I was screwing up my life. I couldn't seem to stick to ANYTHING! I'd constantly make commitments, sometimes just to try and keep myself in line, and then I'd just flake the fuck out on them.
I didn't WANNA have to do anything I didn't FEEL like doing, and how the hell was I really supposed to know in advance if I felt like it?! Why couldn't I just have a life where I got to do WHAT I want … HOW I want … with WHO I want … WHEN I want!
Have you ever felt that way? Like you really REALLY just want everybody to STFU so you can do whatever you FEEL like but at the same time anxious at how irresponsible and disorganised you are?
I felt that way for YEARS … I was seriously concerned at my irresponsible approach to being an adult, and to make it worse any time I DID manage to force myself into some kind of structure or commitment it seemed to really REALLY drag me down. I'd literally end up fatter, lazier and definitely more unhappy, but as best as I could I pushed on.
Trying to do it right.
Trying to be a real adult!
Trying to build a life like I'd been TOLD to.
Scared and worried that I just couldn't seem to stick to anything, constantly trying to force myself to focus and just push ON.
Constantly, in the end, walking if running away and going back to –
Well –
Let's talk about what I always went back to in a moment, but first let me hit you with a little secret:
All of that flaking out and not doing shit I don't wanna do?
I'm still doing it …
Difference is …
I long ago stopped telling myself it's a bad thing, or that I'm a bad person for being like this …
I long ago actively even started to make space for MORE of acting like this …
I long ago deliberately started ignoring everything that would take me AWAY from being like this … (I just don't and won't do it!)
And I long ago –
Well.
Started making millions of dollars serving my #soulmatetribe and doing completely what I love as a RESULT of this.
So I guess I'm KINDA no longer interested in the idea that we SHOULD have to get our shit together and do all the shit that everybody SAYS we have to do –
In business.
In life.
In love.
In ourselves.
At all.
EVER EVER EVER EVER!
And I'm so deeply committed to just doing me, being me, making up whatever I feel like each day and totally following the flow each day and screw EVERYTHING else no matter how much of a 'must' it supposedly is, that I can no longer even really relate when people talk about how life is full of so much stuff they don't wanna DO.
I was in the car last night driving up the mountain here to Powder Mountain in Utah with 2 friends who are VERY successful and high level and they were having this conversation, and I just thought –
"No. I don't relate. I just don't DO stuff I don't wanna do!"
I don't care what it is. Come up with anything you like. Personal life stuff, life admin, business admin, etc. I just don't do it. Either it doesn't get done, or I have someone else do it for me. It's been a gradual process to surround myself with the support for this, but even long before I was making money in this biz I paid somebody to do the stuff I didn't want to do, a few hours a week to start with, now I have about 10 badass people on my team and all that I do –
Well.
Is all I ever wanted to do.
Is the thing I always ran and escaped to.
Is the thing I constantly came back to, got lost within, created from.
I go into flow.
I go within.
I journal.
I write.
I create.
I message.
And even THAT is completely from flow and from DOWNLOAD. I refuse to commit myself to having to create in a certain way, that's not what creativity means! I refuse to make promises about how my message will come out or about what I'll talk about. I refuse also to plan and prepare anything in advance. I refuse, basically, to commit to anything except for the thing I always wanted, which was simply to wake up each day –
Do what I feel like doing.
How I feel like doing it.
When I feel like doing it.
And with whomsoever (often nobody!) I feel like doing it with.
And then?
To monetise?
SERIOUSLY.
Isn't it obvious? Haven't you seen? Don't you SEE me, doing this, DAILY?
I just let you in.
Look –
If you're serious about monetising your life and just being you then yes you DO have to be a person of interest, somebody who lives their life a certain way that is educational, empowering, aspirational to others, and you DO have to obviously WANT to spend your time creating value.
But if you know you're that person, you're like me and it's what you were born for, and you ARE indeed serious about making money from it then the only ONLY only thing you're ever gonna have to do, and what you should RUTHLESSLY delete all else for?
Is wake up.
Every day.
Do what you want.
When you want.
How you want.
With who you want.
And simply?
Let people see.
Stop making it so damn complicated baby. If you say you were born for it and that you just being YOU is of value then let people SEE you and simply GIVE THEM ALL THAT VALUE free, and then offer even more of it for sale.
And if you're still not sure, even though I just told you PRECISELY how I make my money, impart this impact, build this empire, think about this:
EVERY moment you give to something that's not from flow and not you doing you is a moment you DETRACT from being that person who people want to look to and learn from.
YOUR job is to wake up and be you.
Let people in.
And essentially offer to let them a little deeper in if they want to in some way pay you.
So quit doing OTHER PEOPLE'S JOBS, even in your own life.
I got to where I am because I finally gave myself perrmission to not only give in to but also to OWN the side of me that was always the side I naturally turned to.
And fuck the rest.
Today I encourage you:
Own the part of you that it's always been about. Give yourself permission to BE that you. Actively amp up and EMBRACE being that you.
And FUCK THE REST.
Remember …
Life is NOW. Press Play.
Kat
Life is Now. Press Play.
Kat x

PS
I want to help you to build a business you LOVE, and that meets your every want and desire, in a real and true way, whilst also resulting in you making a LOT of money, fast, and impacting a lot of people, also fast, in the way you know you were born for!
My most transformative 1:1 intensive EVER … shifting people into EPIC income and success since 2016 is back, for the first time in 2019! I'm so excited to bring this signature transformative work back!
Rich Hot Empire!
Work With Me for 6-Weeks Personally to Grow Your Perfect Cult Tribe, Create and Launch Your Low-High End EMPIRE, and Set Up Multiple Recurring Income Streams to Take You to Multiple 7-Figures and Beyond, Doing What You Love!
This round is even more special as I will be re-recording all original content, with you there live with me and alongside me AND you will also receive all original content; the exact trainings which has made this program my most successful ever, with clients repeatedly saying they achieved more in 6 weeks with me than they had in 2 YEARS beforehand! This work is for entrepreneurs at ANY starting point, as it's about who you are as a person not where you're at. I've had clients anywhere from total start-up, to already doing 500k+ / year go through Rich Hot Empire and all who have done this work have gone to a level of income as well as alignment and FLOW which they couldn't previously even imagine!
6-week personalised intensive high level mastermind
Weekly group training and support; multi-media training: visual + audio
'Done for You' Templates and Step-by-Step Worksheets
Personalised 1:1 coaching included, plus DAILY unlimited 1:1 access
My personal hand on your business success
Weekly group coaching call and hotseat with my other private clients
24/7 mastermind forum, networking and support
Very limited spaces
Results guaranteed
Not for everyone
STARTS THIS MONTH!
I'm so excited to do this work with a small group of badasses who are willing to SHOW UP FOR THEIR SOUL no matter what. To walk away from all that is not serving, not actually working, not FILLING you. And to all yourself to bring your truest desires to life. If that's you, or you've felt the call to work with me at this level, PM me now. Bonuses and fast action-taker investments apply to all successful applicants, but for the first 5 to say yes there is a very special $2000+ bonus specific around Soul Shifts & Money Makin', and which, in and of itself even before we begin RHE will have shit changing for you FAST.
Apply via PM only. I can't wait to speak with you!
PPS
HAVE YOU JOINED PURPOSE PASSION FLOW ACADEMY?
My 'Going Fully Quantum' training will break down ALL of what we've discussed today, and teach you the finer details and finesse of it, as well as exactly what needs to be true for you to APPLY it, not only into the practical actions you need to create THAT money flow and THOSE results, but also in terms of ALL the energetics of it, especially the 'being and non-being' around dropping in to superflow so you can be shown, create, receive, AND of course the being around not being one of those people who just can't seem to choose faith and are ruled by fear. We'll also talk about creating and integrating the exact wording, beliefs, emotions, energies YOU need for all of this to switch effortlessly for you, as you've always known it would.
In other words: EVERYTHING you need to know to go fully quantum, and double your income in 30 days or less, or whatever else you choose!
Where will you find this training?
Why, it's one of the very first training in 'Remembering Who You Always Were', which. is our June intensive for Purpose Passion Flow Academy, my SUPER low-cost monthly membership mastermind!
And this training?
Will change your freaking reality. Well – it will REMEMBER it.
It's all available to you gorgeous.
You know this already.,In the quantum it is DONE. And in Purpose Passion Flow Academy, and especially our June intensive 'Remembering Who You Always Were'? We gon' done do it.